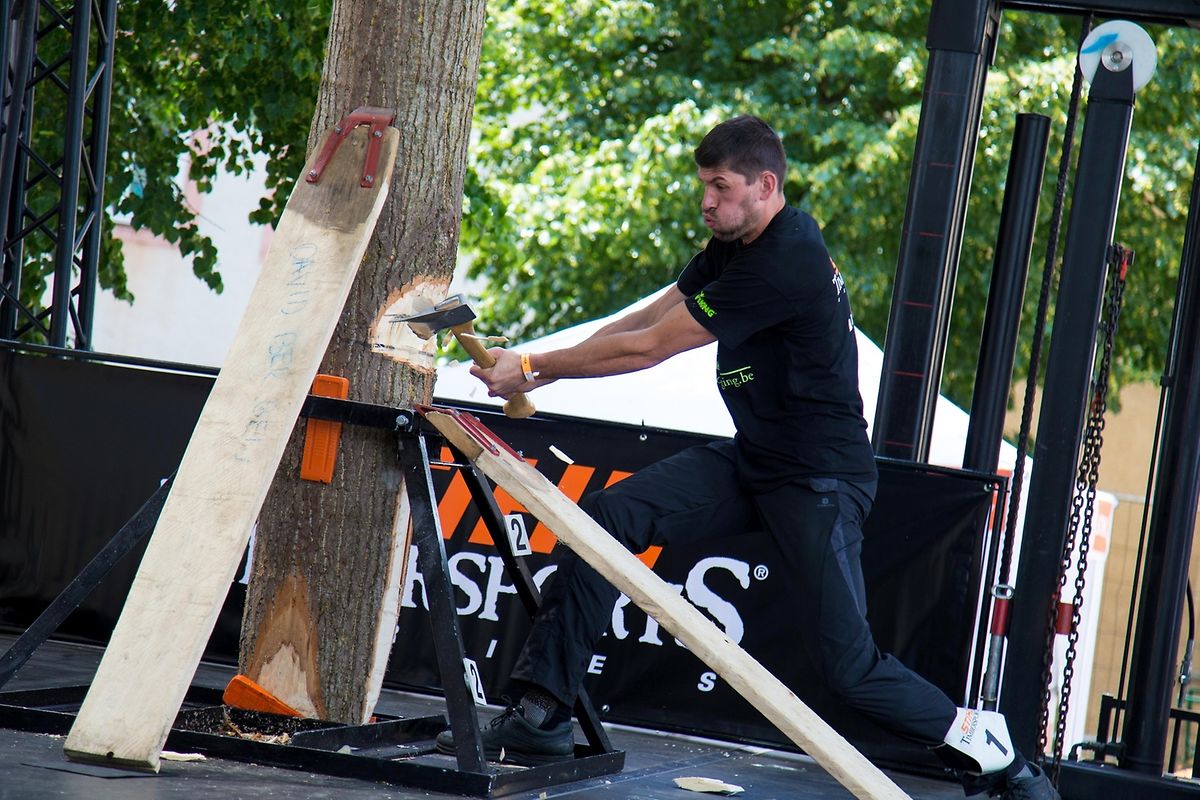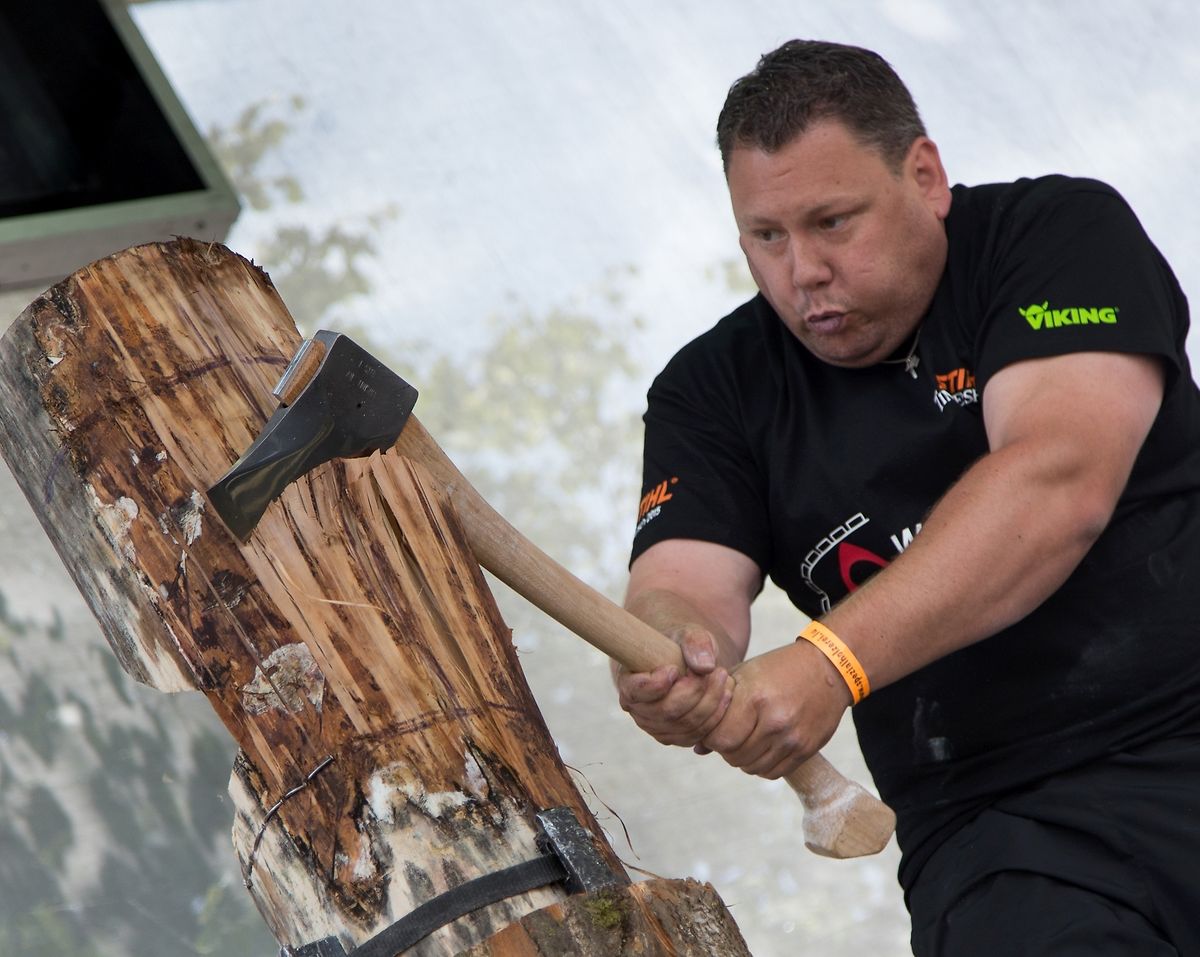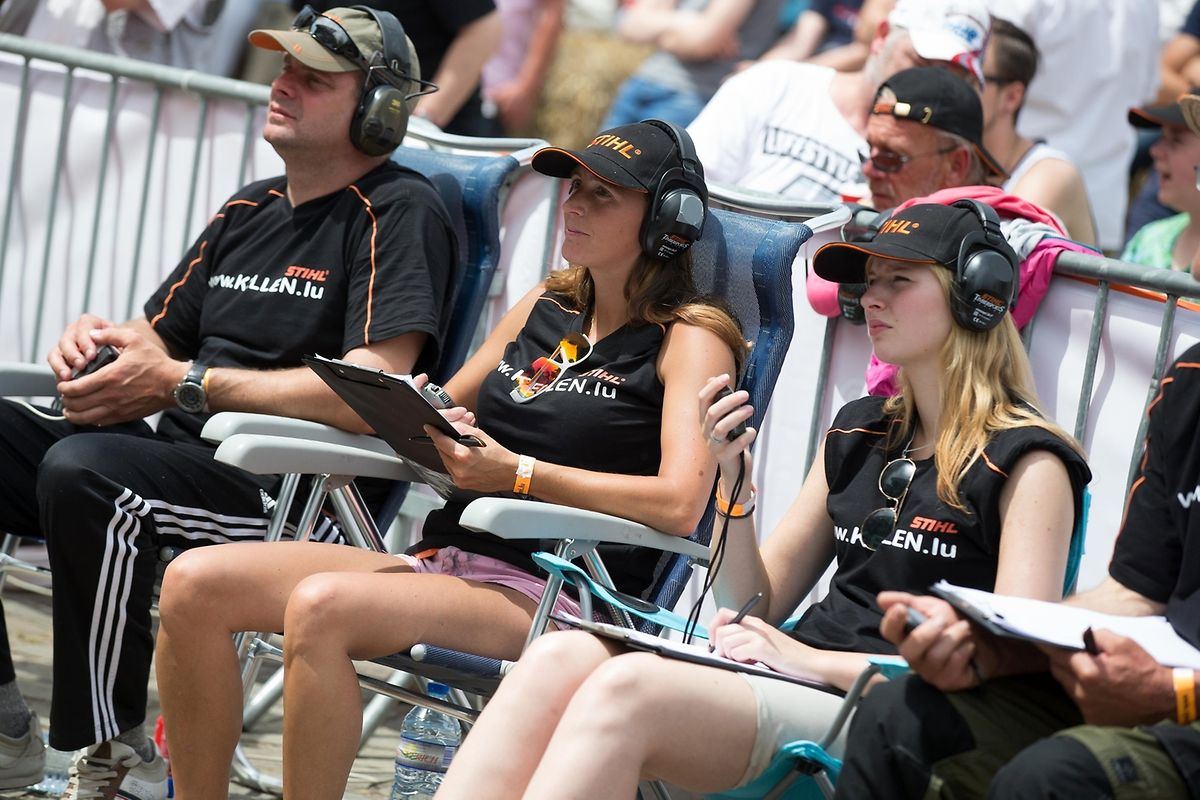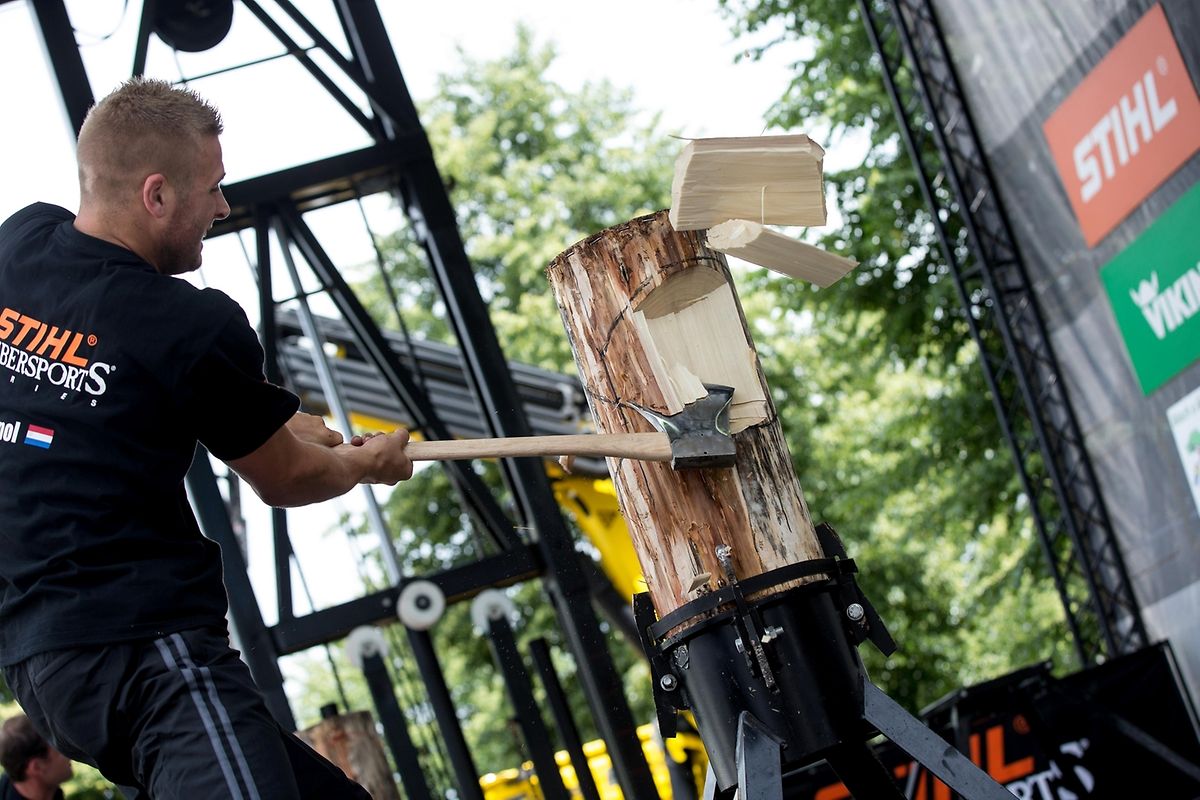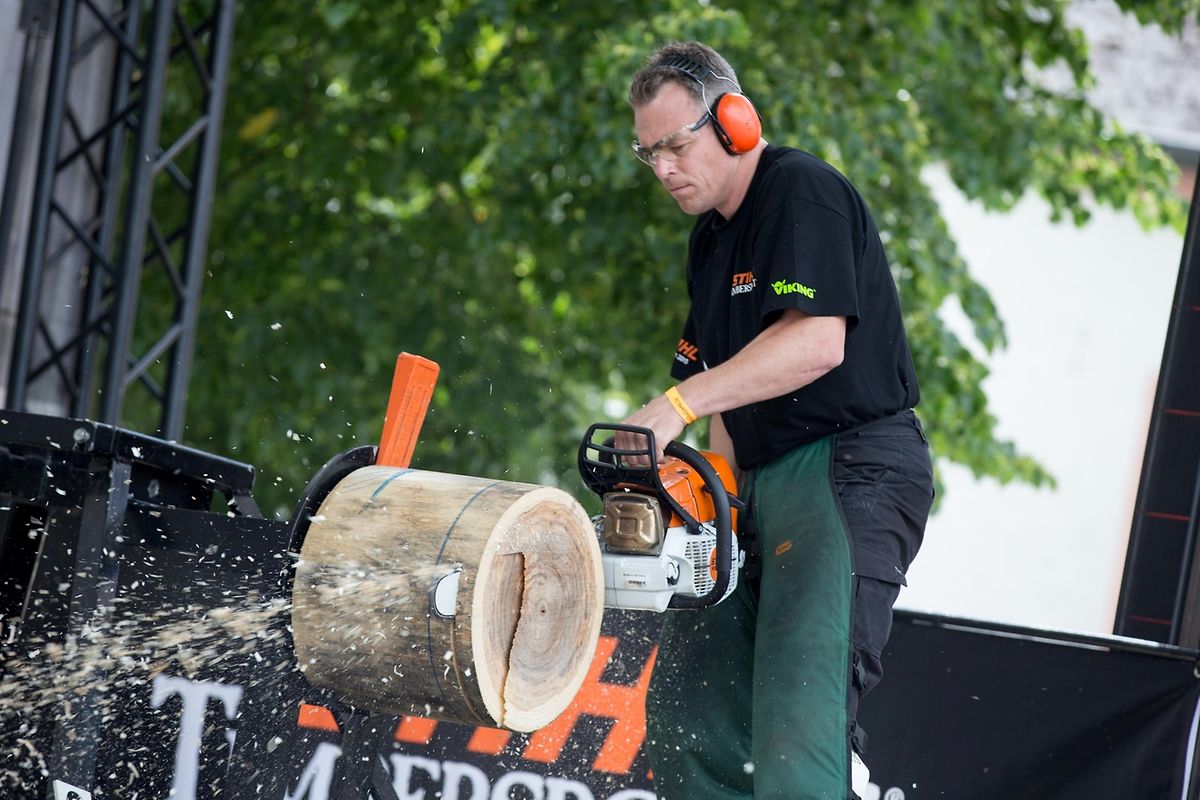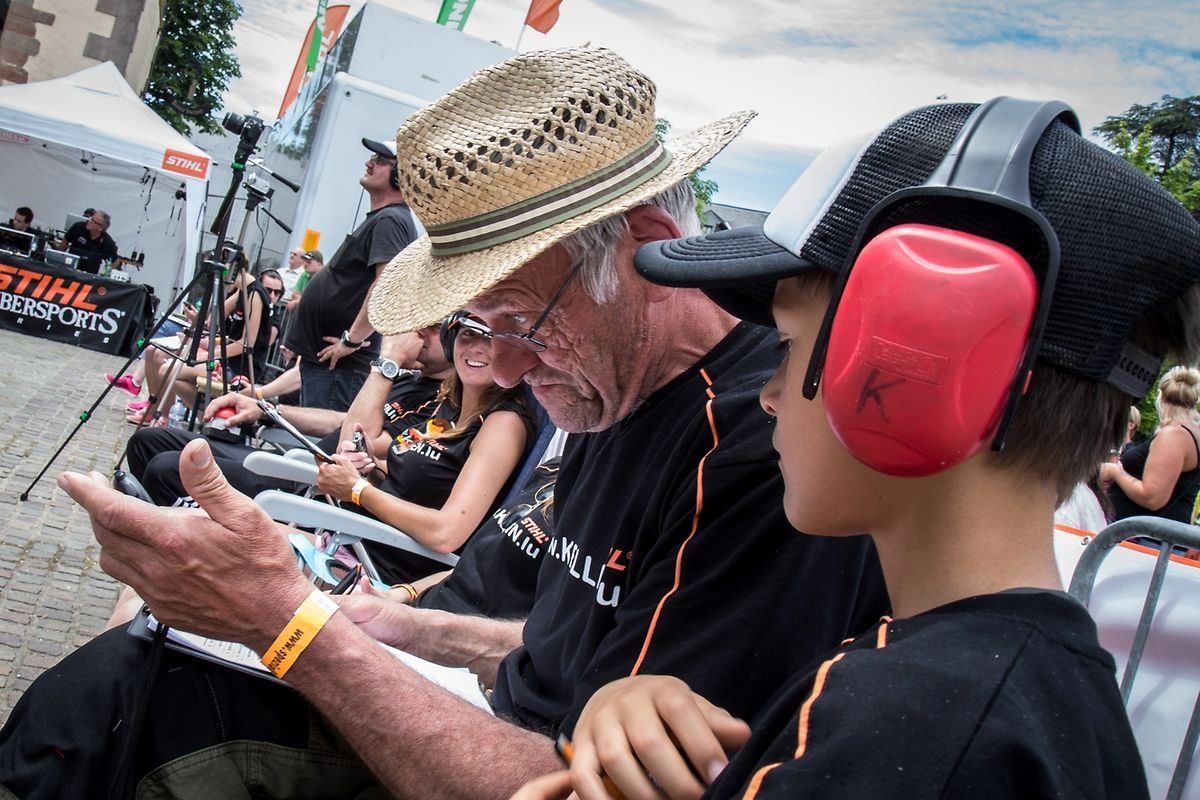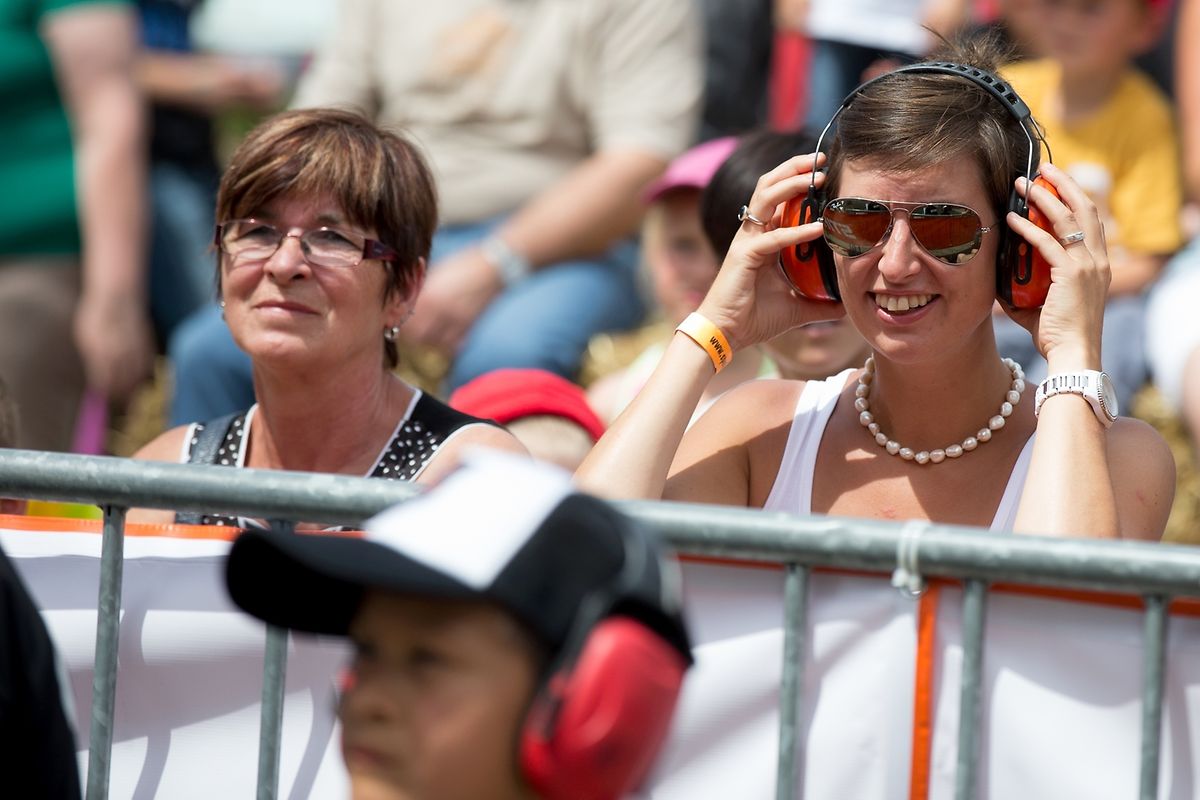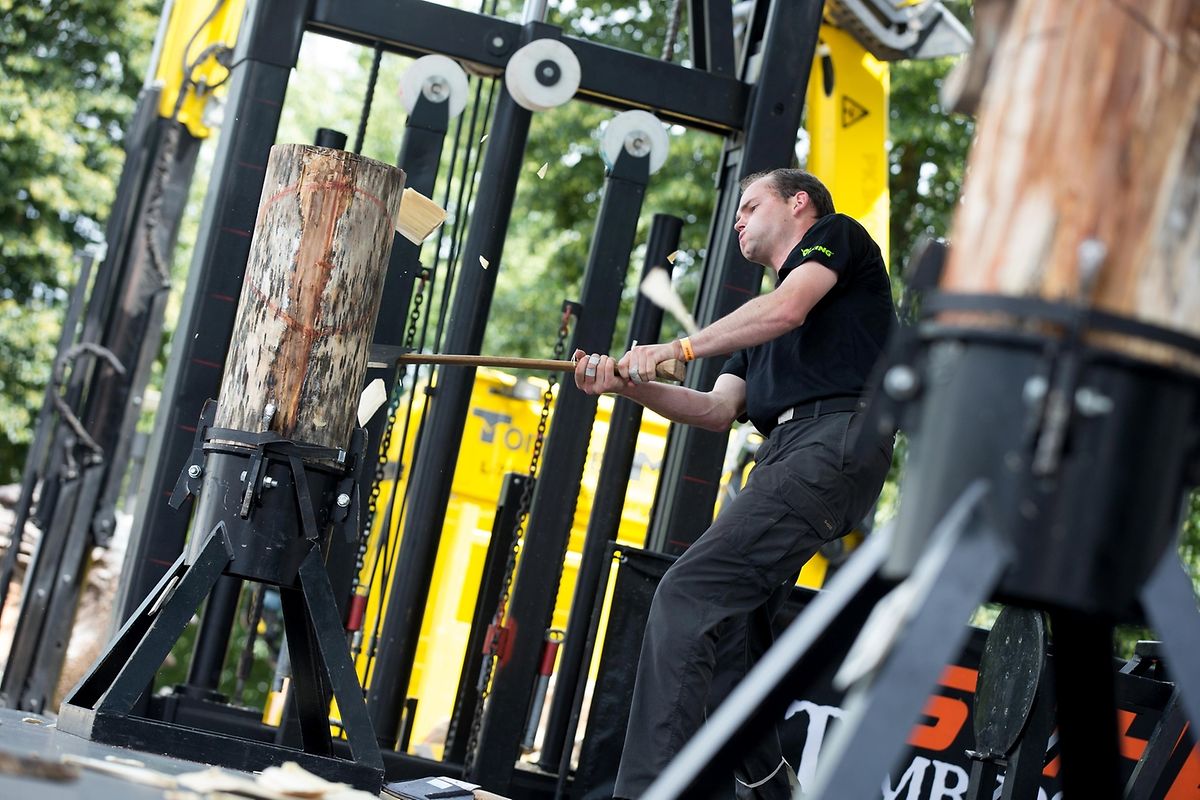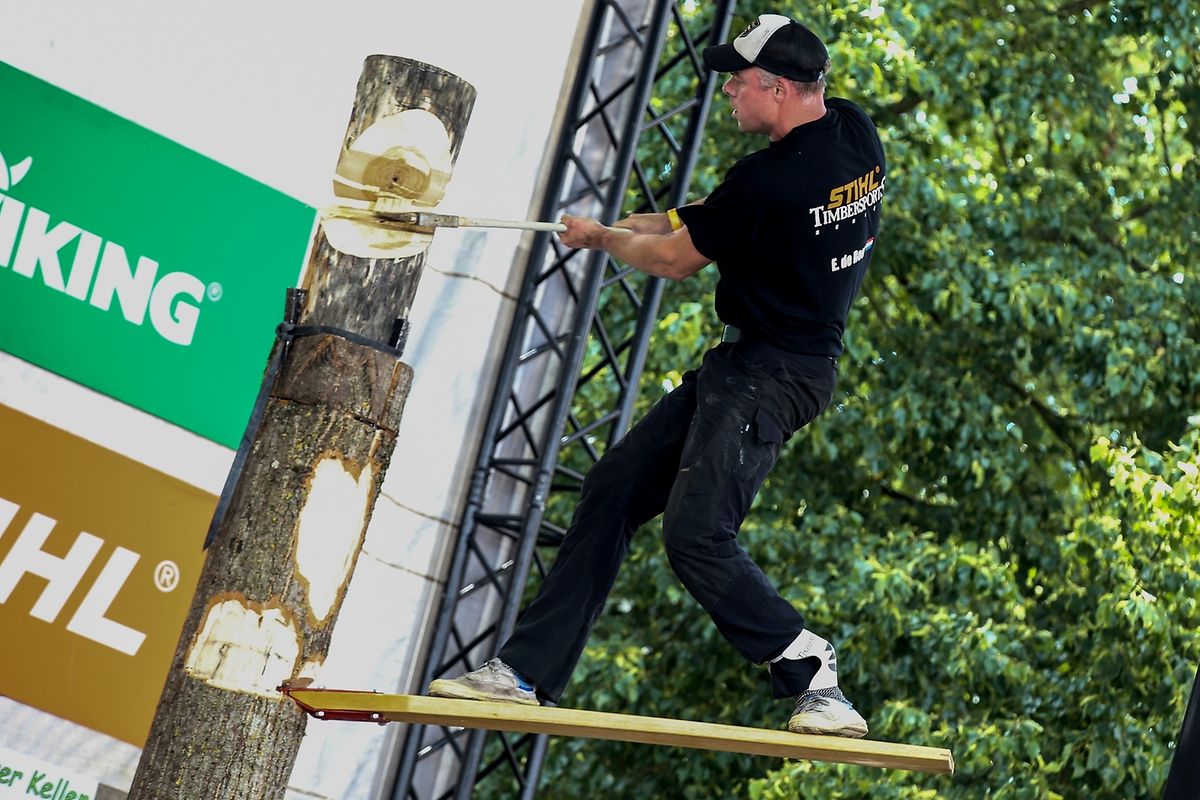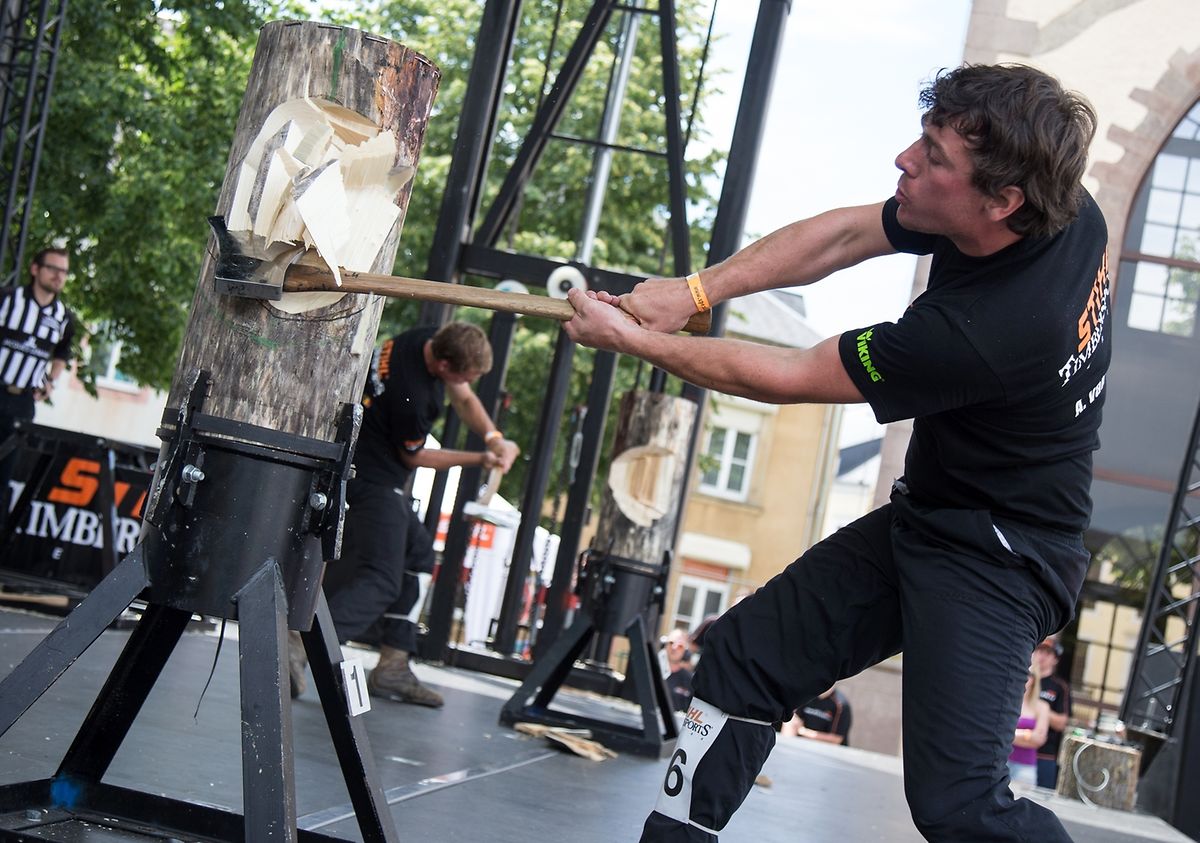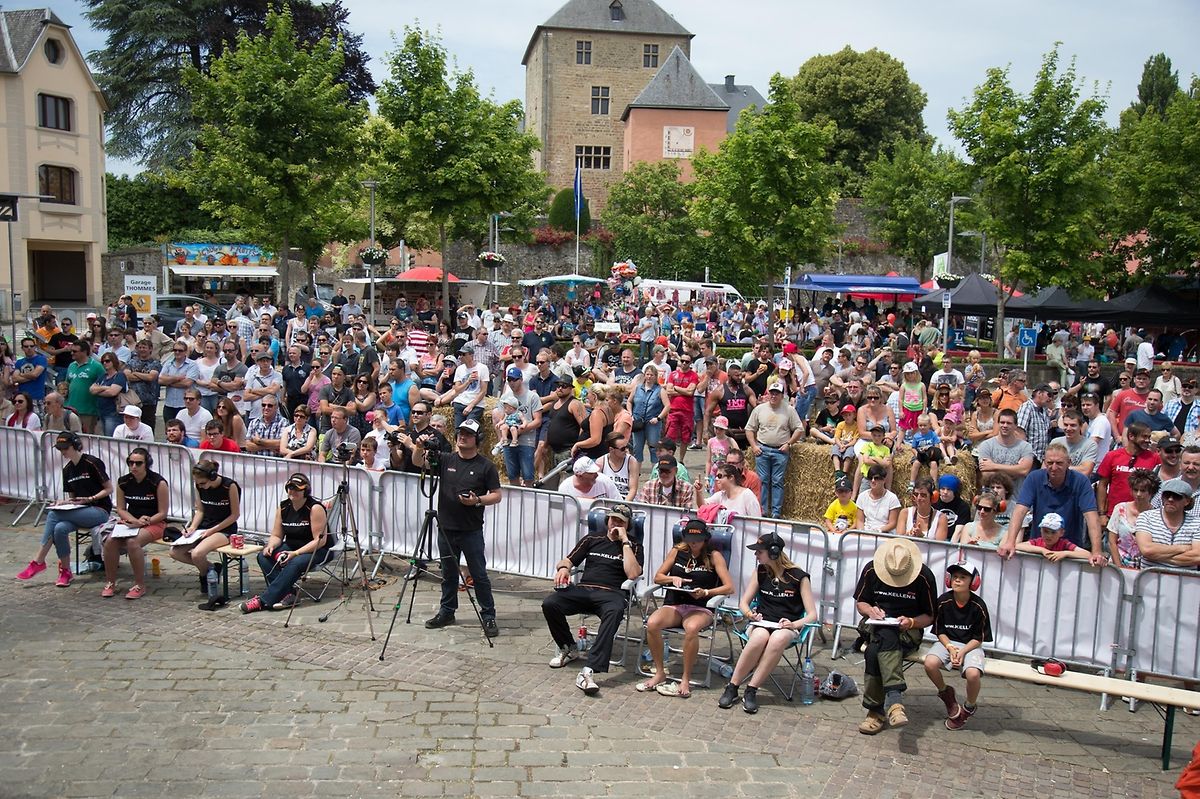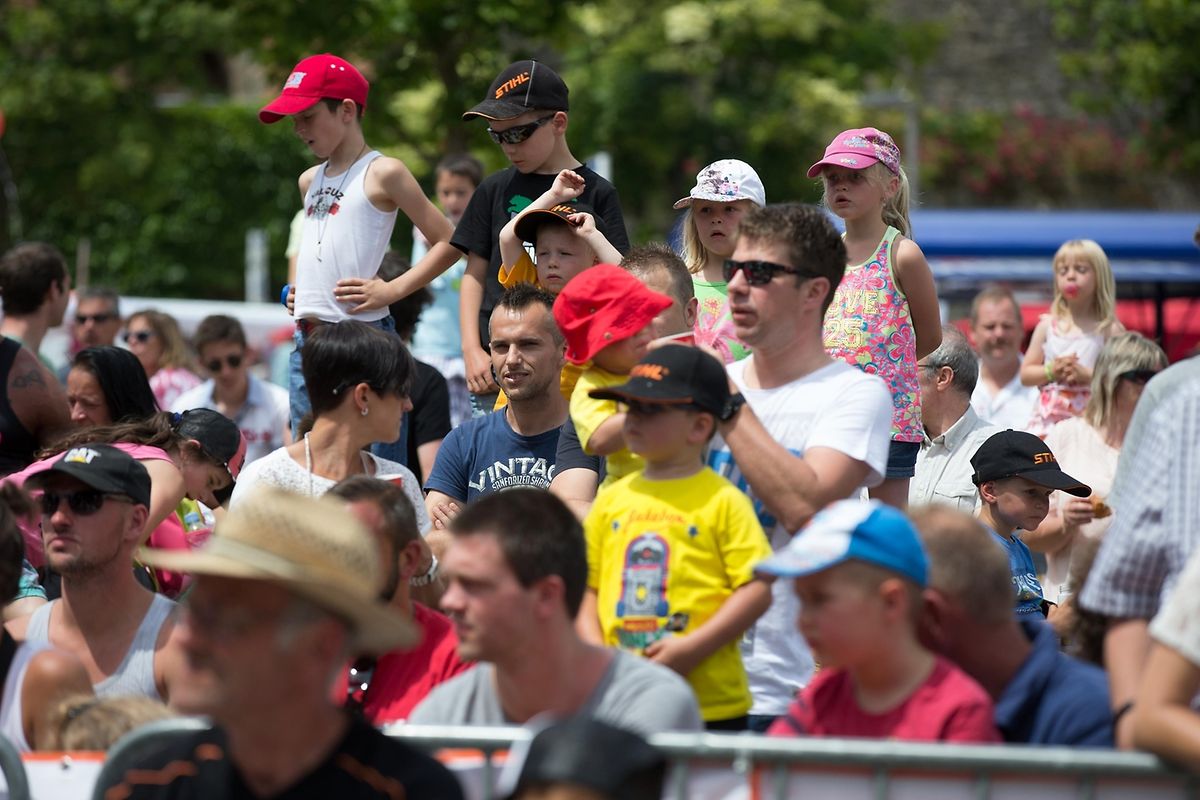 (CS/nr/che) Hosted in Mersch this weekend, the Stihl Timbersports Benelux championship saw 16 lumber athletes compete in six disciplines.
Three axe and three saw disciplines formed part of the competition on Sunday, testing the skill, strength and endurance of the lumberjacks.
In the end it was David Bergen from Belgium who emerged victorious, followed by Rik Van Drielen and Elco de Beer, both from the Netherlands.