Croatia says 'yes' to EU membership
Croatia says 'yes' to EU membership
Croatians voted Sunday in favour of joining the European Union despite a poor turnout for the referendum, a sign of how much the debt-stricken 27-nation bloc has lost its appeal within countries aspiring to join.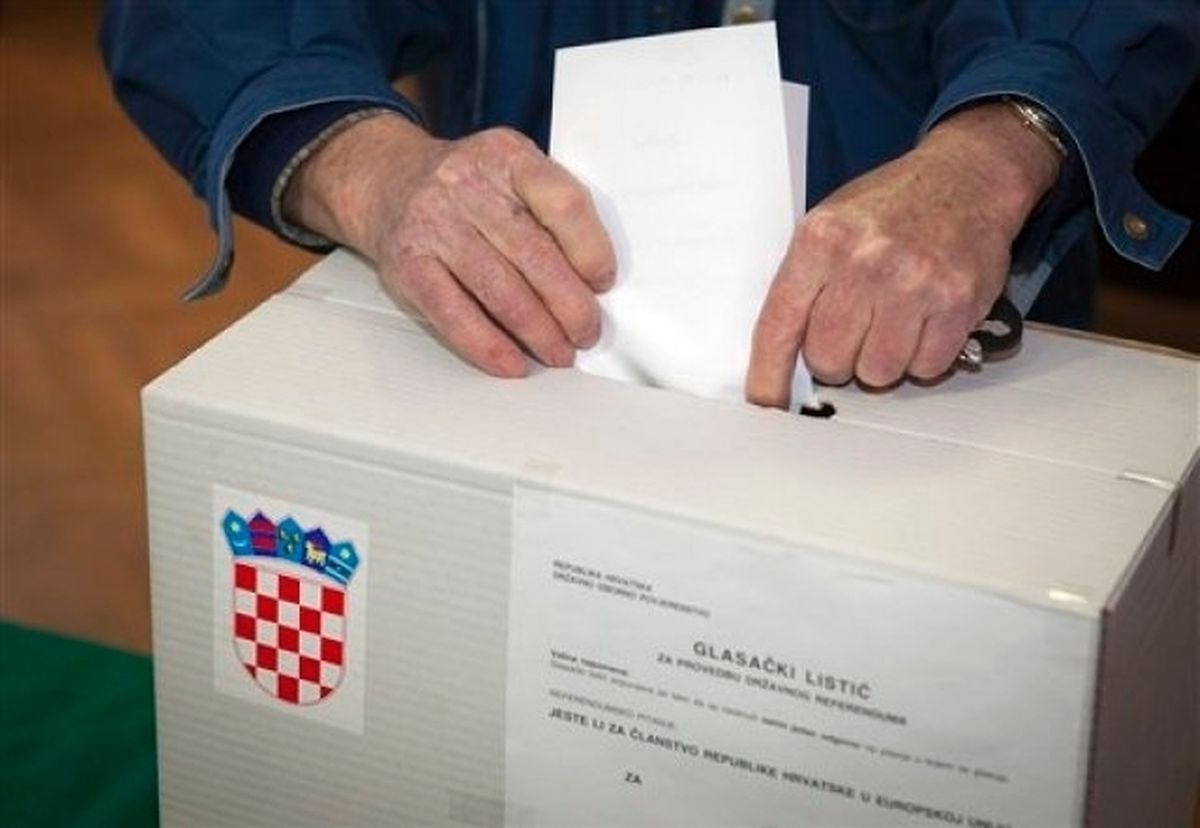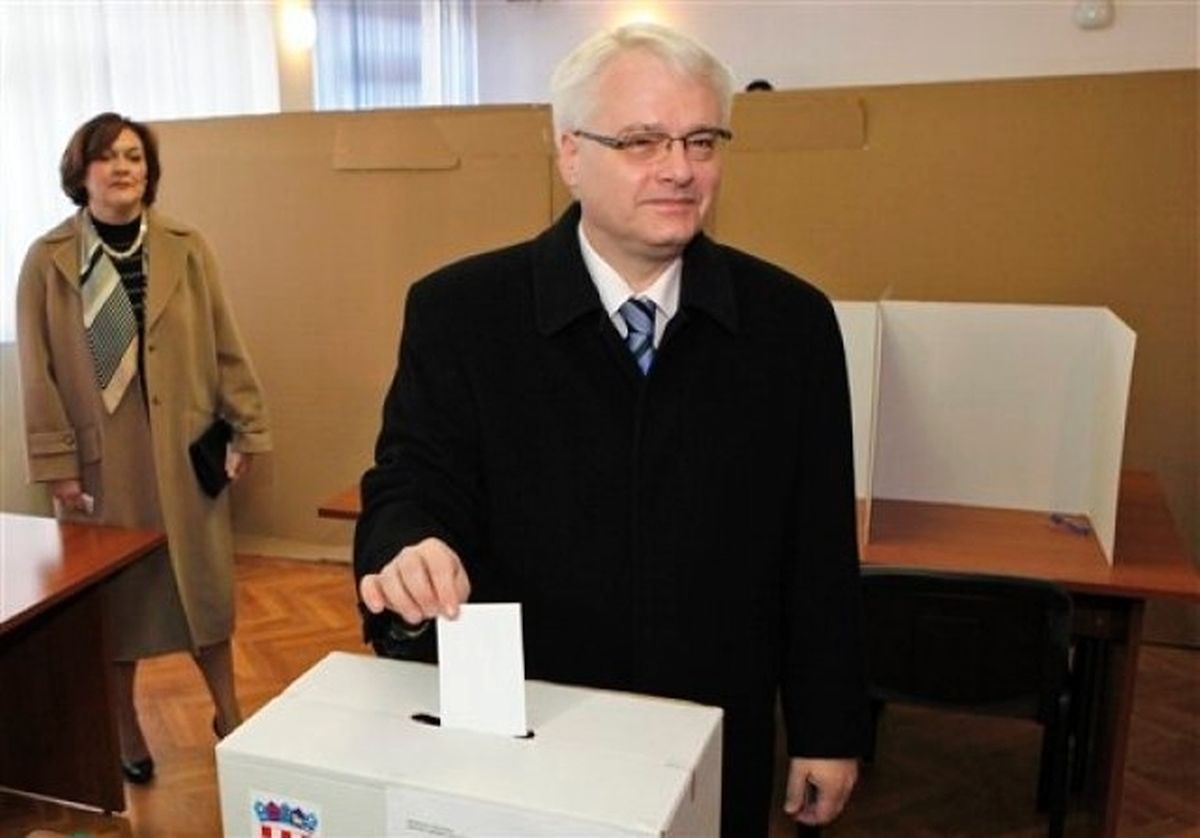 (AP) Croatians voted Sunday in favour of joining the European Union despite a poor turnout for the referendum, a sign of how much the debt-stricken 27-nation bloc has lost its appeal within countries aspiring to join.
Croatia's state referendum commission said that with near complete of the ballot calculated, about 66 percent of those who took part in the referendum answered "yes" to the question: "Do you support the membership of the Republic of Croatia in the European Union?"
About 33 percent were against, while the rest of the ballots were invalid. About 44 percent of eligible voters took part in the referendum, illustrating voters' apathy toward the EU. That compares to 84 percent who voted in a referendum for Croatia's independence from the former Yugoslavia in 1992.
"The people are obviously tired," Prime Minister Zoran Milanovic said. "It would have been better that the turnout was larger, but that's reality."
It was the lowest turnouts in any of the EU states that have held accession referendums before they joined. Nearly 46 percent took part in the vote in Hungary, while more than 90 percent voted in Malta.
Milanovic said: "This is a historic decision, the turning point in our history, as from now on, everything, including success or failure, depends only on us."
Anti-EU activists were furious.
"The turnout shows that Croatia has turned its back on the EU," said war veteran Zeljko Sacic, who led a campaign against membership. "This referendum is illegitimate. We will never recognize it."
Croatia signed an EU accession treaty last year and will become its 28th member in July 2013 after all the bloc's states ratify the deal.
The Croats were deeply divided before the referendum.
Those who were for the EU say their Balkan country's troubled economy — burdened by recession, a €48-billion ($61-billion) foreign debt and a 17 percent unemployment rate — will revive because of access to wider European markets and job opportunities that the membership should bring.
"It's a big moment in our history ... we are joining more successful countries in Europe," Croatia's President Ivo Josipovic said after casting his ballot. "I'm happy that Europe will become my home."
Opponents said Croatia has nothing to gain by entering the bloc, which is fighting off the bankruptcy of some of its members. They said that Croatia will lose its sovereignty and the national identity it fought for in a war for independence from Yugoslavia in the 1990s.
"I voted against, because I don't think we'll do well in the EU," said university student Matea Kolenc, 23. "I heard a lot of bad things about the EU, its economic situation and what it has to offer."
The Balkan nation started negotiating its EU entry six years ago, but since then the popularity of the bloc has faded, as Croats realized that EU membership would not automatically lead to prosperity.
Many in Croatia — and the rest of the EU — also wonder what is the bloc going to gain from the country, which is rife with corruption and has economic woes that are among the deepest in the Balkans.
Croatia's credit rating was last year reduced to a step above junk by ratings agency Standard & Poor's which cited its deteriorating fiscal position and external financing for its decision. If it enters the EU in 2013, Croatia won't be adopting the euro currency for several more years, and is unlikely to contribute to its further plunge.
In a sign of deep divisions in Croatia over the membership, police clashed Saturday in downtown Zagreb with a group of nationalist protesters who attempted to take down an EU flag.
Numerous anti-EU graffiti, some saying "Stop the Destruction, No to EU," appeared Sunday on the walls of voting stations in the Croatian Adriatic coast port of Split, the hotbed of nationalists. Police covered the signs with white paint.
Croatian officials, who have launched a pro-EU campaign before the referendum, warned that a "no" vote would have deprived the country of the much-needed accession funds, and that even the payment of pensions for retirees and war veterans could be in jeopardy.
Croatia has received around €150 million in pre-accession assistance since 2007. It is to receive another €150 million for 2012 and €95 million in 2013.
Croatia's pro-government media have also tried to scare Croatians by saying that if they reject the EU, they would have to return to some sort of a Balkan union with their former wartime foe, Serbia, which has been struggling to gain a candidacy status in the bloc.
The approval rating for EU membership has also dropped to 52 percent in Serbia because of Germany's conditioning for the candidacy with the de facto recognizing of the independence of its former Kosovo province which declared independence in 2008.