EU suspends talks with Ukraine amid mass protests
EU suspends talks with Ukraine amid mass protests
The European Union suspended association talks with Ukraine on Sunday as more than 200,000 protesters massed in the heart of Kiev demanding that the government recommit itself to the West.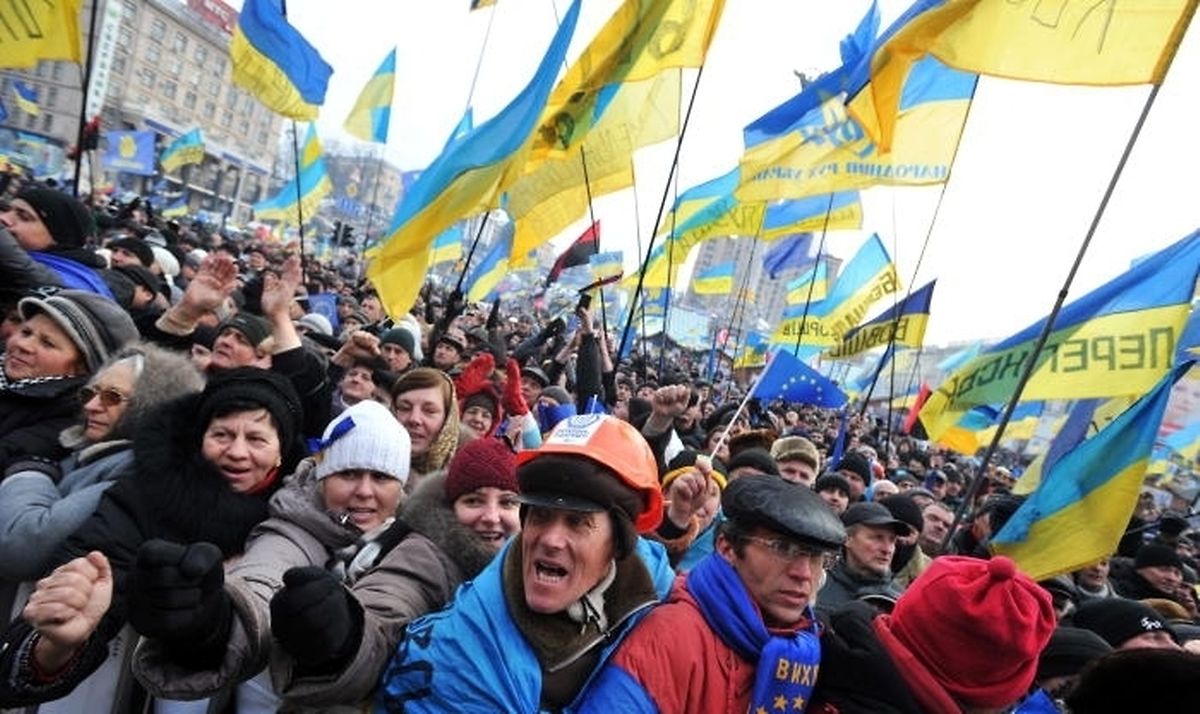 (AFP) The European Union suspended association talks with Ukraine on Sunday as more than 200,000 protesters massed in the heart of Kiev demanding that the government recommit itself to the West.
The ex-Soviet nation of 46 million has been at the heart of a furious diplomatic tug of war since President Viktor Yanukovych's surprise decision last month to ditch a landmark EU agreement and seek closer ties with historic master Russia.
EU Enlargement Commissioner Stefan Füle announced in a surprise tweet that the 28-nation bloc was halting talks with Kiev until it received a firmer commitment from Yanukovych that Ukraine was serious about the deal.
Yanukovych is due in Moscow on Tuesday for talks with Russian President Vladimir Putin that protesters occupying central Kiev's iconic Independence Square fear could result in an even firmer alliance between the two neighbours.
Demonstrators have planned a mass rally to coincide with Yanukovych's meeting with Putin on Tuesday and were reassured on Sunday of continued US backing by outspoken Republican Senator John McCain.
"To all Ukraine, America stands with you," McCain called out to the cheering sea of people who chanted "thank you!" in English in return.
"People of Ukraine this is your moment... The free world is with you America is with you I am with you."
EU seeks clear commitment
Protesters were eagerly awaiting McCain's appearance when news spread that EU enlargement chief Füle had announced on Twitter that Brussels was halting talks with Kiev after an inconclusive Friday meeting.
A Ukrainian government spokesman quickly responded that Kiev remained serious about the negotiations and did not treat Fuele's tweet as the formal position of the bloc.
"The government of Ukraine is resolute about continuing negotiations about the conditions on which the Association Agreement can be implemented," Prime Minister Mykola Azarov's spokesman Vitaliy Lukyanenko told Russia's RIA Novosti news agency.
"Kiev will only examine official EU statements about the negotiations and only respond to them," he added.
Azarov has requested 20-billion-euro loan from the European Union before it signs a agreement. Ukraine says the money would compensate for the losses it would suffer from the damage to its economic relations with Brussels.
EU officials have flatly rejected the demand and argued that Ukraine stood to benefit over the long terms from the removal of EU trade barriers.
"This is the last chance"
Protesters out on Independence Square said they feared time was running out for their Western aspirations because of Russia's tough position.
"This is the last chance for Ukraine as an independent country," said a 43-year-old history teacher from the western city of Lviv named Leonid Khusachenko.
Ukraine's security services were on high alert as around 5,000 Yanukovych supporters bussed in from the provinces began what they said would be "non-stop protests" in a park near Independence Square.
"If the president made a mistake, that doesn't mean you need to gather in the Maidan (Independence Square)," said a pensioner named Galina Beresneva standing near dozens of large army tents and a field kitchen set up by pro-government organisers.
Yanukovych moved to appease the protest movement Saturday by suspending Kiev's mayor and the deputy head of his security council over a brutal crackdown on the protesters' camp on November 30.
Ukraine's prosecutor general meanwhile said he would press for abuse of power charges against Kiev police chief and his deputy.
Opposition leaders said the moves did not go far enough and also called for the dismissal of the interior minister and the prime minister.