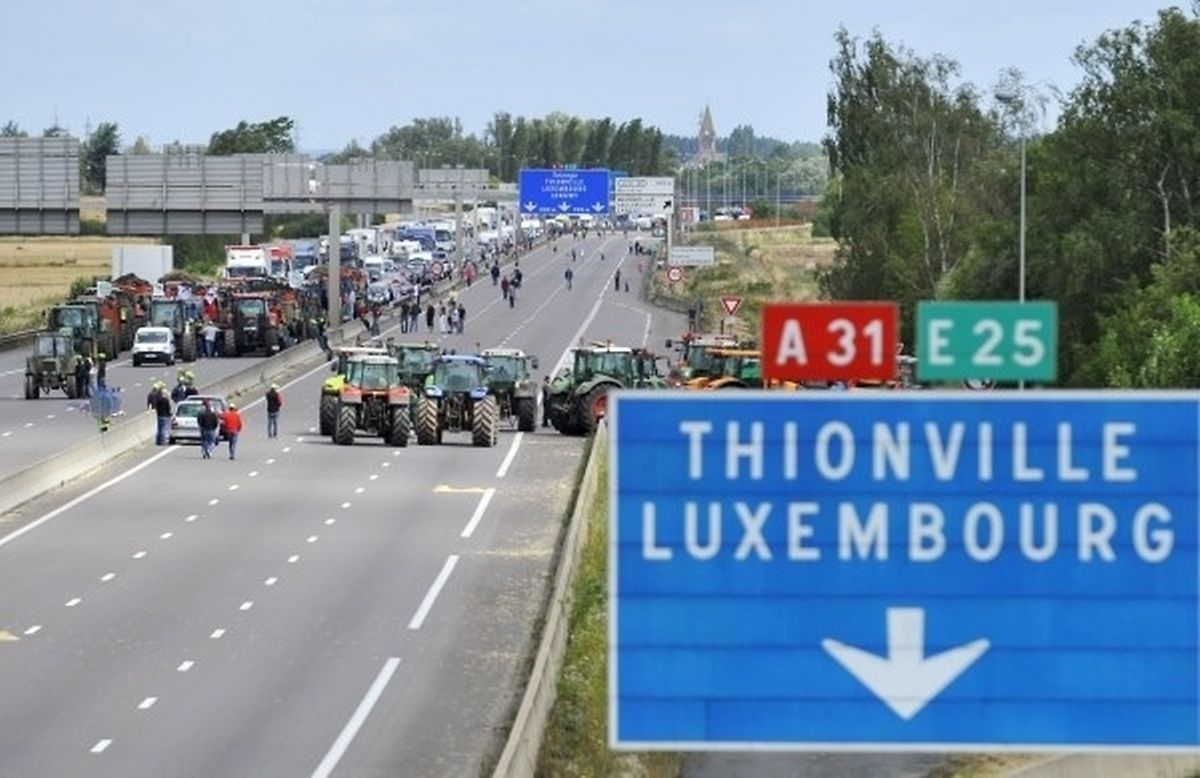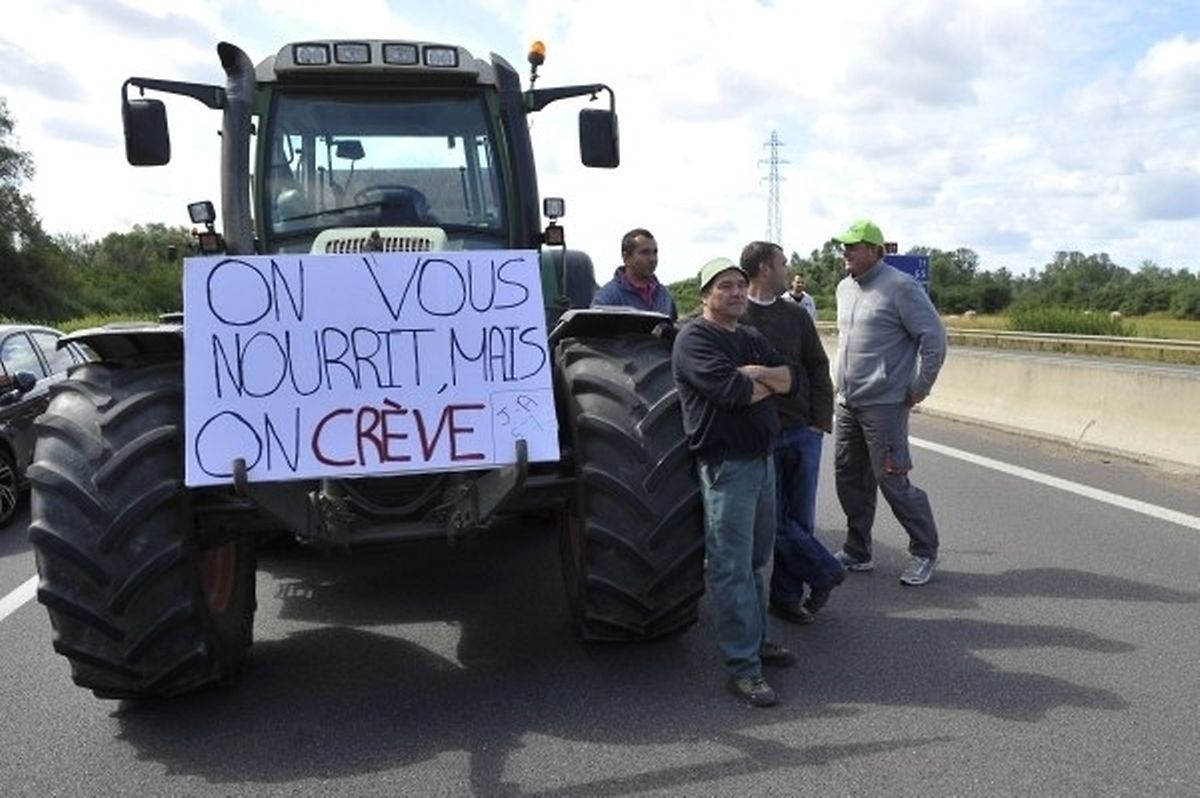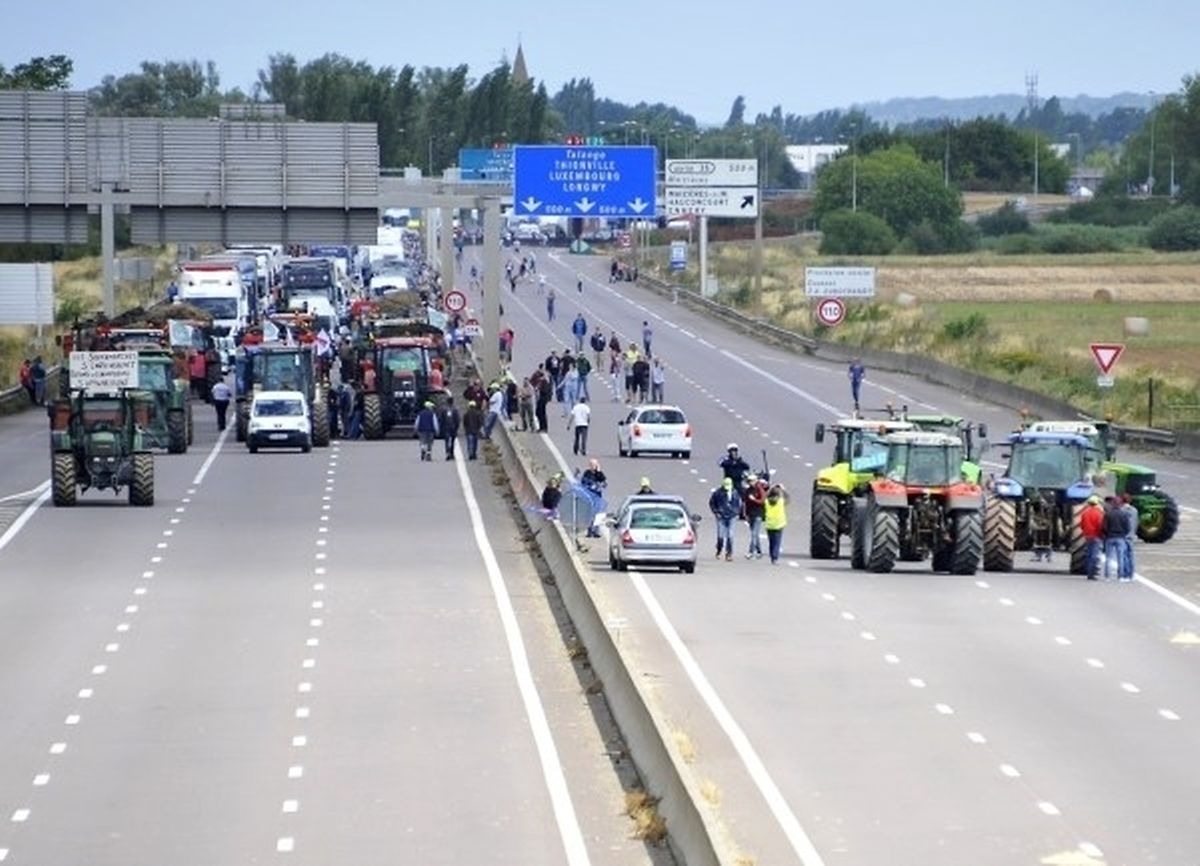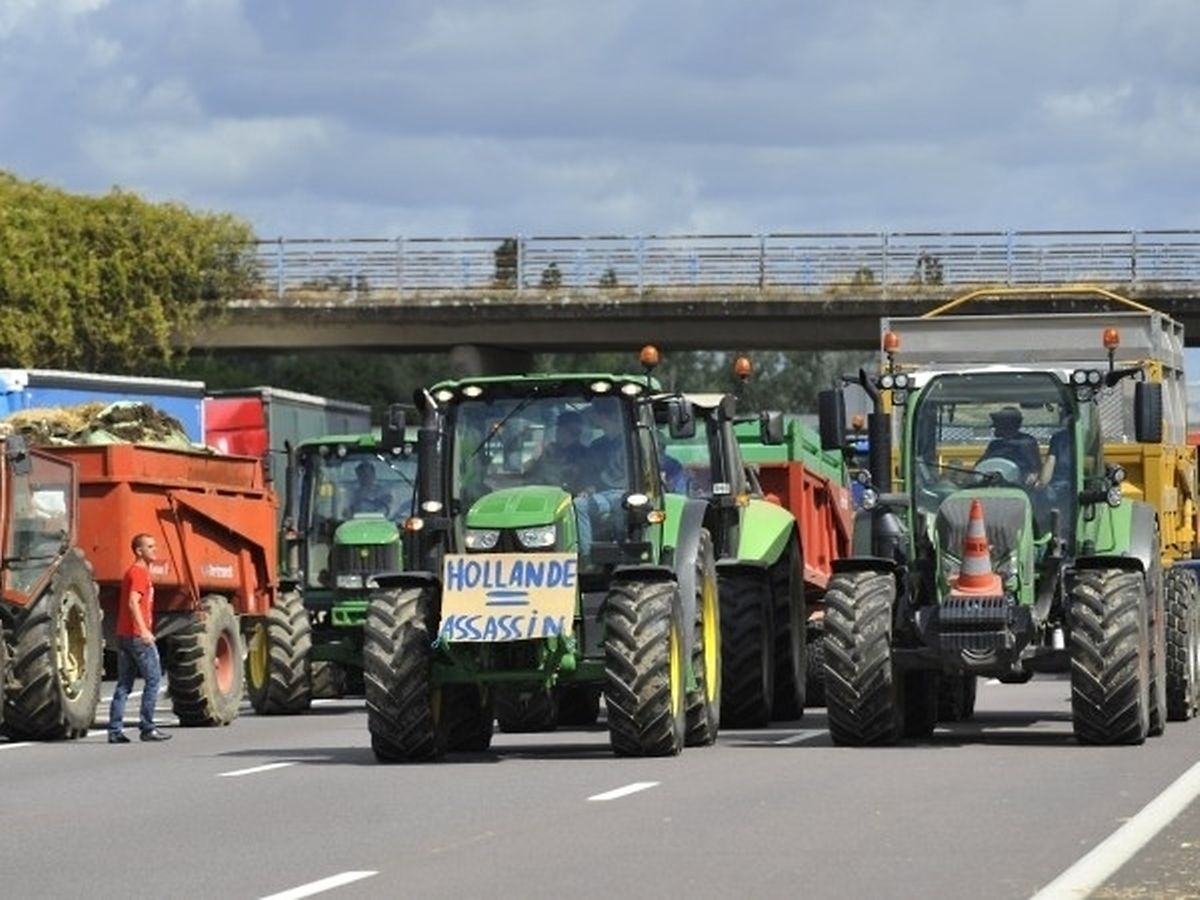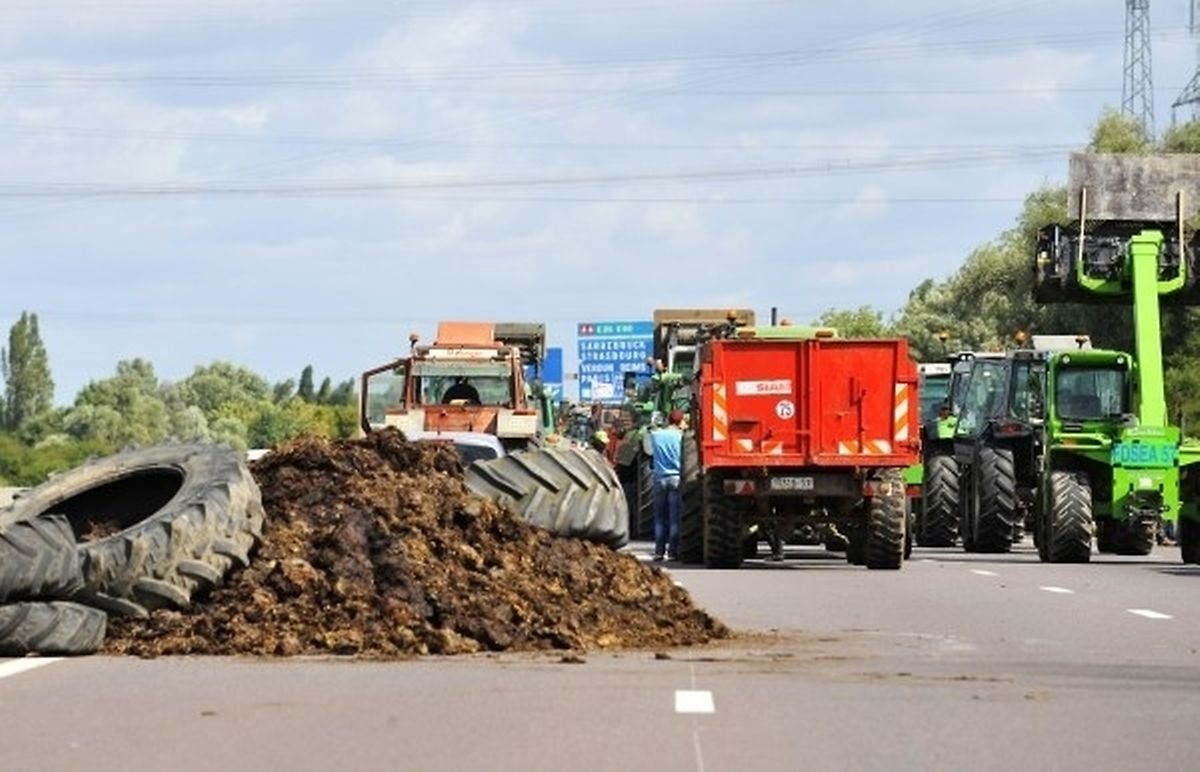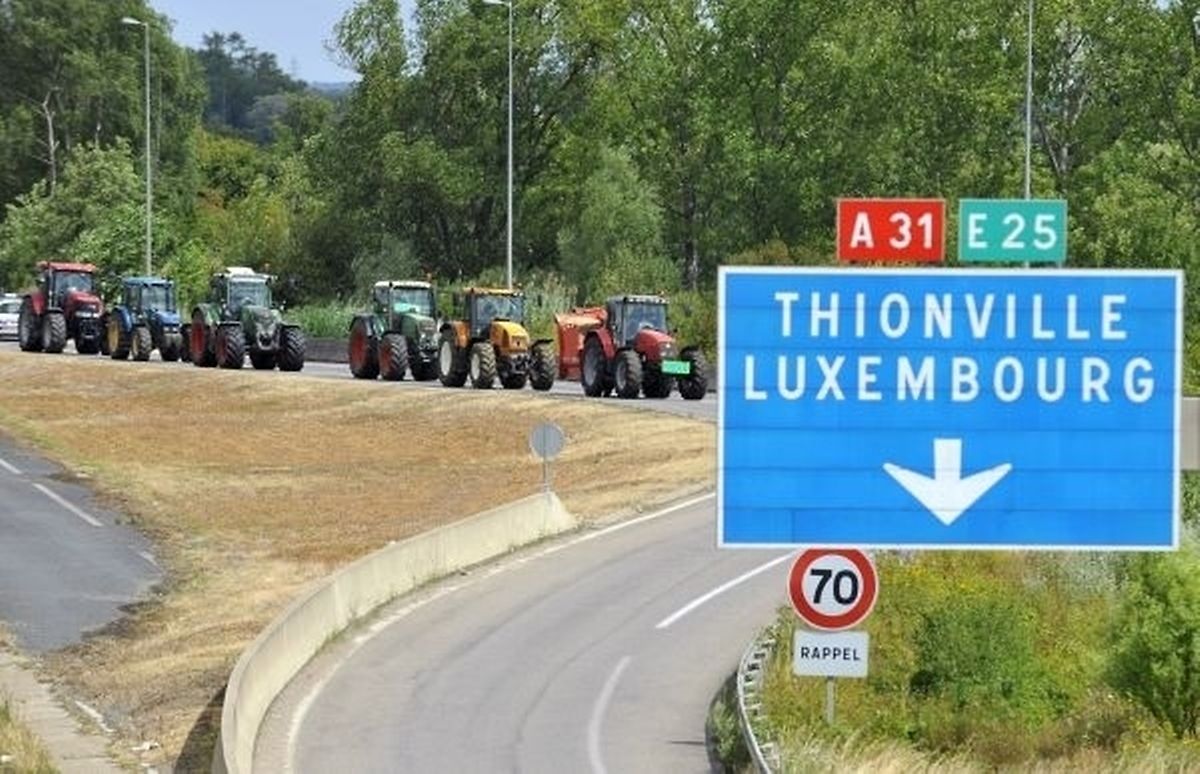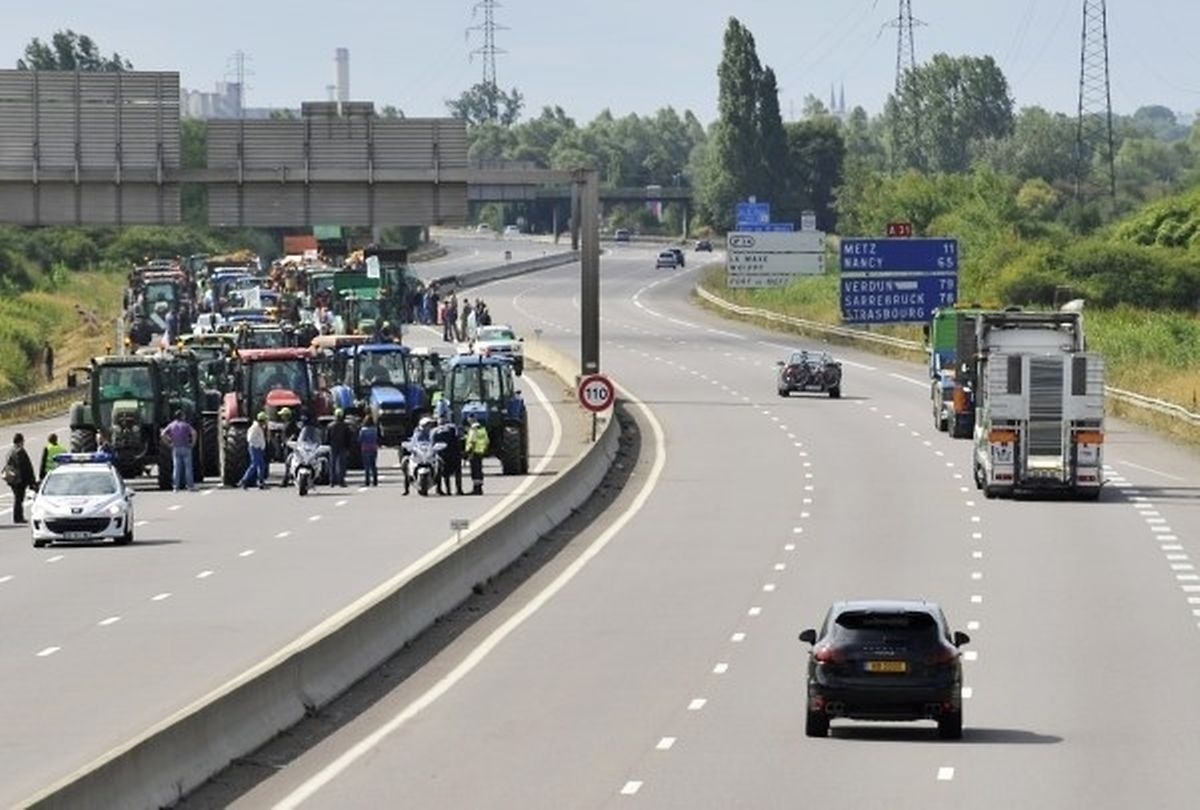 (JB) The A31 motorway in France was brought to a standstill in one direction between Thionville and Metz on Tuesday morning as French farmers from the Moselle region protested in their hundreds.
The blockade was located at the Croix de Hauconcourt and at Phalsbourg on the A4 where stationary tractors set up camp at around 8.30am.
Banners hung from the vehicles with captions like "Agriculture put to death" and "Prices not benefits".
"The action by the Moselle farmers is not against Luxembourgers, Germans or Dutch," spokesman for the demonstrators Pierre Divoux told wort.lu, adding: "We want to show that the French farmers are suffering from distortions caused by competition."
The action comes after a week that has seen farmers block cities, roads and tourist sites across France in protest at falling food prices, which they blame on foreign competition, as well as supermarkets and distributors.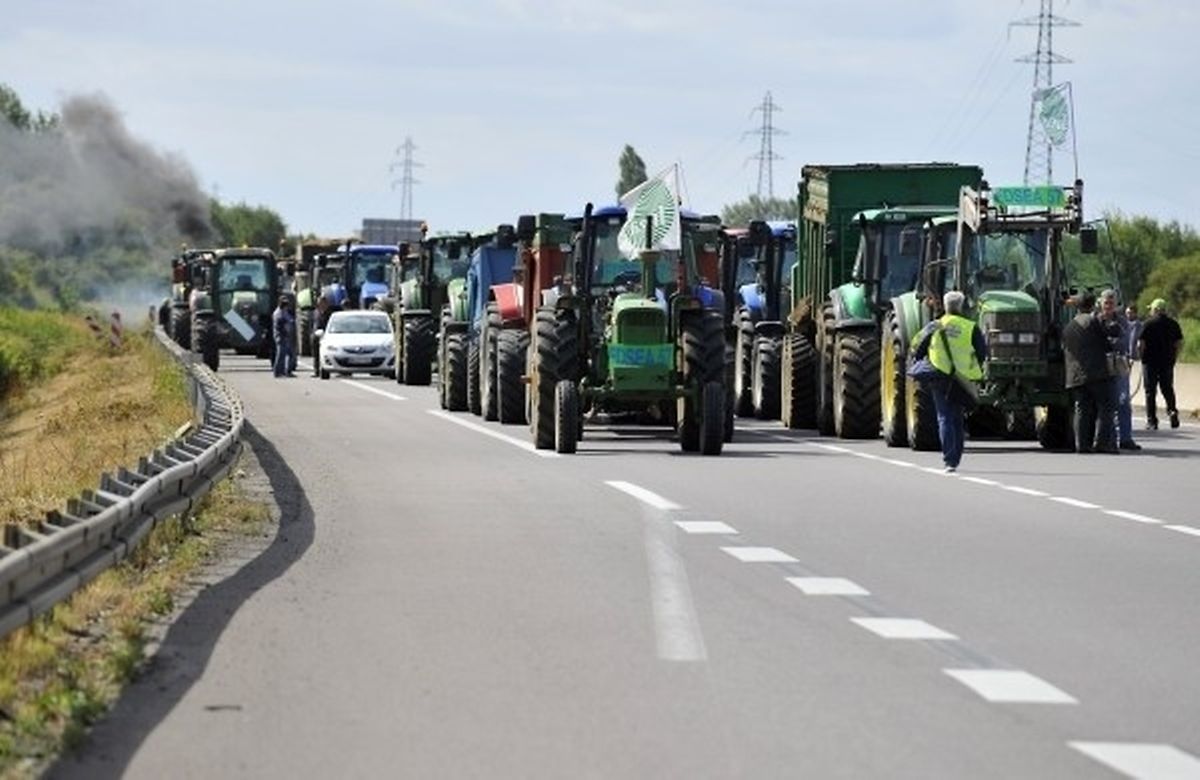 Last Wednesday the French government unveiled an emergency package worth 600 million euros in tax relief and loan guarantees, but the aid has done little to stop the unrest.
Earlier on Tuesday, protesting farmers spilled manure in front of a Métro store and a McDonald's restaurant in Metz.
Meanwhile, huge fires were lit by angry farmer on the N4 roundabout, leading to the A4 near Mittelbronn.
The Departmental Federation of Agricultural Trade Unions (FDSEA 57) announced on Monday that the aim of the action was to intercept foreign food products upon entry to France. "We will control all refrigerated trucks, to locate the import meat", announced the agricultural union.
Despite the opening of filter lanes on both motorways, the disruptions were expected to continue well into the afternoon.
With reporting by Maurice Fick
Do not miss the news - sign up to receive the wort.lu newsletter in English delivered to your inbox six days a week.