Hurricane Irma slams Puerto Rico as parts of Miami evacuate
Hurricane Irma slams Puerto Rico as parts of Miami evacuate
Irma comes less than two weeks after Hurricane Harvey smashed ashore in Texas, knocking offline almost a quarter of US oil refining capacity and causing widespread power outages and flooding.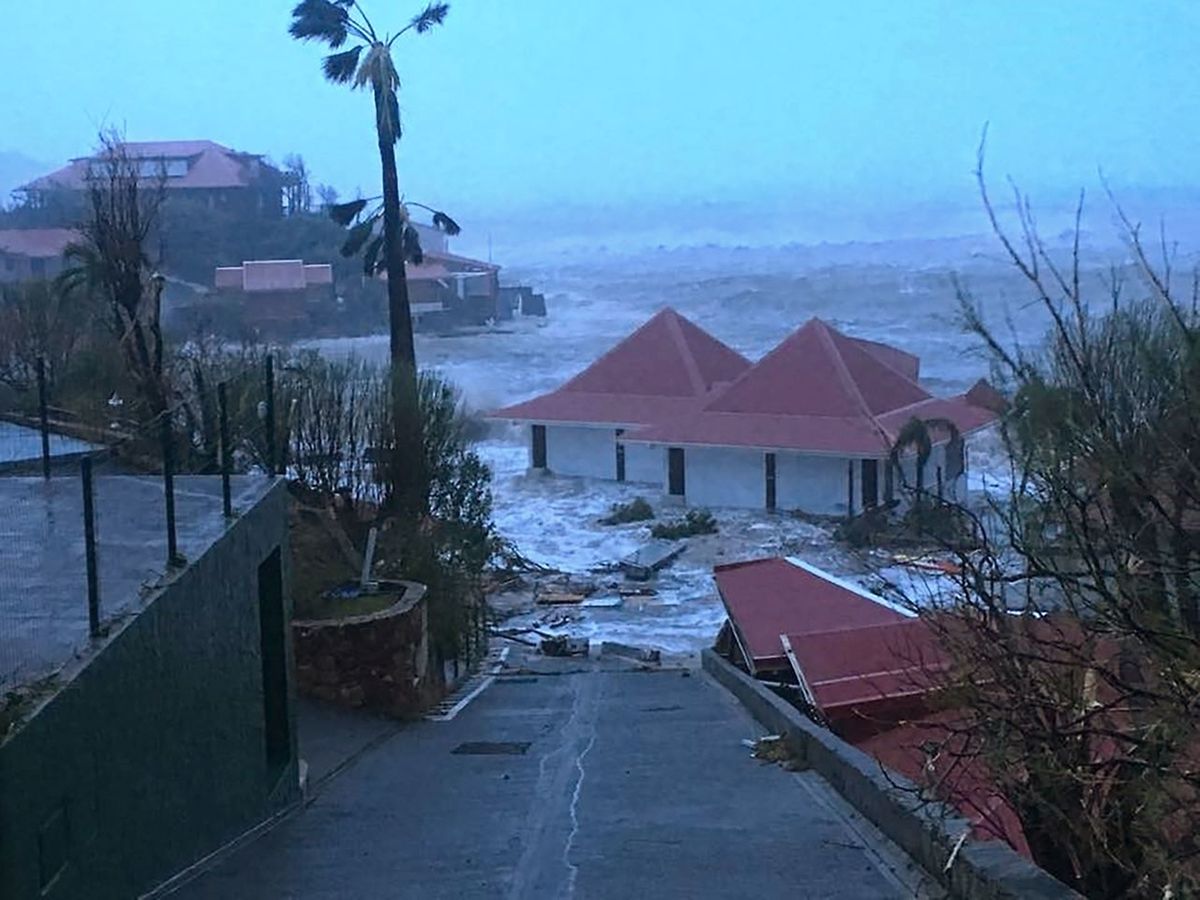 (Bloomberg) After devastating a chain of small Caribbean islands, Hurricane Irma was battering Puerto Rico on a path toward Florida that could turn the Category five hurricane into the most expensive storm in US history.
The National Hurricane Center's latest forecast shows Irma hitting Florida by Sunday afternoon, a prospect that has roiled markets for everything from orange juice to insurance and natural gas. Hurricane watches may be issued for parts of the Florida Keys and the Florida peninsula as soon as Thursday. Miami-Dade County issued a mandatory evacuation order for coastal areas including downtown Miami and Miami Beach. Barclays Plc has estimated insured losses in a worst-case scenario from the storm at $130 billion (€109 billion).
"On the forecast track, the extremely dangerous core of Irma will continue to pass just north of Puerto Rico" late on Wednesday, the hurricane centre said in an advisory at 8 pm New York time. The agency warned of "life-threatening" storm surges "accompanied by large and destructive waves."
Reinsurance companies could take a big hit as primary insurers have reduced exposure to Florida in recent years, analysts said. Volatility in stocks across the sector will probably continue until the storm's path and damage become more certain. The system may knock out power to almost 2 million people, curb natural gas demand in one of the largest US markets and threaten $1.2 billion worth of crops in Florida -- the top US grower of fresh tomatoes, oranges, green beans, cucumbers, squash and sugarcane.
By late Wednesday, Irma was expected to have generated more energy than the entire 2013 Atlantic hurricane season, said Phil Klotzbach, a storm researcher at Colorado State University.
The storm damaged or destroyed as much as 95% of homes on the small island of Barbuda, crippled its airport runway and broke a cellular tower in two, complicating relief efforts, Prime Minister Gaston Browne said on national television. "It is absolutely heart-wrenching."
Mandatory Evacuations
In the US, mandatory evacuations were issued for the Florida Keys and Governor Rick Scott said he expected additional evacuation orders. President Donald Trump said in a Twitter post that he is "watching hurricane closely" and his team is already in the state. In addition to Miami-Dade's mandatory evacuations, Broward and Collier counties issued voluntary evacuation orders for some areas.
Irma comes less than two weeks after Hurricane Harvey smashed ashore in Texas, knocking offline almost a quarter of US oil refining capacity and causing widespread power outages and flooding. Current models show Irma veering away from gas and oil platforms off the coast of Texas and Louisiana, sparing Houston more devastation.
The storm's top winds were holding at 300 kilometers an hour as of 10 pm New York time, making the system a Category five, the highest measure on the five-step Saffir Simpson scale. It was about 113 kilometres north-northwest of San Juan, Puerto Rico.
A direct strike on Miami at Category four strength could lead to insured losses of $125 billion to $130 billion, Jay Gelb, an analyst at Barclays, wrote in a note on Tuesday. Uninsured losses would add to that.
Losses from Katrina, both insured and uninsured, reached $160 billion in 2017 dollars after it slammed into New Orleans in 2005.
Once past Florida, the misery won't be over for the US because the storm could run up the East Coast or drive deep into the continent, bringing flooding rains, said Knabb.
Only three Category five hurricanes have hit the contiguous 48 US states, according to Weather Underground -- the Labor Day Hurricane of 1935 that devastated the Florida Keys, Hurricane Camille in 1969 and Hurricane Andrew that cut across Florida in 1992.
(€1=$1.20)