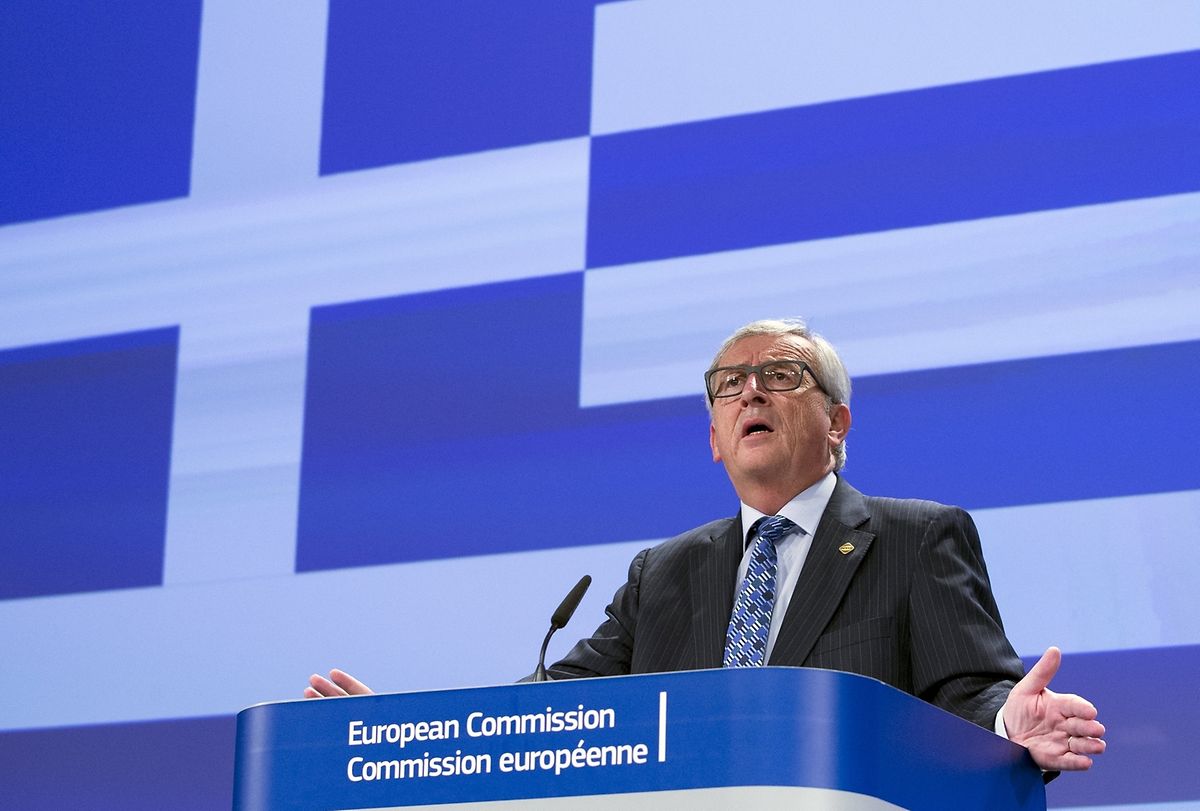 (AFP) European Commission head Jean-Claude Juncker told Greek voters Monday they would be rejecting the European Union if they opposed creditors' reform proposals in Sunday's referendum.
"A 'No' would mean, regardless of the question posed, that Greece had said no to Europe," Juncker said during a press conference in Brussels.
He also made clear his frustration with Greek Prime Minister Alexis Tsipras's behaviour during negotiations in a bid to secure a reform package, which culminated with Tsipras's call for a referendum on Friday night.
"After all the efforts I deployed from the commission, I feel betrayed because these efforts were insufficiently taken into account," Juncker said.
He directly urged voters in Greece to support creditors' reform proposals, saying it was "not a stupid austerity package."
"I will ask the Greek people to vote 'Yes'," he said, adding that one "should not commit suicide because one is afraid of death."
"It's time for Greece's political leaders to show their responsibility to tell their people what's really at stake," Juncker said.
He added that turning around the ravaged Greek economy remained a huge challenge.
"It will not be easy, but it's necessary," he said.
"Others have done it, just ask the Irish, Portuguese, Spanish and Latvians," he said, referring to European countries that have previously implemented harsh austerity measures to get through economic crisis.