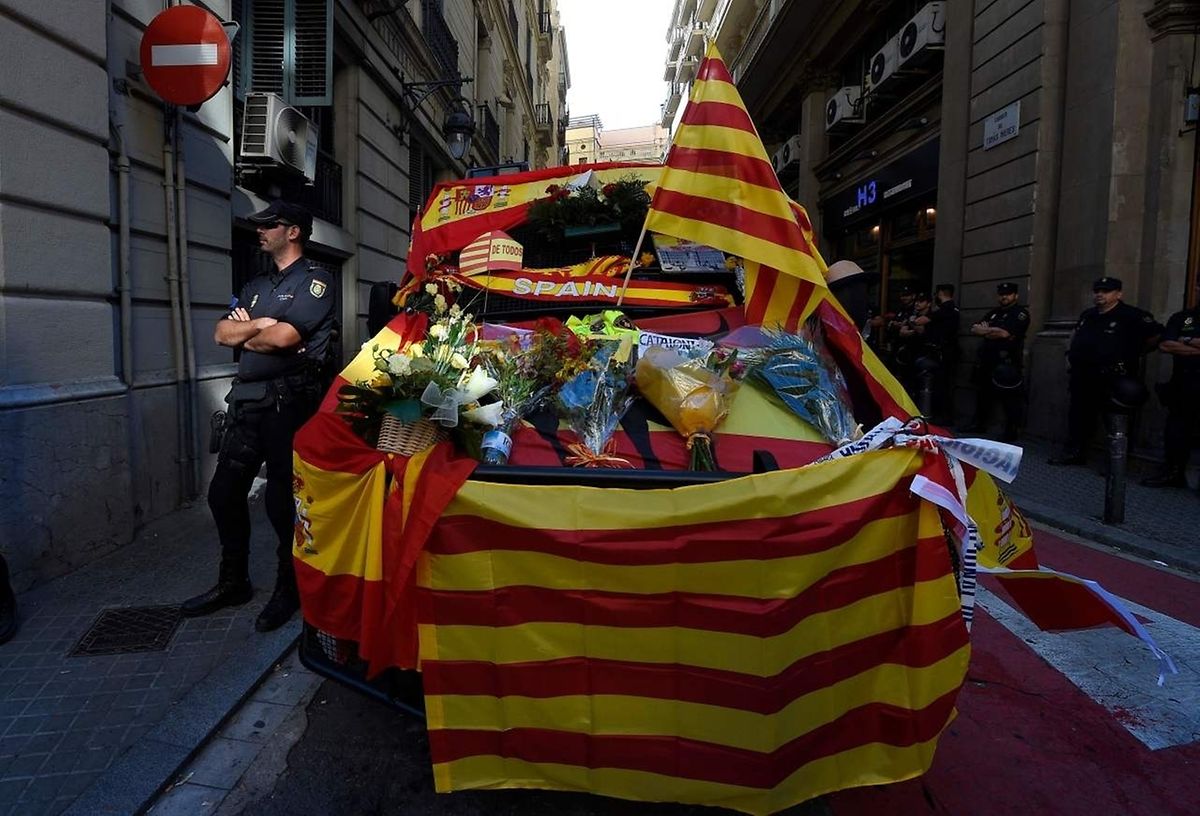 (Bloomberg) It's looking like crunch time for Catalonia's bid to break away from the rest of Spain.
The regional parliament in Barcelona is due to meet this week in defiance of a Spanish court ruling to consider its next move in the country's biggest constitutional crisis in four decades. Neither side appears to be backing down.
Catalan leader Carles Puigdemont could declare independence and Spanish Prime Minister Mariano Rajoy could suspend the regional government and send in security forces.
Here are some of the main questions and challenges facing Catalonia in a protracted clash when so many companies and so much infrastructure is controlled by Spain.
The banks
Catalonia-based financial institutions are already getting itchy feet. Shifting their legal status to elsewhere in Spain could be a prelude to something longer term, then there's the worry about deposits pouring out of the country. Banks are still backstopped by Spain and then the European Central Bank and they want to keep it that way.
They key one is CaixaBank SA, effectively the Catalan company with tentacles running through the Spanish economy. After a board meeting on Friday, executives decided to move the bank's legal base down to Valencia. Banco de Sabadell SA, also based in Catalonia with operations in both the rest of Spain and abroad, had already said it was upping sticks.
The Caixa group is a top shareholder in six of Spain's 24 largest companies by market value. They include former phone monopoly Telefonica SA, oil producer Repsol SA, energy distributor Gas Natural SDG SA, road operator Abertis Infraestructuras SA and telecommunications tower operator Cellnex Telecom SA, making it the most powerful holding in Spain.
Currency and debt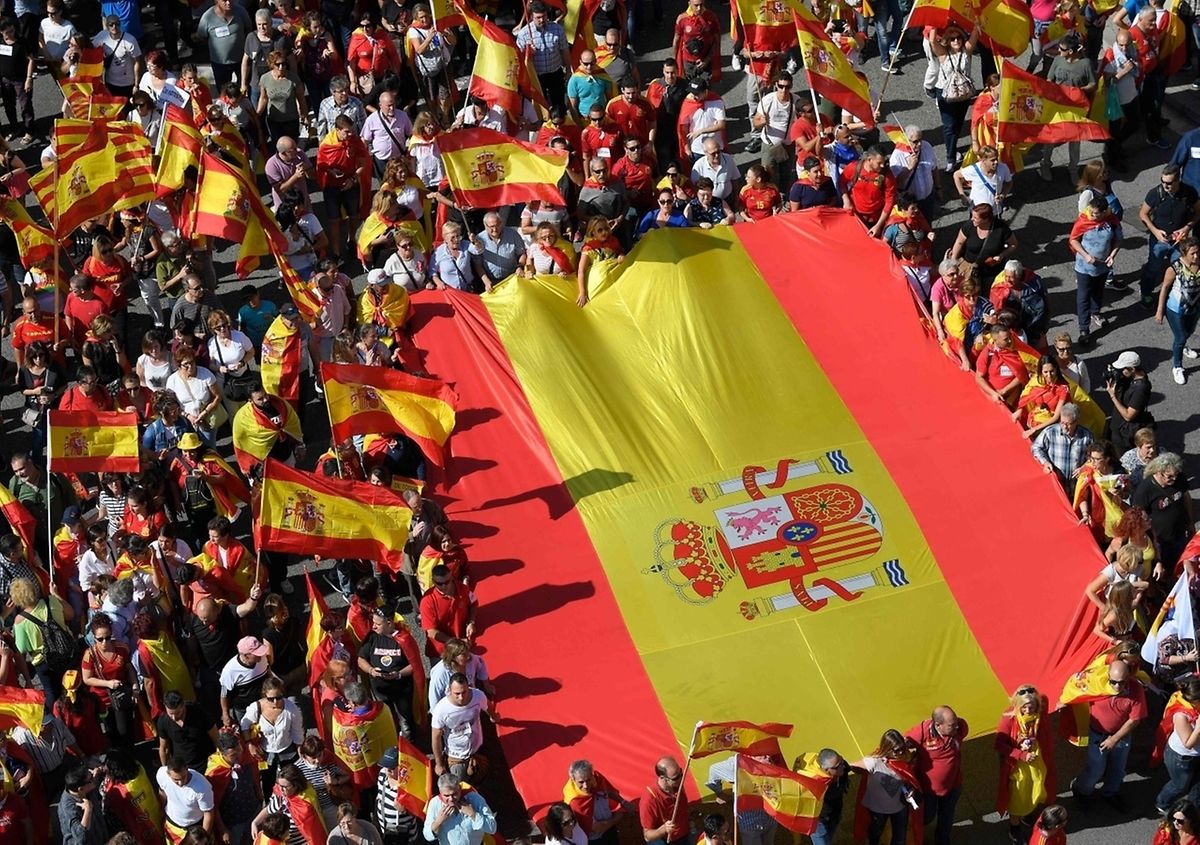 Unlike with Scotland's bid for independence in 2014, the currency at least isn't as much of an issue. Catalonia is in the euro because of Spain's membership. But it does mean the region comes under the auspices of the ECB and the notion of breaking away raises the question of how Catalan companies may continue to benefit from its bond-buying programme.
Companies based in Catalonia, including Gas Natural, Abertis and Cellnex Telecom SA, represent about 25 percent of Spanish corporate bonds held by the ECB under the program, according to a Bloomberg analysis of the data.
What's more, Catalonia's government has been shut out of debt markets because its credit ratings is junk, forcing it to rely on the central government to raise debt since 2012. The Spanish government is Catalonia's biggest creditor.
Economy and taxation
Catalonia's rallying cry in its independence cause for years has been that it's Spain's economic powerhouse.
Services and industry are the biggest components, with tourism a big contributor. Catalonia is Spain's leading destination for foreign visitors with 13.8 million arriving in the first eight months of the year, about a quarter of the national total.
Under Spanish law, the central government collects most taxes and then distributes funds to regional administrations. Catalonia pays about 8.8 billion euros more than it receives, according to Spanish government calculations, a longstanding gripe of the separatists.
A new company law announced after a cabinet meeting on Friday makes it easier for companies to bail out of Catalonia. As well as the big companies, there are smaller ones like Codorniu, a maker of sparking cava wine founded in 1551. It said it would consider quitting the region in the event of independence.
Energy supplies
Beyond the networks buried under its territory, Catalonia has little control over energy supplies and is reliant on the big Spanish companies that, in theory, could suspend service and turn the lights off.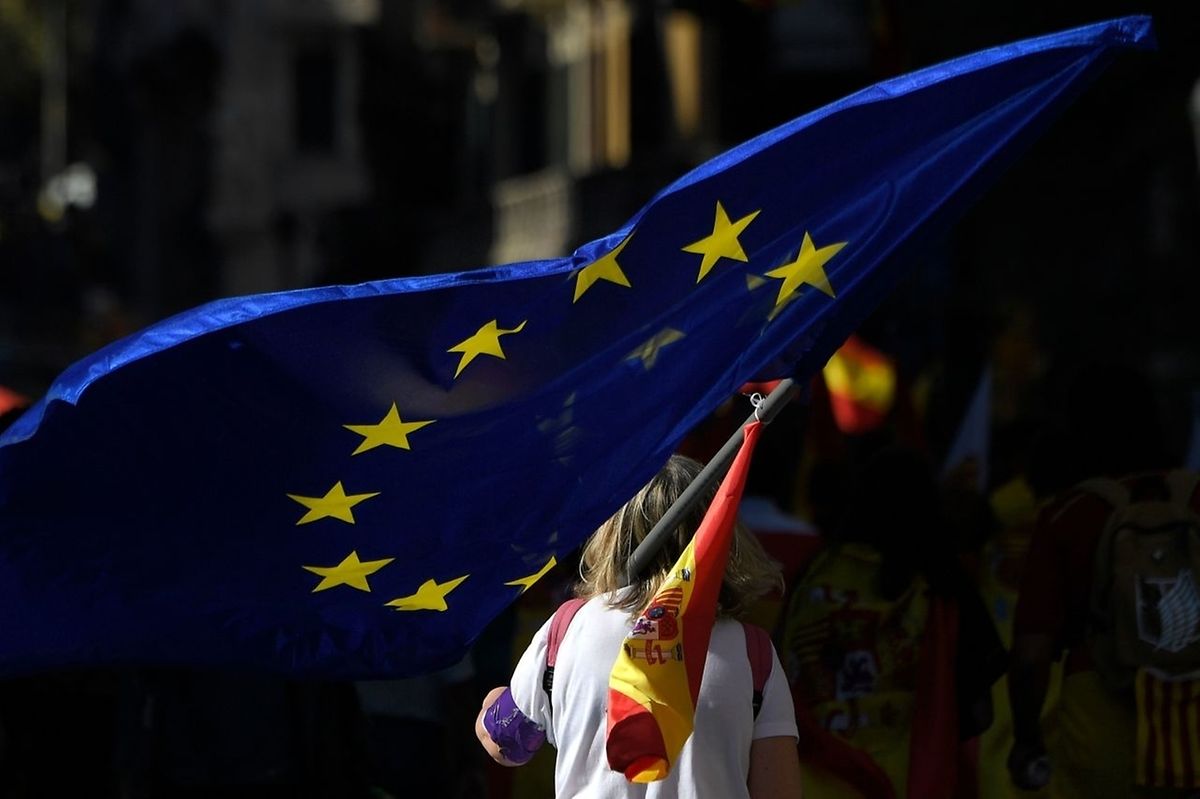 Electricity and gas distribution is regulated at the central government and the main power and gas operators in Catalonia are the same as in the rest of Spain: Barcelona's Gas Natural, Bilbao's Iberdrola SA and Madrid's Endesa SA. Gas Natural has already said it's moving its legal base temporarily to Madrid.
Gas transportation is done by Enagas SA and power transmission is run by Red Electrica Corp SA, both based in Madrid and regulated by the central government.
Communication
Catalonia has little control over its communications network too. Spain has four national phone network operators, two Spaniards -- former state-monopoly Telefonica SA and Masmovil Ibercom SA -- and two foreign operators, France's Orange SA and the U.K.'s Vodafone Group Plc. The industry is regulated by the central administration in Madrid.
Compounding issues is the fact that Telefonica's third-largest shareholder is CaixaBank and Isidro Faine, chairman of the lender's main shareholder, is deputy chairman of Telefonica. CaixaBank made its stance on Catalan independence loud and clear.
Transportation
The country's main airports, including Barcelona's El Prat, is majority owned by the government through a 51 percent stake, which could make for a complicated relationship if Catalonia becomes independent.
Railroads and rolling stock are also operated by the Spanish state, including the country's busiest connection, the bullet train between Madrid and Barcelona. Main highways are run by companies through government concessions. The largest road operator is Barcelona-based Abertis Infraestructuras SA, among the companies thinking about getting out of Catalonia at the next exit.
That said, executives can't take the runways, tracks and highways with them.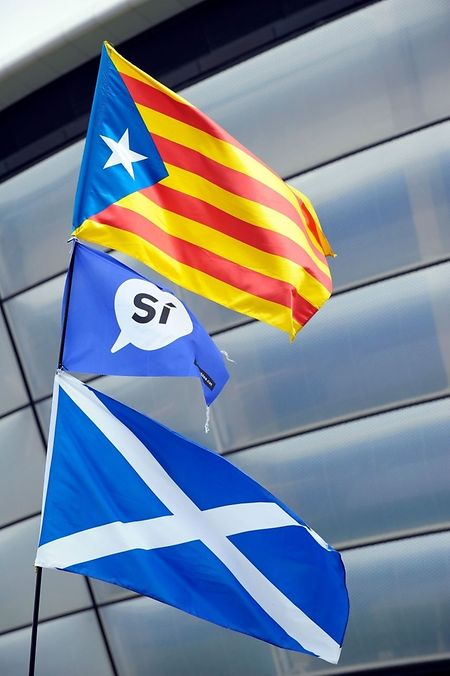 The European Union
Catalonia is part of the EU courtesy of Spain's membership. EU officials have said they reject the results of the referendum and back Spain in ending the Barcelona leadership's illegal push for full autonomy.
In Scotland's independence campaign, the EU said the nation would have to reapply for membership and that would be the case for the Catalans. Spain dangled the threat of vetoing the Scots rejoining to deter growing separatist ambitions in Catalonia.
Security
Day-to-day security across Catalonia is in the hands of the Mossos D'Escuadra, a 17,000-member police force that rose to international attention capturing and killing terrorists in the Barcelona attacks in August.
The Mossos, who are largely under the control of the Catalan government, failed to aid Civil Guard agents when they were trapped once by a crowd, or to help them carry out a court order to shut down the illegal independence vote on Oct. 1. The head of the Mossos is being investigated by the National Court in Madrid on sedition charges.
Then there's the military, though there's been no signal from the government in Madrid it would be deployed at the moment. Spain as an army of about 73,000 personnel, of which 49,000 or so are soldiers and 23,500 are officers. Troops are scattered around Spain, and there's no suggestion those stationed in Catalonia are anything but loyal to the Spanish state.