Mladic sentenced to life by UN tribunal for Bosnia genocide
Mladic sentenced to life by UN tribunal for Bosnia genocide
Mladic, 74, was found guilty of issuing orders concerning operations around the Bosnian town of Srebrenica in July, 1995, where 8,000 Muslim men and boys were separated from women and children, murdered, and buried in mass graves.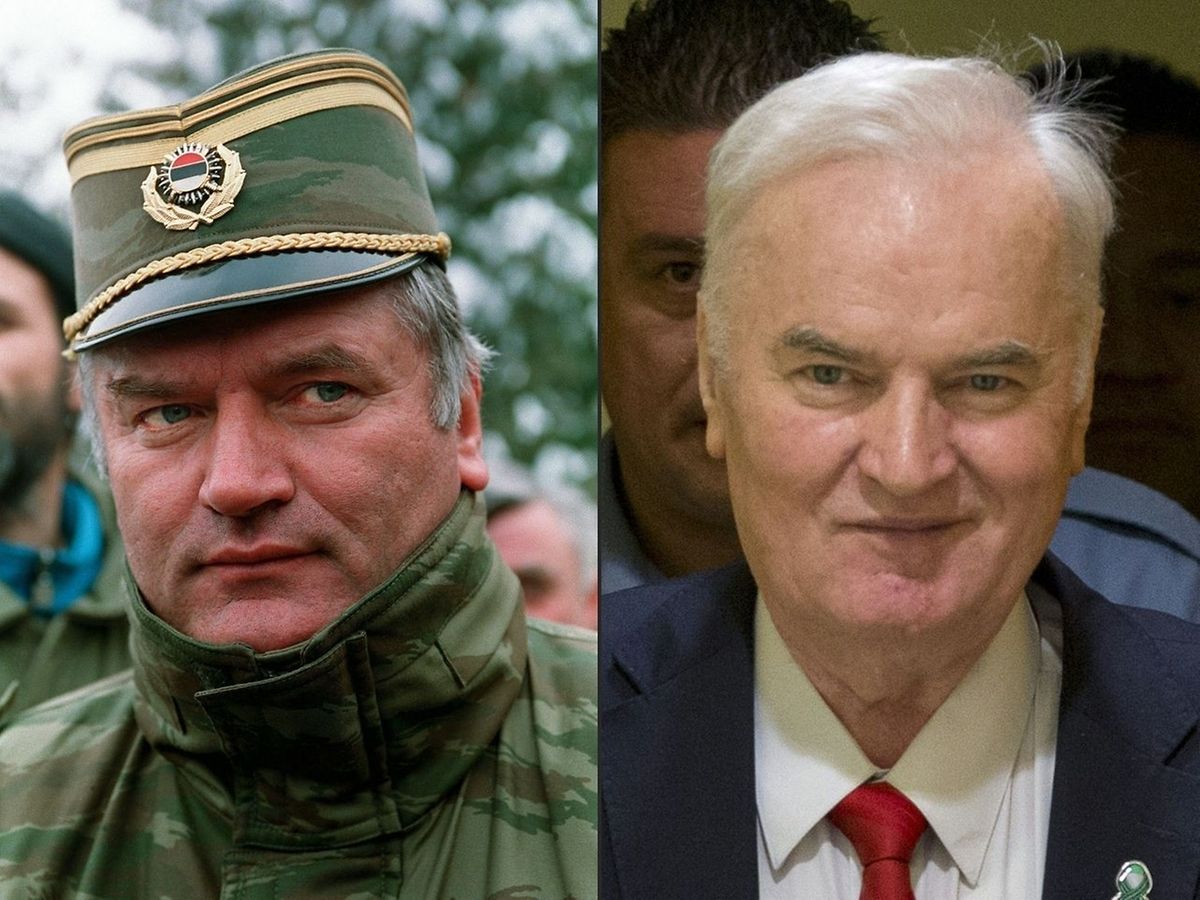 Ratko Mladic -- then Bosnian Serb General -- in 1994 and on Wednesday, smiling as he enters the International Criminal Tribunal for the former Yugoslavia.
(Bloomberg) The UN Hague tribunal sentenced Ratko Mladic, the former Bosnian Serb military commander, to life in prison for genocide and other crimes, including the massacre of thousands of Muslim men and boys in Europe's worst atrocity since the second world war.
In its last major verdict before wrapping up its work punishing crimes committed during the Yugoslav wars, the court found that Mladic, 74, issued orders concerning operations around the Bosnian town of Srebrenica in July, 1995, where 8,000 Muslim men and boys were separated from women and children, murdered, and buried in mass graves.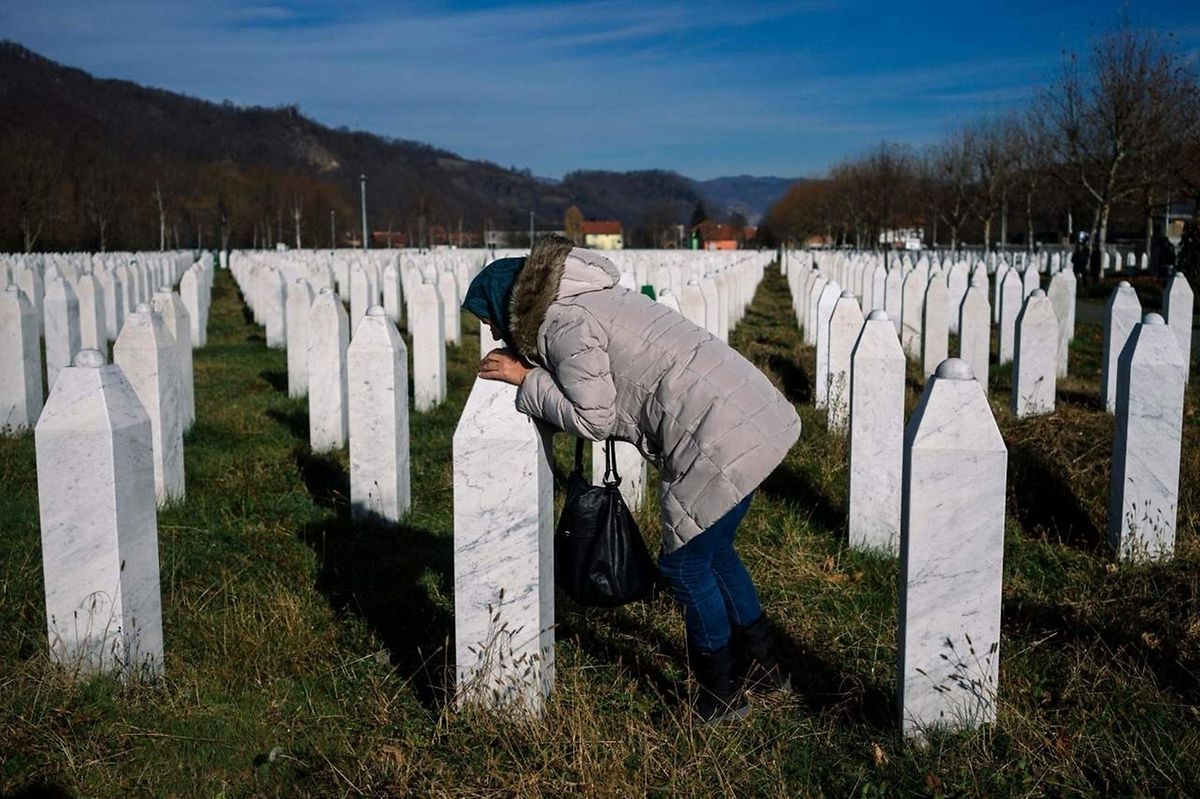 A woman kisses a relative's grave at the memorial centre of Potocari near Srebrenica.
It also convicted him for crimes against humanity and violating the rules of war, including for the siege of Sarajevo -- one of the bloodiest episodes in a conflict that killed 100,000 people. He was acquitted on one count of genocide in Bosnian municipalities. Mladic's legal team said he will appeal, according to its Twitter page.
"The crimes committed were among the most heinous known to human kind," Judge Alphons Orie said on Wednesday at the International Criminal Tribunal for the former Yugoslavia in The Hague. "Without him, the crimes wouldn't be committed as they were."
The verdict may reverberate as the nations that emerged from Yugoslavia -- torn apart along ethnic lines by five wars after the fall of the Iron Curtain -- try to increase regional cooperation with the goal of following other ex-Communist nations into the European Union. As with the past trials and convictions of other war-crimes suspects, including former Bosnian Serb leader Radovan Karadzic, the potential for reigniting disputes remains high.
Not Satisfied
"We regret that Serbia is not held responsible for those crimes," Katidza Mehmedovic, a member of the Mothers of Srebrenica, told N1 TV. "It was Serbia that waged war in Bosnia, that used tanks and jets."
Mladic was removed from the courtroom after he shouted "Lies! Shame on you!" when the court rejected a motion from the defense that the reading of the judgement be halted. His lawyers argued he'd suffered a spike in blood pressure and his health was at risk.
The commander served as the chief of staff of the Bosnian Serb army from 1992 to 1996. He was arrested in 2011 -- more than a decade after he went into hiding following the fall Slobodan Milosevic, the late Serbian strongman. Milosevic was also indicted and extradited to the international tribunal, where he died mid-trial in 2006.
The trial verdict is the last for the ad-hoc tribunal, which has convicted 88 people for war crimes committed in Yugoslavia between 1991 and 2001. The court holds up its record as one that "irreversibly changed the landscape of international humanitarian law and provided victims an opportunity to voice the horrors they witnessed and experienced," according to its website.
'Legend, Hero'
Some leaders whose nations' soldiers and leaders were tried there, however, dispute the convictions. Bosnian Serb leader Milorad Dodik, who presides over Bosnia's Serb-run entity Republika Srpska, called Mladic a "legend and a hero" this week. Serbian Prime Minister Ana Brnabic marked a discussion with the court's president this month by saying the tribunal "has neither fulfilled its mission nor contributed to reconciliation in the region."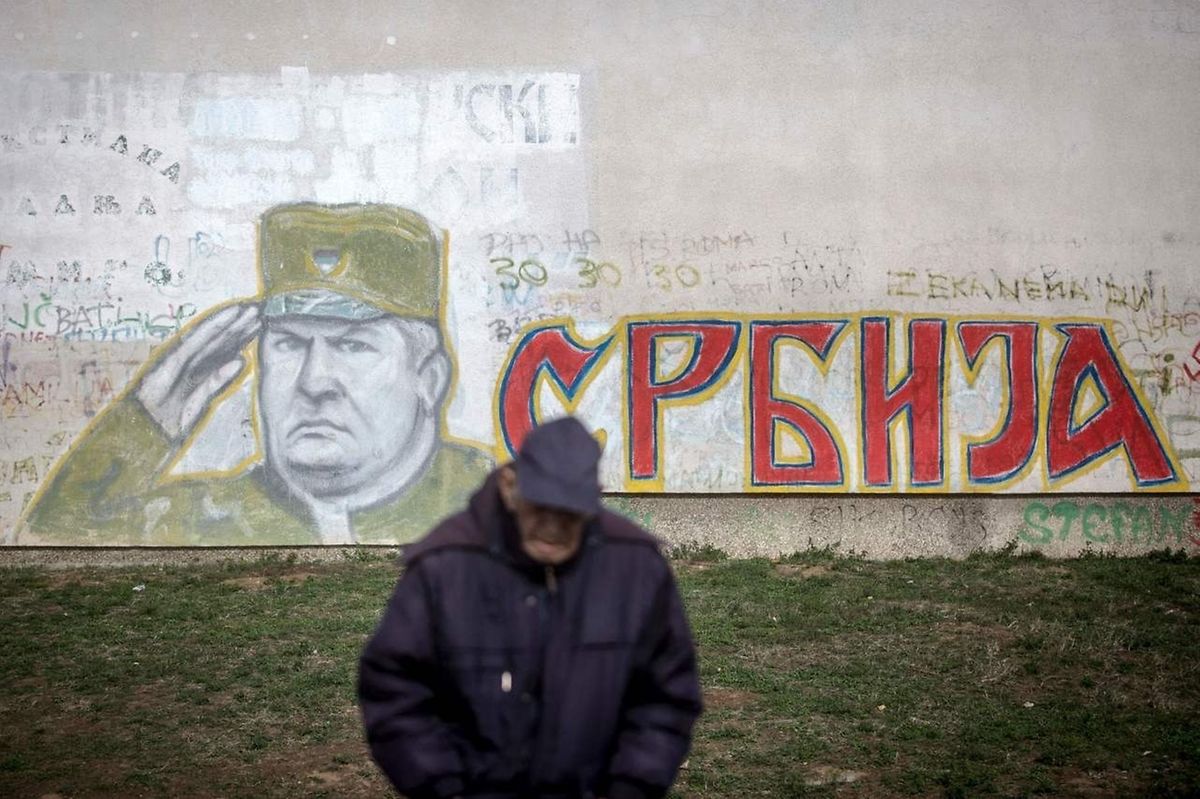 A man stands in front of a graffiti depicting former Bosnian Serb commander Ratko Mladic and reading "Serbia" written in Cyrillic, painted on a wall in Belgrade.
While much of the western Balkans has shaken off the burden of the wars, decades of international aid have change little in Bosnia, one of Europe's poorest countries. Bickering among its three ethnic groups, bound together in a complicated power structure but divided by religion, has crippled state institutions. Bosnia is home to 3.5 million people, about half of them Muslims, 31 percent Serbs and 15 percent Croats.
'Peaceful Coexistance'
The US embassy in Sarajevo called on all parties involved in the region to respect the court's verdict and to try to move toward "a peaceful coexistence." In Serbia, President Aleksandar Vucic, a former information minister for Milosevic during the 1990s who has since vowed to lead his country into the EU, struck a conciliatory tone.
"Today is not a day for either joy or sorrow," he said in a televised speech. "We need to start looking into the future."