Obama seeks Syria strike allies in Sweden and Russia
Obama seeks Syria strike allies in Sweden and Russia
US President Barack Obama left for Europe on Tuesday, seeking tacit support for a plan to strike Syria without a UN mandate and a looming confrontation with Vladimir Putin.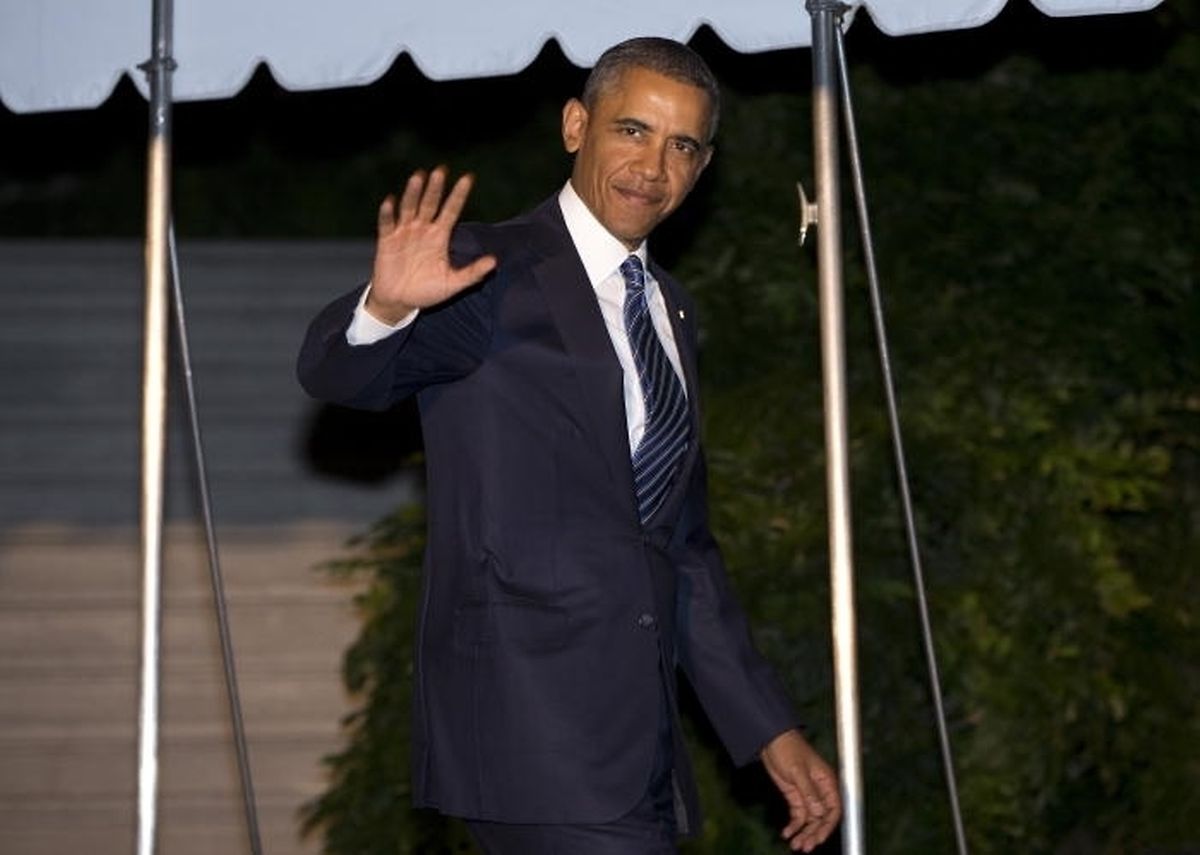 (AFP) US President Barack Obama left for Europe on Tuesday, seeking tacit support for a plan to strike Syria without a UN mandate and a looming confrontation with Vladimir Putin.
Obama headed for Sweden and the G20 summit in Russia after making important political headway at home when top Republican leaders firmly backed his plan to punish President Bashar al-Assad for a chemical weapons attack.
The decision by House Speaker John Boehner and his right hand man Eric Cantor, represented a rare gesture of unity in deeply divided Washington, and left Obama aides increasingly hopeful of securing a vote for action in Congress next week.
In turn, the closing of the political ranks, despite public opinion running hard against a new US intervention in the Middle East, appeared to increase the chances of eventual military action and to shore up Obama.
The US president decided to seek congressional approval in a surprise development on Saturday. He says he is ready to launch "limited" action despite Russia's decision to prevent the UN Security Council framing a mandate for action.
Obama will arrive in Stockholm early Wednesday in a somewhat delicate position -- as a Nobel peace laureate on a mission to sell a military intervention in the home city of the Nobel Foundation, and will face pressure to explain his motives over Syria.
He may reprise some of the arguments he made when he picked up his Nobel prize in Oslo in 2009, when he effectively made a case for when a US president may choose to wage war -- to protect American security, for humanitarian reasons, or to prevent the spread of weapons of mass destruction.
Obama does not currently have any one-on-one meetings scheduled with Putin but the two leaders will run into each other at the inevitable photocalls of the G20. The US president warned Tuesday that Assad had violated a vital international norm by using chemical weapons.
"That poses a serious national security threat to the United States and to the region," Obama said.
"And as a consequence, Assad and Syria needs to be held accountable."
Obama will leave Washington at a crucial time, as his administration wages an intense campaign to convince lawmakers to back a Syria operation expected to include limited cruise missile strikes aimed at "degrading" Assad's military capacity.
Officials say however, that with press conferences in Sweden planned for Wednesday and in Russia on Friday, the president will be able to make forceful interventions in the debate back home.
Vice President Joe Biden has canceled travel, remaining in Washington to continue the lobbying effort on Capitol Hill, while Secretary of State John Kerry will engage House of Representatives members in a hearing on Wednesday.
In St Petersburg for a G20 summit for developed and developing nations suddenly overtaken by the crisis over the chemical weapons attack in a Damascus suburb on August 21, Obama will seek support for his strategy for a "proportional" military response.
He will meet Britain's Prime Minister David Cameron for the first time since parliament in London effectively vetoed a military contribution to the Syrian operation by America's closest ally.
Obama will also see French President Francois Hollande, who has stood firm in support of the US action and is willing to fight alongside Washington.
Another key European ally, German Chancellor Angela Merkel, who is expected to win re-election later this month will also be there and will press for meaningful United Nations action on Syria, despite Russian obstruction.
And Obama's public encounters with host Putin -- who he recently referred to as a "bored kid" at the back of the classroom -- will be closely watched, amid what analysts say is clear personal distrust between the two leaders.
Putin has ridiculed as "nonsense" the US claims that Assad was behind the chemical weapons attacks which Washington said killed more than 1,400 people, and warned that US strikes could destabilize the entire Middle East.
Relations between the Kremlin and the White House are considered as brittle as they have been since the end of the Cold War.
When he arrives in Stockholm, Obama will hold talks with Sweden's Prime Minister Fredrik Reinfeldt, in the first-ever bilateral visit by an incumbent US president to the country.
They will discuss climate change, defense and security cooperation and trade and development, as well as key foreign policy challenges including Syria and Egypt, a senior US official said.
Obama will then celebrate the life of Raoul Wallenberg, the Swedish diplomat who rescued thousands of Jews from Nazi-occupied Hungary, on the first day of Rosh Hashanah, the Jewish New Year.
On Wednesday evening, Obama will attend a dinner hosted by Sweden for the President of Finland and the prime ministers of Denmark, Iceland and Norway.