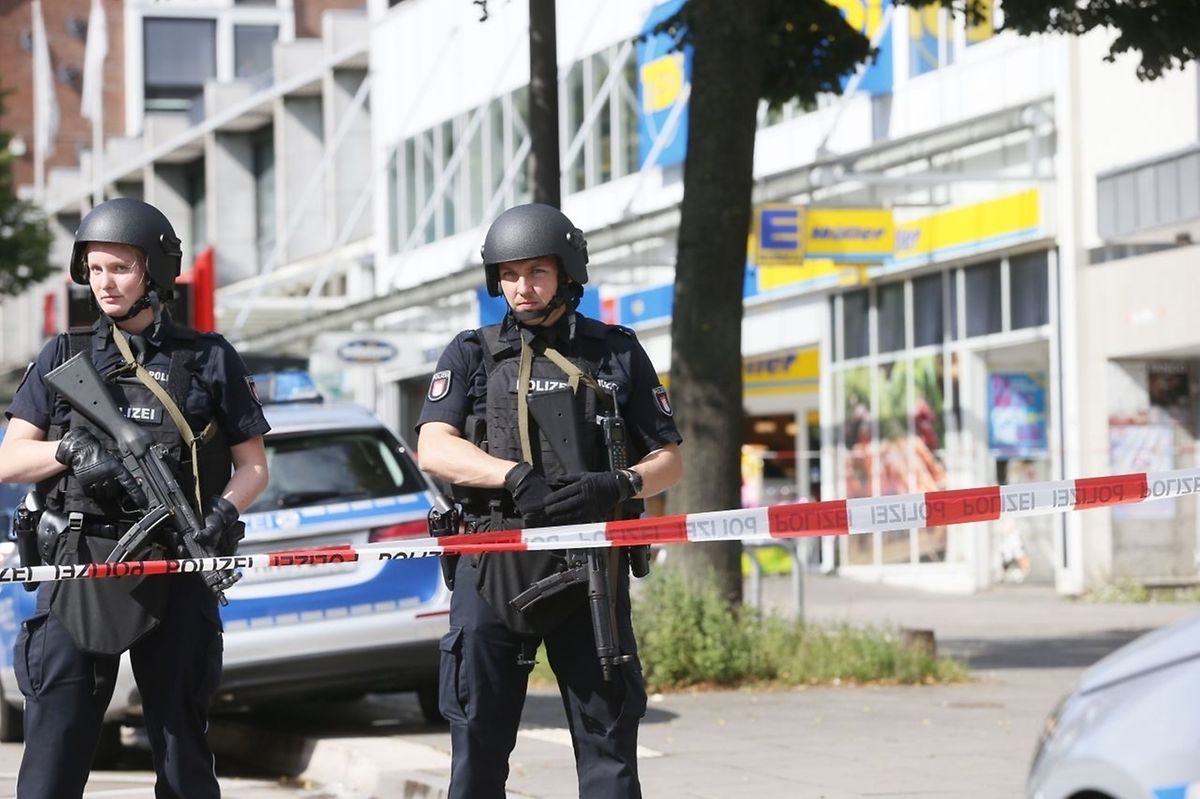 (AFP) A man killed one person and wounded four others in a knife attack at a supermarket in the German city of Hamburg Friday before being detained by police.
"There is no valid information yet on the motive" of the man, who "entered a supermarket and suddenly began attacking customers", said police.
German daily Bild published a picture of the attacker in the back of a police car with a white, blood-soaked bag over his head, and reported that he cried "Allahu Akbar" (God is Greatest) in the supermarket.
This account was not immediately confirmed by police.
Police said the man was a 26-year-old born in the United Arab Emirates, but were unable to immediately confirm his nationality or identify the motive behind the violence.
The suspect fled the supermarket after the attack. But witnesses gave chase and overpowered the man, who was slightly injured.
"It was definitely a sole attacker. The first reports about a possible motive of a robbery have not been confirmed," Hamburg police tweeted.
Police have blocked off the area, in the northeast of the port city, Germany's second largest and host of the G20 summit of world leaders in early July.
Anti-terror police have also been deployed to the scene, according to Bild.