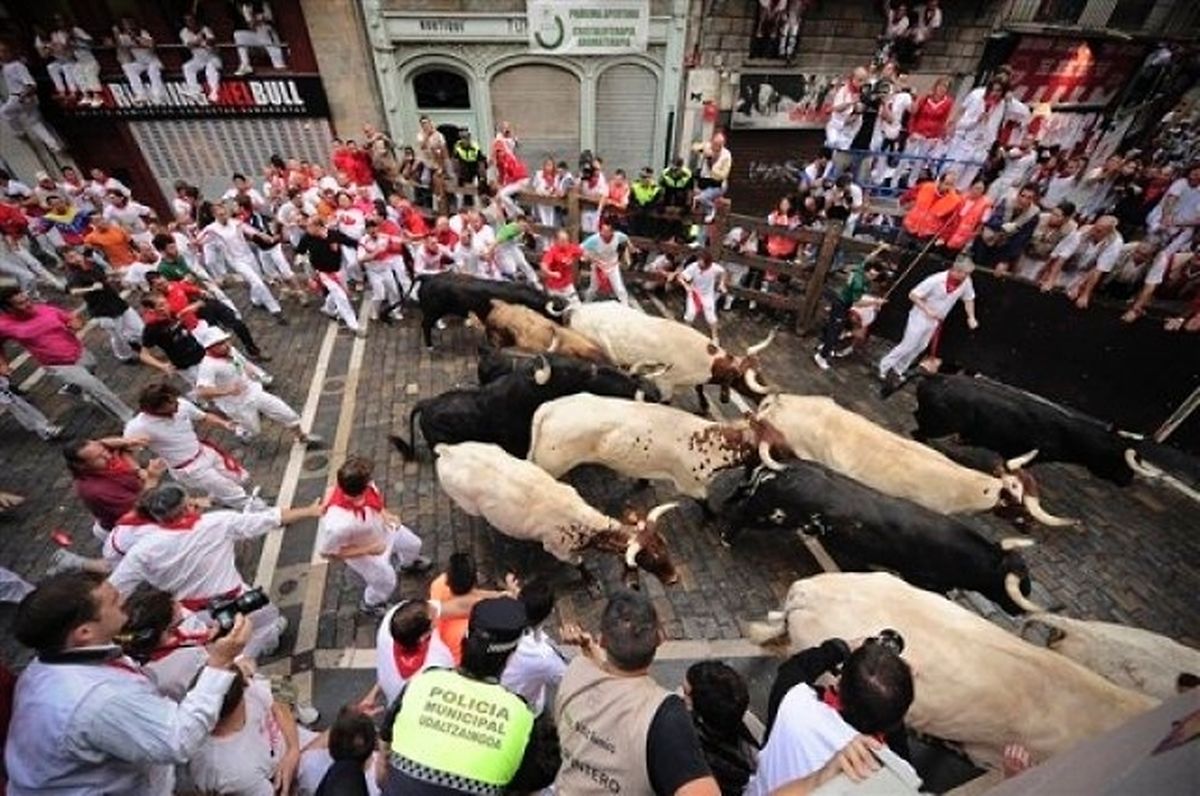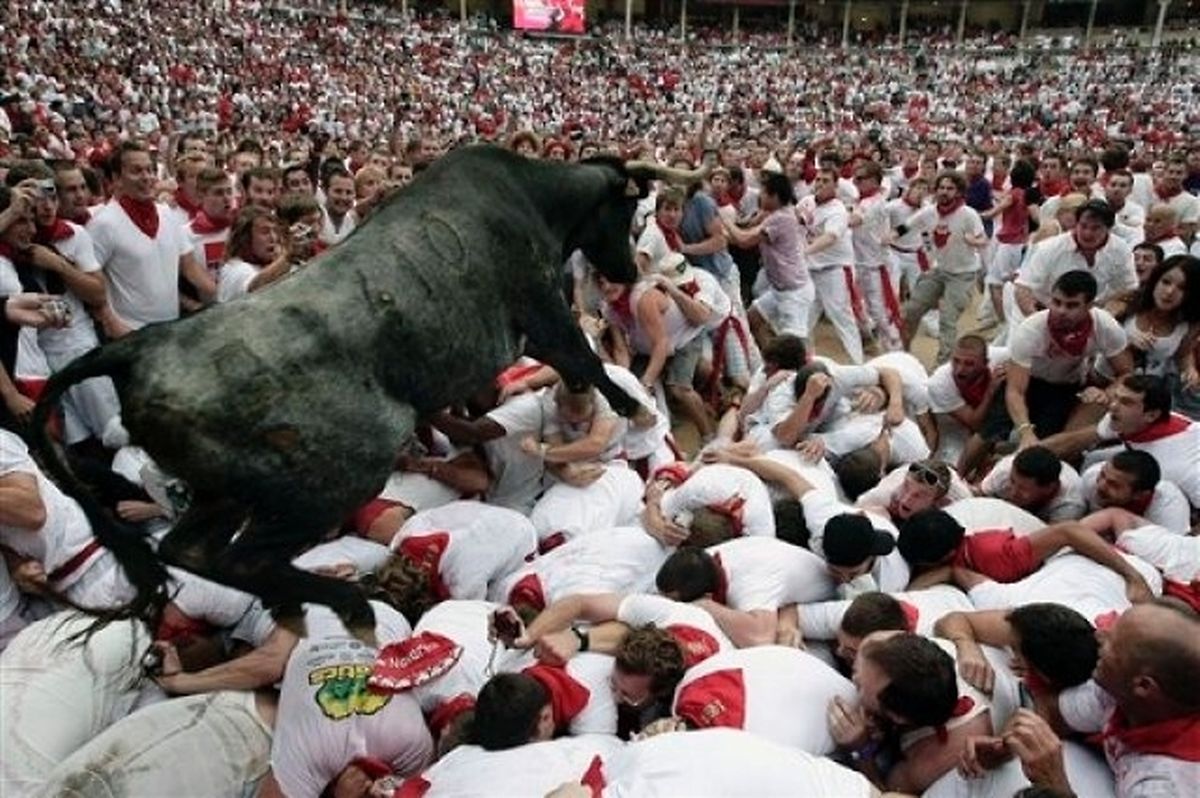 Thrill-seekers high on adrenaline and low on sleep ran alongside huge bulls on the third day at the San Fermin festival in Pamplona on Saturday. Three people were hurt, including a 23-year-old French man who was gored in the leg.
The first weekend run is traditionally one of the most crowded of the eight that take place annually in this northern city to honor its patron saint. It featured the massive fighting bulls of the Dolores Aguirre breeding estate.
Navarra Hospital said the Frenchman from southwestern Mont-de-Marsan was not seriously injured. The statement also said a 30-year-old Spaniard had an ankle injury and a 26-year-old Spaniard had a slight face injury as runners jostled, tripped and fell alongside the bulls on their way to the bullring.
The run which takes place at 8 a.m. sharp was very fast, taking just 2 minutes, 56 seconds to cover the distance from an enclosure on the edge of town where the bulls are stabled overnight, through 928 yards (850 meters) of narrow, cobblestone-covered streets to the downtown bullring.
Dedicated runners and bullfight aficionados have to wake up very early and make their way through festival participants and tourists, many of whom have partied all night, to secure a place in the run.
Two bulls became disoriented once inside the crowded ring at the end of the run and caused a scare as they raced around, scattering runners before arriving at the final corral.
The muscular bulls, weighing some 1,200 pounds (550 kilograms) each, will face almost certain death in the afternoon when they come before matadors in one of Spain's most ancient taurine festivals.
A 25-year-old Australian man who was gored in the right thigh on Friday has undergone surgery to repair damage to the surface of his left femoral artery and vein, and is recovering in hospital, the regional government of the province of Navarre said in a statement.