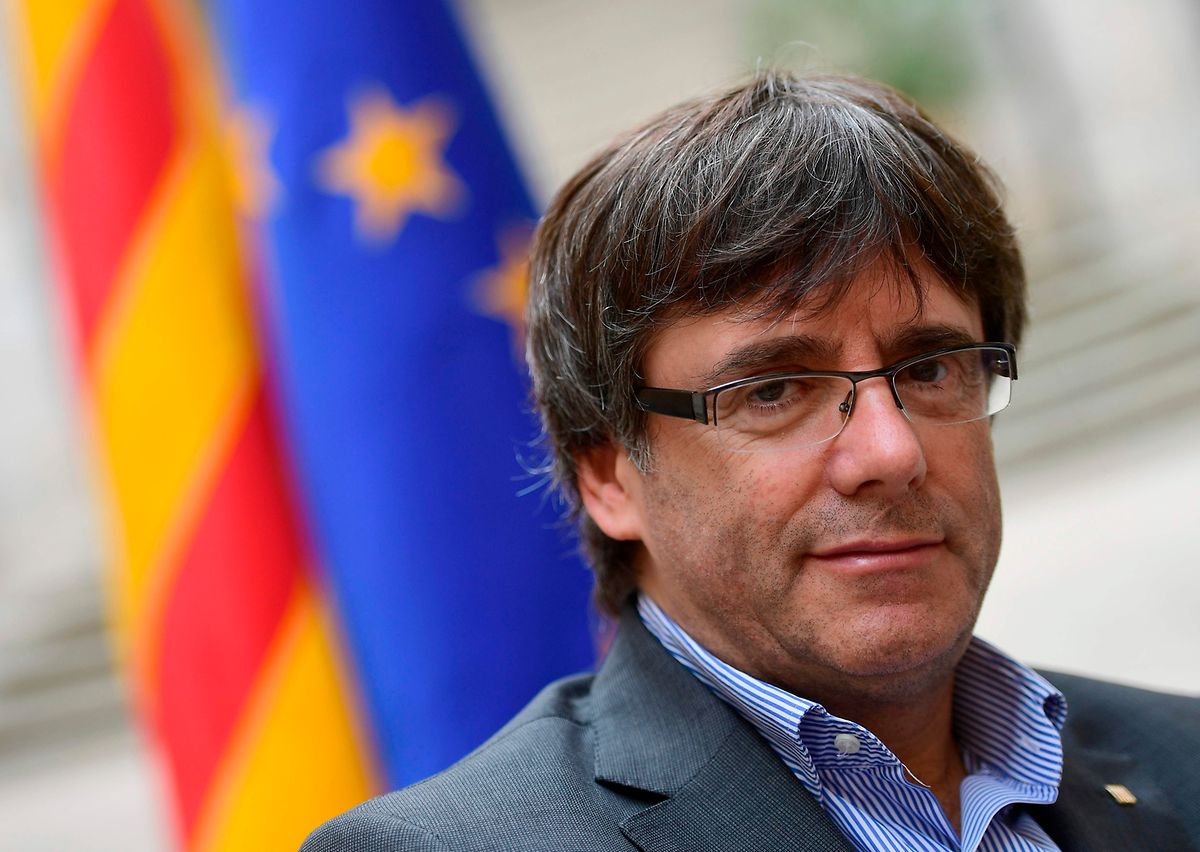 (Bloomberg) Ousted Catalan President Carles Puigdemont was summoned to a Spanish court on suspicion of sedition, forcing the rebel leader to choose between a possible 30-year jail term and life as a leader in exile.
Puigdemont fled to Brussels after Spain seized control of his semi-autonomous government in response to Catalonia's declaration of independence. While members of his team who are also due in court returned to Barcelona airport late Tuesday, Puigdemont wasn't with them.
Earlier in the day, the rebel leader, who had long said he would risk jail for his cause, told reporters in Brussels he wouldn't go back to Spain without "guarantees" of a fair trial. The politicised Spanish courts are bent on revenge, he said, as he depicted himself as a leader in exile.
Puigdemont and his former team are summoned to appear on Thursday and Friday at the National Court, which is investigating them for sedition, rebellion and misuse of funds. The charges carry jail terms of up to 30 years, and the court demanded €6.2 million as a surety for the group. If they don't pay, their assets will be frozen.
EU bid
Puigdemont said he chose Brussels as his destination as he wanted to press the European Union to get involved in the conflict. But his efforts were rebuffed as the bloc reiterated his stance that the matter was an internal one for Spain.
Back in Barcelona, splits in the pro-independence camp were becoming clear as more moderate voices grew louder. A regional election called for December 21 will decide on the makeup of the next Catalan parliament, and also the road ahead for the region that is Spain's economic powerhouse. More than 1,000 companies left Catalonia during the standoff and most will take their time to consider moving back.
While Prime Minister Mariano Rajoy's success in taming the rebellion has bolstered his standing, Catalonia remains deeply divided.
A poll showed on Tuesday 40% back independence, up from 35% in June. While that's below the peak of 49% seen in 2013, another survey on Monday showed 76% of Catalans want to be able to take part in an official referendum. The makeshift ballot on October 1 was not only illegal but lacked proper controls and was boycotted by many.
Exile talk
The sudden departure of the leader who came to power on a pledge to deliver independence caught supporters by surprise -- and disappointed those who were preparing a resistance. Within three days of Catalonia declaring an independent republic, Madrid had taken control of the entire Catalan administration, including the police, as all protest melted away.
Speaking to reporters in Brussels -- and appealing to his grassroots supporters -- Puigdemont said Spain had planned to unleash a wave of aggression against Catalans and he had decided against resisting orders in the interests of keeping citizens safe. Using the rhetoric of exiled leaders, he said the Spanish government was planning a "highly aggressive and unprecedented offensive against the Catalan people."
"The republic cannot be built on violence," he told reporters in Brussels. "If the price of this attitude is slowing down the creation of the republic, we have to consider that this is a reasonable price in 21st century Europe."
His rhetoric on Tuesday had echoes of the history of Catalans' long struggle for autonomy: Josep Tarradellas, a hero in Catalonia who set up the first regional government after the death of Francisco Franco, was in exile for decades during Franco's rule. And the most famous government in exile in Spain was the leftist republican government that was deposed by Franco's coup.