Ryanair hit for 9 million euros by French court
Ryanair hit for 9 million euros by French court
Irish airline Ryanair was Wednesday ordered to pay nearly nine million euros in damages and interest after being found guilty of breaching French labour law.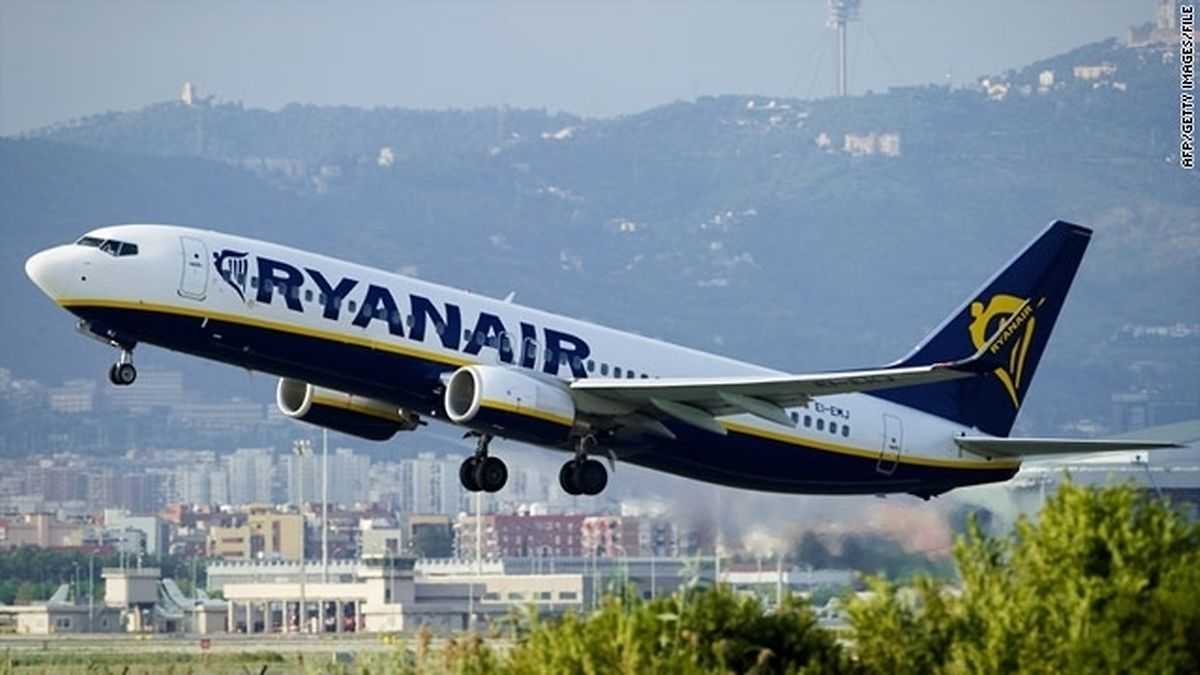 (AFP) Irish airline Ryanair was Wednesday ordered to pay nearly nine million euros in damages and interest after being found guilty of breaching French labour law.
A court in southern France, which also fined the company 200,000 euros, awarded the damages after ruling that Ryanair had illegally given locally based staff Irish contracts in order to save money on payroll and other taxes.
The company was also charged with preventing workplace councils from functioning and hampering employees' access to unions.
Ryanair said in a statement that it would appeal the ruling, insisting it had acted "in full compliance with Irish and EU regulations."
If upheld on appeal, the damages will have to be paid to France's social security system, the state pension funds and unions representing airline workers, all of whom were plaintiffs in the action against Ryanair.
The company could have faced even heavier penalties but the judge rejected a prosecution request for an additional fine equivalent to the value of the four Boeing 737s that the airline had flown out of Marseille between 2007-11.
The case centres around a facility operated by the company at Marignane, near the southern French cities of Marseille and Aix-en-Provence.
Ryanair based four planes and 127 employees at the site without applying French labour law or filling out tax declarations in the country.
Ryanair had argued that it did not have a permanent base in the area and that it was therefore entitled to keep its workforce on Irish contracts, in line with its interpretation of EU rules on mobile workers.
Prosecutors said this claim was not credible since the airline had established offices at the airport and its staff were living locally.
The case echoes a similar ruling for easyJet, which in 2010 was ordered to pay more than 1.4 million euros in damages to unions representing crew for hiring 170 employees under British contracts at a Paris airport.
In its statement, Ryanair said the ruling, based on a 2006 government decree, went against European Union rules.
"Ryanair believes there is a clear contradiction between current EU employment regulations... and the 2006 French decree, which seeks to require airline crews operating in Ireland to pay social taxes and pension contributions in France, despite the fact that they have already paid them in Ireland," it said.
"Ryanair intends to pursue this appeal all the way to the European Courts," it said, adding that if it is forced to make the payments to French authorities then "the vast majority of these contributions will be reclaimable from the Irish government.
It has accused French authorities of pursuing budget airlines in a bid to protect flagship carrier Air France, which is partially owned by the state, from competition.
In a separate statement, Ryanair said Wednesday that annual passenger numbers had risen by two percent to 80.4 million in the year to the end of September, despite issuing a profit warning last month.
The airline had warned that annual net profits would come in at the lower end of forecasts, adding it would cut winter capacity due to intense competition and falling fares in Europe.