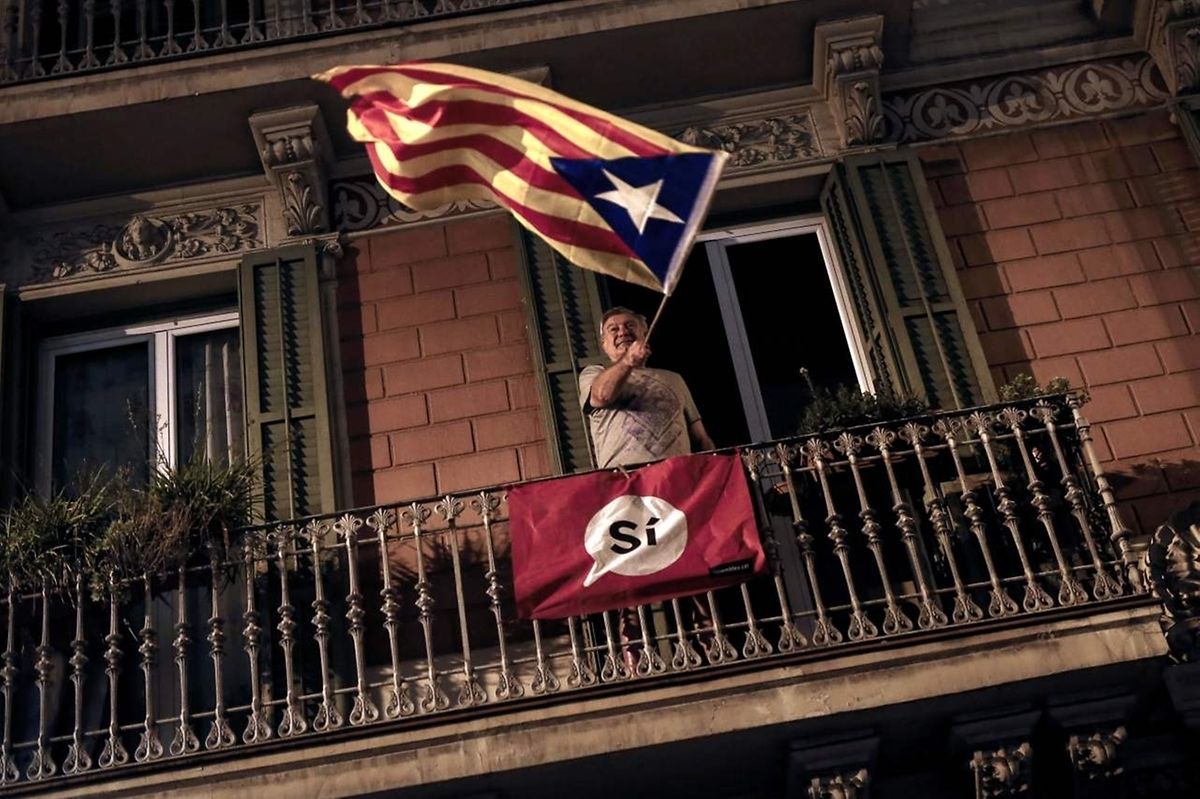 (Bloomberg) Spain's benchmark bonds fell to the lowest in almost three months after Catalan separatist leaders signalled they may be moving toward a unilateral declaration of independence.
The nation's 10-year bonds snapped a two-day rally as regional leaders suggested the declaration may come as early as this week following unrest during Sunday's referendum. Spanish stocks slid and the euro declined as well, with more than 85% of those who voted backing independence -- defying the central government, which deemed the ballot illegal.
The increase in yields may also be linked to S&P Global Ratings' decision late on Friday to affirm Spain's rating as some investors had positioned for an upgrade. There had been some buying in the market in recent weeks in the run-up to the S&P decision, according to a trader who asked not to be identified as the person isn't authorised to speak publicly.
"The sell-off makes sense, for today at least, given the headlines over the weekend and therefore perceptions of increased domestic political risk and uncertainty," said John Davies, a strategist at Standard Chartered in London. "I suspect that the market will need to see continued news flow suggesting deteriorating political stability in Spain in order for government bonds to suffer sustained selling pressure."
The yield on Spain's 10-year bonds rose seven basis points to 1.67% as of 9.11 am in Barcelona, having touched 1.7% earlier, the highest since July 13. The extra premium that investors demand to hold Spanish 10-year government bonds over similar-maturity German bunds, the euro-region's benchmark sovereign securities, widened five basis points to 119 basis points. The euro weakened 0.6% to $1.1738, while Spain's IBEX 35 fell 0.9%.
Political Unrest
Political concerns surrounding Catalonia may dim the allure of the nation's assets in the short term. The yield on Spain's 10-year bonds has slid from levels above 5% seen in 2010 following the economy's recovery.
While S&P affirmed Spain's BBB+/A-2 ratings and left its positive outlook unchanged, it warned that tensions between the central government and Catalonia's regional government could, if unchecked, start to weigh on business confidence, investment and weaken growth prospects.
Investors were pricing in little political risk before the referendum, banking on the fact that its illegal nature would mean that independence would still be a distant prospect despite a potential yes vote. Now the future has been muddled, according to Toronto-Dominion Bank strategist Richard Kelly.
"Until there is more clarity, or at least more priced into the bonds that suggests we may have gone too far, you would expect some continued aversion in the market," he said. "That could last a day, a week, or a month. It just isn't clear again what the next step is in the process."