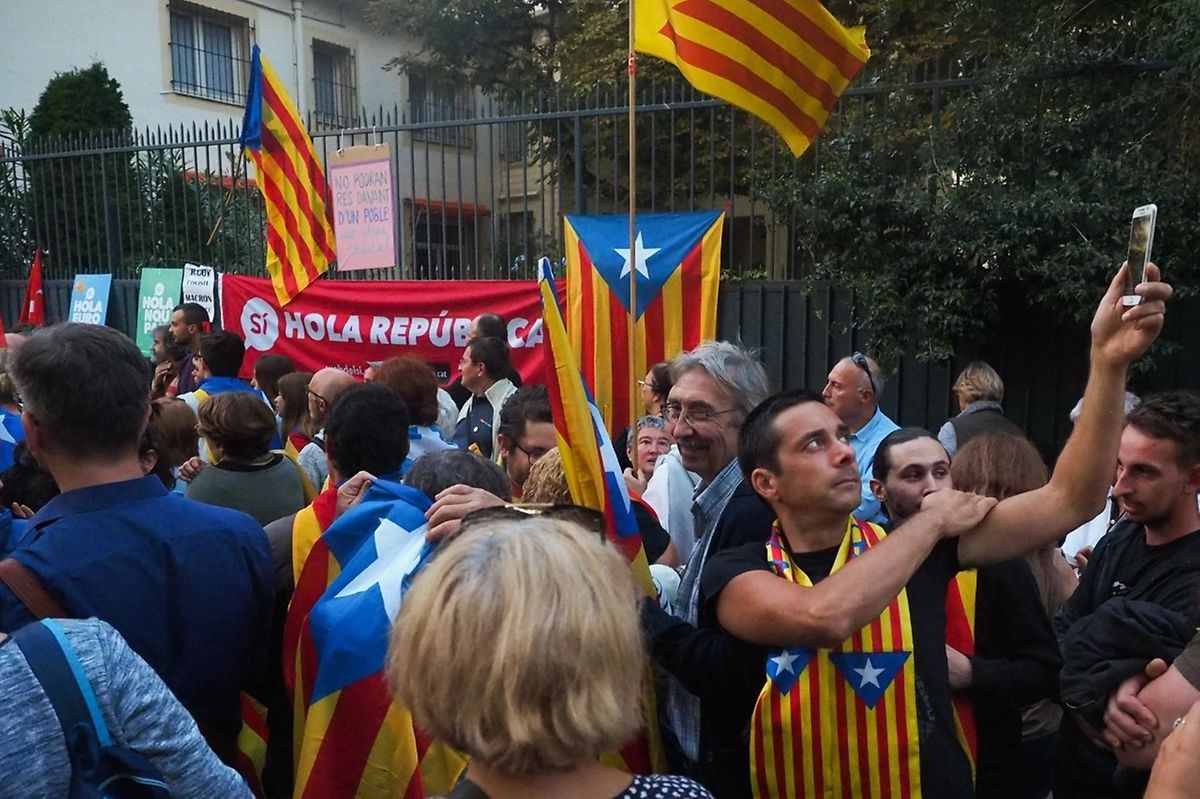 (Bloomberg) In Madrid, Barcelona, Bilboa and beyond, the question is the same: Now what?
Sunday's vote for independence in Catalonia, one of Spain's most populous and prosperous regions, has thrust the country into its gravest political crisis since the days of the dictator Francisco Franco.
Few see an easy way out. The results of the referendum give Prime Minister Mariano Rajoy stark choices -- try to deal a blow to the independence movement by suspending Catalonia's semi-autonomous status, or meet the secessionists halfway and start talks with Catalan President Carles Puigdemont.
Puigdemont said the vote, rejected by the central government as illegal, justifies a unilateral declaration of independence. That could come by the end of the week, if the regional parliament agrees. The European Union refused to recognise the rebel region's bid, but Spanish bonds and stocks fell on Monday as the risks of a breakaway rose.
The clash puts Rajoy in a tight corner. Head of a minority government that relies on support from regional parties to rule, he has pledged to protect Spain's territorial integrity. His main ally in parliament, Ciudadanos party leader Albert Rivera, called on the prime minister to invoke a never-before-used article of the 1978 constitution and pull Catalonia's special regional standing, which gives it certain administrative powers.
"It's the moment to act with calm but with firmness," said Rivera, who is Catalan, after meeting with Rajoy on Monday. Rivera said an independence declaration may be 72 hours away and suggested invoking Article 155 would cut off any attempt to make such a move.
But Pedro Sanchez, head of the main Socialist opposition party, said after his own meeting with Rajoy that the central government should hold talks with the secessionists. While Sanchez made no mention of Article 155 in the statement he issued, socialists in Catalonia said the party wouldn't support the prime minister taking that step.
That means Rajoy will have little political cover if he opts to suspend Catalan self-government -- the most powerful card he has left. The crisis has already caused him problems: Last week, he had to withdraw plans to present his 2018 budget after allies in the Basque PNV party withheld their support as they criticised his position on Catalonia.
Rajoy's continued hardline stance may play well in conservative Spain, said Antonio Barroso, a political-risk analyst at Teneo Intelligence in London.
"In the short term, this doesn't necessarily harm Rajoy," Barroso said. The risk, though, is that "in the longer term, the divisions in Spain become more entrenched."
The EU has refused to heed Catalan pleas for recognition, contending that the matter is a domestic one for Spain and that an independent Catalonia would be outside the bloc. The dispute will have "to be dealt with in line with the constitutional order of Spain," European Commission spokesman Margaritis Schinas told reporters in Brussels on Monday.
Sunday's vote was marred by violence after the central government sent in thousands of police officer to disrupt the referendum. The clashes left hundreds of people injured, according to the regional government.
Justice Minister Rafael Catala, in an interview with broadcaster TVE, praised security forces for their "measured" response and said Spain will use all the tools at its disposal to enforce the rule of law.
Two million Catalans backed independence out of 2.3 million votes cast, with just over 5 million people eligible to vote. Before the government crackdown began, separatist leaders said they would be comfortable declaring independence with about 1.8 million votes.
Puigdemont's time frame could see him announce the formation of a Catalan republic on October 6 -- exactly 83 years since his predecessor as regional president, Lluis Companys, also tried to declare independence. Companys was executed by Franco.