US economy should withstand Harvey's pummeling of Texas coast
US economy should withstand Harvey's pummeling of Texas coast
Harvey has been downgraded from hurricane status, but it's drawing forecasts for unprecedented flooding across the heart of an oil-producing region and in Houston, the fourth-largest US city.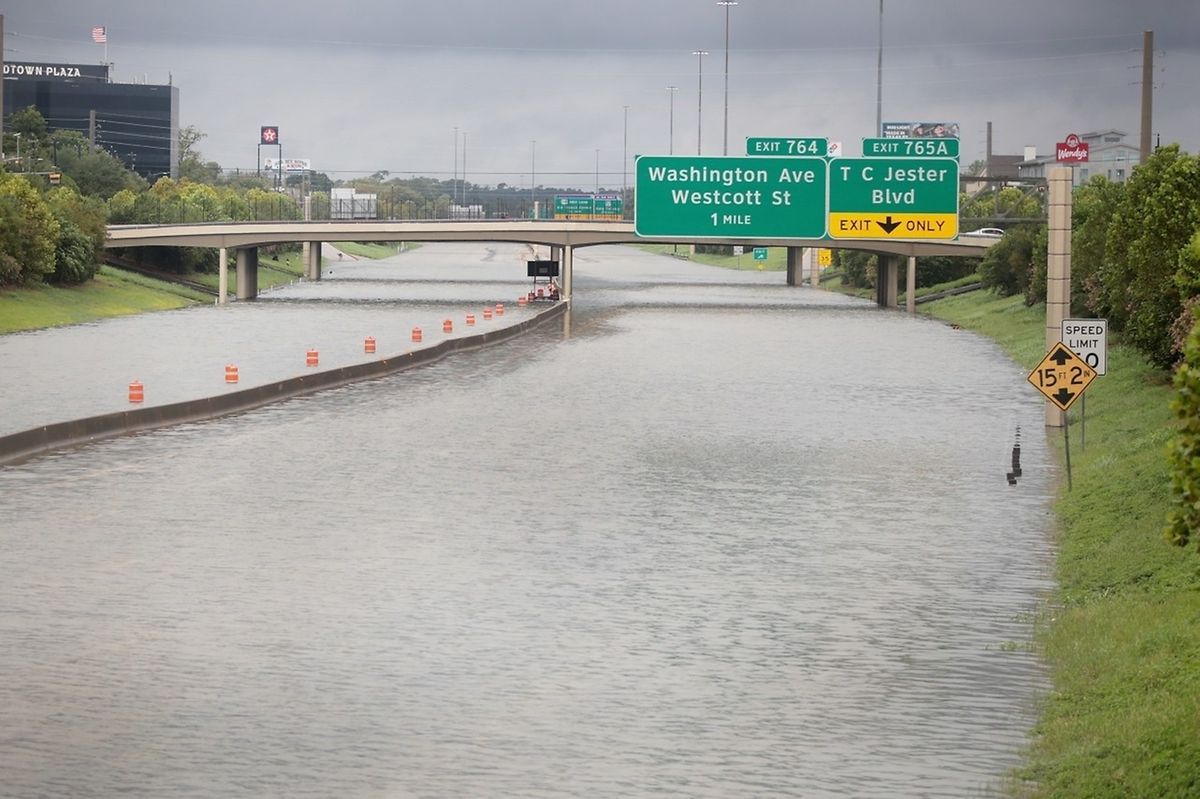 (Bloomberg) -- Tropical Storm Harvey will come with major economic consequences for an area critical to U.S. energy production that will be painful, costly and lasting, but the damage is unlikely to reverberate across the country, economists said.
Harvey has been downgraded from hurricane status, but it's drawing forecasts for unprecedented flooding across the heart of an oil-producing region and in Houston, the fourth-largest US city.
The disaster that's still unfolding across the Gulf Coast of Texas will be crushing for the region's economy, destroying property, possibly pushing up joblessness and driving down wages, just as New Orleans experienced after Hurricane Katrina in 2005. Because such catastrophes are regionally contained and even help growth by spurring rebuilding, they come with difficult-to-predict wider effects for a country with a $19 trillion (€16.2 trillion) economy.
"If past is prologue, I would be very comfortable at this point saying that the devastation is significant, but it is localized," said Mark Olson, a former Federal Reserve governor who in 2005 dissented against an interest-rate hike because he wanted to see if Katrina's damage dragged down the national economy. "I don't think there will be a significant dislocation or disruption beyond the state of Texas."
Harvey is bringing to a standstill an important part of the state's $1.7 trillion economy, which has been one of the fastest growing in the US during the past year. While hard-hit Corpus Christi and Victoria account for just 2% of the state's output, Houston counts for 31%, according to analysis by IHS Markit regional economist Karl Kuykendall.
No. 2 Economy
That's a significant share of activity in a state that has the second-largest economy in the nation after California and accounts for about 9% of US gross domestic product.
Tropical storms and hurricanes have a history of leaving economic chaos in their wake. Katrina, which flooded 80% of New Orleans and caused estimated damages in excess of $200 billion, also cost the city 95,000 jobs during the first 10 months after the hurricane, based on a Bureau of Labor Statistics analysis from 2007. The loss in wages during the 10 months following Katrina was approximately $2.9 billion.
Katrina was severe enough that its effects reverberated through the national economy, though that effect was limited. Fed staff at the September 2005 monetary-policy meeting said Katrina shaved 0.3% off August industrial production, and lowered their economic projection for the rest of the year.
Olson's dissent at that meeting of the Federal Open Market Committee was highly unusual -- governors rarely vote against the chairman, and not one has since -- and he says that looking back, it was probably overly cautious.
"There was a considerable economic disruption, but it was very localized," he said.
It's also unlikely that Fed action will be curtailed by Harvey because, unlike in 2005, policy makers aren't on the brink of a rate hike. US central bankers have set out a clear path to announce a balance-sheet unwinding next month, but investors don't expect them to raise rates until December at earliest. Even if the storm's fallout is severe, it's unlikely to persist that long.
Fed's Outlook
"If they were thinking about a rate hike in September, maybe there would be some implications," Megan Greene, chief economist at Manulife Asset Management in Boston said.
It's too early to tell whether Harvey's damage will be as extreme as New Orleans's 2005 experience. That said, the fallout is already expected to be significant. The Federal Emergency Management Agency is prepared to be in the Houston area "for years," Administrator Brock Long said on CNN Sunday.
Preparedness and the response to the storm could also affect how much it reverberates through the local and national economy. Oil companies were prepared for the storm and will be able to restart production once flooding recedes, Governor Greg Abbott said on Fox News Sunday, saying that the storm will cause a "one- or two-week downturn period for them."
(€1=$1.17)