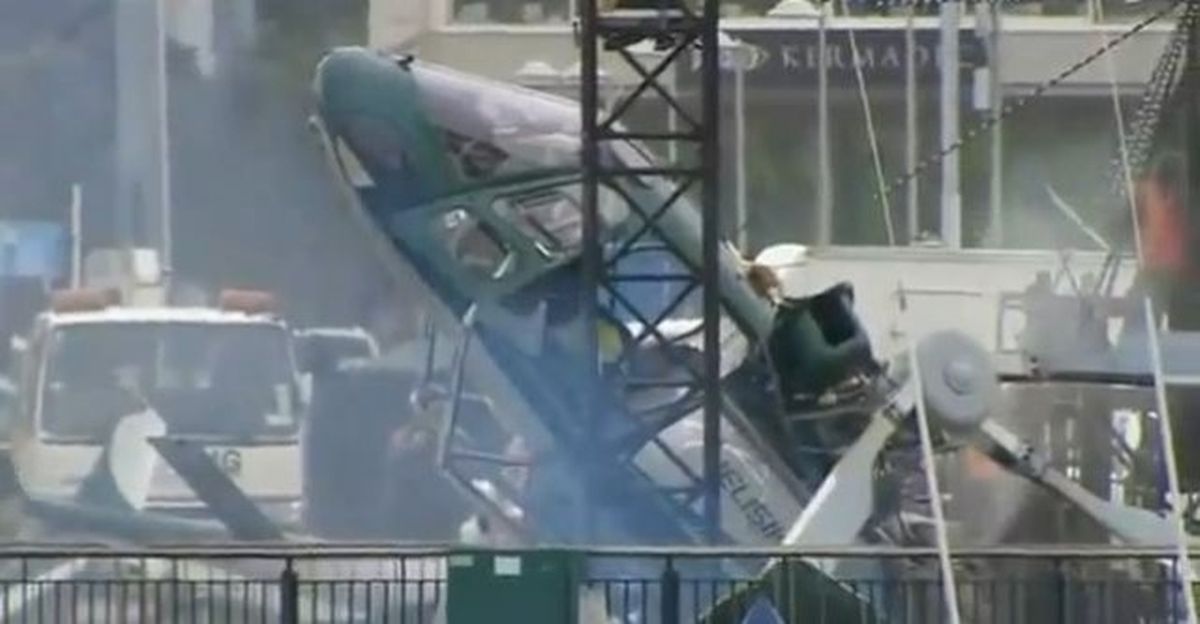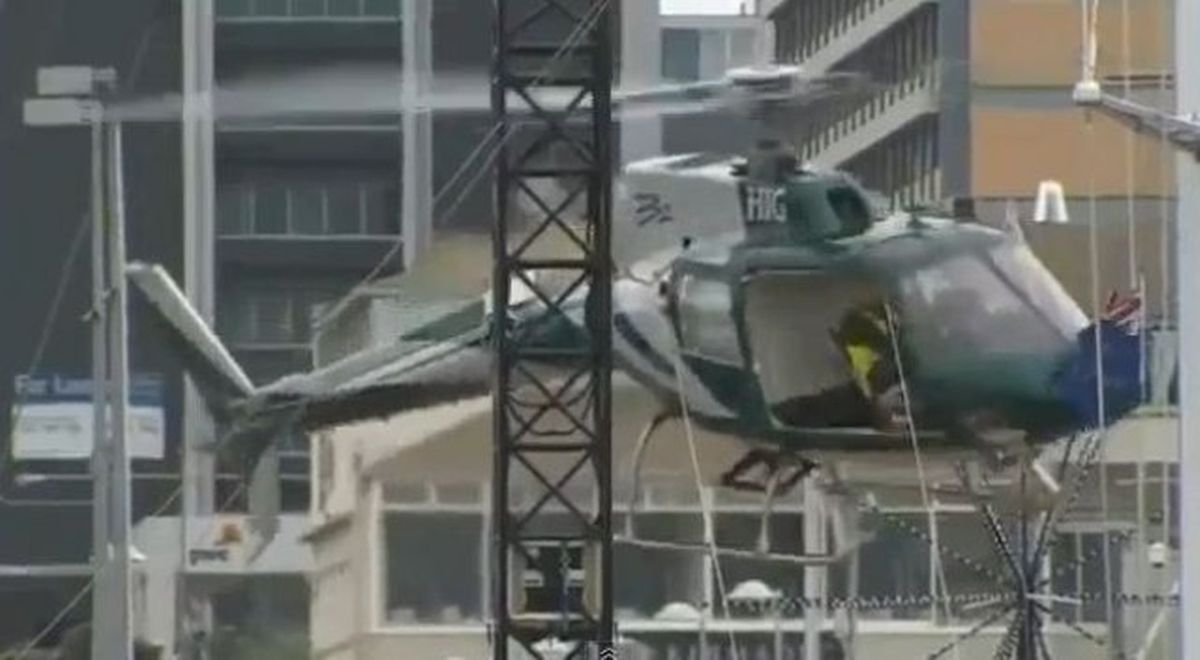 (ADW) Greg Gribble a helicopter pilot in New Zealand was supposed to be helping with the erection of a giant Christmas tree in Auckland on Tuesday.
However during the approach to the site, the copter's blades became caught in cables spectacularly causing it to crash and flinging the pilot from the front-side door of the aircraft only to re-enter it again through the back-side door.
The whole crash was caught live on camera, during a web stream being broadcast by national television channel TVNZ.
Miraculously the pilot, although suffering from shock from the incident, escaped unharmed and is seen walking away from the helicopter wreckage, having narrowly missed the aircraft's spinning blades. Workers on the ground also escaped unharmed.