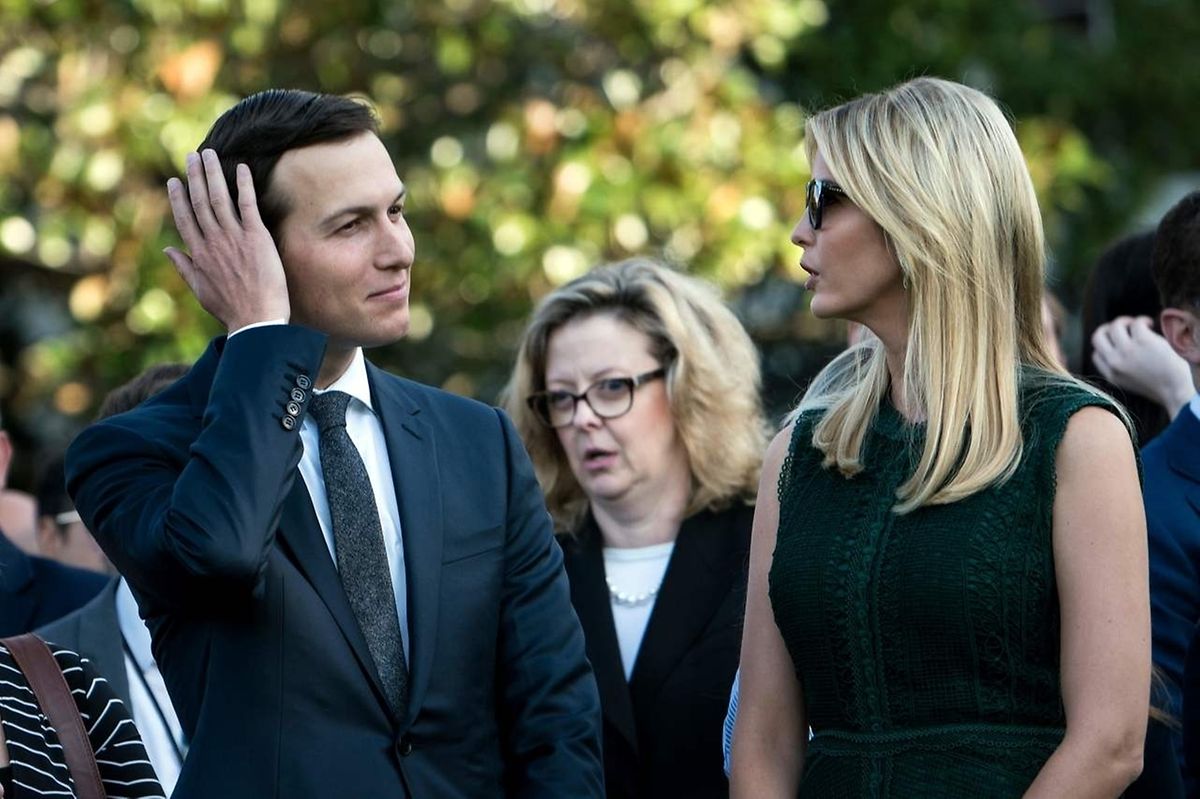 (Bloomberg) The White House has begun an internal review of its staff's use of private email for government business, a person familiar with the inquiry said, as Congress scrutinises an issue that echoes one of President Donald Trump's key attacks on his opponent in last year's election.
The review is intended to ensure that any information in private emails responsive to congressional probes of Russia's interference in the election is turned over to appropriate committees, the person said, adding that it should not be considered a formal investigation. The White House also seeks to make sure the emails are preserved in accordance with federal law, the person said.
Politico reported earlier Thursday that private email accounts used by the president's daughter Ivanka Trump and her husband Jared Kushner, both top-level advisers, are of particular interest. The person familiar with the matter said that emails Kushner had sent from a private account had already been reviewed, and there was no relevant material that needed to be turned over to congressional investigators.
Trump made his opponent Hillary Clinton's use of a private email server and handling of classified information as Secretary of State a cornerstone of his attacks on her during the 2016 presidential campaign. He's suggested she should be prosecuted and often solicited "lock her up" chants from his supporters during political rallies. Under the Presidential Records Act, White House correspondence including email is required to be archived.
The New York Times reported Monday that at least six senior officials, including former Chief of Staff Reince Priebus and former chief White House strategist Steve Bannon, also occasionally used private email accounts, sometimes on commercially available services such as Gmail.
The chairman of the House Oversight Committee, Republican Trey Gowdy of South Carolina, and the senior Democrat on the panel, Elijah Cummings of Maryland, this week sent a letter to the Trump White House and 24 federal agencies asking for names of any "non-career officials" who have used private email accounts or set up alias accounts to conduct government business. They also demanded details on any use of text messaging and encryption software.
Email exchanges
Kushner used his private account to send fewer than 100 emails to other White House aides between January and August, Kushner's lawyer, Abbe Lowell, said in an earlier statement. Most of the email exchanges were related to news articles and "political commentary," Lowell said.
The correspondence "most often occurred when someone initiated the exchange by sending an email to his personal, rather than his White House, address," Lowell said. "All non-personal emails were forwarded to his official address and all have been preserved in any event."
Ivanka Trump also used a personal email account to conduct White House business, according to emails released by the advocacy group American Oversight.
In one exchange, she wrote to Small Business Administration head Linda McMahon using the name Ivanka Kushner from a .com email address regarding women's entrepreneurship, copying a White House aide who she said was serving as her chief of staff. The group said it obtained the emails in June through a Freedom of Information Act request.
The email exchange with McMahon was before Ivanka Trump had joined the White House staff, according to a statement from the administration. One reason she chose to become a federal employee in March, according to the statement, was "to ensure that she would have access to government-issued communications devices and receive an official email account to protect government records."
Because the email was to McMahon's government account, all communication will be preserved and available under the Federal Records Act, the White House said in its statement.
White House press secretary Sarah Huckabee Sanders told reporters at her daily briefing Monday that White House officials' use of private email is "very limited." She said White House lawyers have regularly instructed all White House staff to use their government email for official business.