Wort's on – Weekend events
Wort's on – Weekend events
Luxembourg's museums are open for free this weekend, the Flamenco Festival comes to an end, communes across the country host the "Nuit du Sport" and Dudelange hosts and international jazz festival.
PERFORMING ARTS
May 15 & 16: Gala des Étoiles, Grand Théatre, 8pm
Ballerina Svetlana Zakharova will lead the stellar line-up for this ballet medley that also includes musicians from the Vienna opera. Limited tickets were still available at the time of publication. For more information visit theatres.lu
May 16: International Comedy Club, Le Coral, doors open 7pm
The International Comedy Club returns on Saturday with a line-up of five comedians from Canada, Ireland, the US and Germany. Read more about the line-up here. Tickets are available at the door at Le Coral in Rue de Strasbourg. The show starts at 8pm.
ends May 16: Flamenco Festival, Kulturfabrik Esch/Alzette
The Flamenco Festival in Esch/Alzette comes to a close this weekend with a final round of music, song and of course dance performances. For the programme and to buy tickets visit kulturfabrik.lu
CINEMA
May 15 – 17: Cinémathèque
Start your weekend with a selection of short films from the early days of cinema on Friday at 8.30pm, followed on Saturday by The Bridges of Madison County with Meryl Streep and Clint Eastwood at 7pm. On Sunday at 5pm Al Pacino start in cop thriller Serpico, with the English-language programme coming to a close at 8.30pm with 1953 romcom The Moon is Blue. For the full line-up visit vdl.lu
MUSIC
May 15: Rock Against Exclusion, Rockhal, doors open 7pm
Help raise money for charity at this concert hosted by the "Fondation Follereau" in aid of children in Africa. Isaac Roosevelt and Fréro Delavega will take to the stage. Read more on rockhal.lu
May 15 – 17: Like a Jazz Machine, Opderschmelz
Jazz fans should not miss out on the international Like a Jazz Machine festival, with 17 acts from around the world coming to the Dudelange venue to perform. Day tickets are available, as well as a festival pass. Read more here.
May 17: Katrin Scherer's Momentum, Neimënster, 11.30am
More jazz is to be had at Neimënster's jazz brunch with Cologne saxophone player Katrin Scherer and Benjamin Schaefer on the keyboard and Christian Thomé on the drums and glockenspiel. The concert itself is free but advance reservations should be made for the brunch. Read more here.
EXHIBITIONS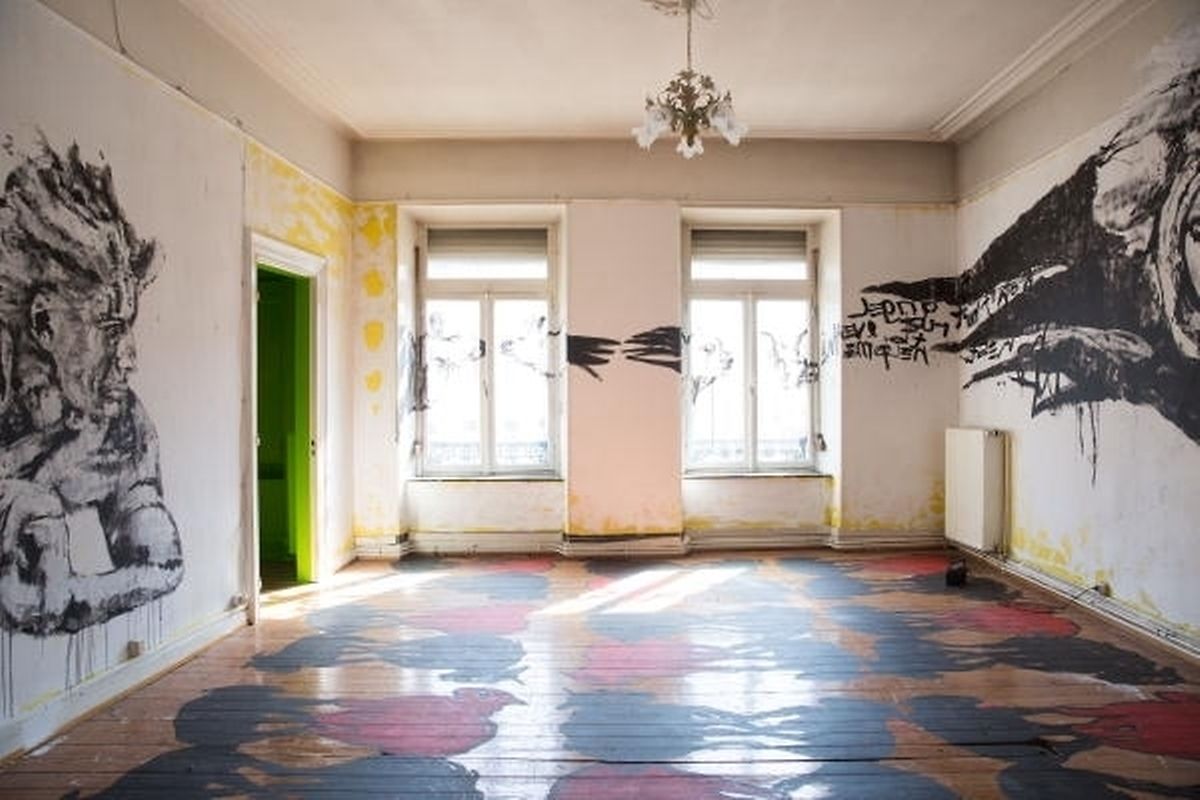 from May 15: Quartier3, Esch/Alzette – Place Norbert Metz
A group of artists have transformed at 114-year-old house facing demolition in Esch/Alzette into a walk-in work of art. The house opens on Friday evening at 6pm and is open Saturday and Sunday, as well as the following two weekends. Read more about the project here or visit the Facebook page.
May 15: Exhibition on Screen – Vincent Van Gogh, CNA, 7pm
If you missed the screening of this detailed look at Vincent Van Gogh's artworks at Ciné Utopia last week, you get a second chance at the CNA in Dudelange on Friday at 7pm. For details click here.
May 16 & 17: Invitation aux Musées
Across Luxembourg, museums will be open for free this weekend with special guided tours and events hosted at a number of destinations. For a full programme of events click here.
OTHER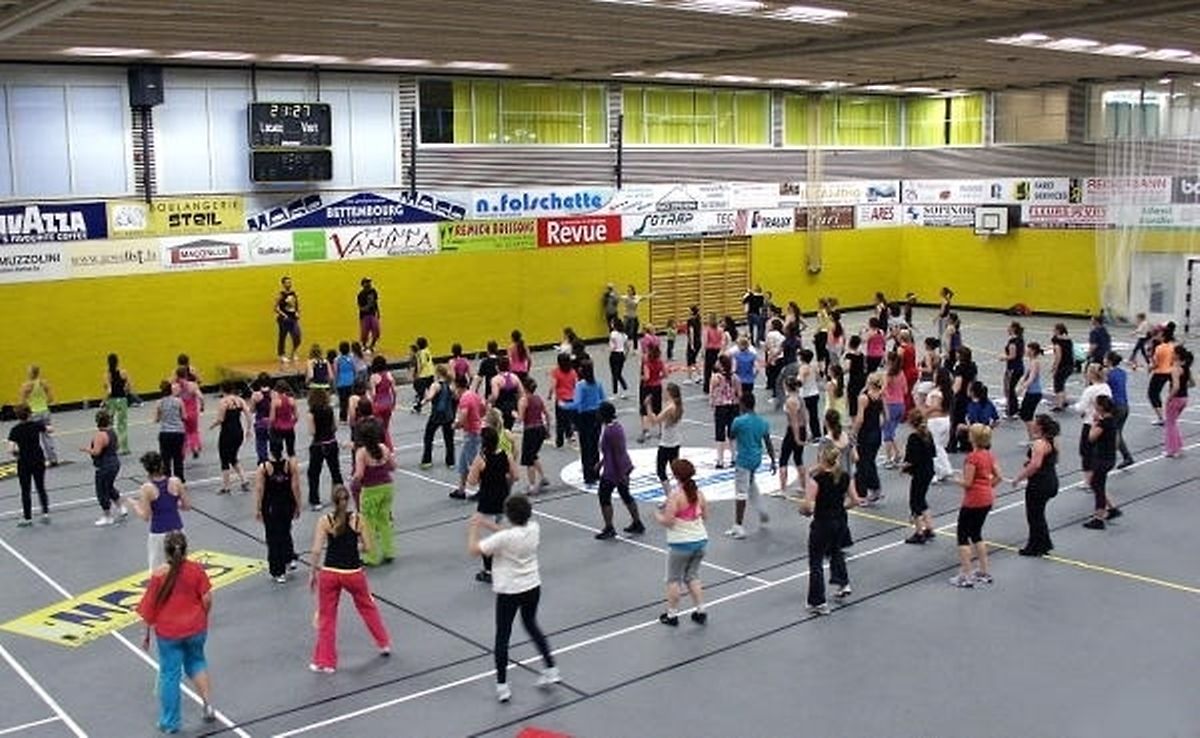 May 16: Luxembourg roses at the market, Place Guillaume II, 8am – 1pm
The Luxembourg roses heritage asbl will host a stand selling Luxembourg roses at this week's Saturday market in Place Guillaume II. Rose bushes cultivates as far back as the mid 1850s will be on sale.
May 16: Nuit du Sport, 3pm – 1am
Communes across Luxembourg are taking part in this year's edition of the Nuit du Sport, offering sports activities throughout the afternoon and well into the night. Over 250 events in total will be hosted in 21 communes taking part. For the full line-up visit nuitdusport.lu
May 17: International AIDS Candlelight Memorial Day, Glacis, 10am
Organised every year on the third Sunday of Many, International AIDS Candlelight Memorial Day aims to raise awareness about HIV/AIDS but also show solidarity with people infected with the virus. Part of a 72-hour volunteering marathon, the Luxembourg event will also give visitors the chance to go for a trike ride to raise money for charity.
May 17: De Poufank – open day, Schoenfels/Keispelt, from 11am
If you've been wanting to get closer to nature, you can visit Luxembourg's De Poufank naturist club this Sunday at their open day. Read a message from the club here.