Wort's on - Weekend events
Wort's on - Weekend events
There's a lot going on this weekend - catch the world's first documentary and a concert by Inuit throat-singers, visit Luxembourg's oldest Christmas market or go to one of the many concerts this weekend has on offer.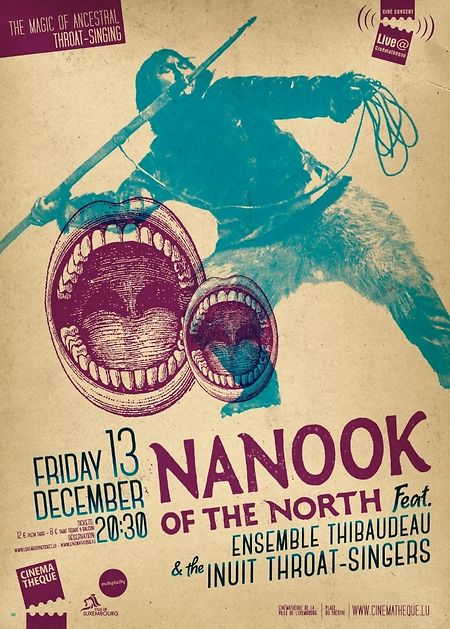 PERFORMING ARTS
December 14: Falstaff, Utopolis & Ciné Utopia, 7pm
See Giuseppe Verdi opera Falstaff at Utopolis Belval and Kircherberg, as well as Ciné Utopia live from the New York MET. The opera places Shakespeare's infamous glutton in the mid-20th Century English countryside. For more information visit utopolis.lu
CINEMA
December 13: Friday Night at the Movies, Mudam, 6.30pm
During the cold winter days Mudam invites you to finish the week with a film and aperitif. A series of artistic films from the museum's collection will be scheduled with each show followed by a drink at the Mudam Café.
December 13: Nanook of the North & the Inuit Throat-Singers, Cinémathèque, 8.30pm
Widely considered as the world's first documentary, Nanook of the North chronicles Inuit life in the Canadian Arctic. There will be live music to accompany the silent film, which will be followed by a concert of the Inuit Throat-Singers in what promises to be unique and special evening at the Cinémathèque.
December 14 & 15: Cinémathèque
The weekend at the Cinémathèque continues on Saturday with a triple bill of sequels presented by the Filmreakter starting 8pm. On the menu are The Texas Chainsaw Massacre 2, Psycho 2 and Exorcist 2, as well as food and drink. Sunday will be more peaceful with a screening of Christmas classic It's a Wonderful Life at 5pm. For the full weekend programme visit cinémathèque.lu
MUSIC
December 14: The Fratellis, Den Atelier, doors open at 8pm
The Fratellis are back with their new album We Need Medicine, preceded by the new single Seven Nights Seven Days. The band re-formed for a sold out UK-tour earlier this year and performed to a huge crowd at this year's T in the Park Festival. Their first two albums charted with over one million sales and received much critical acclaim, with the band winning the Best British Breakthrough Act at the BRIT Awards. Tickets can be purchased on atelier.lu
December 14: Music for the Philippines, Nospelt Cultural Center, 5pm
Young Caritas has spontaneously organised this event to raise money for the Philippines typhoon victims. The local bands Blood to Prove, Klappstuhl, Seed to Tree, The Magnums, Velvet Vertigo, Weakonstruction and Zero Point 5 make up the line-up and since they're playing for free, all the money raised at the event will go to charity. To read more about the event, click here.
December 14: Lizz Wright, Philharmonie, 8pm
American artist Lizz Wright was discovered at a Billie Holiday tribute concert and has since then thrilled audiences worldwide with her jazz, soul, gospel and rhythm and blues interpretations and compositions, making her international breakthrough in 2003 to much critical acclaim. For more information click here.
December 14: OOH Festival, CarréRotondes, 2pm
OOH is the experimental music festival which presents exciting sound artists and musicians from Luxembourg, China, Peru, Chile, Belgium and Germany. Expect sonic experiences in stereo and beyond through concerts, performances and workshops. The acts cover a wide spectrum of what could be called experimental music, or as the organisers like to call it: music for open ears and minds. For more information, visit rotondes.lu.
December 15: Dullemajik, National Museum of Art and History, 4pm
"Dullemajik" is the Luxembourgish expression for hurdy-gurdy, a historic stringed instrument that was popular until the 19th Century. In this case it's the name of a Luxembourg folk music group that has existed since the mid '70s and will be playing a concert at the museum's Café du Commerce this Sunday.
December 15: Biffy Clyro, Rockhal, doors open at 7pm
Bursting full of gigantic tunes, the grounded family men of Biffy Clyro from Scotland are ready to take on Luxembourg once more with their lush sounding rock. Tickets are available onrockhal.lu.
EXHIBITIONS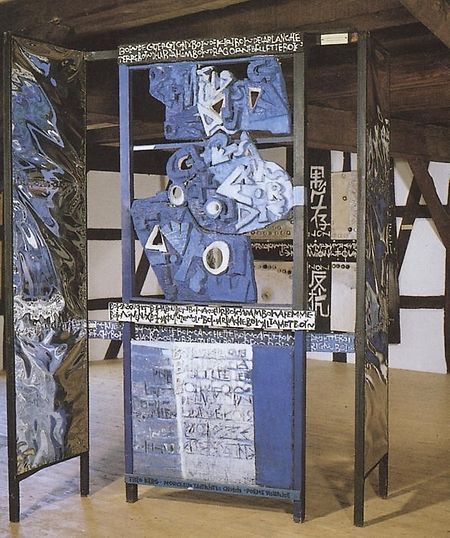 December 14 – May 4: Théo Kerg, National Museum of Art and History
To commemorate the 20th anniversary of Luxembourg modern painter and sculptor Théo Kerg's death, the Luxembourg National Museum of Art History will present an exhibition of his works for the first time in Luxembourg. The exhibition will be split in two, with one part being installed at the museum itself and the other at Cercle Cité (until February 23). For more information, visit mnha.lu or cerclecite.lu.
OTHER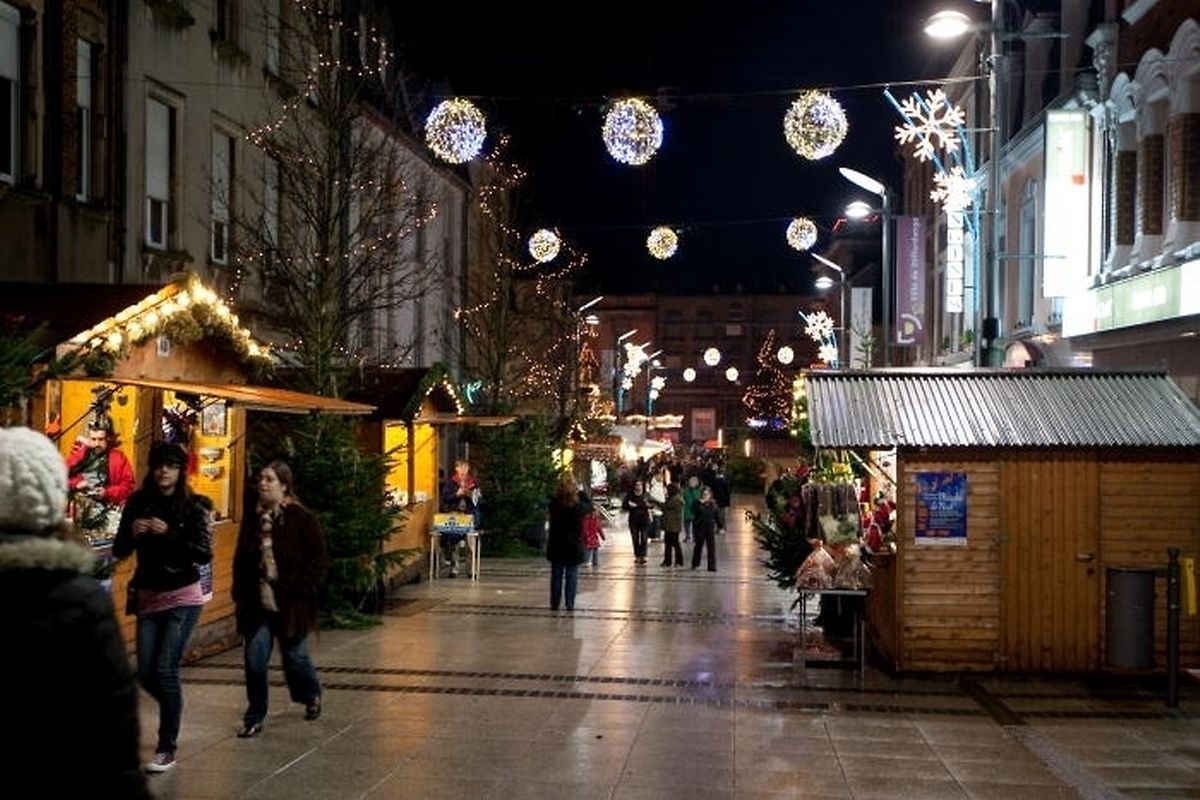 December 13 – 23: Differdange Christmas market
Luxembourg's oldest Christmas market will open this weekend with gourmet chalets, an ice rink and plenty of daily entertainment. If you're dreaming of a white Christmas, Differdange Christmas market is the place to go, as they will produce natural snow to decorate the market place, where a 16 metre high tipi has been set up to host après-ski evenings.
December 14: Light for Peace, Grevenmacher Christmas market, 4.30pm
Amnesty International invites everyone to come and light a candle for peace in front of Grevenmacher deanery church.
December 15: Médecins Sans Frontières, Big Beer Company in Clausen, from 4pm
As the end of a 15-day campaign to raise money for medical help for the typhoon victims in the Philippines, Médecins Sans Frontières is organising a charity dinner at the Big Beer Company in Clausen. Illusionist David Goldrake will host a show and DJ's will play throughout the night. The set menu costs 40 euros and reservations must be made in advance. For more information, click here.
December 15: Sunday City Shopping, Luxembourg City, 2pm – 6pm
With Christmas fast approaching Luxembourg City will be throwing the doors wide open for holiday shopping on every Sunday during December.