Wort's on - Weekend events
Wort's on - Weekend events
Dress up as Santa and join this year's biggest pub crawl, practice your singing at a gospel workshop or check out one of the many exhibitions this weekend has on offer!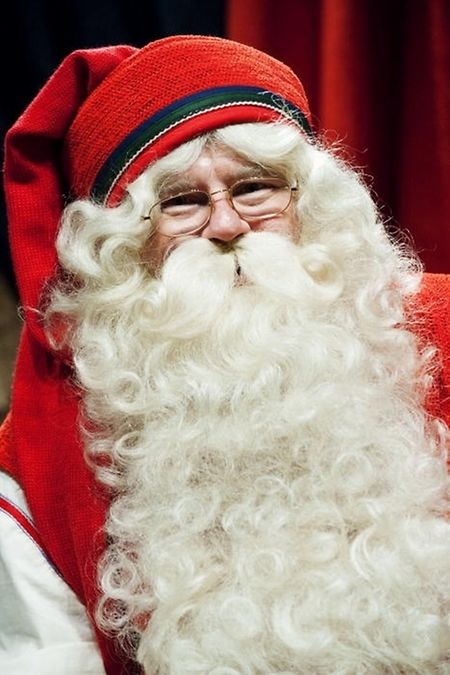 PERFORMING ARTS
December 7: Opera Egisto, Grand Théâtre, 8pm
Pier Francesco Cavalli's opera of love, intrigue and misadventure is part of an impressive repertoire written by the prolific Italian composer between 1639 and 1673. Unfortunately very few of his operas are preserved today. Some of his major works have been presented at the Grand Théâtre before - La Calisto in 2003 and more recently La Didone in 2011 with William Christie and his Arts Florissants.
The show will last two hours and 25 minutes. Tickets for 65, 40 and 25 euros are available for adults, youth tickets cost eight euros.
CINEMA
December 7 – 8: Screenings, Cinémathèque
This weekend's English-language programme starts with the 1940's American film, The Shop Around the Corner, starring Margaret Sullavan and James Stewart, on Saturday at 8pm, followed by Starship Troopers at 10pm. It continues on Sunday at 3pm with the Japanese silent film The Little Curious Cat, followed at 8.30pm by Stephen King's horror Carrie from 1976. For the full programme visit cinémathèque.lu.
MUSIC
December 5 – 8: Latonius' Gospel Workshop, Luxembourg Protestant Church
After a successful workshop in May, Latonius J. Earl will be back in Luxembourg for another contemporary gospel music workshop that is both for beginners and more experienced singers. The workshops will take place the following dates: December 5 from 7pm – 10pm, December 6 from 7pm – 10pm, December 7 from 10am – 2pm and December 8 from 10am till noon. Participation is free.
December 6: Patrice, Atelier, 8pm
Patrice Bart-Williams, born to a German mother and a Sierra Leonian father, is heavily influenced by Jimi Hendrix and Bob Marley. As a gifted musician, singer and composer, Patrice brings things together in a way that creates a unit, combining classic Jamaican riddims with African elements, a classic folk paraphrasing meeting funk guitars and a refreshing approach to reggae and soul.
Tickets can be purchased for 26 euros at atelier.lu.
December 7: Ben l'Oncle Soul at Rockhal
Discovered by Motown label Universal via his MySpace page, Ben l'Oncle Soul has been making headlines since 2010 by taking rock or pop hits and adapting them to his own universe, for full details see the wort article, and visit the Rockhal website.
December 7: Voices International, Bonnevoie church, Place Léon XIII,7.45pm and Koerich Church, rue de l'Ecole, 5pm
This choir, which counts members from 34 different countries, will get you in Christmas mood with their Silent Night concert that features songs in English, Latin, German, Luxembourgish, Amharic, Czech and Spanish. The money raised at the event will be donated to various charities.
December 7: Uzi & Ari, CarréRotondes, 9pm
Four albums, four international tours, and three years later, the American indie rock band Uzi & Ari return to Europe. Tickets cost 12 euros in pre-sale and 14 at the door. For more information, click here.
December 8: Rhythm & Carols, Music Conservatory, 4pm
A night of jolly Christmas carols is promised at the Conservatoire de Musique, performed by students from the school's percussion ensemble. All the money raised will be donated to the charity "Fondatioun Kriibskrank Kanner" supporting children suffering from cancer and their families. It will be a fun late afternoon concert open to everyone to get together and sing along to. After working up an appetite singing carols, there will be a walking dinner. For more details seeWort article.
The event starts at 4pm and tickets cost 15, 20 and 25 euros, available on the website: www.luxembourg-ticket.lu
EXHIBITIONS
From November 30 - January 1: 25 years of Galerie Clairefontaine
Marita Ruiter is celebrating her gallery's 25th anniversary with an exhibition that features 25 photos by renowned artists at the Espace 1 in Place Clairefontaine. Espace 2 in Rue du St Esprit will host works of the prominent photojournalist Steve McCurry, best known for his photograph "Afghan Girl".
Until December 13: Will Kreutz sells his Friends, Goodbye Monopol2 - Route d'Esch, 2pm to 7pm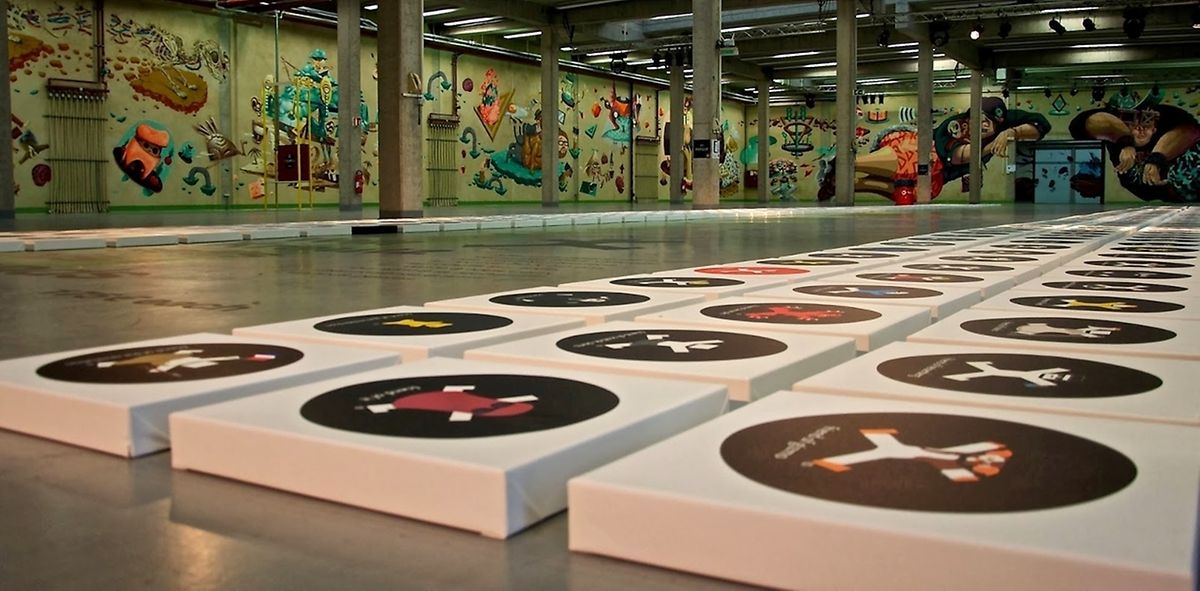 The giant warehouse in Gasperich that professional graffiti artists from all over the world have decorated with their spray cans is still open to the public. Additionally, Will Kreutz who's responsible for the project is exhibiting his 365 art pieces of "virtual friends", who are up for sale. For more information, click here.
December 4 – 7: Festival des Métiers, Cercle Cité, noon – 8pm
At this exhibition, craftsmen from the French luxury brand Hermès will be showcasing how a selection of their handmade products like silk scarfs, handbags and jewelery is made. Admission is free.
December 6 – January 12: Chinese contemporary art, Neumünster Abbey, 11am – 6pm
Discover the works of Zhuo Yingchao and Shi Liru, who offer a rich a diverse palette of Chinese contemporary art.Entry is free. For more information, visit ccrn.lu.
December 5 – December 10: Wind of change, Neumünster Abbey, 11am – 6pm
This exhibition celebrates the work of Maguerite Barankitse, who founded Maison Shalom where she thousands of orphans that had lost their parents to war between Burundi's two ethnic groups, Hutu and Tutsi. Twenty children have participated in the project and will tell their story through the photos.
OTHER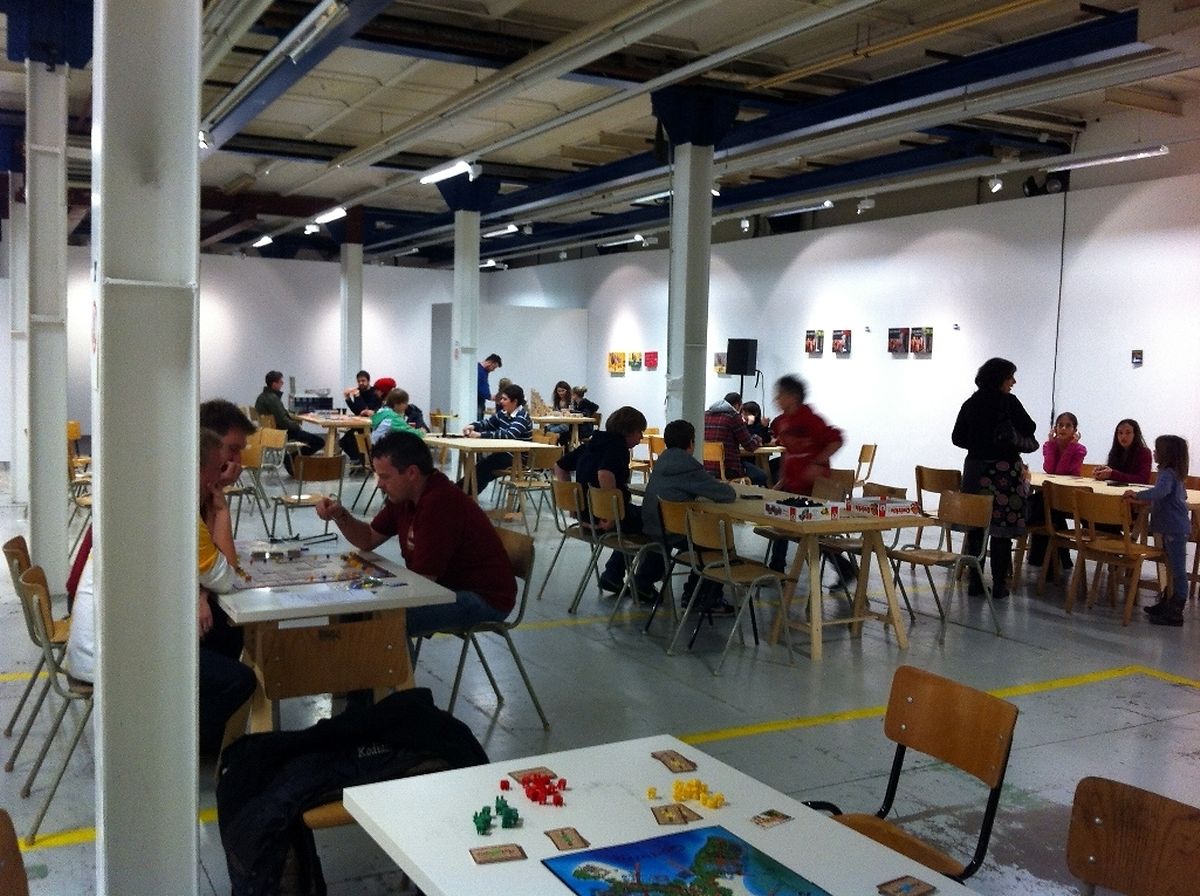 December 7: Playgirls and Gameboys, CarréRotondes, 2pm – 7pm
This Saturday CarréRotondes turns into a big playhouse with lots of wooden games and a relaxed and playful atmosphere for children and adults alike. Entry is free.
December 7: Santacon, Luxembourg City, noon to midnight
For the first time, Santacon, better known as the biggest pub crawl of the year, is coming to Luxembourg. Thisannual mass gathering of people dressed in Santa Claus costumes parading publicly on streets and in bars is a tradition in many cities around the world. SantaCon incorporates elements of a flash mob in the context of cheerful bawdy and harmless behavior, the singing of naughty Christmas carols, and the giving of small gifts to strangers. Although SantaCon did not originally, and does not traditionally, include a charitable element, SantaConLux will be recommending that all Participating Bars donate 50€ or 10% of their increased profits from the day, so people can "drink for a good cause". For more information on what to wear, good Santa behaviour and to see the pub crawl route, visit santacon.lu.