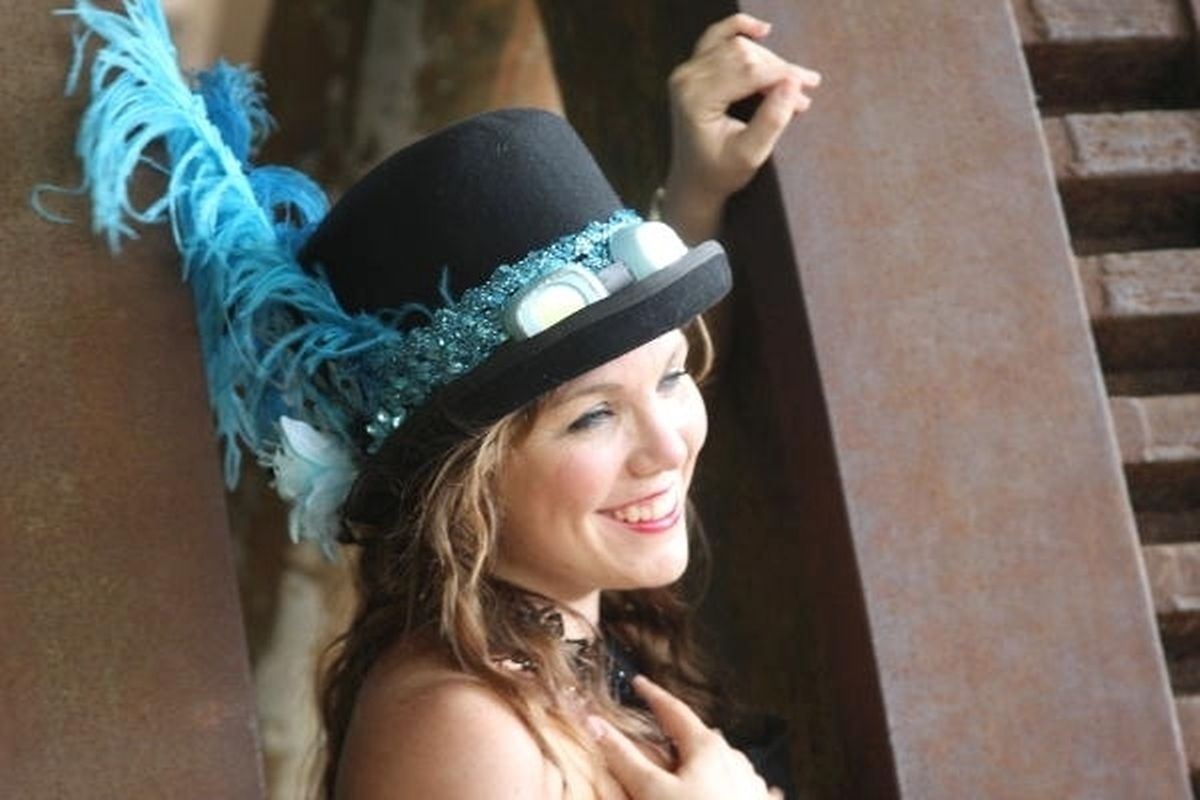 PERFORMING ARTS
September 24 & 25: Y Olé!, Grand Théâtre Luxembourg City, 8pm
José Montalvo immerses us in a mythological and magical world of classical music with The Rite of Spring by Stravinsky, and Anglo-Saxon pop. In Y Olé!, choreographer José Montalvo and fifteen dancers successfully combine the scholarly and the popular. www.lestheatres.lu
September 25 & 26: Romeo and Juliette (ballet), Kinneksbond, Mamer, 8pm
Sergueï Prokofiev's Roméo & Juliette comes to Mamer for two nights. Inspired by Shakespeare's famous play, this three-act ballet tells of the conflict between the houses of Capulet and Montague from Verona and the forbidden love between Juliet and Romeo. www.kinneksbond.lu
September 25: Through my eyes. A fairy tale?, Theatre Esch-sur-Alzette, 8pm
A modern fairy tale takes the audience into a girl's dream world filled with witches, fairies, potential princes and other mythical perils. Three fairy godmothers identify her as the princess everyone has been waiting for and are set on marrying her off to one of the men trying to overcome each other and the monster. But THEY are always watching... Performed in English and German by student theatre group EDUDRAME from the University of Luxembourg. www.esch.lu
CINEMA
September 25: Indiscreet, Cinémathèque, 8.30pm
Famous theater actress Anna Kalman (Ingrid Bergman) has resigned herself to her single life, believing that she has missed her chance at meeting a husband. Weary of socializing in Europe, she returns to her London flat, where her sister Margaret (Phyllis Calvert) and diplomat brother-in-law Alfred (Cecil Parker) invite her to a banquet that will change everything.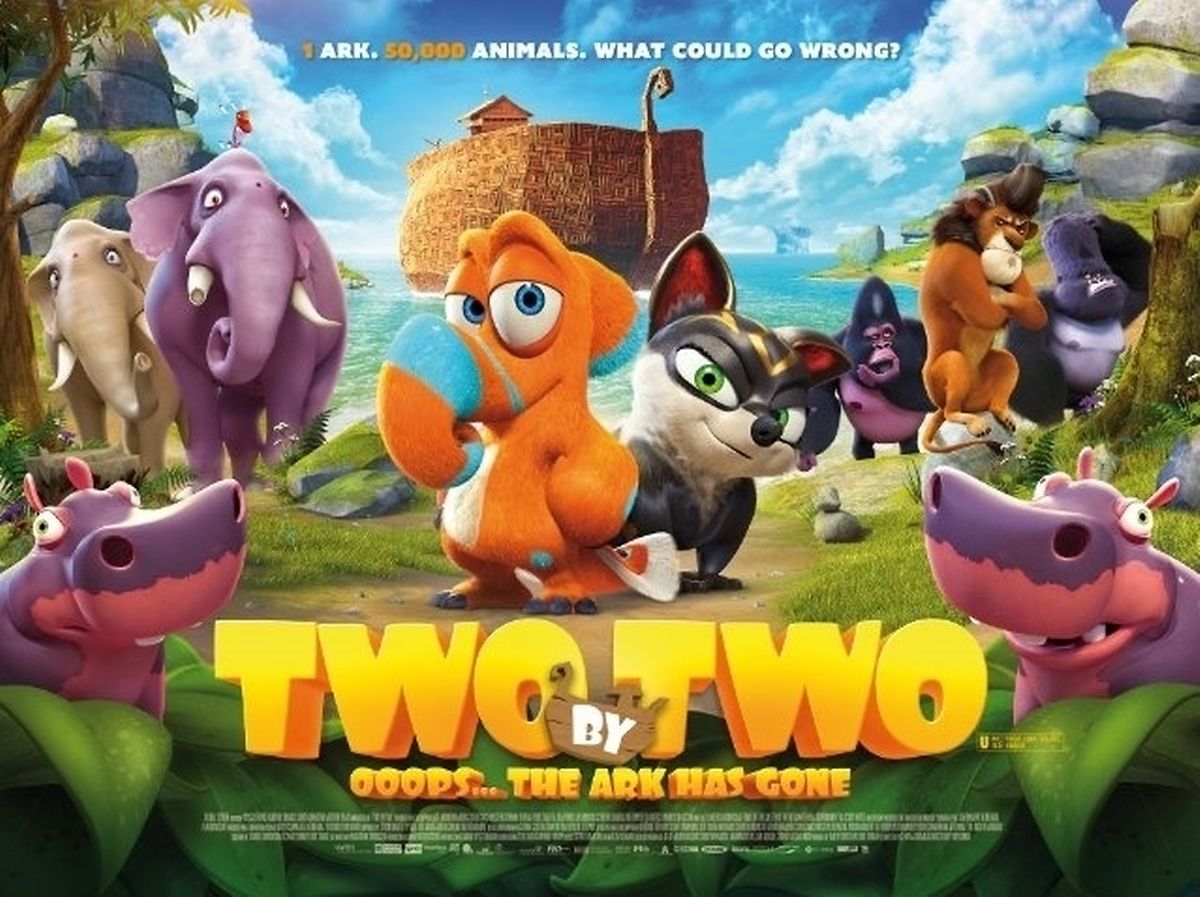 September 25: An Klondike, Utopia, 9.30pm
This film is screened as part of the British and Irish Film Season running until October 2. Set against the bakcdrop of the Alaskan Gold Rush of the 1890s, An Klondike tells the story of the Connolly brothers from Rosmuc, Galway. While in Montana, they encounter someone the family knows who has struck it rich in the Yukon. Directed by Dathai Keane and starting Owen McDonnell, Julian Black Antelope and Dara Devaney. www.bifilmseason.lu
September 26: A Doctor's Sword, Utopia, 4.30pm
This documentary is screened as part of the British and Irish Film Season running until October 2. Dr Aidan MacCarthy stands as one of the most incredible survivors of WWII. He survived Dunkirk and the fall of Singapore. From the ashes of Nagasaki he was given an ancestral sword by a Japanese officer. Aidan's daughter travels to Japan to discover more about her father from both allied and Japanese sides. www.bifilmseason.lu
September 26: Generate the State, Utopia, 4.30pm
This documentary is screened as part of the British and Irish Film Season running until October 2. The construction of the Shannon Scheme (1925-1929) around the Ardnacrusha hydroelectric power plant was based on 100 percent renewable energy and revolutionised electricity production and supply in Ireland. Created in the shadow of the civil war and amid chronic shortages of food and money, this massive undertaking generated more than just electricity, provoking strikes and inspiring art. www.bifilmseason.lu
September 27: Two by two (Oops! Noah is gone) Utopia, 2pm
This animation is screened as part of the British and Irish Film Season running until October 2. It's the end of the world, a flood is coming and Noah has built an ark. When two Nestrians are told they cannot board the ark, they are smuggled on board by a Grymp family. All goes well until the Grymp children fall off. Co-produced between Ireland, Luxembourg, Germany, Belgium and the US. www.bifilmseason.lu
September 27: Set fire to the stars, Utopia, 9.30pm
This drama is screened as part of the British and Irish Film Season running until October 2. Set in 1950s New York, an aspiring poet invites Dylan Thomas for a series of poetry readings only to find he has his hands full when the poet arrives. Directed by Andy Goddard and starring Elijah Wood, Celyn Jones and Kelly Reilly. www.bifilmseason.lu
MUSIC
September 25: MIKA, den Atelier, SOLD OUT
September 25: MONACO, Rockhal, CANCELLED
September 25: Steve Wilson, Rockhal, 8.30pm
Steven Wilson, four-time Grammy nominee, multi-instrumentalist, producer and one of the hardest working artists in music, returns to Luxembourg. Currently a solo artist, he is best known as the founder, lead guitarist, singer and songwriter of the band Porcupine Tree, but is also a member of several other bands and has worked with artists such as Opeth, King Crimson, Pendulum, Jethro Tull, XTC, Yes, and Anathema. www.rockhal.lu
September 25: Billy the Kit, Melusina, 10pm
Club night at this Clausen based venue. www.melusina.lu
September 26: Sufjan Stevens, Grand Théâtre, SOLD OUT
September 26: House of Boys, Melusina, 9pm
September 27: The Skints, Rockhal, 8.30pm
Formed while at school in 2007, The Skints, reggae & dub upstart band from East London, have been mashing it uptown, downtown and all around with their sound of reggae fusion and punk with urban attitude. Their sound developed while playing squat parties and underground bars in unfashionable parts of London. Since 2008 the band have toured extensively, playing hundreds of shows, supporting bands that include Sublime with Rome, Less Than Jake, The Slackers, Gogol Bordello and many more. www.rockhal.lu
ART
September 26: Children's workshops, Casino, 3pm
Youngsters can explore art in a fun way through these workshops, which often provide a chance to meet artists face-to-face. In the workshop, participants will be encourage to unleash their creativity and make a work of art themselves. For five to 12-year-olds. www.casino.lu
September 26: Studio Challenge Wall-to-Wall activity, creative workshop, Mudam studio, from 11am
Aimed at people of all ages, this workshop offers participants the chance to work with an artist an bring their ideas to life using materials provided. www.mudam.lu
September 27: Klik-Klak activities for familes, Casino, 3pm
Casino Luxembourg offers a workshop for families to encourage them to make something inspired by the works they see in the museum. Participants may make whatever they wish using the materials provided. www.casino.lu
OTHER
September 25-27: Oktoberfest, Alzingen, times vary
Get out the dirndls and lederhosen and prepare for a beer-filled occasion at this toned-downed version of the famous Munich beef festival. Festivities kick off at 12 noon on Friday and Saturday, and at 10.30am on Sunday. Expect lots of music, dancing and drinking. www.oktoberfest.lu
September 25 & 26: Sharing music in shared space, Bertrange, times vary
After two years of roadworks in Bertrange centre, it's all over and time to celebrate. This Friday and Saturday slap-bang in the middle of the shared space the event "Sharing Music in Shared Space" takes place. Friday's programme kicks off at 4.30pm with the official opening, and a Brasilian bar, entertainment, music and dance hitting the streets at 6pm. From 8-11pm, it will be time for local cover band "The Noisemakers" to take to the stage. On Saturday everything begins at 3pm with street entertainment, and "Bands rocking in shared space" entertain the public from 4pm. Well-known local acts Go By Brooks, Tuys, FOX and The Disliked will take to the stage, an impressive line-up for such an event.
September 26: free taster African music & dance workshops in Dudelange, from 2pm to 6.15pm
Lolamba Association presents a series of music workshops for anyone aged 10 and up, focusing on West African drums the djembé and dounouns and African dance. For those wishing to continue, you can sign up for free lessons on Mondays. Hosted at Ecole Primaire du Centre, 20b au Strutzbierg (rue des écoles). www.lolamba.lu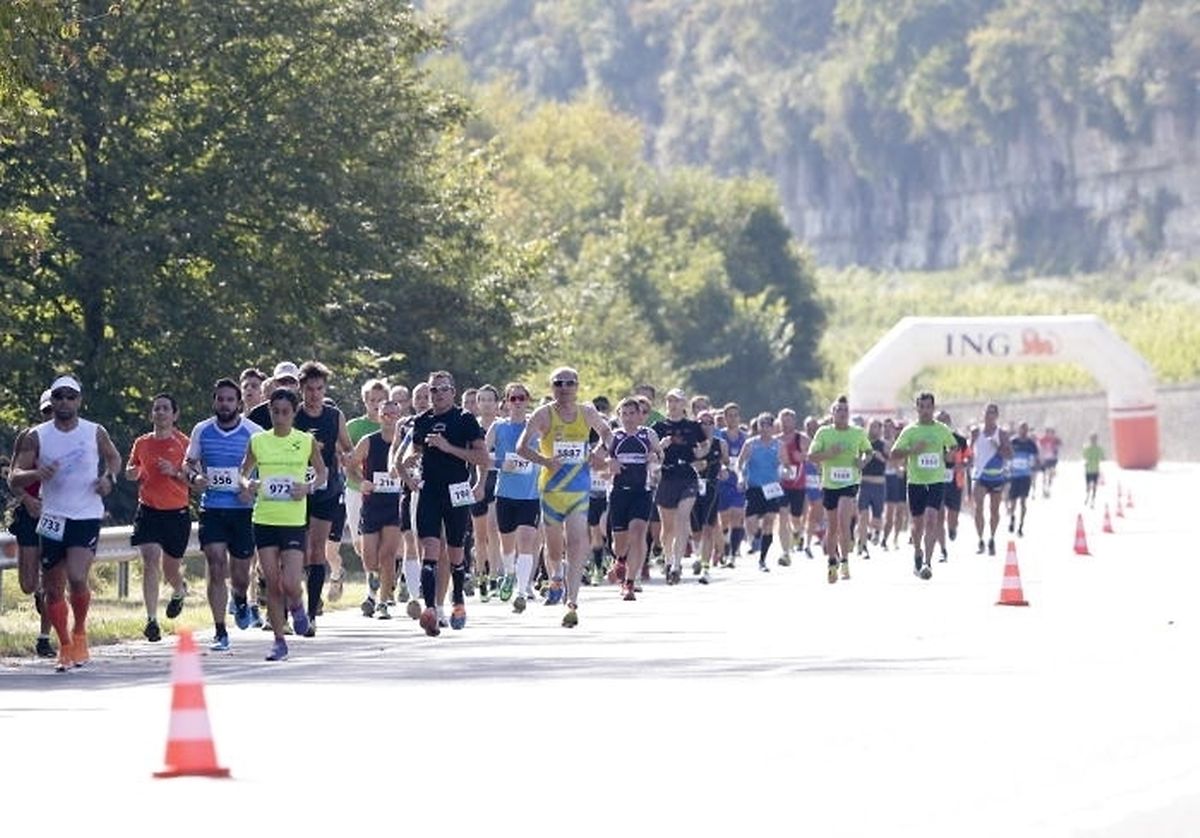 September 26: Steam punk festival, Fonds de Gras, 11am to 6pm
The steam train station at Fonds-de-Gras provides a perfect setting for this annual gathering of Steam Punk afficionadoes. Members of the public will be able to immerse themselves in this curious world, inspired by the industrial revolution, Victoriana and Jules Verne. It's a fun chance to dress up, buy accessories and generally be eccentric. There will also be numerous concerts, theatre, dance and an exhibition. www.fond-de-gras.lu
September 26 & 27: De Bësch an d'Stad (woods in the city), from 10am to 6pm
The public is invited to discover the diversity of Luxembourg's forests without having to step a foot outside of the capital city. Five themes will be explored across a number of stands installed across the capital.
September 25-27: Oekofoire, Luxexpo, times vary
The environmentally conscious may like to take a tour of the Oekofoire this weekend where numerous stalls, associations and workshops related to the sustainable living and the environment will be assembled. There is a chance to purchase environmentally-friendly products, meet with companies who meet environmental standards and join organisations who are making a difference in Luxembourg. Also take advantage of the Repair Café where volunteers can help show people how to repair broken items. Open Friday 2pm to 9pm, Saturday 10am to 7pm, Sunday 10am to 6pm.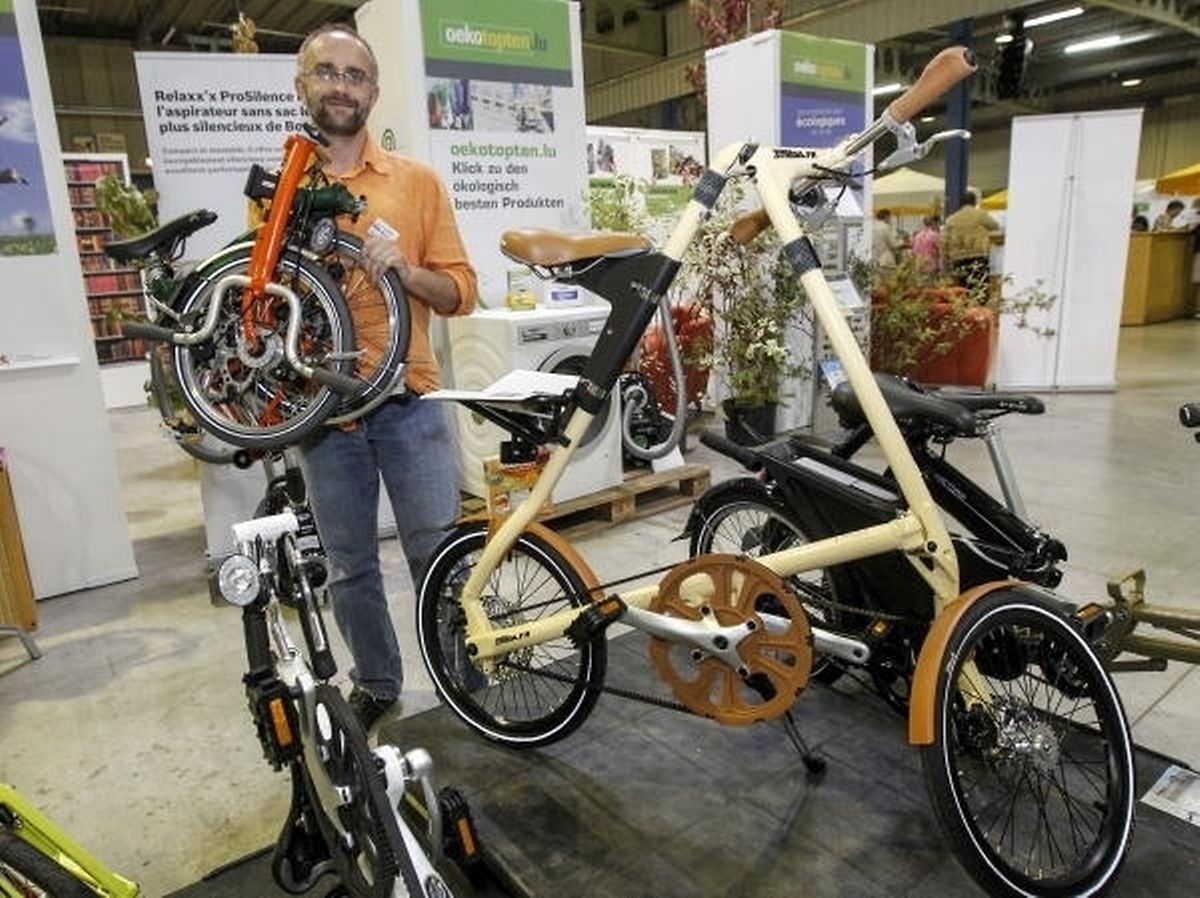 September 27: Route du Vin half-marathon, 3pm
The 54th route du vin (wine road) race sets out at 3pm on Sunday at the esplanade in Remich. The 21.98 kilometre course takes runners beside the Moselle river, to provide a flat, fast circuit. The finish is also in Remich. Last registrations possible over the weekend. routeduvin.lu
September 27: Quetsche festival in mamer, from 10am to 6pm
A celebration of the delicious quetsche plums found in Luxembourg. Visitors can taste dishes and other specialities made from the yummy fruit. Hosted at Mamer castle. www.bbcmambra.lu
September 27: Apple festival in Steinsel, from 10am to 6pm
This is the first weekend of a three-week festival celebrating the humble apple in all its guises. 25,000 trees growing 12 different types of apples are found in this 12-hectare orchard in Steinsel. Visitors can taste different products made from the apples as well as pick their own, for a small fee. www.steinsel.lu
If we missed off your event, please add it in the comments box below this article. Please note, events must be in Luxembourg and take place over the period of September 25-27.
Do not miss the news - sign up to receive the wort.lu newsletter in English delivered to your inbox six days a week.