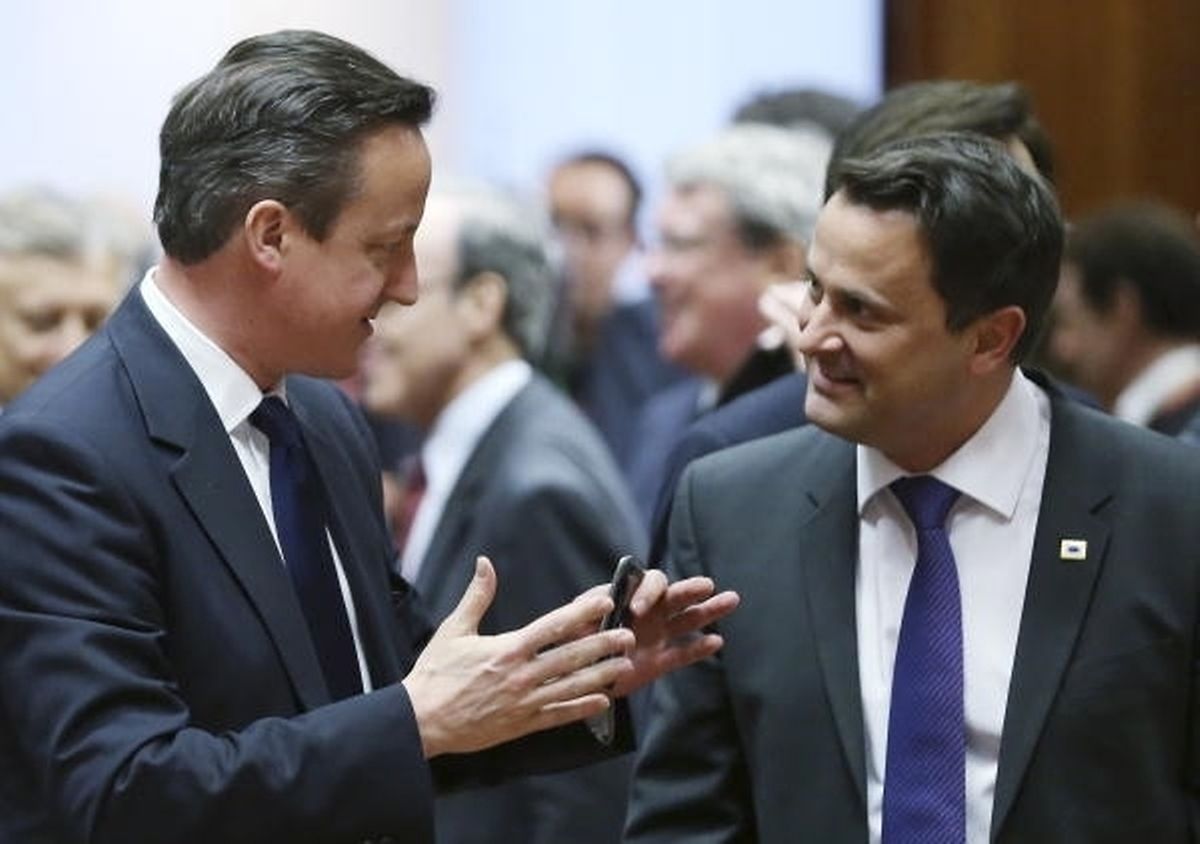 (CS) UK Prime Minister David Cameron is set to visit Luxembourg next week to meet with Premier Xavier Bettel ahead of the EU presidency.
Cameron and Bettel will meet at the Hôtel de Bourgogne in Rue de la Congregation on June 17. Contrary to its name, the building is not in fact a hotel but the official seat of the Luxembourg government and houses the PM's offices.
While an official agenda of subjects up for discussion has not been released there is plenty to talk about.
Not only is Luxembourg taking over the EU presidency on July 1, having set out an ambitious programme of topics to tackle during the six-month mandate, but Cameron is on a tour of the EU to seek support for his reform programme.
The UK Prime Minister has promised to put Britain's membership in the EU up to a public referendum by 2017 at the latest. However, at the same time, he has pledged to support membership in the bloc should he be able to push through a number of reforms at EU level.
Luxembourg Foreign Minister Jean Asselborn at a pre-presidency conference earlier this month commented: "I sincerely hope that the referendum will have a positive outcome and that the United Kingdom will remain with us," adding: "The Luxembourg presidency is ready to contribute to this goal."
Asselborn urged that the EU should listen to the UK's proposals and aim to find common ground, while also saying that some matters are non-negotiable.
Cameron in late May visited The Hague, Paris, Warsaw and Berlin in a two-day tour to meet with EU leaders in what was dubbed a charm offensive to win support for his plan to renegotiate Britain's membership in the 28-member state union.