Yes we celebrate Valentine's Day in Iraq & Syria!
Yes we celebrate Valentine's Day in Iraq & Syria!
Do you celebrate in Valentine's Day? Sorry do you know what 'Valentine's is at all? These are questions posed to me from some of my friends from Luxembourg.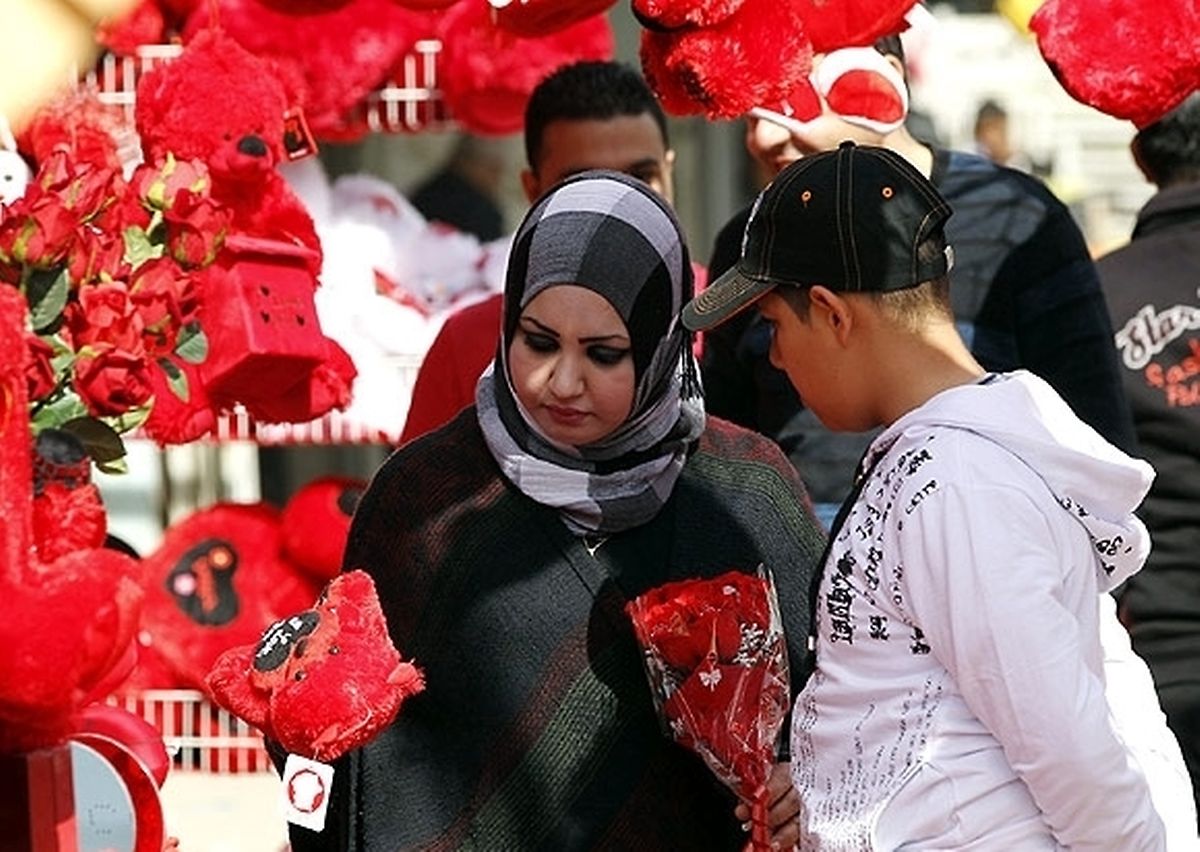 Do you celebrate in Valentine's Day? Sorry do you know what 'Valentine's is at all? These are questions posed to me from some of my friends from Luxembourg.
Of course! I know about the Valentine's or "Saint Valentine's Day" occasion celebrated by many people in many parts of the world on February 14th every year.
It seems particularly popular in English-speaking countries and the celebration has spread to other countries of the world, even if only symbolic and informal. This is the traditional day on which couples express their love for each other by sending Valentine holiday cards or giving flowers or chocolate to their loved ones.
There are various stories about what really happened on this day, but the closest story in my mind and the most real, dates back to the third century with 'Claudius II' the oppressive Roman emperor and Christian cleric 'Valentin' .
Who was Valentine? Valentin was a priest who lived in the third century AD, In February 270 he was executed because he opposed the Emperor's orders.
The Emperor called for all weddings to cease as he noticed that single men were more focused in war than married men. Men in couples often refused to go into battle.
However, Valentin held secret marriages in the Church fulfilling lovers' dreams of marrying until he was exposed for his acts.
Valentin was sent to jail where he met a prison guard who asked him to heal and comfort his sick daughter. However Valentin fell in love with her and before being executed, was sent a card with the text "Valentin the Saviour."
After Valentin's execution a place in the Church in Rome was built in his honour.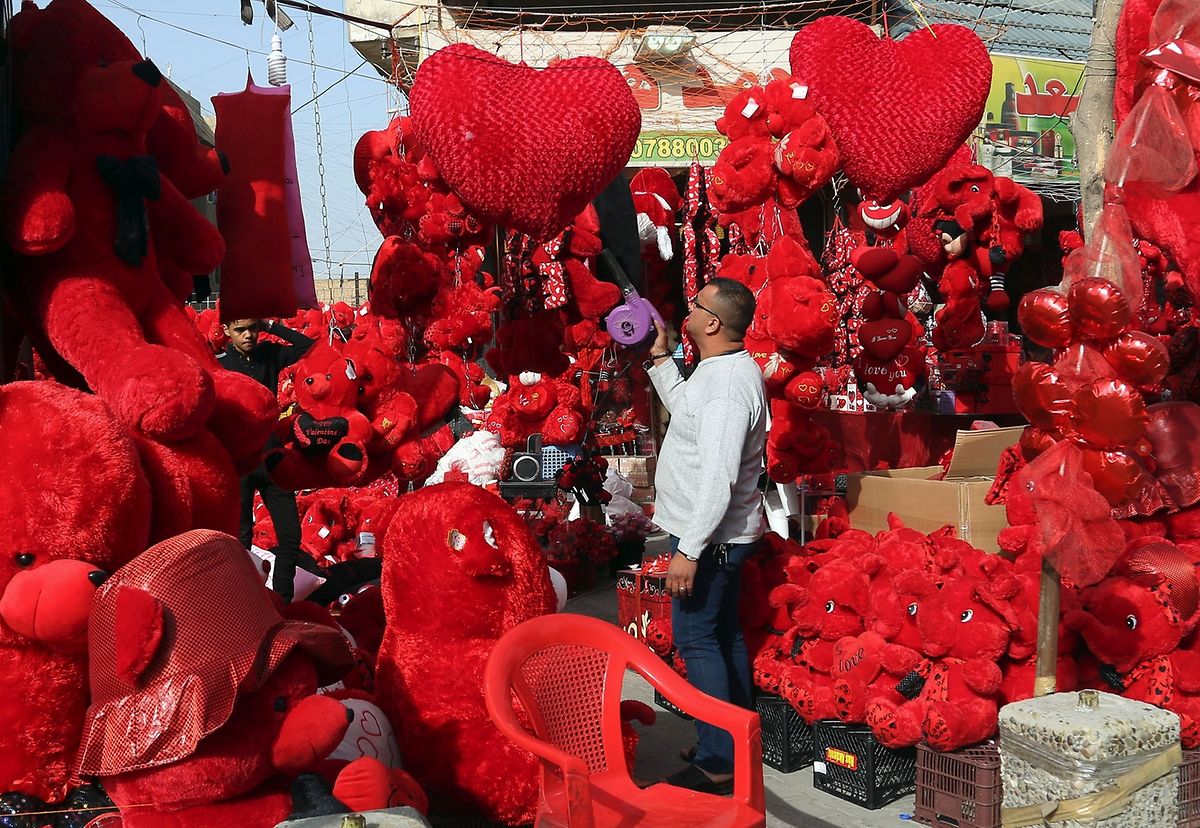 Valentine's Day in the Arab world
We in the Arab countries every year celebrate this day despite the prohibition of some religious authorities for this celebration, as we are well aware that love is not a taboo and not restricted to one particular religion.
Love is a chemical reaction in the body attracting you to a particular person and you cannot control your feelings or conceal them. Religion has no right to forbid love.
If some of the clergy in the Arab world and Muslim countries say that the phenomenon of Valentine's Day celebration is simply complying with western society, I say yes! Why not succumb to the customs of humane traditions if they develop and strengthen our confidence in our feelings. We the people have had our bodies drained with wars and burned with firepower, yet still have beautiful memories.
In Iraq and Syria for the moment, Valentine's Day is still celebrated and thus overcoming the wounds of war.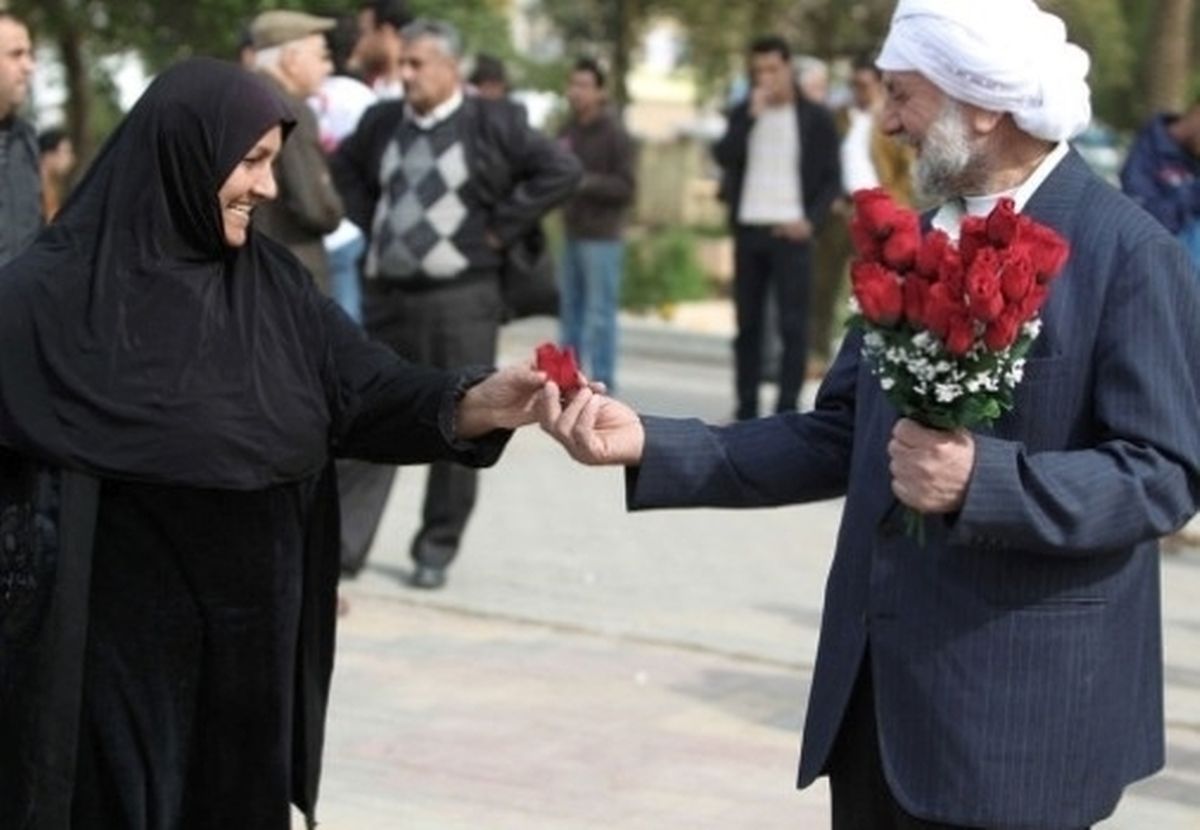 At the beginning of February the streets of Baghdad and Damascus and other Arab countries blend with the colour red, where the markets are filled with red balloons, floral and red teddy bears in the form of gifts.There are even special songs for the occasion sung at concerts held in the streets and in houses to challenge those who try to kill the joy in our hearts.Oh I forgot something important all lovers on the 14th February wear red clothes in an expression of love whether it be T-shirts or hair colour, it is important there is something red that shows, and lovers give gifts to each other of red flowers and something memorable.
When I was in Iraq every year I made television reports on the aspects of Valentine's Day in Baghdad, I went to shops that sell of flowers and my goodness, it was so crowded with lovers racing to buy gifts!
Married and unmarried couples an even the elderly were there to renew their covenant of love. It was their wish that security and peace prevail in Iraq.
In Syria they wished an end to all political differences, dreamed of a better future in which the colour red is no longer a symbol of blood in their country.
Although the event is not nationally recognised, it is all about love, and I was very excited to do this report.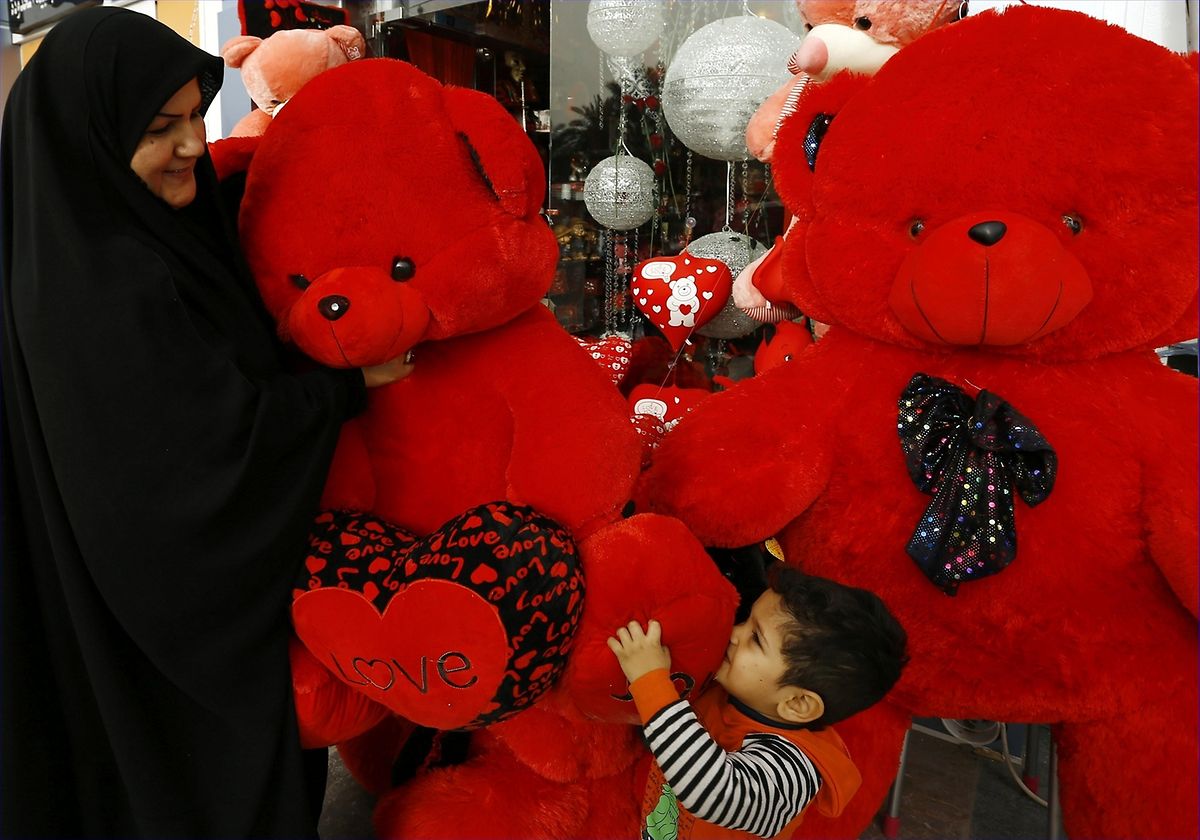 My memories of Valentine's Day
My memories of Valentine's Day are not great for the most part, as I tried to book a table for me and my husband in a restaurant. Because of my busy job as a journalist, I was unable to find a space and all restaurants in Baghdad were crowed on that day. Instead I had a romantic evening in my home with soft music.
I've never seen what happens in Luxembourg or the traditions here on Valentine's Day, but I hope it will be a nice day.
Maybe this year I will have to celebrate with my husband in the refugee centre, but it will be really great because we now live in a country where there's peace and security.
I do not have anything to give my husband only the words "love you forever". Let the whole world read these words as my gift to my partner.
Ennas Al Sharifi is one of two Iraqi journalists working with Iraqi photographer Ali Sahib to share their experiences and those of people like them who are seeking asylum in Luxembourg.
Get the Luxembourg Times delivered to your inbox twice a day. Sign up for your free newsletters here.