Young designer brings unique haute couture to Grand Duchy
Young designer brings unique haute couture to Grand Duchy
In Paris and South Korea, she worked with some of the top designer labels. Now Nathalie Siebenaler's back in Luxembourg, creating silk scarves and wedding dresses--and she's only 30.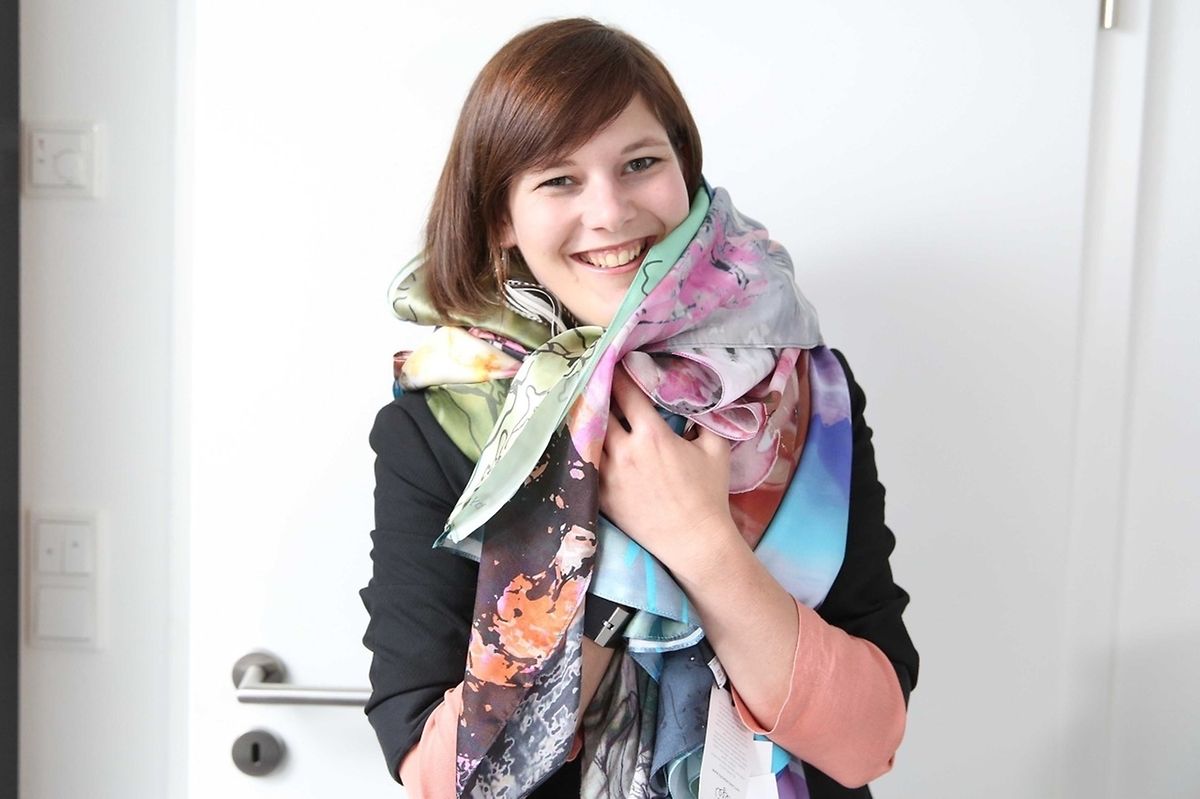 (NG) In Paris and South Korea, she worked with some of the top designer labels, including Constantino & Ravaillac and Ji Haye for Yumi Katsura. Nathalie Siebenaler is now based in Luxembourg, her home country, creating silk scarves and wedding dresses under her label By Siebenaler--and she's only 30.
Tell us about your product or service.
In 2012, I started my scarves collection. They are mostly made of silk and are inspired by artwork and my own designs, as well as everyday elements. I get so much inspiration from the woods and nature surrounding my home.
One of the prints I discovered from a silhouette of flowers I had in a glass jar. As the sun was setting, it made a pattern on the wall, which I thought was so interesting that I took a photo of it: that pattern ended up being used for one of my wedding dresses.
For about a year, I have been making wedding dresses. Unlike my scarves, my wedding dresses don't carry the Made in Luxembourg label yet, but I am applying for the label for them as well. I like focusing on evening and wedding dresses, perhaps because there is more room to make something special and work directly with the different personalities of the people wearing them.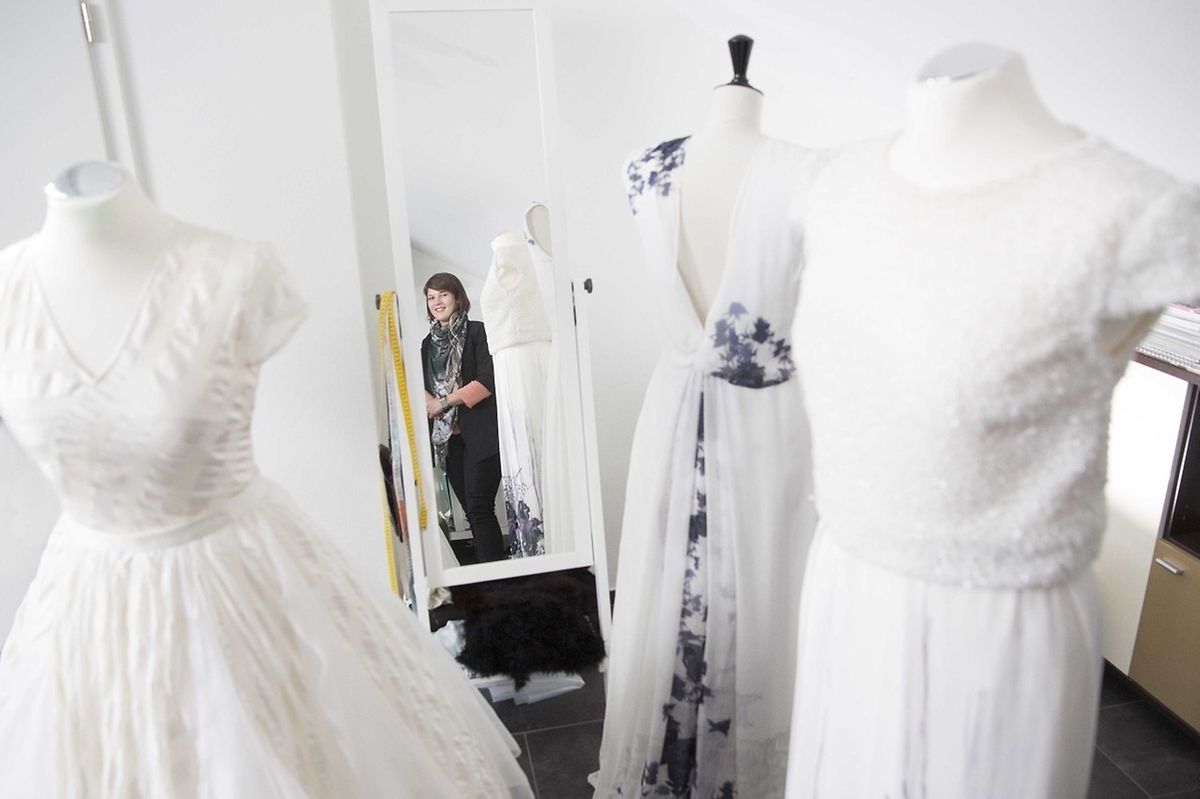 My idea was to do more contemporary dresses with a little bit of colour or something different. I also noticed women didn't want to spend a lot of money to wear a dress just once, so my collection is flexible. For example, some have tops you could later combine with jeans, or a wrap skirt which you can later remove and just wear the dress underneath for another occasion.
What does the Made in Luxembourg label mean to you?
Right now I have the label for the scarf collection only, but I will apply for the wedding dresses as well.
I think it's important to focus on the local market and production. For me, it means the product has a certain value or is even handmade. For clothing, it means you aren't just buying a mass-market product but that someone is working with you to make the best clothing possible for your personality and silhouette.
What are the advantages and challenges of running a business out of Luxembourg?
It isn't easy to become known: the market is pretty small, which is always a challenge at the beginning. People simply don't know you exist. Many are focused on brand labels and aren't doing research on local designers. However, I think that is changing a bit, even with food products, for example.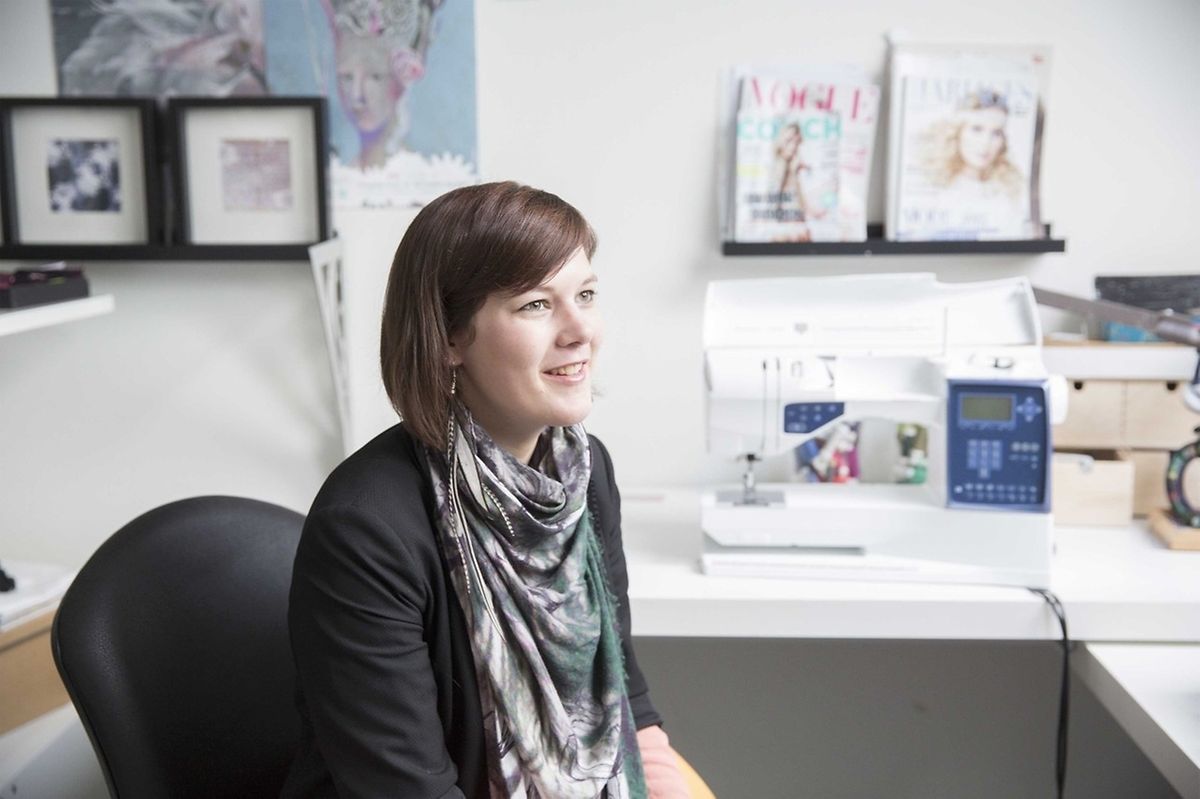 The advantage is that if you have a product of good quality, people will speak positively about it. Since Luxembourg's small, word travels fast: you just have to be careful to concentrate on really good quality, since word about bad quality can spread just as quickly.
What is your favourite Made in Luxembourg product or service?
There are so many... What Ben & Pepper are doing is amazing. I also really admire the work of Caroline Kaiser and Julie Conrad. I shared a chalet with Julie in Strasbourg, and it was a nice experience to learn more about her designs.
What product or service do you think is missing from Luxembourg?
I don't think there is one. If you do research, you'll find local designers and products. When Lët'z go local started, I was surprised to see how many designers are here. I just think it's important the community grows a bit more to help people become aware of the designs and products from Luxembourg.
Click here to view more articles from the Made in Luxembourg series.