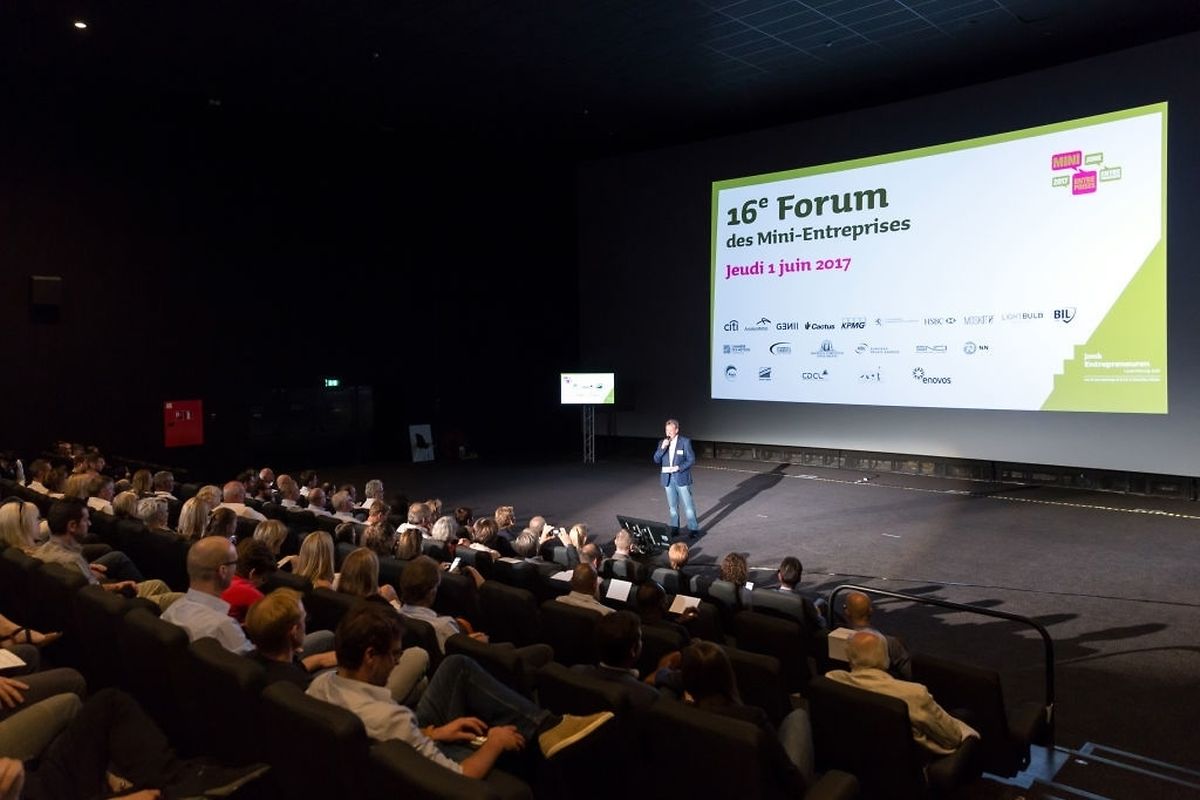 Natalia Hurt explores how Luxembourg is teaching children and young people to embrace a creative and entrepreneurial attitude
How many different ways could you use a paperclip? As a fish hook, or an earring… you have probably already stalled. Truly divergent thinkers can list dozens, even hundreds of possibilities. After all, if the paperclip is one-metre long and made of foam, you could use it as a flotation device. There are no rules to limit your imagination.
Numerous studies link divergent thinking — our capacity for creativity — to entrepreneurial success. Entrepreneurs generate original ideas, overcome barriers, cooperate and draw associations using this non-linear thought process.
It can determine whether an individual can identify two uses for a paperclip or 200; two solutions to a business problem or 2,000.
Starting young
Unfortunately, divergent thinking plummets after childhood. According to a study in the book Breakpoint and Beyond, 98% of five-year-olds scored as "genius" divergent thinkers. But only 12% of 15-year-olds and 2% of adults made the cut.
"Children are naturally creative and experimental, they love exploring new things, but they often lose this through their schooling which orientates them towards targets, performance and fitting in with their peers," said Dr Denise Fletcher, professor of entrepreneurship and innovation at the University of Luxembourg.
Can fostering entrepreneurial thinking early on be society's and the economy's answer to sustained innovation? Many organisations in Luxembourg seem to think so and, more importantly, the local youth are on board.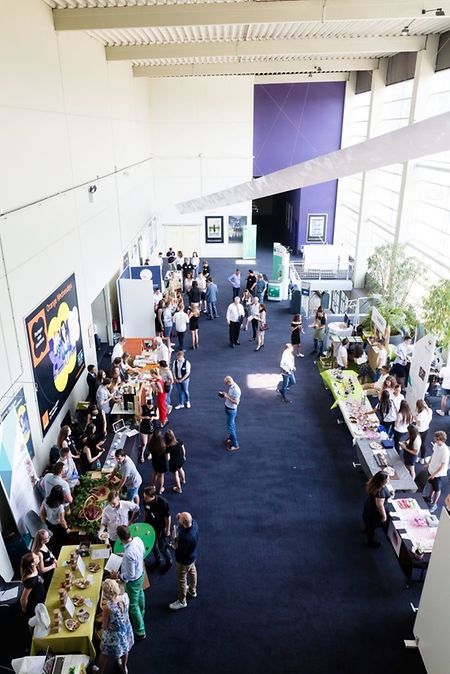 Take Jonk Entrepreneuren, for example. The Luxembourg-based non-profit founded 12 years ago believes that developing an entrepreneurial culture means starting young.
In the past year alone, more than 10,400 students have participated in its 11 programmes — such as "Young Enterprise", "Innovation Camp" and "My First Enterprise" — which deliver entrepreneurial education to children and young adults aged nine to 25.
Perhaps paradoxically, entrepreneurial education cares more about imparting a way of thinking than actually moulding future founders.
"It's not about teaching them to become entrepreneurs, but to have this attitude," said Stéphanie Damgé, director at Jonk Entrepreneuren. "It's teaching them to take initiative, to solve problems, to keep going if the first idea is not the best. It's the entrepreneurial attitude that they learn: don't give up, move forward, take responsibility."
The idea is that whether these students end up at the helm of their own companies or as employees, they will operate like entrepreneurs, benefiting themselves and their communities.
Career paths
Fostering the entrepreneurial creativity of Luxembourg's young people means simultaneously expanding their understanding of future career paths. Every year students choose a bachelor programme based on a view of the professional world that often mirrors that of their inner circles.
Lux Future Lab's summer school tackles this problem head on by inviting high-school students who are one to three years away from entering university to follow a two-week curriculum that emphasises out-of-the-box thinking and entrepreneurship.
"They are often influenced by their parents. They don't know which universities to choose so they ask their families and friends. They don't even know that there are other careers that are made for them, so we need to open their minds," said Emmanuelle Humann, CSR manager at BGL BNP Paribas, and coordinator of the summer school programme.
A 2014 STATEC study shows that 45% of Luxembourgers work in public administration, education and health. Coincidentally or not, these are also the occupational areas with the highest wages.
Especially here in Luxembourg, many parents work for the state. Students come to school, and again there are state workers. Often they don't receive the opportunity to get in contact with someone coming from the private sector.
"It's okay to be a public servant or banker if that's something they really want to do, but not just because it's safe or well-paid," Humann added.
Ninety-seven per cent of public administration roles and 79% of education roles are occupied by Luxembourgers.
"Especially here in Luxembourg, many parents work for the state. Students come to school, and again there are state workers. Often they don't receive the opportunity to get in contact with someone coming from the private sector," Damgé noted.
For that reason, initiatives like these heavily emphasise exposing youth to living, breathing entrepreneurs, bringing in volunteers from the business side to mentor, coach and, ultimately, inspire the next generation.
"We had speakers from very different areas speaking about their paths, what they did, how they succeeded, how they failed. You don't have to be successful to be a good teacher," Humann explained. "They are very passionate people and they transmit that to the students. Planting a seed can be quick."
Jonk Entrepreneuren acknowledges a disconnect in Luxembourg today between the educational and professional worlds. There may need to be more overlap between the two: businesspeople entering classrooms, teachers training with companies, politicians doing both.
One trend suggests that entrepreneurship is increasingly present on young people's radar: the success of entrepreneurship degree programmes, such as the University of Luxembourg's own Master in Entrepreneurship and Innovation, which is weeks away from celebrating its ten-year anniversary.
Fletcher partially attributes the popularity of such programmes to changing views on self-employment. "People want to be in charge of their own futures, making their own decisions and having control over their work environments," she said.
Statistically, as we get older, creativity takes a backseat, unless we choose to nurture the intrinsic entrepreneurship of young minds. If Luxembourg continues feeding its entrepreneurial culture, a paperclip will never again just be a paperclip.
(By Natalia Hurt, wort-en@wort.lu, +352 4493-728)