For more than 20 years, Codex Events SA, the leader in Luxembourg's events sector, has organised major national and international conferences, as well as creating fabulous light shows for concerts. It has had to adapt constantly to help clients reinvent the way they communicate.
Bringing people together, even from afar
Our daily lives have changed beyond recognition. Webinars are now an integral part of our professional lives, for everything from more informal discussions through to annual general meetings. Our way of working has gone fully digital.
And here's where Codex can once again make full use of its capabilities. Thanks to sophisticated technology and well-trained teams, the company offers digital solutions for all occasions. From national and international conferences to product launches, award ceremonies and press conferences.
Digital events for all
To illustrate the possibilities, company CEO Patrick Risch CEO highlighted their work on a congress of a well-known Luxembourg trade union. "People came together in three different locations, with some logging in from home. Anytime and anywhere, participants could follow events," he said. Of course, this was only possible thanks to sophisticated technology, with this being more like a multi-screen TV broadcast, with the added feature of being interactive.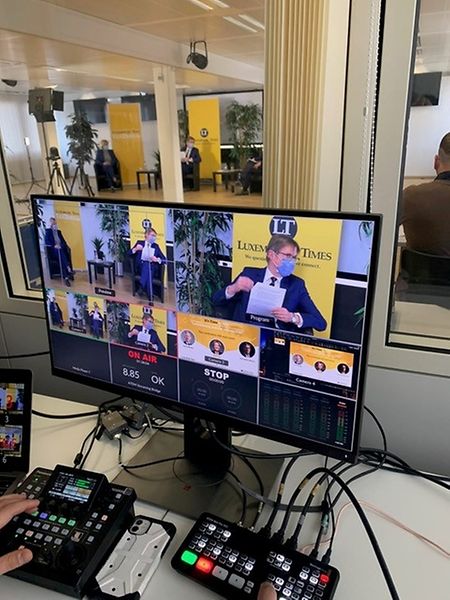 Speaking of television, Codex also offers turnkey digital solutions. They work with clients from the initial consultation phase, through the creation of a concept and the set design, its construction, lighting and digital transmission. Codex works with its customers at every stage.
In spring 2020, "LuxExpo The Box" used Codex technical services for setting up "Covid-19 compliant" meeting rooms and streaming studios. They did similar work with the Alvisse Parc Hotel in Dommeldange. But it doesn't have to be a big show! Being able to manage large events requires the same attention to detail as do smaller events. CodexDigital can offer every client the solution they need for a cost that suits, whether they are seeking a basic streaming service or elaborate productions. With annual general meetings of clubs and associations coming up and social distancing rules set to remain in force for a while, CodexDigital allows these events to take place in the best possible conditions.
CodexCare: helping healthcare
Sitting around waiting for better times was not an option for Codex. After the disruption caused by the pandemic, and thanks to the creativity and flexibility of its team, the company was able to change track at short notice. It established a new internal unit CodexCare, which offers a range of protective equipment and other solutions to make life safer during the pandemic.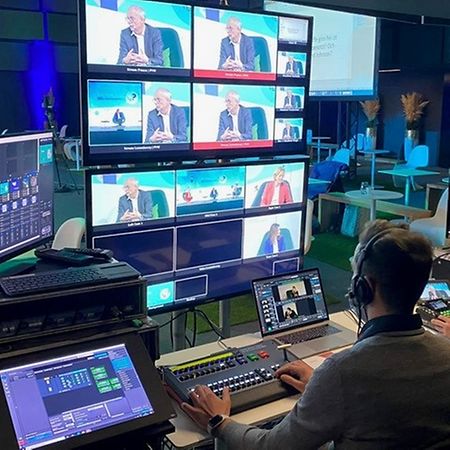 From disinfectant dispensers to turnstiles, to tents, CodexCare has used a full range of novel ways to keep people healthy. It helped to have gained valuable experience in the field of trade fair construction. "We are used to finding 'made to measure' solutions at short notice, and that's why we can offer our customers individually tailored solutions promptly," explains Risch.
CodexCare offers customers an all-in-one service: digital events in complete security.
For more information, please visit their website.