Executive training: the search for pragmatism
Executive training: the search for pragmatism
Executives want training options to help them manage the increased complexity of factors such as new technologies and changing regulations, but also to enable them to pursue several career paths. The goal is always to acquire knowledge that will generate direct professional benefits.
A few decades ago, a single diploma was a sufficient foundation for a successful career, even in positions with high responsibility. Those days are gone. Now managers must continue to train throughout their careers to remain attractive on the job market or to keep abreast of technological or regulatory developments. "Recent years have seen many changes. For example, technical developments such as blockchain and artificial intelligence are impacting a large number of sectors. Executives don't need to be specialists in each subject, but they must at least have a good foundational knowledge," explained Antoine Rech, Head of Campus at Sacred Heart University Luxembourg.
Sacred Heart University is an offshoot of a private American university, and was established in Luxembourg in 1991. At the time it filled a real gap in the country's executive training landscape, particularly with its accredited MBA programmes which to this day make it an important player in the lifelong learning landscape. "Our work also helped Luxembourg retain a significant number of professionals, as without us they would probably have had to leave to train and work elsewhere," added Mr Rech.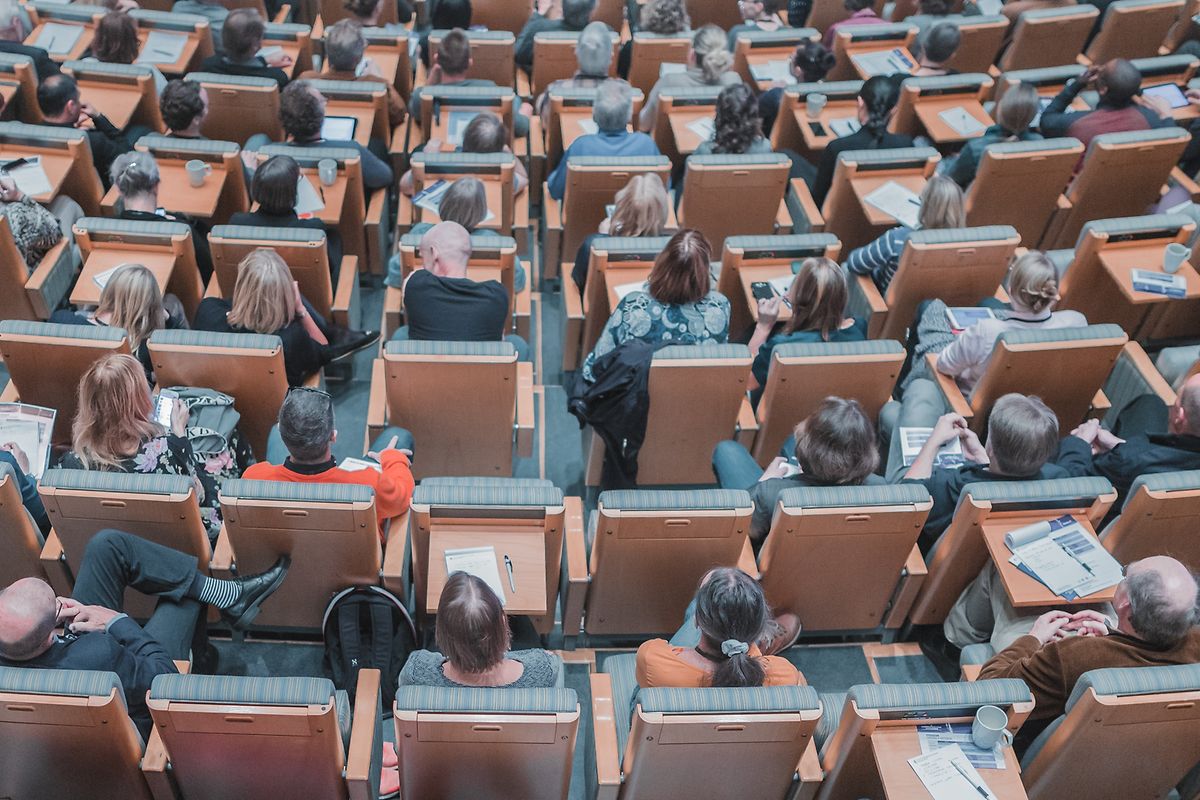 Training, but for what?
The range of training courses for executives in Luxembourg has grown, but not every provider offers the same level of excellence. It is precisely with the aim of delivering quality training within a regulated framework that the University of Luxembourg created its "Competence Center" in October 2018. This followed the dissolution of the IUIL (Institut Universitaire International Luxembourg). Today, it offers the opportunity to earn university certificates and ECTS points by following shorter courses in three main sectors: health, ICT and law/finance.
"We ensure continual close monitoring of the market thanks to our dedicated board, which features company directors from several different sectors."
Antoine Rech, Sacred Heart University Luxembourg
To know which sectors are the most promising and which skills are most in demand requires vigilance. "We ensure continual close monitoring of the market thanks to our dedicated board, which features company directors from several different sectors," explained Mr Rech. "They alert us to their needs and we adapt our training courses accordingly. Thanks to the great flexibility of our elective courses– which account for a third of the programme – we can quickly modify our curricula."
The Competence Center at the University of Luxembourg adopts the same approach via regular steering committee meetings in each sector, and it also works closely with public and private players to keep a permanent lookout for changing skills needs. "A watch is kept within each division on the latest developments. In addition, we collaborate with a number of players in the public sector; working in the field and studying reports such as those published recently by ADEM and other institutions. We do this to identify which skills are most in demand," added Anne Oberlé-Drapié, Managing Director of the Competence Center.
Shorter and more practical
"Managers want to develop or consolidate new skills and knowledge which will be directly transferable in the professional context.
Anne Oberlé-Drapié (Uni.lu)
In addition to the needs of the market, managers' personal needs have also evolved considerably. Long, tough training courses with overly theoretical teaching methods are now less popular. "The trend in other countries is towards building training courses à la carte using 'micro-qualifications'. Managers do not necessarily have the time to spend 250 hours on a course. They want to learn more and better, while developing or consolidating new skills and knowledge that will be directly transferable in a professional context," Ms Oberlé-Drapié added. "In addition, they have never needed more flexibility. Since Covid, digital learning has become even more popular, but the qualitative framework still needs to be well defined. This flexibility is also achieved by holding courses between 6.30pm and 9.30pm when our target audience are better able to attend," noted Mr Rech. "Moreover, some of our courses start mid-way though the academic year, enabling a training programme to begin at a suitable time."
Whether you opt for a long or short course, with or without certification, online or in person, these efforts will undoubtedly have a positive impact on your career and for your employer. Discuss these options with your managers to see if you can find a mutually beneficial arrangement, particularly given the support offered by the state.