Experience "Wine Lights Enjoy"
Experience "Wine Lights Enjoy"
Do not miss a unique evening wine experience in spectacularly illuminated Luxembourg Moselle vineyards.
There has never been anything like this before on the banks of the Luxembourg Moselle: a relaxing evening walk/wine-tasting through illuminated vineyards. An ideal evening out for young and old!
This is your chance to taste the excellent wines and crémants of the Moselle region and meet the producers, in a most spectacular setting. Inspired by the successful "Wine Taste Enjoy" over the Whitsun weekend and "Wine Cheese Enjoy" during the first weekend of February, there will be an evening open-air wine event with light show called "Wine Lights Enjoy." Organisation is by the Regional Tourist Office of the Moselle Region, in collaboration with Wormeldange commune.
On December 3 and 4, 2021, from 17:00 to 23:00, the vineyards between Wormeldange and Ahn will be lit with impressive colour illuminations: the first time such a spectacular has been organised on the banks of the Moselle. Sky projectors, light columns and laser fans will transform these vineyards into a uniquely lit nightime landscape.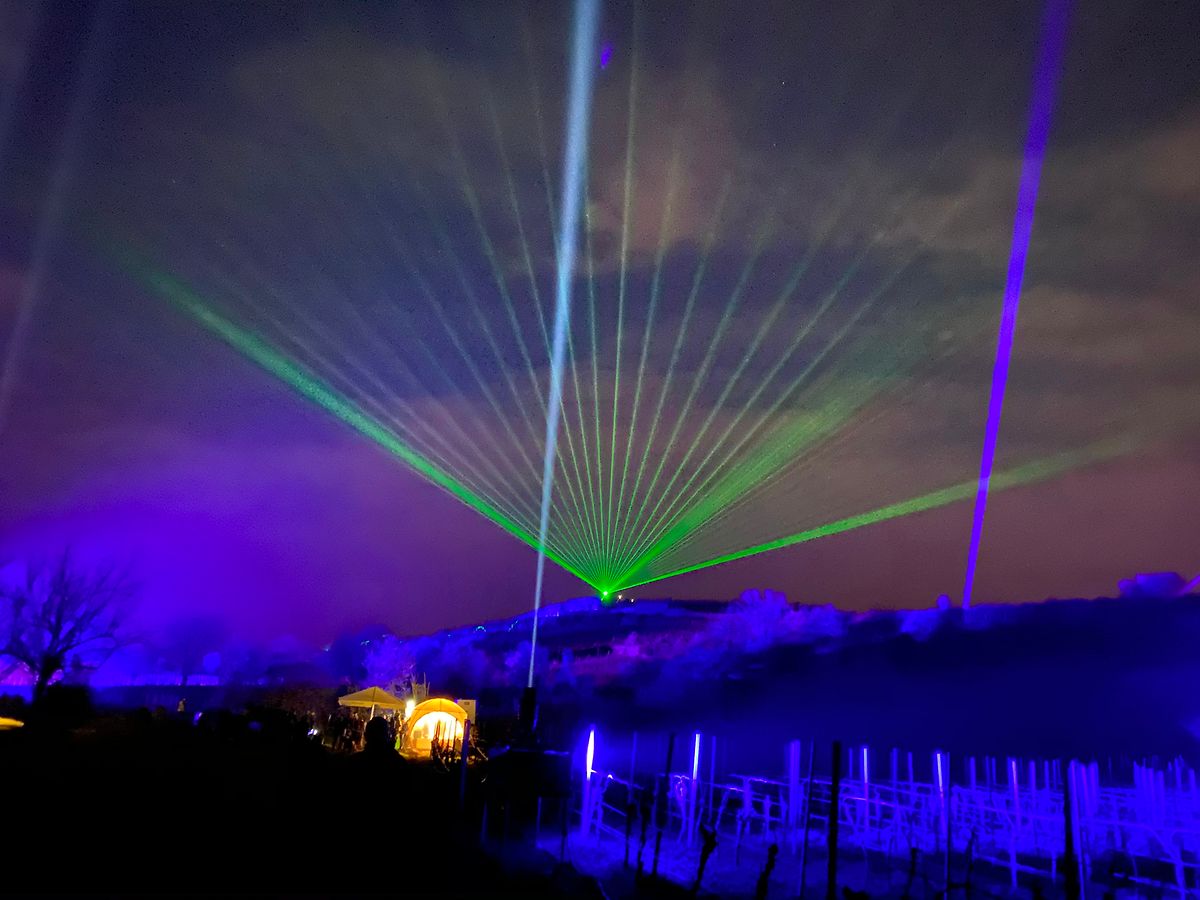 Meanwhile, visitors will taste and purchase wine from along a well-lit 4.5km route. Wine, food, soft drinks and hot drinks will be available from 15 winemakers, five clubs from Wormeldange, and two food trucks. Please note that some of the stands will only accept cash.
Two free shuttle buses will run: one between Ehnen, Wormeldange and Grevenmacher, the other between Dreiborn, Wormeldange and Ahn. There is ample parking in Dreiborn, Grevenmacher and Ehnen.
To access the Wine Lights Enjoy event you can purchase 1 or 2-person tickets, and there are options for youth (12-15 yrs) and children (0-11 yrs). You will receive an e-ticket with a QR code which can be printed or presented from your mobile device.
Vouchers for 5cl servings of wine can also be purchased, and redeemed at the winemaker stands. A custom-made "Wine Lights Enjoy" glass is included.
Tickets* are available from the ticket store at www.visitmoselle.lu. Secure your tickets until 21.11.21, and booking early gives attractive rates.
We're sure the whole family will find this an enjoyable experience in an extraordinary atmosphere. You won't want to miss this!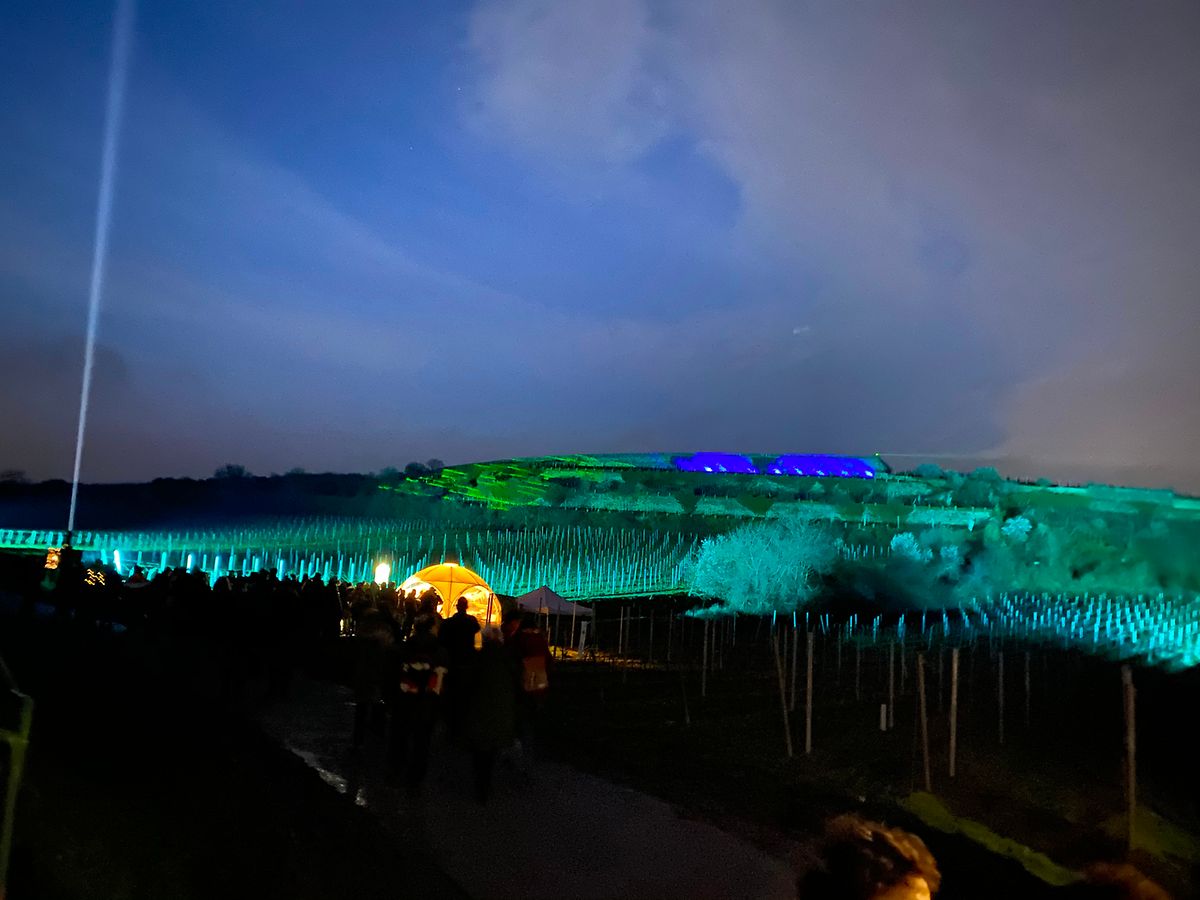 For information about the event see https://wle.visitmoselle-event.lu.
This is a CovidCheck event, so each participant will need a valid digital COVID certificate (EU DCC) with a QR code to prove that the participant is either vaccinated, recovered from Covid or has had a negative PCR test in the previous 72h) or a certified antigen rapid test in the previous 48h). For school children, a valid (48h) certificate from authorised educational staff is accepted.
* All tickets are only valid for the single day booked and are not transferable to another day. This also applies to the wine-vouchers.