Funds in a time of war: what next?
Funds in a time of war: what next?
As the tragedy of war in Ukraine grinds on, the rest of Europe faces the economic cost of this aggression.
For Luxembourg this includes the fund industry adjusting to these new realities. Emmanuel Frédéric Henrion, investment funds partner and Oliver Zwick, investment funds counsel at Clifford Chance Luxembourg commented on the impact so far and the longer-term implications.

Energy and food supply is now a weapon of war, with the consequences of rising prices rising interest rates. This will affect the way asset managers seek to raise funds. "If there is less cash available due to monetary policy aiming to contain inflation, there will be less for investment funds over the long term", said Mr Henrion.
Significant overall impact
In general, this remains something for the future. "We do not yet see any impact on the Luxembourg funds industry from these forces," Mr Henrion noted, with the state of financial markets being the immediate concern for investors. "Recent months have been extremely busy for our practice, but we are seeing signs of impacts elsewhere," he added.
Even if the direct effect of Russian sanctions on Lux funds in terms of assets under management has been relatively slight, the overall impact is more significant. The Luxembourg Central bank put total exposure at the start of the war at €18bn investment in Russian assets, which at the time equated to 0.3% of the country total. The effect is limited on the investor side too. "Lux funds did not really target capital from Russia, and in light of the sanctions it is now almost impossible to raise capital from Russian nationals or legal entities," said Mr Zwick.
However, more significant is the number of funds affected. A total of 61 entities had more than 10% of their assets invested in Russia, said CSSF CEO Clade Marx in March. This equated to 1.8% of all funds domiciled in the country. Of these, 41 were suspended at that time. "This is despite many managers having sold their Russian assets as the crisis loomed," said Mr Zwick.
Options for funds
Funds are suspended to avoid unequal treatment of those who choose to remain invested. Redemptions would result in liquid assets being sold, with the frozen assets remaining at the same level. The result would be loyal investors becoming relatively more exposed to sanctioned entities.
Three options for funds were described by Mr Henrion. For those with very limited and low value, "probably the most efficient option is for these assets to be marked to zero, written off and the asset manager can move on," he said. However, if there is very significant exposure to Russia – such as for a fund with investment policy focused on Russia – a major part of the assets will be illiquid and long term redemption suspension is probably the only choice.
The middle scenario is the most complicated. Here a fund might have a 5% to 10% stake – a typical scenario in many emerging market funds. Neither a write down nor a long-term suspension are easy to justify.
Side-pockets to the fore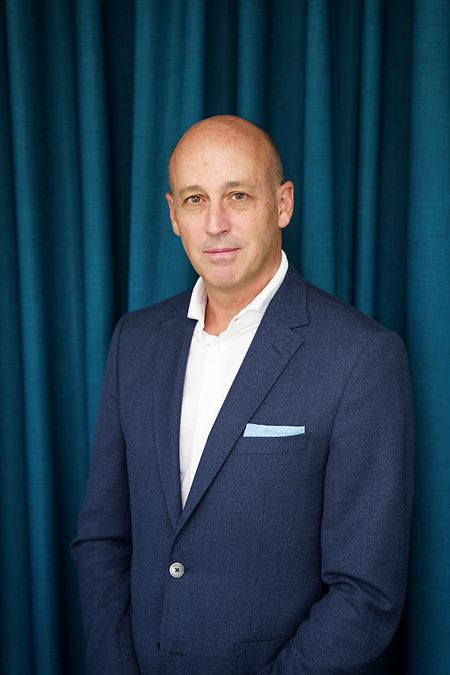 Emmanuel – Frédéric Henrion
"It is in this situation that the side pocket makes sense, whereby illiquid assets are allocated to a sub-portfolio," Mr Henrion explained. "If an investor redeems their share in the fund, the liquid assets can be traded, but the investor will retain their holdings of the sanctioned assets," he explained. For investors which remain loyal, the economic exposure does not change. If eventually the assets become unfrozen, then normal valuation and trading could resume from the side-pocket.
A few asset managers have taken this step, including the likes of Schroders which created side pockets for Russian assets in its €200m Luxembourg-domiciled emerging Europe fund. Otherwise, few appear to have taken this step, with most asset managers and the CSSF unwilling to discuss the matter in public.
Yet Mr Henrion sees signs of the technique coming increasingly under consideration as the Ukraine conflict appears to be due to persist for a considerable period. "The Schroders move is a proof of concept for the rules the CSSF has adopted, but there can be no denying that this is not a straightforward process," he said, particular for funds marketed cross-border into multiple jurisdictions. Numerous regulatory and tax implications in each country need to be addressed.
Managing sanctioned investors
Side-pockets can also be useful when addressing the challenge of sanctioned investors with holdings in Lux funds. For the fund to continue operating as normal for the majority of investors, the shares held by the sanctioned individuals can be separated, with separate NAVs calculated for each. "However, this operation has to be managed with care, as sanctions require the assets to be frozen without 'alteration', which is not an easy legal concept to deal with", Mr Henrion added.
On a more general point, Mr Zwick underlines the part investment funds have played in implementing sanctions during this crisis. "The fund industry has had a fundamental role in ensuring sanctions issued by international bodies on companies and individuals are implemented effectively," he said.