Getting to Lux Airport the smart way
Getting to Lux Airport the smart way
Many people are now flying out on their Christmas holidays. But this year, they can leave their cars at home and forget the stress of finding a car park or the cost of taxis.
It has already been a year since its launch, and Door2Gate by Flibco.com continues to give Luxembourgers a more affordable and greener way to make it to Luxembourg Airport and back again.

Flibco's innovative transport service relies on a cutting-edge algorithm, which automatically combines in the same vehicle people who intend to go to Findel airport at the same. By doing so, Door2Gate manages to offer a transport rate which is significantly lower when compared with other airport shuttle solutions, but this is not the only advantage. Through its sophisticated system that handles and optimises bookings, while also considering other factors, such as customers' locations, desired arrival times and real-time traffic information, the service ensures that customers make it to the airport exactly when they want to be there.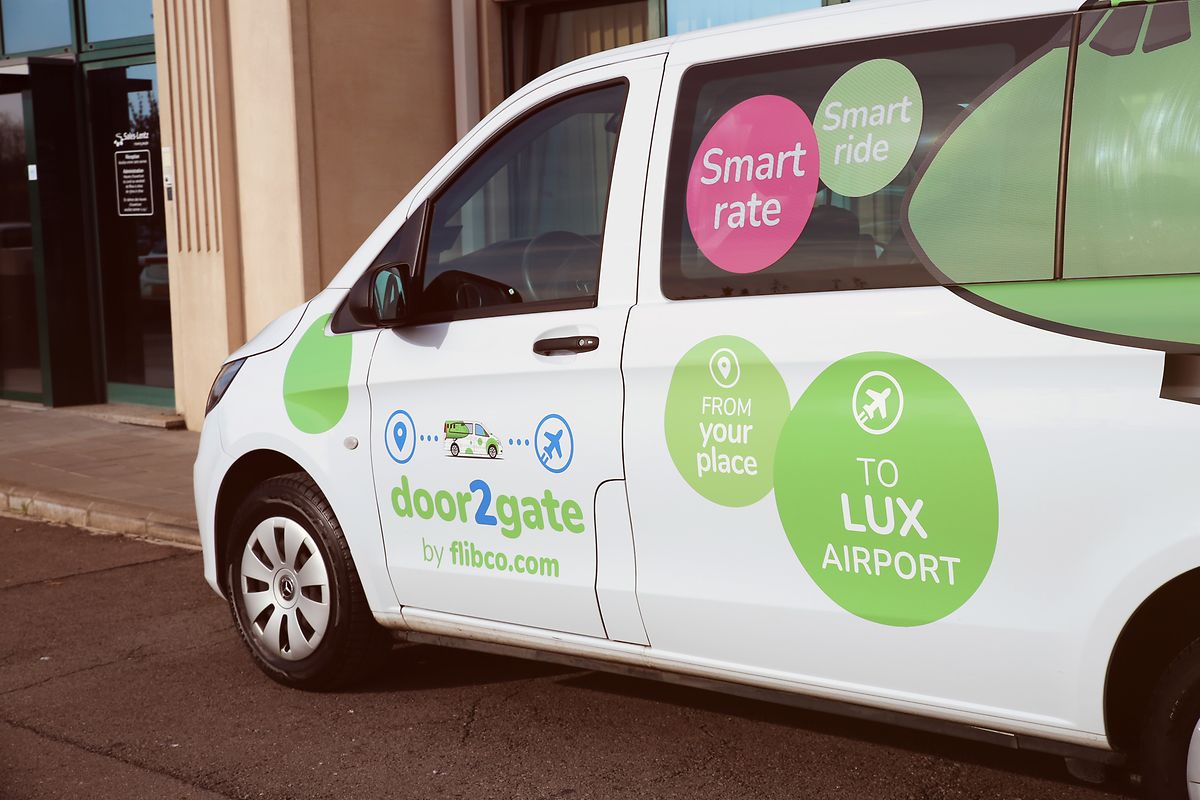 When booking, passengers only need to state their desired arrival time at the airport. The system will then inform them of their pick-up time to ensure they arrive at the airport punctually.
You can book and pay for the trip in just a few clicks, whether you're on the mobile app or the flibco.com website. Cheaper than a taxi but just as practical, Door2Gate is not just a way to save money, but it also reduces carbon emissions.
Here are some examples of how it is easy on your pocket:
Cloche d'Or to the airport: starting from €22 versus €41 on average for a taxi
Kirchberg to the airport: starting from €15 versus €25 on average for a taxi
Bertrange to the airport: starting from €32 per person versus €48 on average for a taxi
Additionally, if you book now before the end of December, you can benefit from an extra 20% discount by using promocode "LUX-CHRISTMAS".
Book your trip online now at flibco.com or on the app.
The app is available in the Apple Store or on Google Play