The distinction of our 3 concepts: Rockids nurseries, Montessori by Rockids nurseries and day care centers (4-12 years old), allows our specialised teams to provide a quality service and to better meet the different needs of children and parents.
Without emotion, there is no learning.

Boris CYRULNIK
Why does Rockids set up a project to support children's emotions?
Because challenges are part of daily learning for children and they need to express themselves, to manage emotional storms, to gain confidence and sometimes simply to be in a calm environment.
At Rockids our mission is to support children in managing their emotions through projects that focus on developing social-emotional skills, attachment experiences and relationships and interactions with others.
Based on one of our values, which is "taking into account the child as a unique individual", we use many tools with the children, our team of educators and the parents, which allows us to create a real synergy and facilitate communication and exchanges.
Our objective is to provide the keys that will help each child to grow and at the same time reassure parents about the management of their children's emotions!
An "emotional space" for children
In order for the children to express themselves, an "emotional space" is made available to them with materials that make the child want to relax and express himself (stuffed animals, puppets, books, games, etc.).
In this way, each child can release his or her emotions, verbalise and express themselves freely. The space is accessible all day long and completes the action of the educational team which accompanies them according to their needs.
Activities, games and rituals are also proposed throughout the year so that the children can learn to appropriate the different emotions.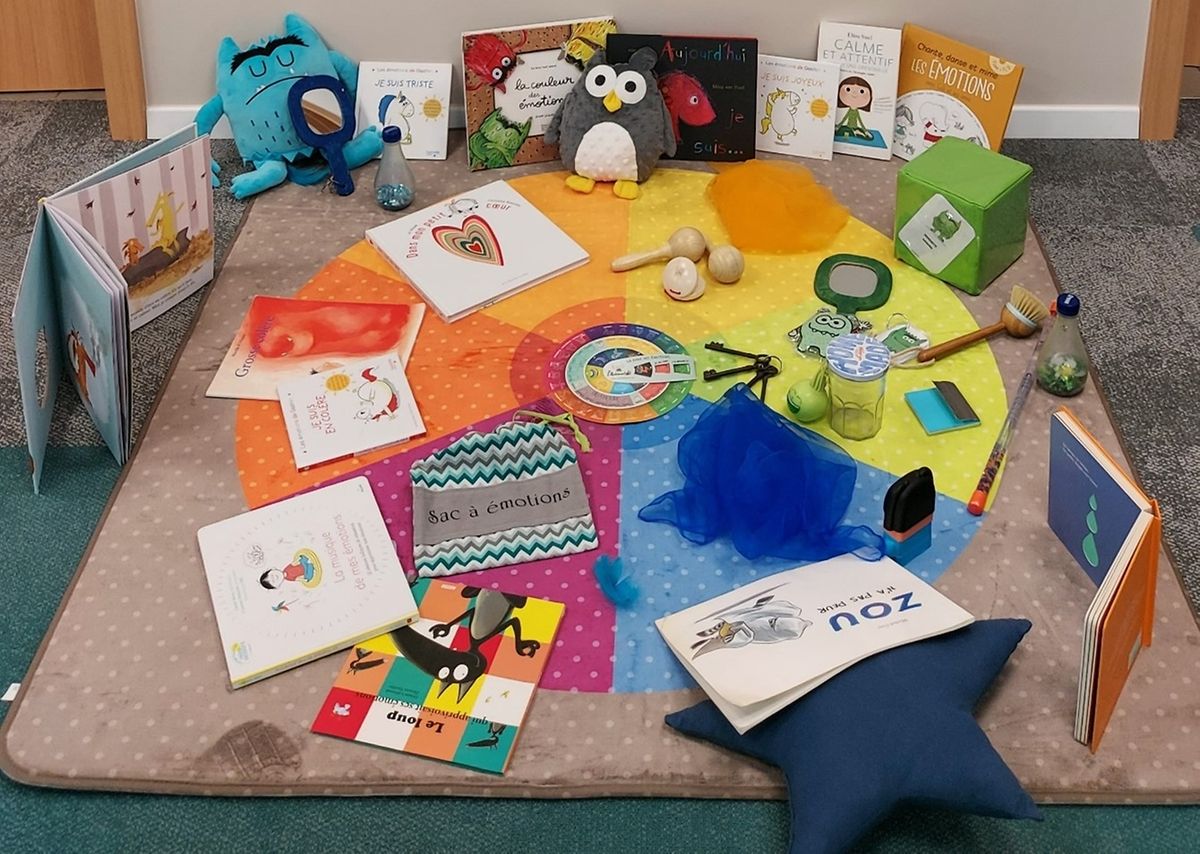 A trained educational team and workshops for parents
In order to better understand children's emotions on a daily basis, our team is regularly trained through internal workshops such as "The emotional world of the young child", "Snoezelen" and "Professional observation".
We listen to parents and also offer "parents' workshops" throughout the year, which allow us to discuss the most frequently discussed issues, particularly during the communication between parents and teachers.
Interested in visiting one of the Rockids facilities?
Go to rockids.lu! Fill in the pre-registration form and select the location you are interested in. The Rockids team will contact you shortly to schedule a visit and answer your questions.