A coordinated effort between the public and private sectors will be critical to solving the challenges ahead. For investors, the transition to a more sustainable future presents both risks and opportunities. Investments that address energy, land use, water, health and urban communities can yield financial, environmental, and social returns.
Gains in global living standards have come at a cost, both in terms of uneven distribution and environmental impact. Natural disasters caused an economic loss of USD 268 billion globally in 2020, according to Aon (1). Climate change affects our health, displaces entire communities, and poses risks to the operations and supply chains of our economies. For instance, air pollution is the fourth most common cause of death globally; and some of the world's largest cities – from Venice to Rotterdam, from Houston to New York, from Tokyo to Jakarta – are sinking, while others such as Cape Town face droughts. Water seems abundant, but only less than one percent of it is accessible fresh water, much needed for our lives and economic activity.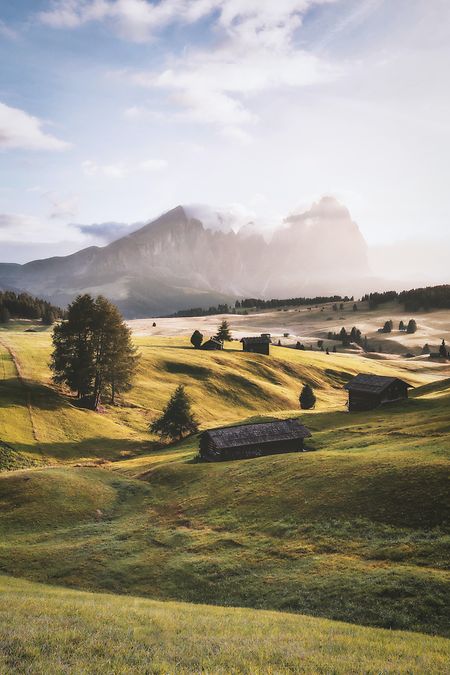 Building a sustainable future will require consumers, companies, and governments to reimagine lives, business models, and policies. Holding global temperature increases to less than 2 degrees Celsius—the target set by the Paris Agreement—requires global land users to reduce their emissions by two-thirds.
The good news is that we have the opportunity to turn the tide, thanks to a combination of new technologies, increasingly sustainable consumers, and global policy coordination. This is particularly evident when we talk about energy, which contributes two-thirds of the global greenhouse gas emissions. Renewables are becoming the cheapest sources of energy in many European countries; battery technology is now more reliable; and regulation on air pollution encourages companies to address their emissions. Those that are innovating to solve climate-related challenges will enjoy robust long-term growth prospects. For instance, the marketplace of companies that drive sustainable land use, ranging from plant-based meats to satellite monitoring technologies, could grow to USD 700bn in the next decade.
At UBS, we closely monitor how climate change impacts you, your business, and your wealth. The future of our earth depends on public and private investments in themes such as electric transport, biodiversity conservation, and smart agriculture.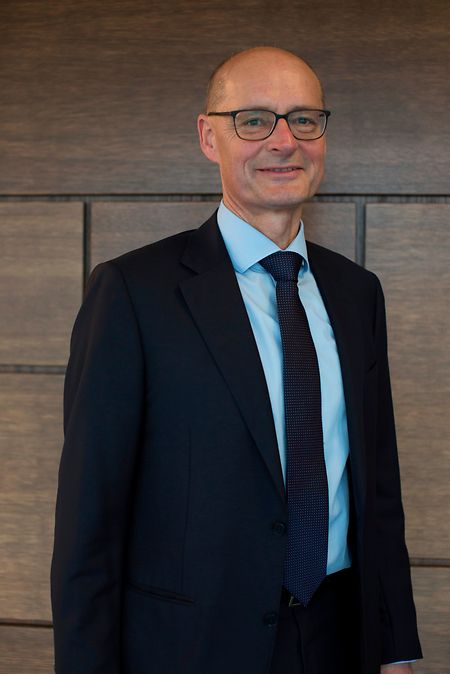 Heinrich Baer, Country Head UBS in Luxembourg
"Business owners and investors urgently want to tackle environmental challenges efficiently and profitably," says Heinrich Baer, Head UBS Global Wealth Management Luxembourg & Nordics and Country Head at UBS in Luxembourg. "Our Future of Earth report considers catalytic investments that have the potential to generate strong financial returns, while at the same time addressing key topics ranging from air pollution to urban heat islands, dilapidated infrastructure to chronic freshwater shortages."
Investors can prepare their portfolios for the future of earth in four ways:
1. Invest in companies that remedy the causes and effects of climate change on health and urban communities. Opportunities include green technologies, climate-related illness treatments, and private market investments in oncology and sustainable cities.
2. Invest in firms accelerating the transition to a sustainable energy grid. Examples include companies in renewable energy generation, electric transport, and the development of novel batteries or fuel cells.
3. Invest in businesses that support less carbon-intensive land usage and biodiversity conservation. Consider businesses providing land use monitoring, supply chain validation, and alternative proteins.
4. Invest in corporations and private businesses driving smarter, more sustainable water usage. These include water network automation, desalination equipment, and water infrastructure providers.
For private clients, UBS offers a variety of suitable solutions for your portfolio, from equities to alternative investments. Private investors' long-term approach can help protect their portfolios from climate-change risks and enable them to capture growing opportunities. Your patient capital will be critical to delivering sustainable profits and a healthier, prosperous, and more equitable earth for all.
If you want to find out more or contact us, please click here.
(1) Aon Impact Forecasting, "Weather, Climate & Catastrophe Insight: 2020 Annual Report," https://www.aon.com/global-weather-catastrophe-natural-disasters-costs-climate-change-2020-annual-report/index.html