Luxembourg might seem like an obvious destination for business events. As well as its international focus, beauty, and economic robustness, the country also offers high-quality venues, great infrastructure, and an international airport minutes from the city, plus that most important feature: excellent restaurants and caterers.
Despite ticking all the right boxes, it is easy for Luxembourg – or any destination, no matter how attractive – to be overlooked. Event organisers have a wide variety of options. The business events industry is a multibillion-euro industry, and for decades many destinations have made concerted efforts to garner their share of attention, all the while building up their reputations and their expertise in attracting events. What can Luxembourg do to compete?
This is the rational behind the founding of the Luxembourg Convention Bureau. Created in 2019 by the Ministry of the Economy and the City of Luxembourg, the LCB has become instrumental in bringing more business events to the country, while at the same time supporting local stakeholders. "We know that Luxembourg is among the best destinations in Europe for events for corporates, associations, and incentives," says François Lafont, CEO of the LCB. "We have so much to offer."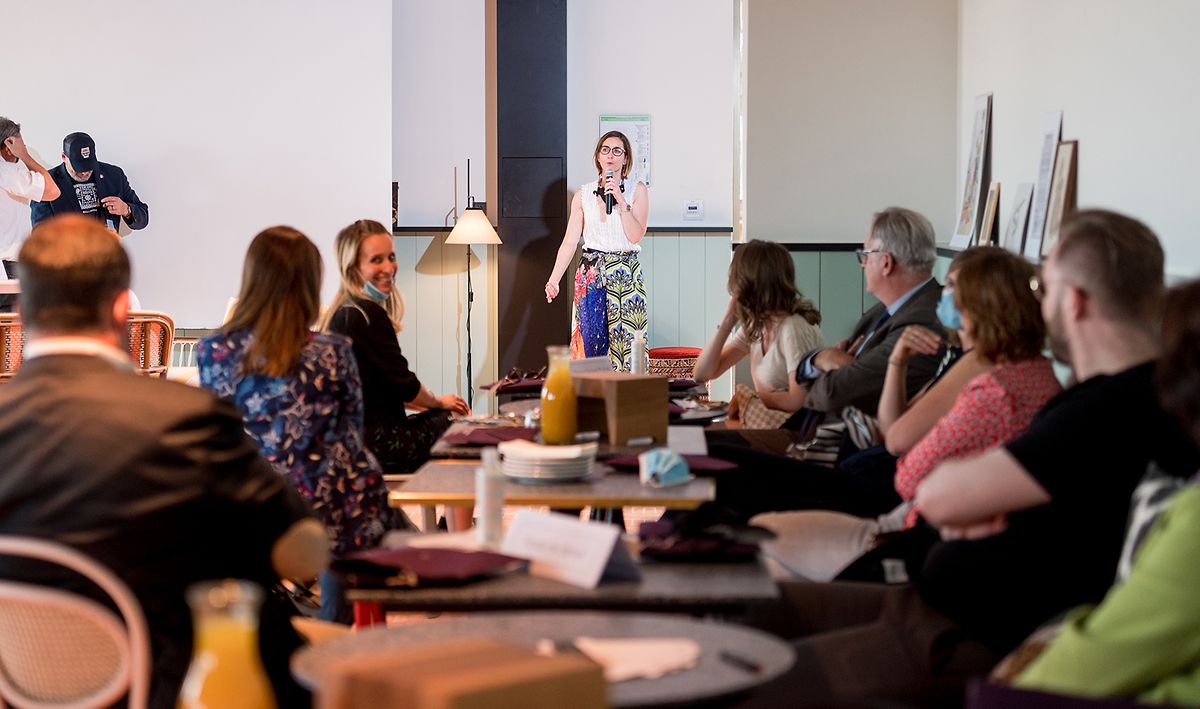 The approach of the LCB is both outward-looking and domestically focused. It promotes Luxembourg as a whole, along with its venues, hotels, event agencies, transportation companies and event service providers. At the same time, it offers support and resources to those who stand to benefit locally. The LCB focuses on events by corporates and associations, which range from board meetings and incentive trips to congresses and conferences. Despite the significant overlap, the two major categories require a different type of approach, which is why the LCB has staff specialised in both.
However, the overarching goal is not only to draw business events to Luxembourg, but also to give broad support to event organisers. "We provide assistance, we make impartial suggestions, we put organisers in contact with experts and key players who can maximise the impact of their events," Mr Lafont says. "Whether for a congress with thousands of attendees, a small business meeting, or a team-building weekend, we offer bid assistance, we help to organise orientation trips and site inspections, we create information packs and planning toolkits, and much more."
A wide range of positive impacts have resulted from the LCB's work. It has provided a boost to businesses who cater for the events industry, ranging from large venues such as the Philharmonie down to family-owned meeting halls in the countryside. As well, we support every sort of service provider imaginable, from businesses specialising in team building and leisure, tour organisers, caterers, to audio-visual supply companies.
Obviously, the global business events sector took a big hit in 2020 with the health crisis. Many in the industry faced an uncertain future. The LCB has continued to work closely with its partners during this period, helping them to incorporate hybrid and virtual events into their offerings, while showcasing the various options used in the industry to ensure their venues and services meet safety and health requirements.
Not only that, but the LCB has developed close relationships with leaders from the country's key economic sectors. As well as Luxembourg's key specialisations, such as finance, logistics, and ICT, we have worked with entrepreneurs in sectors as varied as wood treatment, agriculture, and maritime. By fostering these relationships, the LCB is able to easily and organically put association conference organisers in touch with local experts who can make events more effective. At the same time, these connections help to develop the sectors by granting them exposure as well as networking and knowledge-sharing opportunities.
The LCB has ambitious goals for the next five years, including the desire to double the number of business gatherings in Luxembourg. Another is to rise into the top fifty in the International Congress and Convention Association (ICCA) global destination ranking regarding the total number of meetings held. Its current position is 64th.
One recent success, and a sign that Luxembourg will continue to attract large events, is the country having been chosen as the location for the 2022 European Freight & Logistics Leaders' Forum, one the foremost gatherings of leaders in international freight logistics. The conference will be a boon for the Luxembourg economy, particularly its significant logistics and maritime sectors. The country hosts two of the most important logistics hubs in Europe and offers unrivalled connectivity.
Fostering connections is one of the things that Luxembourg and the LCB do best. At its heart, the LCB is a friendly service organisation, one whose success is measured by its ability to bring people together. In short, the LCB is showing that it is living up to its slogan: "uniting people, shaping the future."