Three new daycare centers in Bertrange, Limpertsberg and Beggen were added to the Rockids group at the start of this year. This added to a network which can now welcome more than 600 children aged between 3 months and 12 years. Rockids has reorganized to manage this growth, and so it is now possible for more children to benefit from its values and expertise.

Rockids' family-centered values
Open every working day of the year (Monday to Friday excluding public holidays), Rockids daycare centers provide children with the peace and attention they need.
At Rockids we understand the key importance of developing strong educational programs and how they are incorporated into how we care for children in all our facilities.
We demonstrate our socio-educational vision with the children through partnerships with organizations such as the Luxembourg Red Cross, the Kriibskrankkanner children's cancer association and others.
We think it is essential to introduce our children to notions of ecology by helping them to discover nature though outings and by experiencing our vegetable gardens. Each child is unique with individual infinite potential will be immersed in this environment, and helped to grow accordingly.
We offer three care concepts: Rockids, Montessori by Rockids and daycare centers, with each developed to meet the needs of children, parents and educators.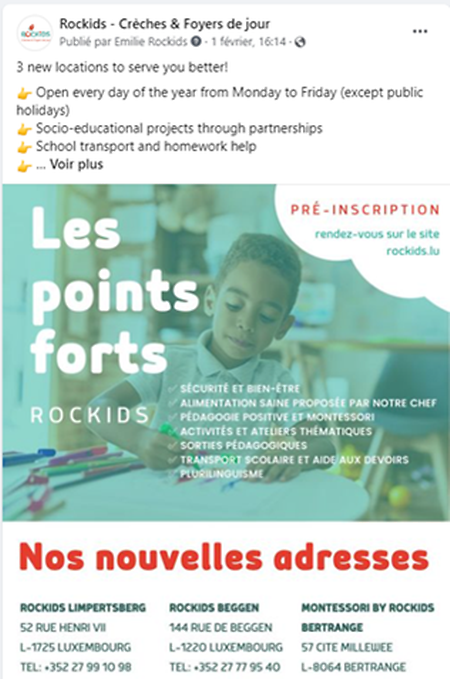 School transport and help with homework are a part of our daycare center package. In the Montessori by Rockids crèches, weekly activities are organized, with the goal of promoting the children's well-being.
A daycare service accessible for residents and non-residents of Luxembourg is available during the school holidays in all our day care centers. We do this to provide cover when public and private structures close for holidays. This service allows parents to go to work with complete peace of mind.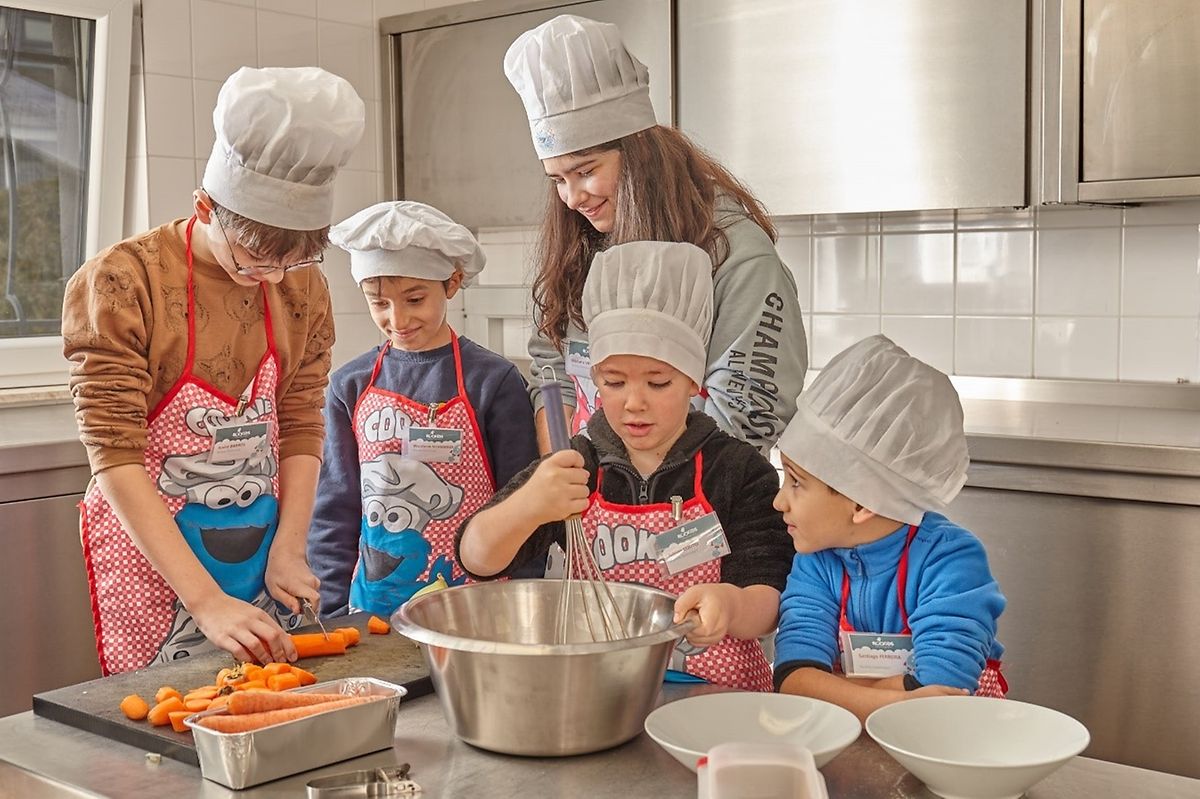 Thanks to our central kitchen located in Mamer, Rockids offers fresh, healthy and local meals made every day by Olivier, our cook trained in early childhood nutrition. The products are carefully selected in collaboration with our local Luxembourg partners.
Culinary workshops are also offered to the children to allow them to develop their creativity. An aromatic vegetable garden project is being set up in the most structures to teach children to eat well. Particular attention is paid to "anti waste" to make children aware of the importance of natural resources. Multilingualism is also integrated into our menus through the organization of country weeks. The child actively participates in meals, snacks and culinary activities.
Rockids 2022 is: 4 new Montessori by Rockids nurseries in Leudelange, Bertrange, Mamer, Dudelange and 3 new structures in Limpertsberg, Beggen and Bertrange. And more to come!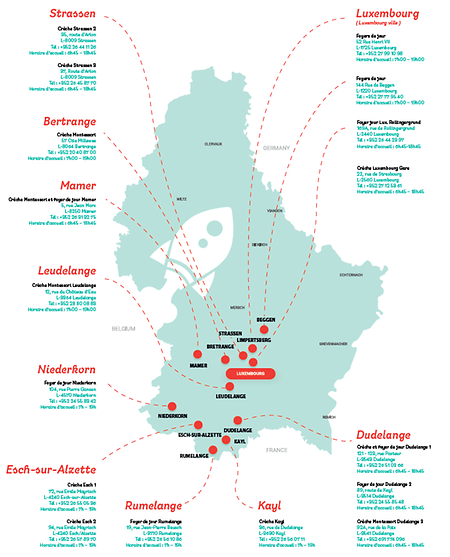 Visit rockids.lu! Fill in the pre-registration form and select the facility you are interested in. The Rockids team will contact you shortly to schedule a visit and answer your questions.
Contact us by phone or email, we will be happy to answer all of your questions:
Phone: +352 28 80 08
Email: info@rockids.lu