The difference between a conventional cabinet and a built-in cabinet from CABINET? A CABINET is planned down to the last detail and is therefore always unique and Made in Germany. Behind smooth-running sliding doors or practical hinged doors, there is a true talent for tidiness that is perfectly matched to its owner.
Especially in intricate space situations or nooks, a premanufactured wardrobe often reaches its limit, and thus the living area cannot be fully utilized. The customized CABINET built-in wardrobes provide an interesting alternative here, as even the trickiest corners can be transformed into clever storage space. With the help of an exact measurement of the site, the available space is optimally utilized, and thus appropriate solutions can be designed for any room conditions.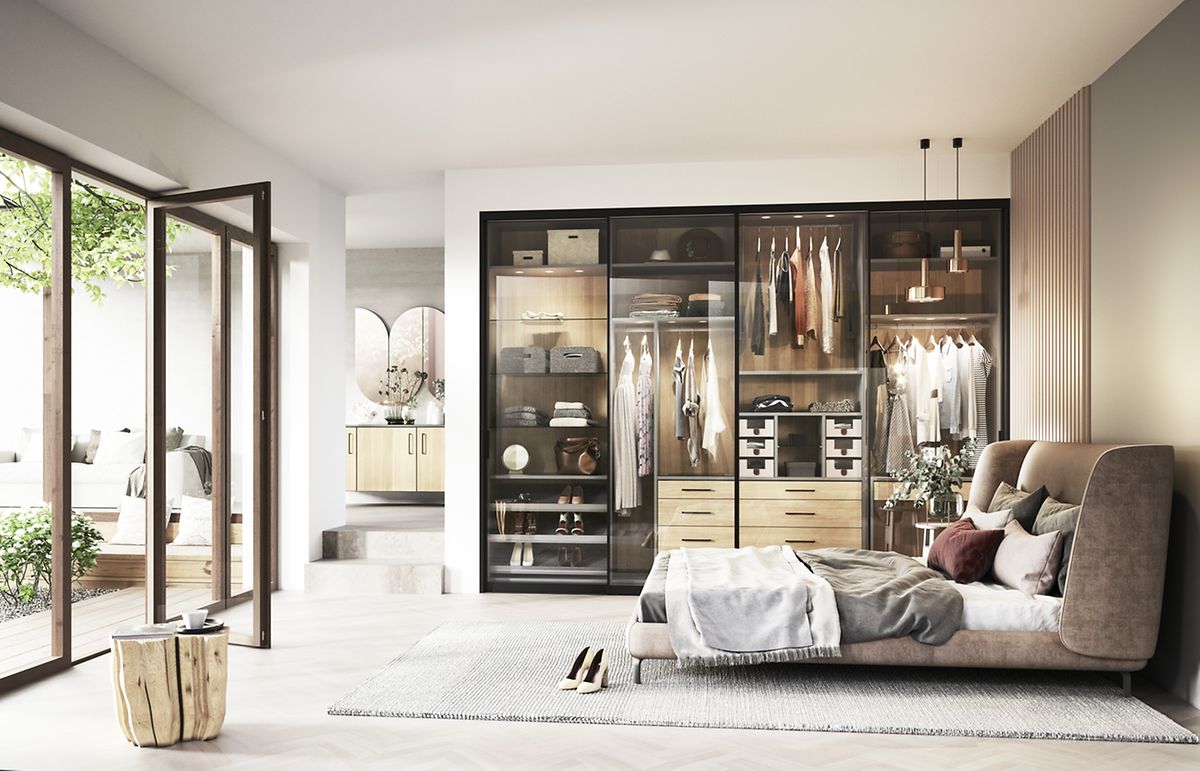 Picture Gallery
Please scroll down,
to see more pictures.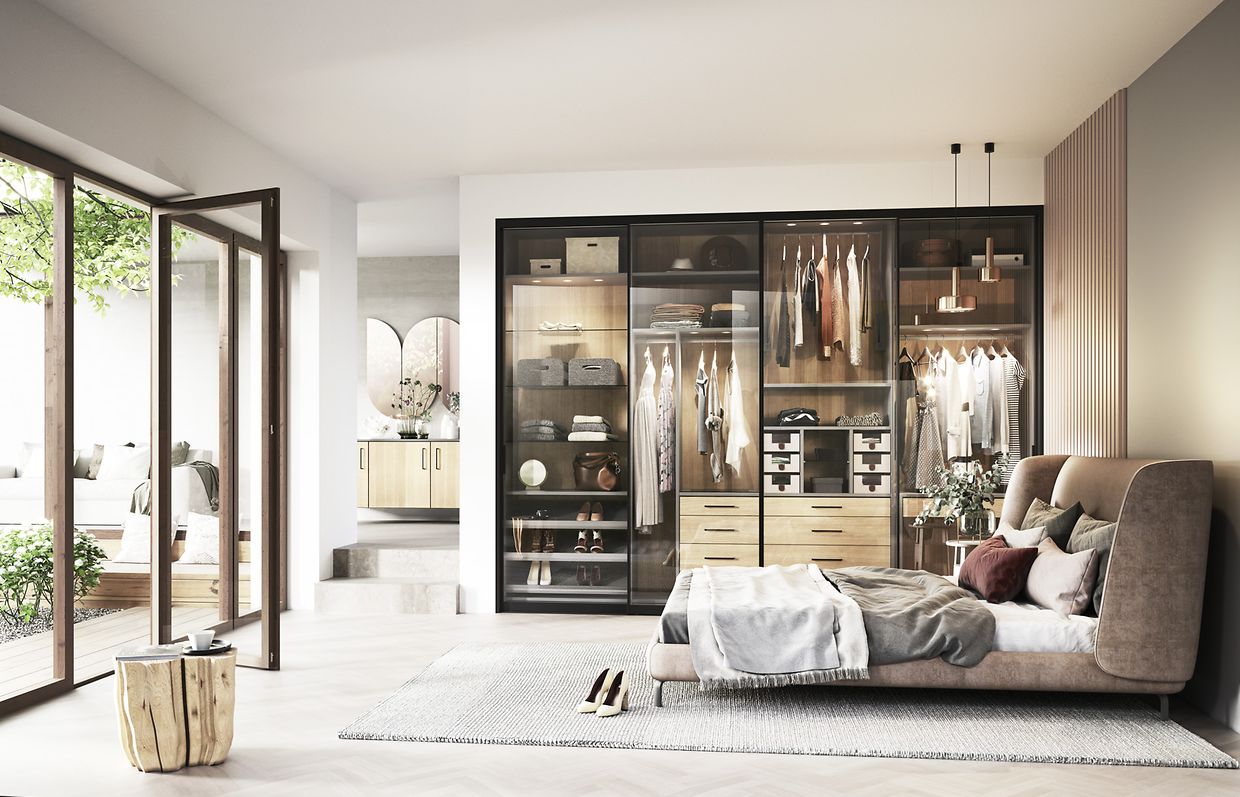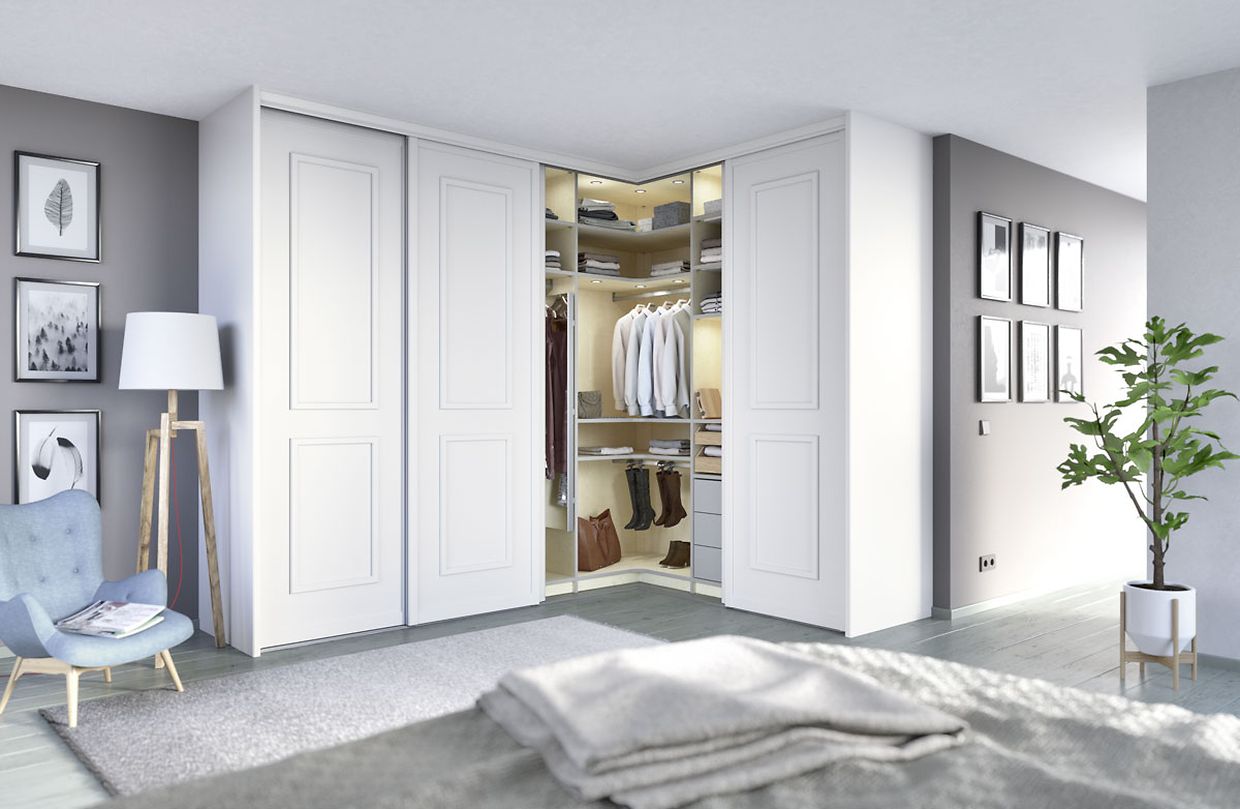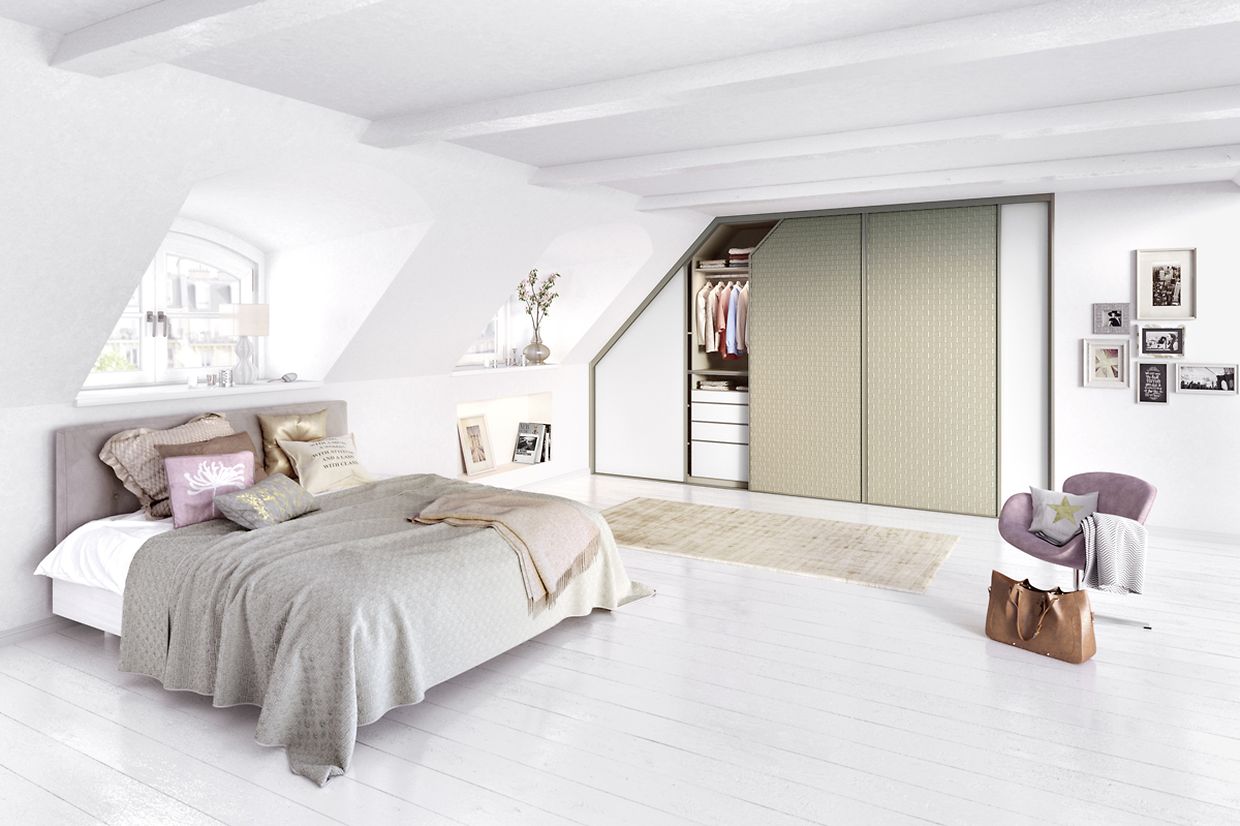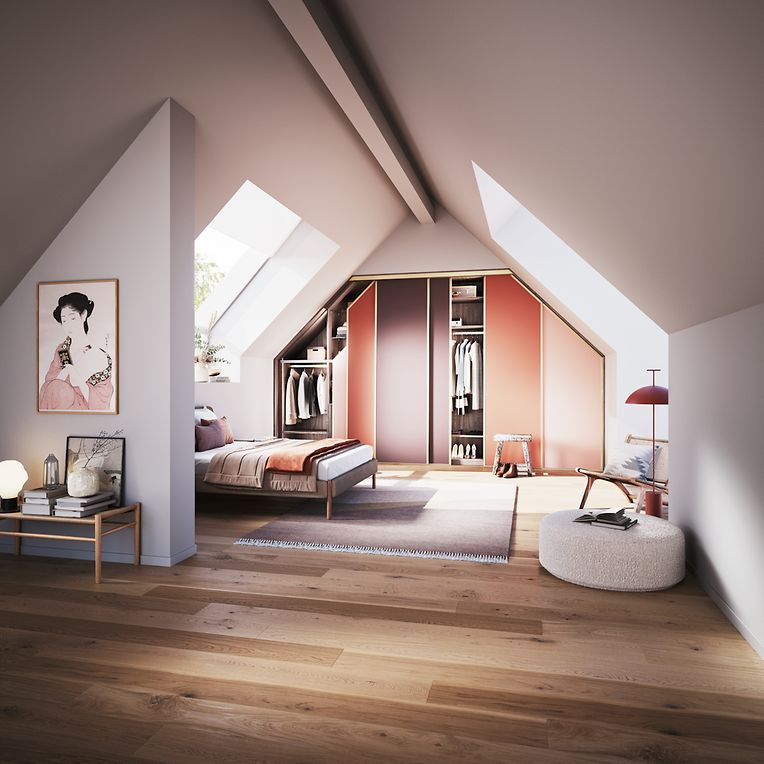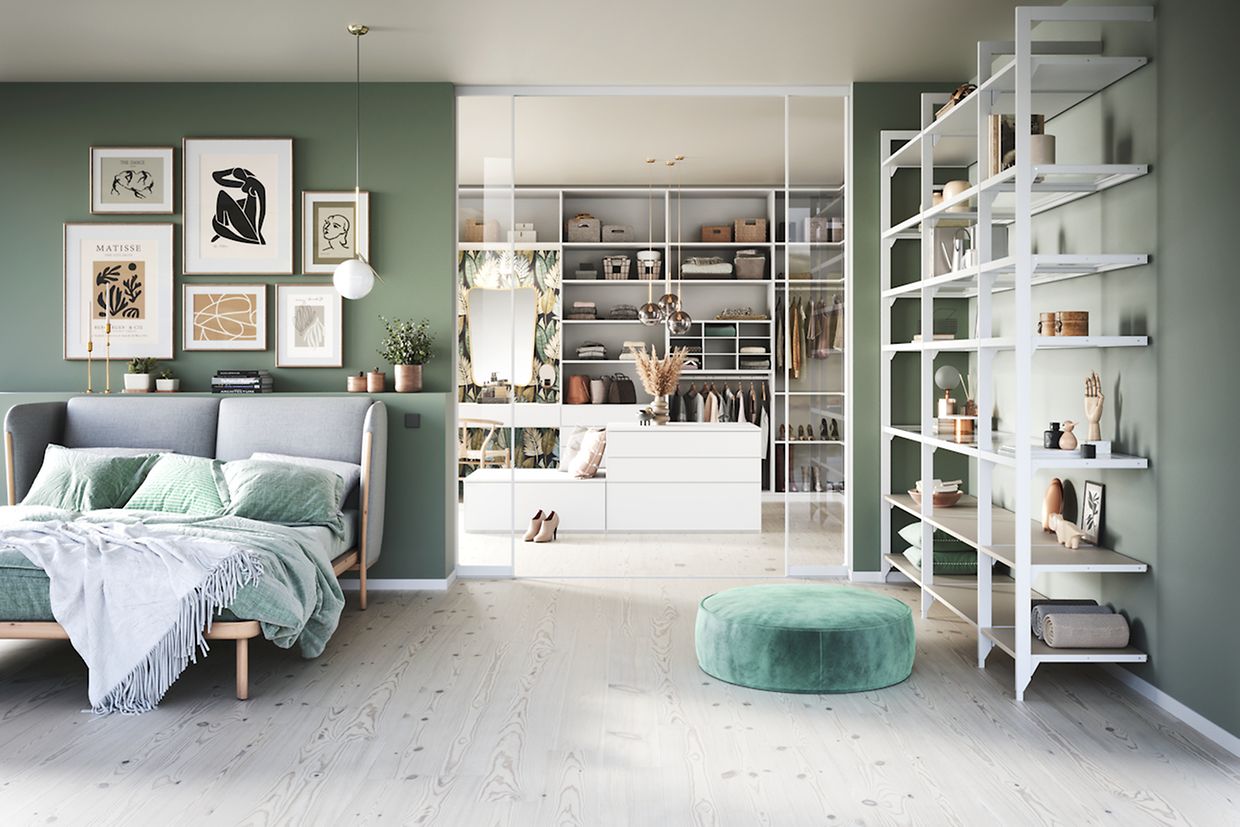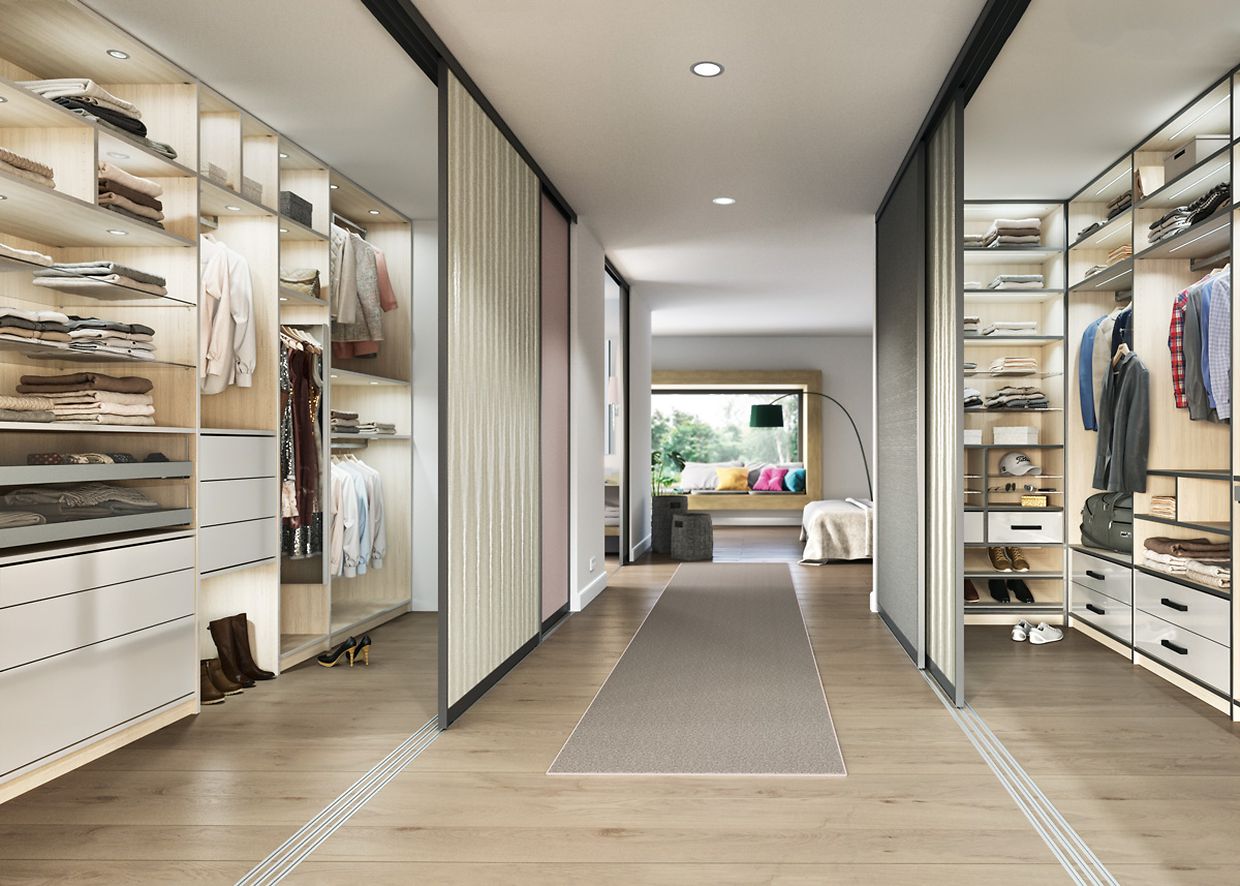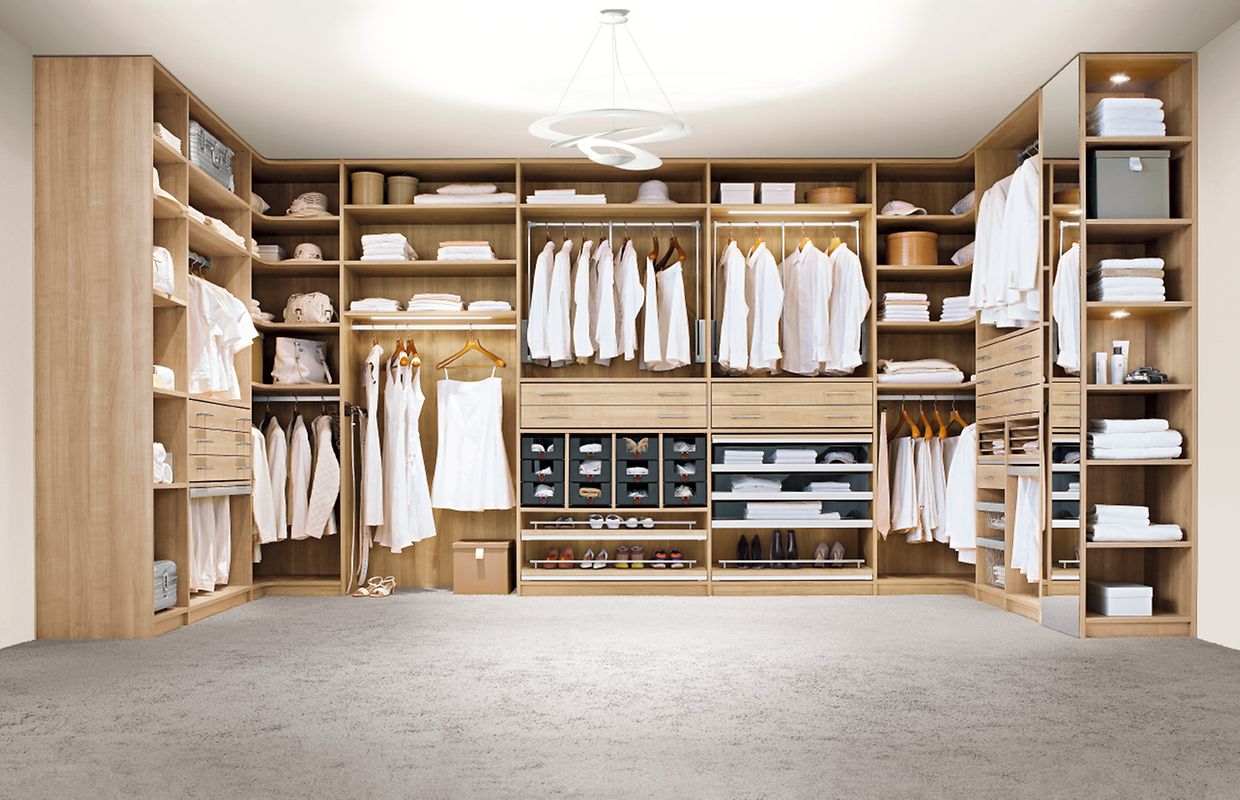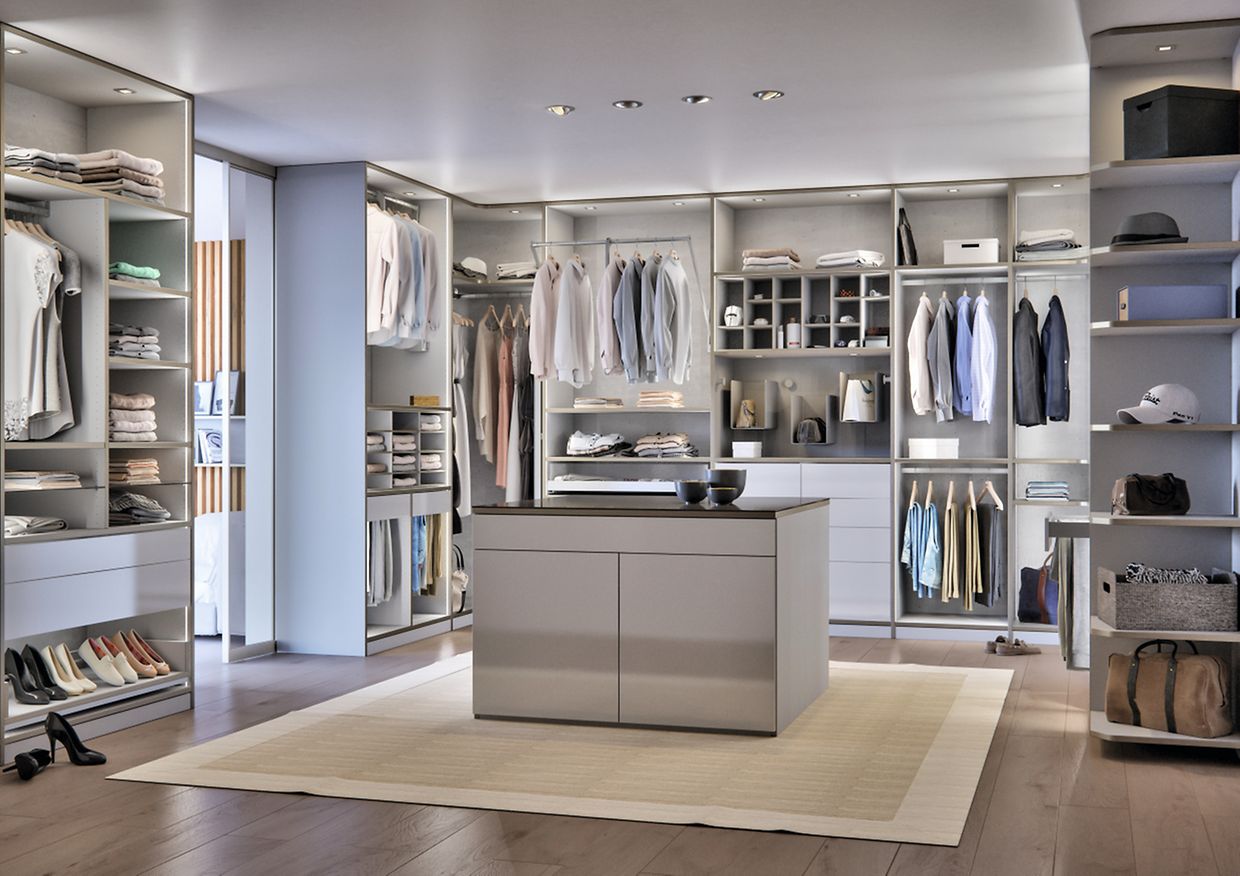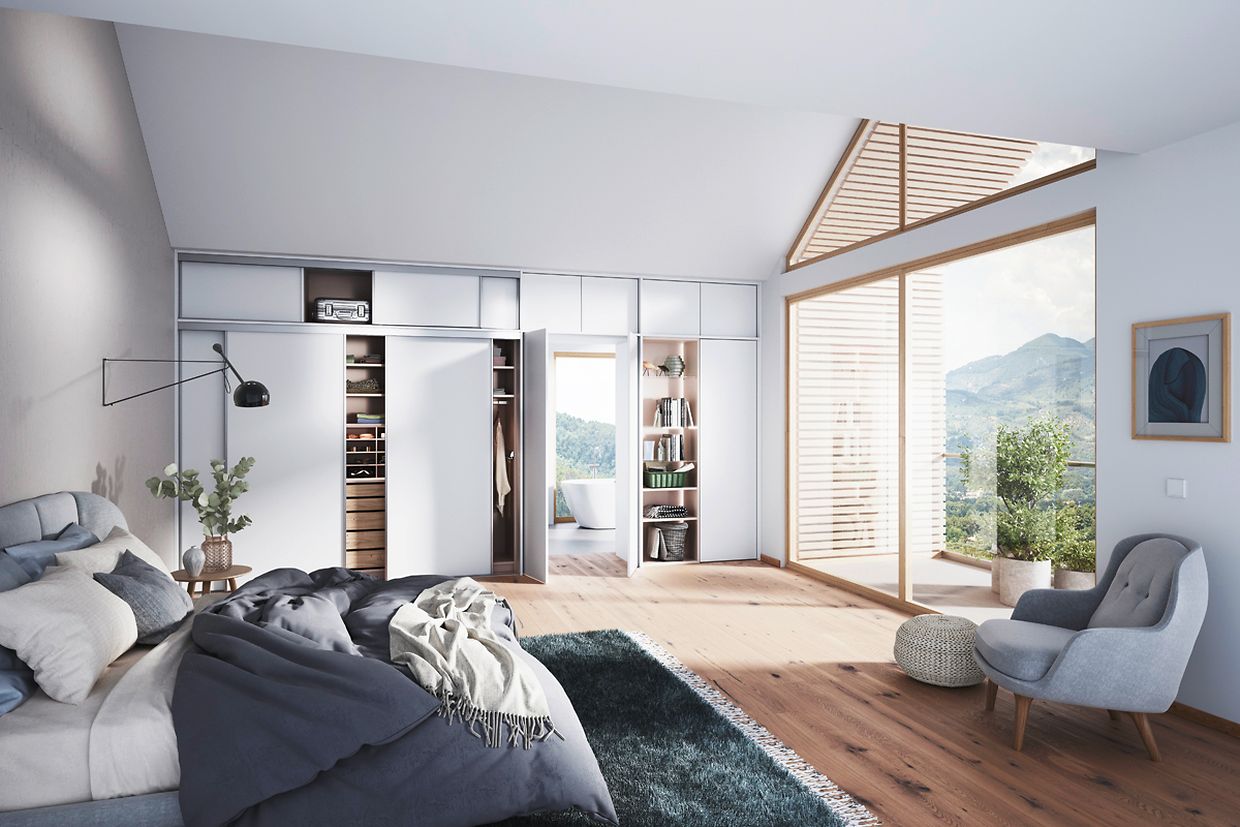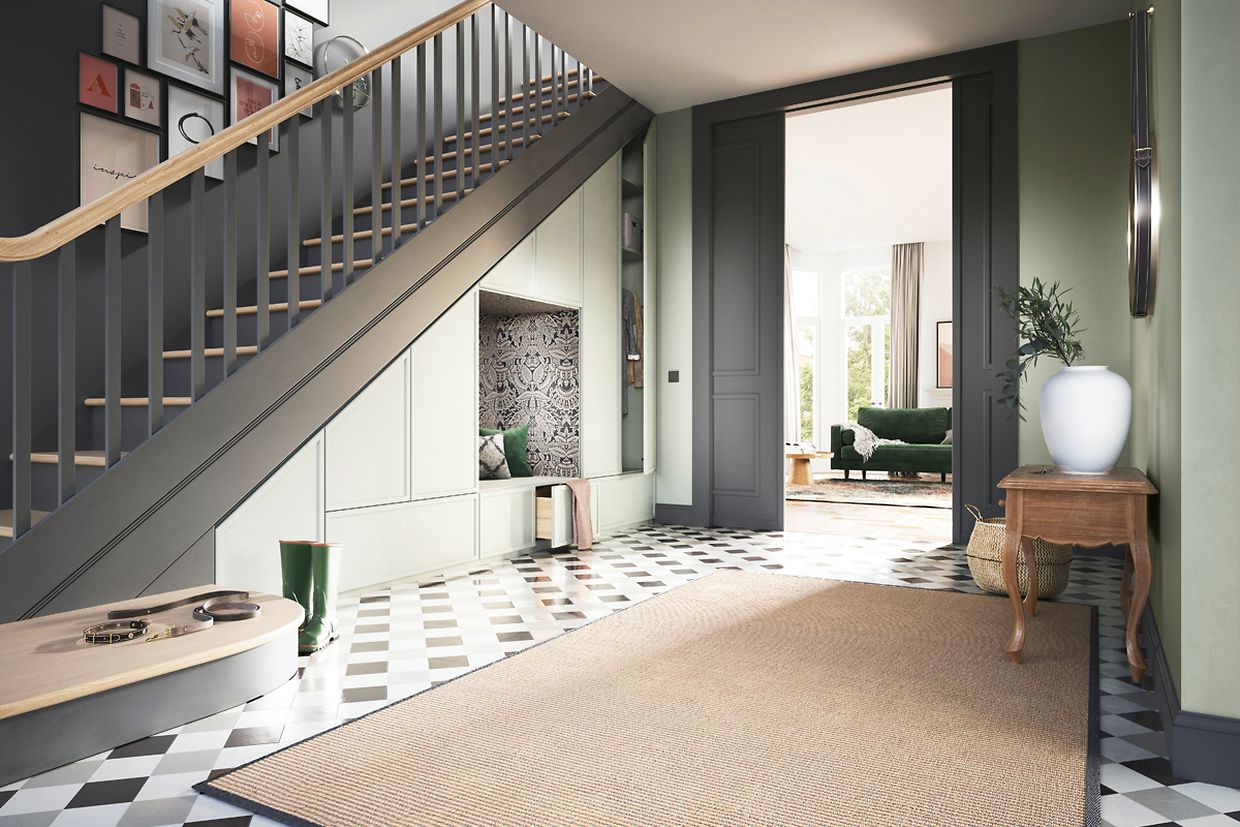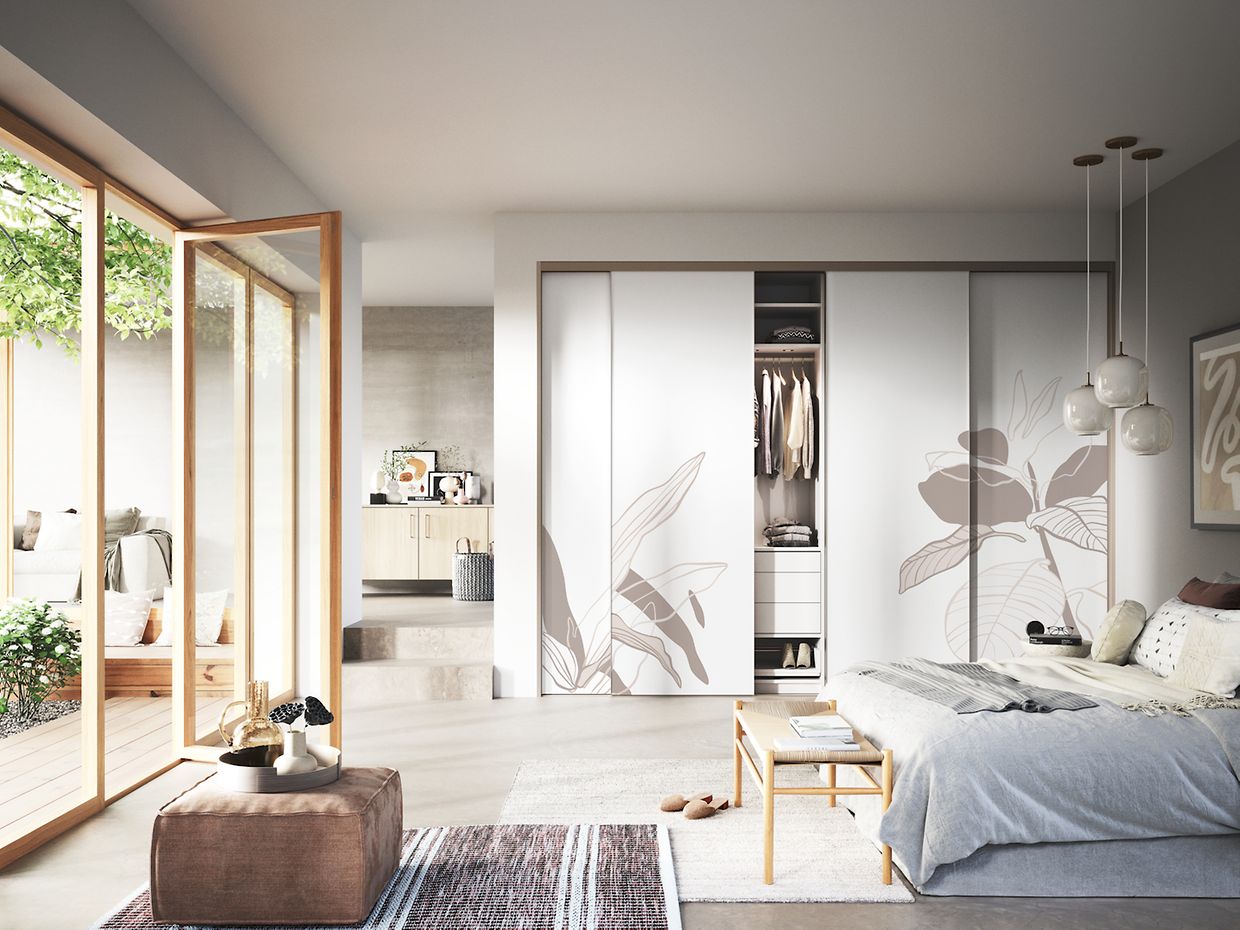 Equipped down to the smallest detail
Behind the scenes, an interior that is also custom-made provides storage space as desired. Luxurious extras like pull-outs and baskets, self-retracting drawers and clothes lifts in various sizes or even linen-covered organizer boxes with matching clothes covers make the daily choice of clothes a pleasure. And the wardrobe also thinks along with the lighting: shelves and drawers with integrated LEDs put the cabinet in the right light and make it easier to look for and find clothes.
Location and opening times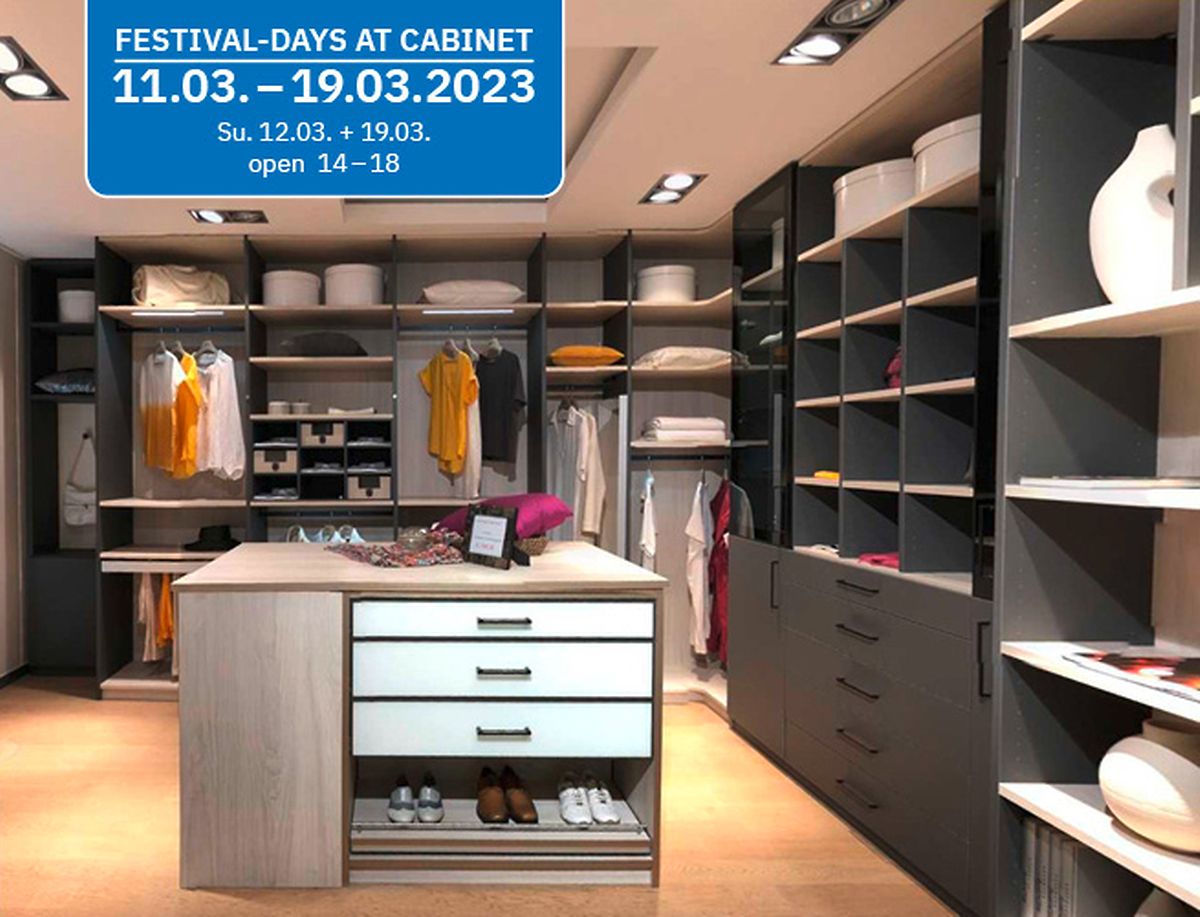 Your made-to-measure CABINET - be it built-in furniture or a room divider - is a personalized project, from initial consultation to assembly at your home. We shall be pleased to show you the great wealth of possibilities. We offer beautiful and intelligent solutions particularly also for small rooms and spaces. You and your wishes are paramount at all stages of the development. Step by step, we will collaborate to create a clear picture: the ideal cabinet, which we shall subsequently manufacture exclusively for you. Of course, made-to-measure manufacture also means that we bear your budget in mind in our planning. Together, we can realize your dream wardrobe.
Visit our showroom during the Miwwelfestival from 11.03 to 19.03.2023 and get inspired by great design options and living concepts. As usual, we are also open on Sunday afternoon. We look forward to your visit.
CS Schranksysteme
17, Rue de Beggen
L-1221 Luxembourg
+352 2620 1553
info@cabinet.lu
Mon - Sat: 10.00 am - 06.00 pm