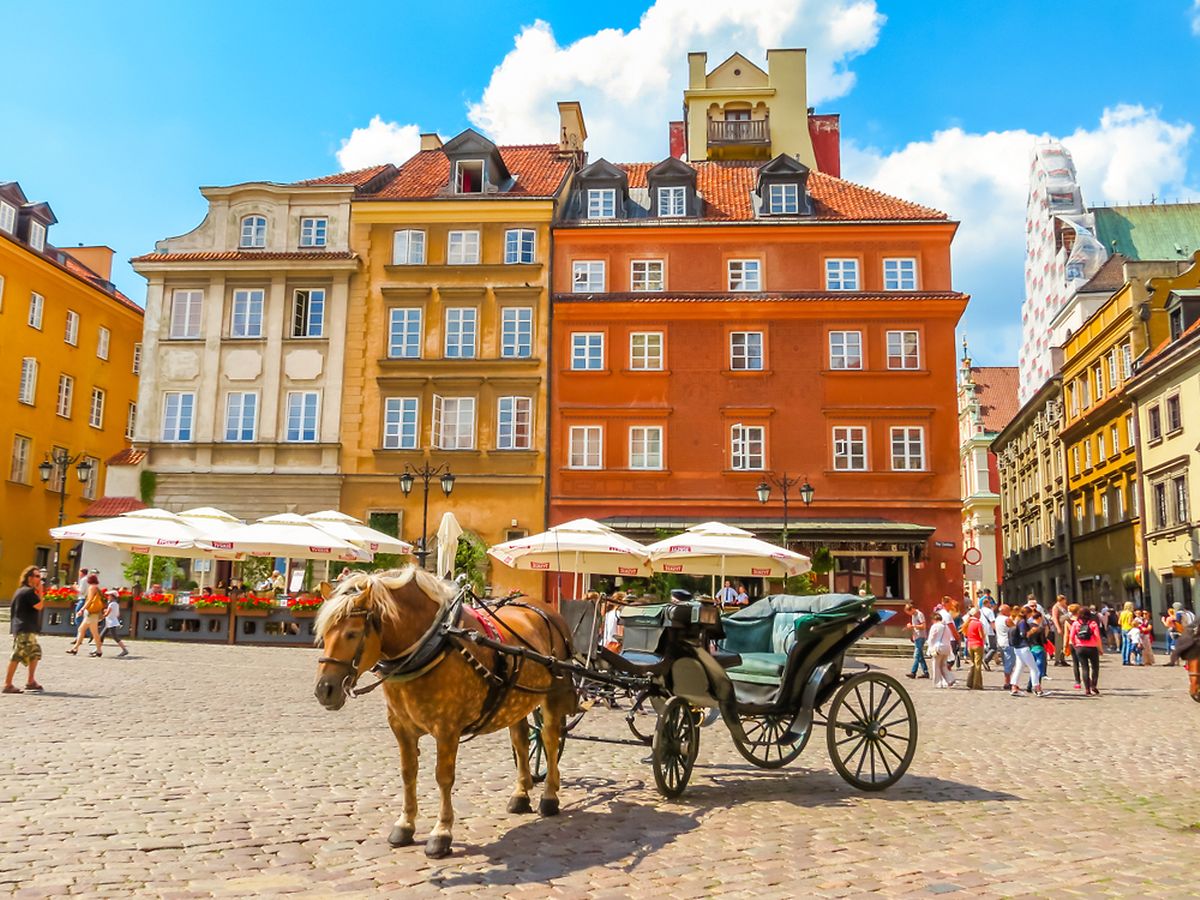 Old Town or Stare Miasto, Warsaw, Poland Photo: Shutterstock
The number of direct flights from Luxembourg Airport is on the rise, as new low-cost carriers as well as the country's national carrier broaden their horizons.
You can do just the same, as direct flights make a long weekend or short break in some of Europe's most exciting cities a reality. No connecting flights means less time hanging about airports and more time sightseeing.
Here's our pick of city break destinations with direct flights from Luxembourg.
Budapest (starting 29 October 2019)
In Budapest you get two cities for the price of one, and you can be in both in less than two hours with Ryanair. Gaze upon Buda Castle, the Hungarian Parliament building, Matthias Church and the Moorish style synagogues. If you just want to relax, the thermal baths at Hotel Gellért and Széchenyi combine luscious architecture with inviting warm pools. Flights will leave Tuesday, Thursday and Saturday.
Athens
Thanks to Aegean Airlines you can fly to the Greek capital in about three hours, on a couple of flights per week. The ancient city is still dominated by 5th Century BC landmarks like the Acropolis and colonnaded Parthenon. History lovers will adore the National Archaeological Museum, with its wealth of well-preserved Ancient Greek sculptures, vases, and jewellery.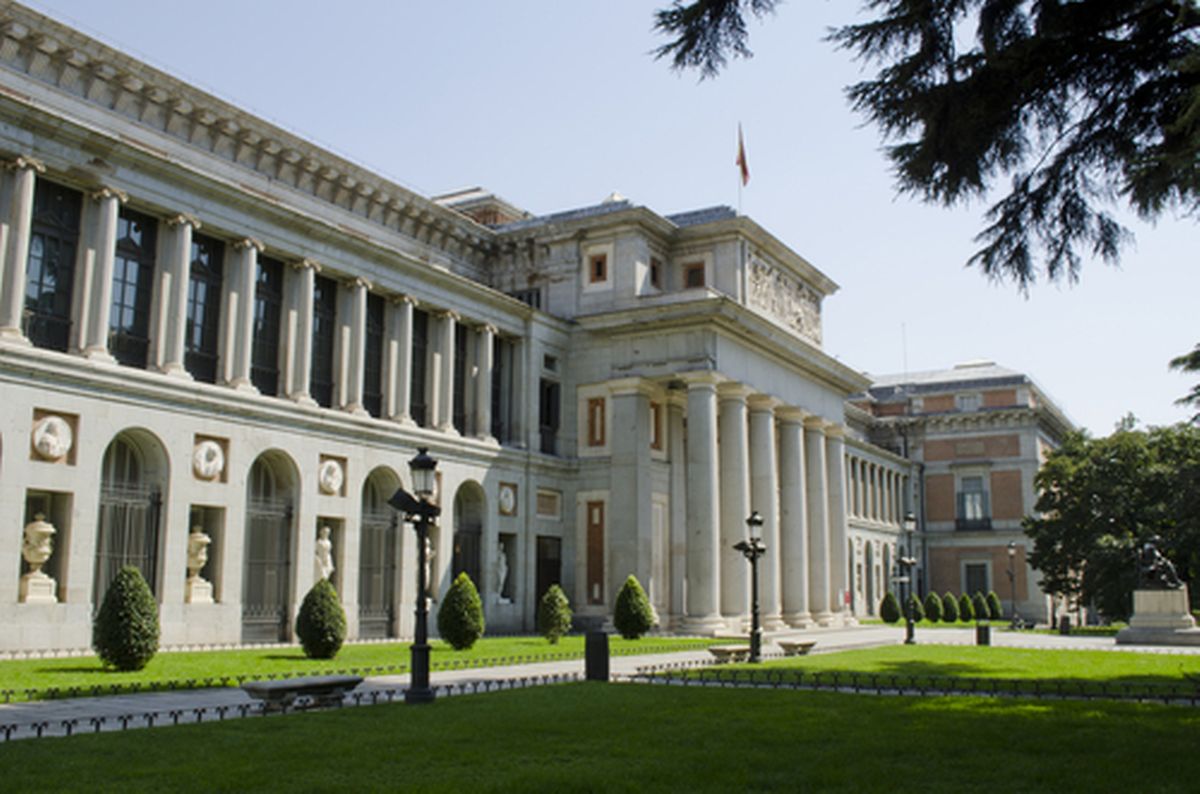 You can be at the Prado Museum in Madrid in a few hours Photo: Shutterstock
Madrid and Seville
Stroll down the elegant boulevards of Madrid and take in the Spanish Masters at the Prado Museum, or head to the Andalucian capital Seville for some flamenco and its spectacular Gothic cathedral.
Ryanair has flights taking two and a half hours to Madrid three times a week or you can be in Seville in less than three hours with flights on Saturday and Tuesday.
Geneva
Alpine fresh air, sparkling lakes, this southern Swiss city is home to the Red Cross and Europe's UN headquarters. Check out the iconic outdoor clock made from flowers and the 12th century Saint Peter's Cathedral. You can fly almost daily with Luxair and be there in just over an hour.

Toulouse and Bordeaux
Head to the Pink City, known for its terracotta tiles, and stroll along the banks of the Canal du Midi before you try out a bowl of the city's famous stew "cassoulet". You can be in Toulouse in just over an hour and a half on Saturday, Monday and Thursay on a flight with Ryanair. If you prefer to do a bit of wine tasting, head to Bordeaux for a glass or two in front of the Three Graces Fountain. Easyjet flies there three or four times a week with flights taking just over an hour and a half.
Copenhagen
In less than two hours you can be admiring the bronze statue of The Little Mermaid or strolling through Frederiksstaden, an 18th-century Rococo district that is home to the royal family's Amalienborg Palace. Fans of Nordic Noir can check out The Bridge that joins Copenhagen to Malmo in Sweden. Luxair will be flying daily, direct and taking under 2 hours, to Denmark's capital from May 2020.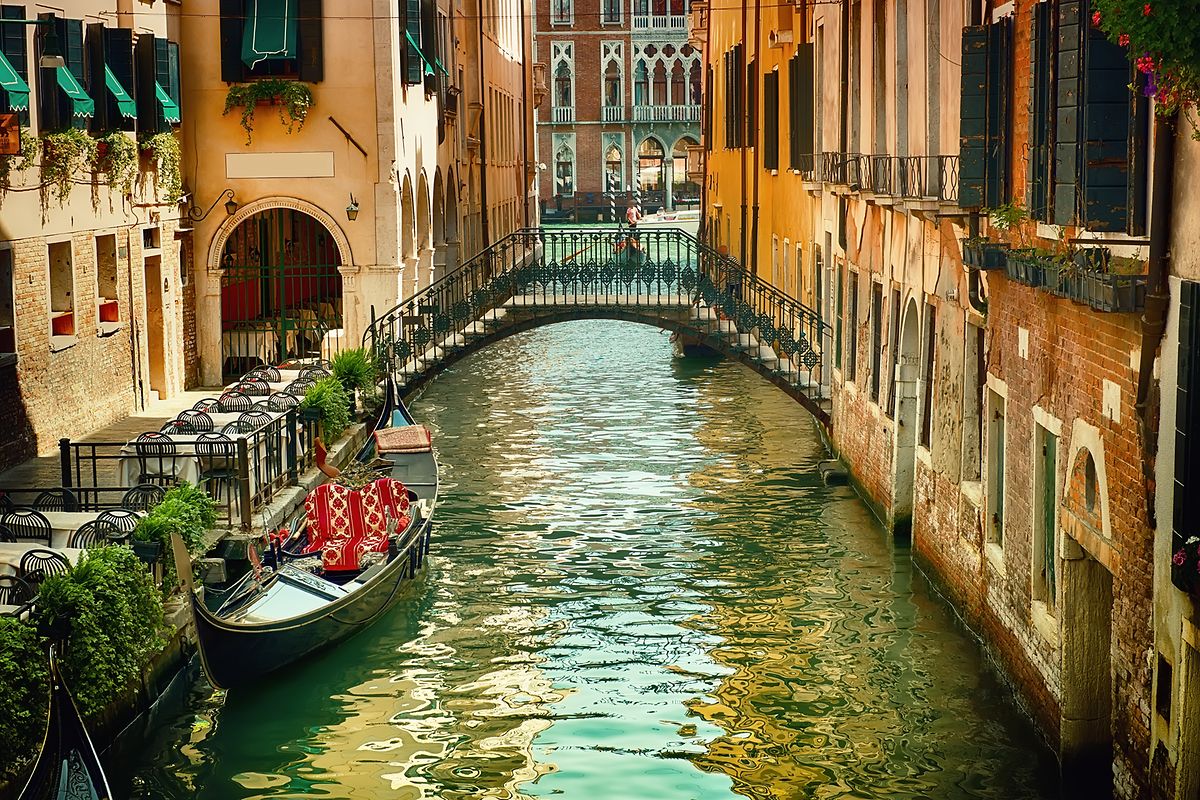 The famous waterways of Venice can be reached in 1 hour 40 minutes Photo: Shutterstock
Venice
Gondolas, St Mark's Square and Renaissance and Gothic mansions. Venice is one of Europe's most romantic capitals and you can be there in 1 hour 40 minutes now that Luxair are running direct flights. Be sure to check when you book as daily departures are listed but on some days there are no direct flights.

Nice and Marseille
You can fly direct with Volotea to Nice atleast three times a week year round, and to Marseille twice a week from April to September (both flights take approximately an hour and a half). Nice's riviera is renowned for a spot of people watching or culture vultures can visit the Matisse Museum. A magnificent basilica and island castle await you in the port town of Marseille. Luxair also flies direct to Nice daily.

Luxair will begin twice weekly flights to Montpellier in April 2020.
Edinburgh
Want to catch some comedy or theatre at the famous Edinburgh Festival or take in the Medieval old town and Georgian new town in this vibrant city that was the setting for Irvine Welsh's book Trainspotting? Ryanair flies on a Monday, Wednesday and Friday with a journey time of just under two hours.

Malaga
Twice weekly November to March and five times a week April to October you can be in the capital of the Costa del Sol in two hours and 45 minutes with Luxair. Visit the Medieval Moorish Alcazabar and the Picasso Museum or gorge on a seafood paella. From April to September Luxair has one or two flights a week to the sherry capital of Spain, Jerez.

You can fly direct daily to Munich with Luxair and flights begin in April 2020 to Nantes with the same airline.
Milan
Alitalia, Ryanair, Easyjet and Luxair between them cover three airports for Milan, although Linate is closer to the city than Malpensa and Bergamo. Visit Milan's enormous Gothic cathedral, 600 years in the making, gaze at Michaelangelo and Da Vinci paintings or brush up on local history at Sforza Castle, relax at Piazza del Duomo, pick up some designer togs on Monte Napoleone or take in some Roman remains at Colonne di San Lorenzo. Daily direct flights take about 1 hour 25 minutes.


Barcelona
Why spend 11 hours or more in the car, when in less than 2.5 hours you can be on La Rambla sipping a San Miguel or a glass of Cava. Marvel at the Gaudi masterpieces of Sagrada Familia and Casa Milà or checking out Picasso's blue period in the Gothic Quarter. Direct flights with Luxair and Ryanair.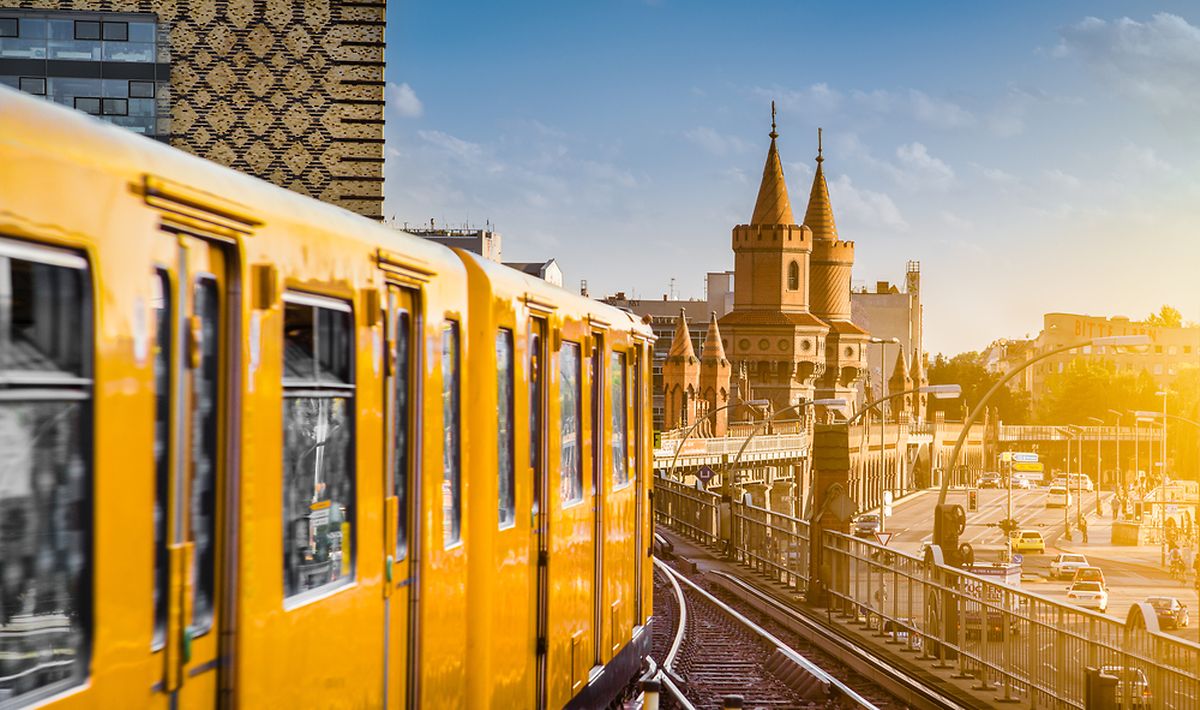 View of Berliner U-Bahn with Oberbaum Bridge in the background Photo: Shutterstock
Berlin
The wall has come down, and Berlin is accessible daily with Luxair and three times a week with Easyjet. You can get up close and personal to the Berlin Wall and the Brandenburg Gate or visit Checkpoint Charlie. For museums, look no further than Museum Island and don't forget the majestic Berlin Cathedral, featuring a 7000 pipe organ. The Christmas Market and ice rink in Gendarmenmarkt is a perfect winter stop, or try the Berlin Zoo on a fresh autumn day.


London
Brexit or not, London is still a beautiful, buzzing city. Take in the London Eye, Big Ben and Trafalgar Square or visit the Museum Mile in Kensington. Flights are just over an hour with Easyjet (Gatwick), Ryanair (Stansted), British Airways (Heathrow) and Luxair (London City).


Warsaw
LOT, the Polish airline flies direct every day except Saturday which means you can be slurping goulash in Warsaw's old town in just over two hours. Visit the Royal Castle or the Soviet landmark, the Palace of Culture and Science, before finding Chopin's statue. Warsaw was home to another famous pianist (the subject of a film of the same name), Polish Jew Wladyslaw Szpilman.


Amsterdam
Gaze at Dutch Golden Age masterpieces at the Rijksmuseum or something more modern at the Van Gogh Museum. Amsterdam is also a party town filled with bustling canal-side cafes. Children will enjoy the huge Science Centre NEMO's interactive exhibits or a city canal cruise. The KLM Cityhopper has a number of daily direct flights taking just over an hour.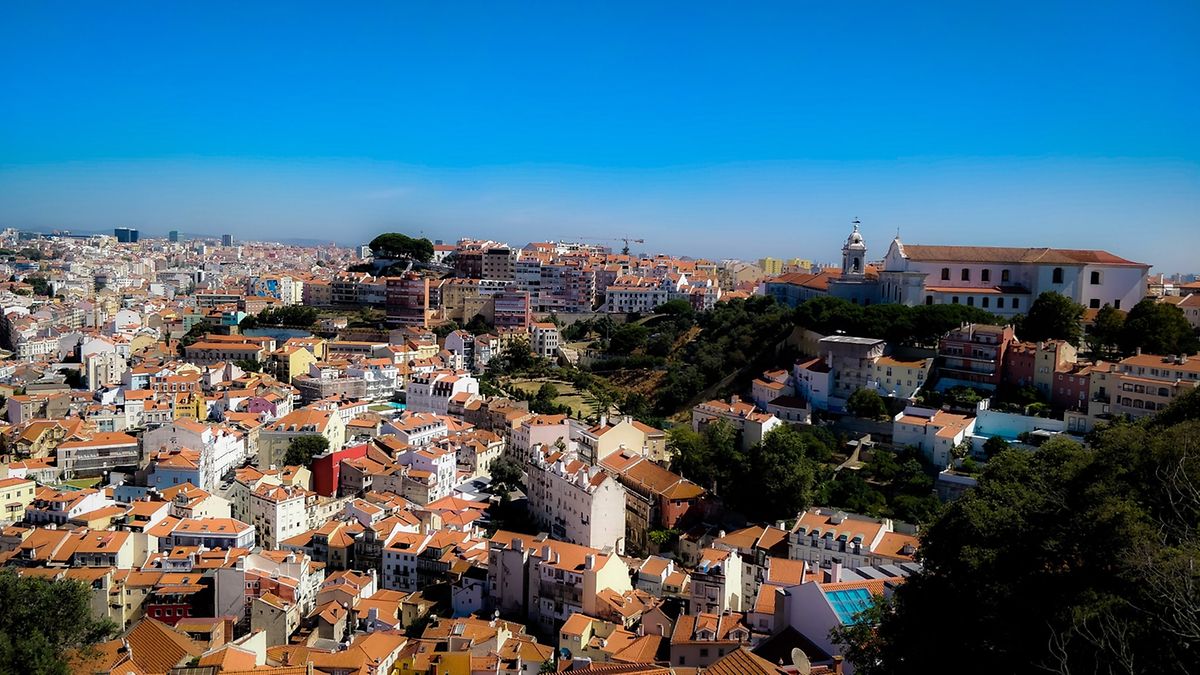 View over Lisbon from São Jorge Castle Photo: Adam Walder
Lisbon
The City with seven hills, Lisbon combines the beach with a city break. Discover the history of Fado in the Alfalma district or stand atop the Moorish Sao Jorge Castle for amazing views. Trams link most tourist quarters, and don't forget to try the local speciality of Bacalao with potatoes. Flights with Luxair, Ryanair, Easyjet and Tap Portugal should have you covered for all days and all budgets.


Dublin
Sup on a pint of Guinness in Temple Bar, followed by a trip to Dublin castle or the historical Book of Kells museum. Alternatively you can find out about the Viking history of Dubh Linh (Black Pool) at Dublinia. Traditional music and cosy snugs make for a warm Irish welcome. Luxair flies daily (sometimes not on Saturdays) and Ryanair has thrice weekly flights. In just 1 hour 15 minutes you can be enjoying the craic.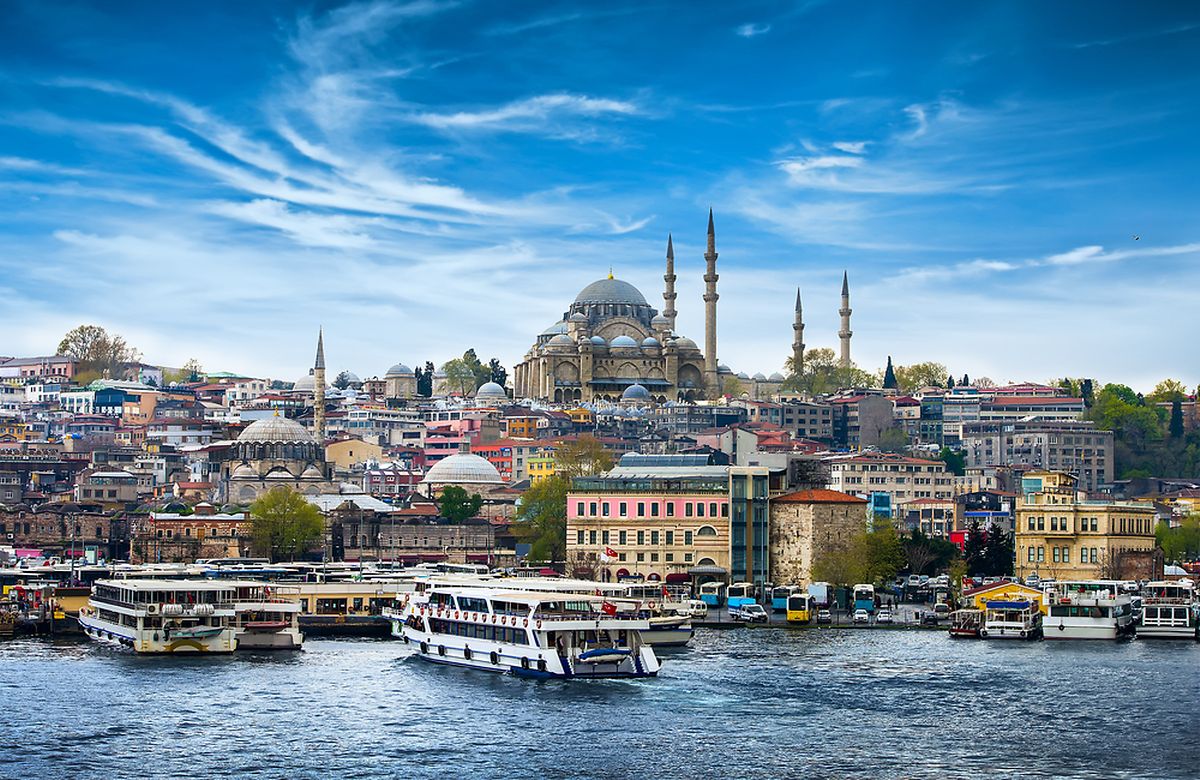 Istanbul in Turkey Photo: Shutterstock
Istanbul
East meets West in this remarkable city on the banks of the Bosporus. Get a taste of the East at Hagia Sophia and the Sultan Ahmed Mosque (also known as the Blue Mosque because of its spectacular ceiling). Check out the souks of the Great Market and the Spice Market before relaxing with some Meze and mint tea in the many street cafes. Turkish Airlines has regular flights (daily in peak travel periods) taking 3 hours and 45 minutes.


Prague
Stop at the square in front of the iconic 14th century Charles Bridge for a spot of locally brewed beer. Catch the 600 year old astronomical clock, or climb to the fairytale Prague Castle complex. A visit to Prague must include the famous Wenceslas Square and the same king's resting place at St Vitus Cathedral before feasting on roast pork, stewed cabbage and dumplings. Luxair flies four times a week and you'll be there in 1 hour 20 minutes.


Porto
Easyjet flies three to four times a week, and Ryanair, Luxair and Tap Portugal fly daily (Ryanair does not fly on some days) so there really is no reason to miss the sights of Porto. Catch a concert at the 12 floor Casa de Musica or take a tour of the Palacio da Bolsa and walk through the formal gardens filled with sculptures at Serralves. Postpone any dieting and try Francesinha, a mammoth-sized sandwich filled with smoked sausage, roast meat and ham, topped with cheese and a fried egg, and drenched in a rich beer sauce.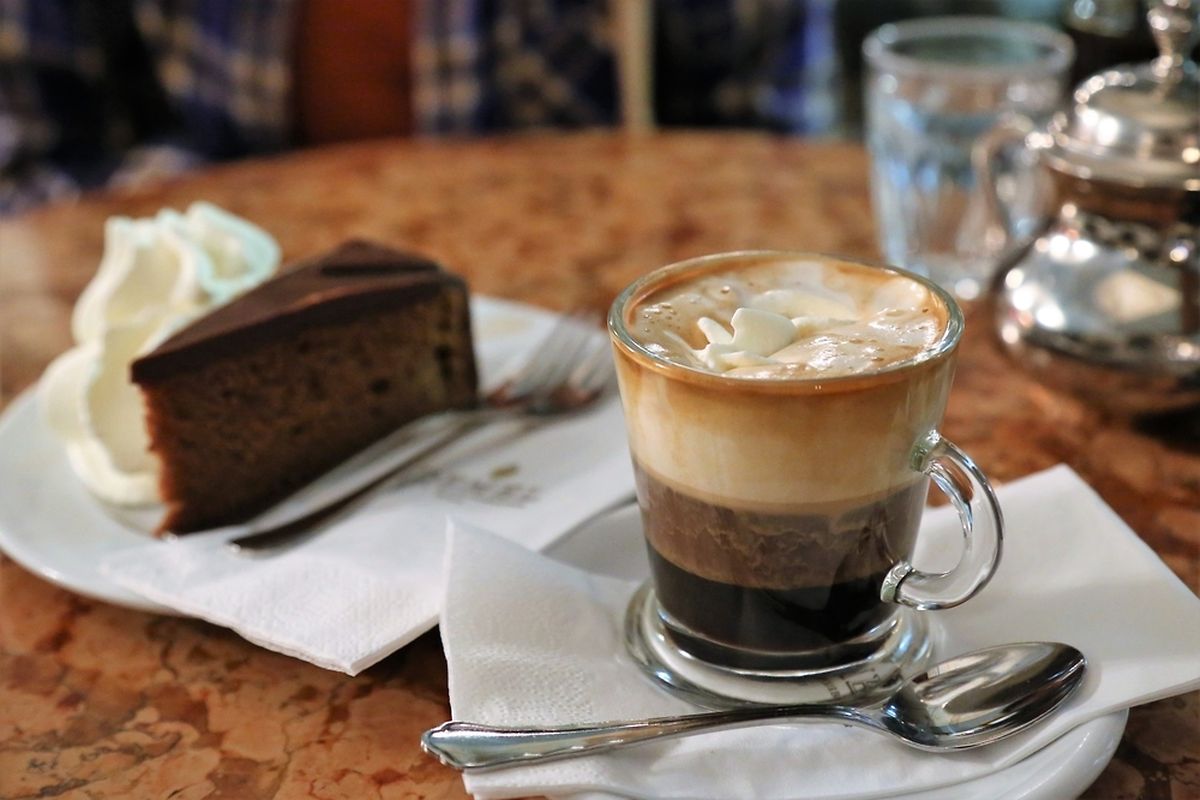 Coffee and cake in Vienna
Vienna
If you prefer coffee and cake (or even Europe's best hot chocolate) then the home of Beethoven, Mozart and Haydn is your destination. Hapsburg palaces abound, some now art galleries, or you can delve into the city's restored museum quarter. Kids will enjoy the Time Travel museum and the "touch everything" Zoom Children's Museum. Twice daily flights with Luxair take between an hour and a half and two hours.


Munich
Fans of BMW will be in heaven at its state of the art museum in Munich, but for something more historical try Karlsplatz or the town hall clock tower where figures re-enact Munich's history. Beer lovers can come for the festival, but there are plenty of kellers to sup your ale all year round. Lufthansa runs four direct flights per day taking just an hour.


Rome
Rome was not built in a day, but hopefully you can catch the Coliseum, the Forum, the Vatican and much, much more in a weekend. Daily flights with Luxair mean you can be sucking up spaghetti in just over two hours.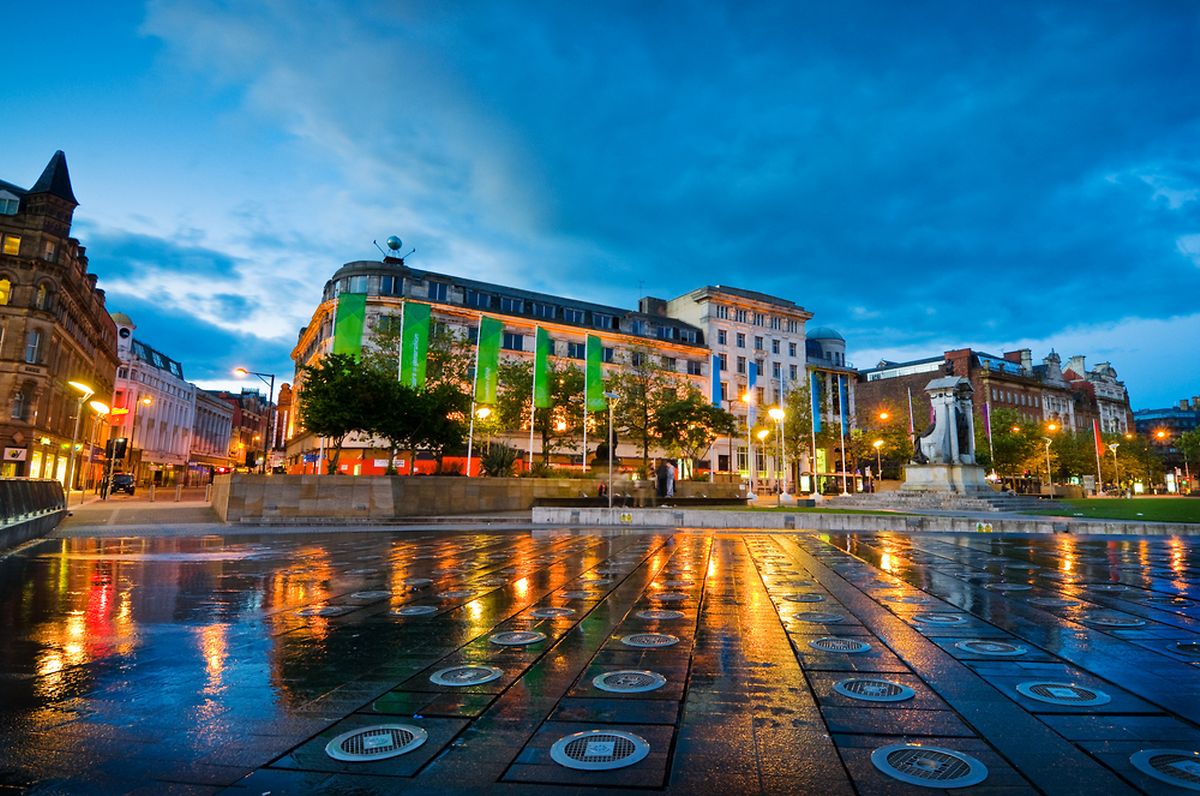 Piccadilly square in the centre of Manchester Photo: Shutterstock
Manchester
Home to the BBC, Manchester's industrial roots have now been transformed into trendy cafes, bars and shopping areas. Check out the Science and Industry museum, or if you're a football fan you can visit the National Football Museum and take a tour of the Manchester United ground. Fly six days a week with Flybe and be in Lowry country in less than two hours.
Zurich
Three flights a day and just one hour flight time with Swiss Air and you can be in the picturesque old town of Zurich. It's not all finance, you can get some fresh air at Lake Zurich or take a cable car to Felsenegg for hiking. There's a Museum of Art and a Zoo, and finish the day with some fondue and chocolate.


---
Get the Luxembourg Times delivered to your inbox twice a day. Sign up for your free newsletters here.