Day trips to Lorraine
Day trips to Lorraine
Visit the tomb of a Celtic princess, tour an underground French fort on the Maginot Line, learn about the Franco-Prussian War or take a treasure hunt in a fruit garden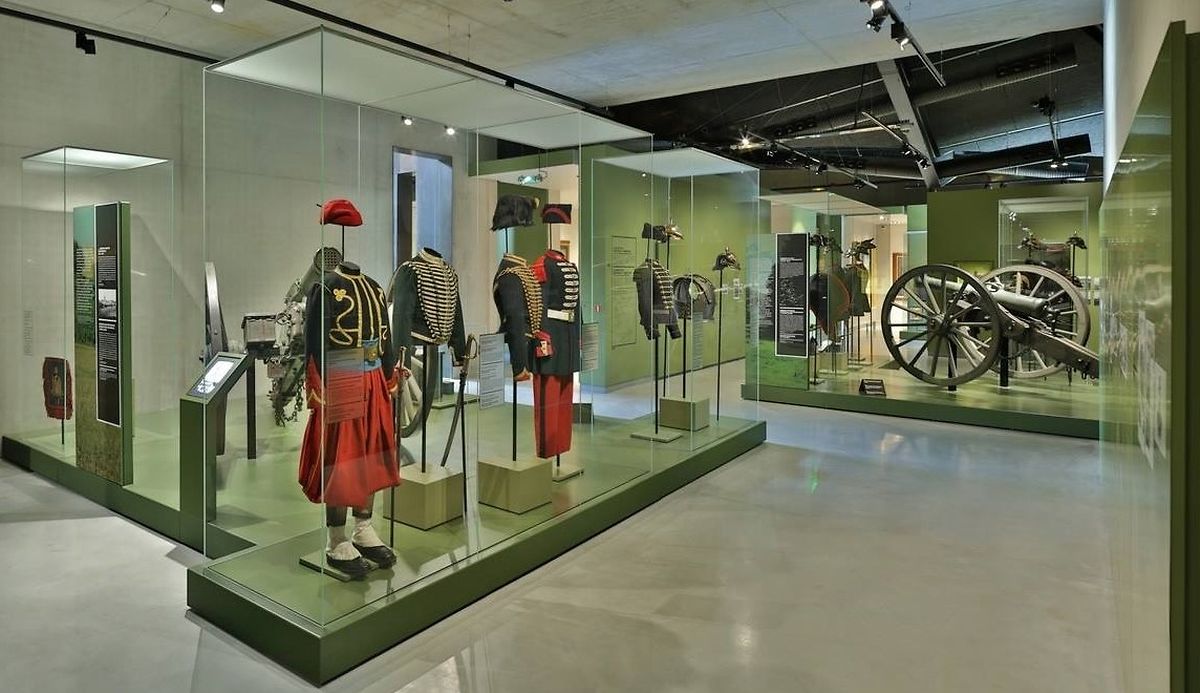 The Museum of the 1870 Franco-Prussian war looks at political and societal shifts in addition to military battles. Photo: Département de la Moselle
The French border remains open without restrictions, making Lorraine a great area to explore this summer. This region is filled with history dating back to Celtic times, but also some vivid reminders of major wars fought in the region, together with a history of fruit growing and the production of salt.
What's more the French Moselle department has made several sites free to visit during the school holidays. If you plan to stay in Luxembourg for August, take a look at these suggested day trips.
Please note that masks must be worn at all museums and you should bring your own as many sites do not sell them.
Underground forts of the Maginot Line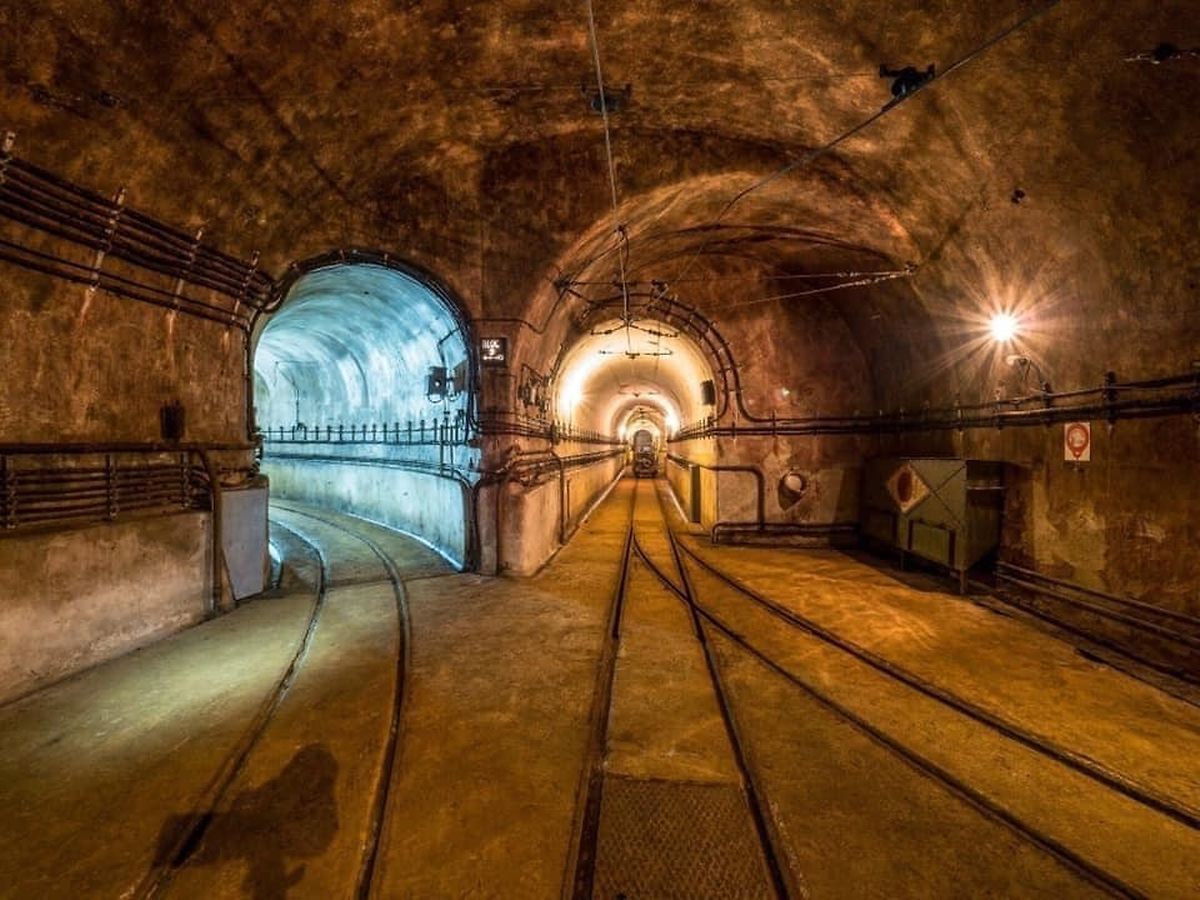 Underground tunnels Photo: Ouvrage du Michelsberg
Visit the ouvrage du Michelsberg or the bigger underground fort Hackenberg in Veckring to get an idea of how French resistance fighters staved off the German army. You can take a tour lasting a couple of hours which at Michelsberg will take you through the contact block, power plant, barracks, and a kitchen still containing original jars of pickled food, and then step into a gun turret and smaller defensive positions kitted out with grenade launching tubes. The most famous battle fought was on 22 June 1940 when 515 French resistance fighters responded to a German attack by firing more than 6,200 shots. Tours of Michelsberg take place on Saturday and Sunday afternoons and you can find more information here.
At Hackenberg you can take an internal train to combat block 9 to get a feel for the sheer size of the underground fortress. The volunteer guides are often descendants of the men who fought and lived in these tunnelled forts. Hackenberg is open in the afternoon every day of the week. You can find details of tours and pre-book your tickets here.
In both locations, tour spaces are limited to accommodate social distancing requirements, and advance booking is recommended. You must also wear a mask, and be aware that the underground forts are at a constant temperature of 12.5°c, so take a jumper and wear sensible shoes as the floors may be damp.
Chateau de Malbrouck, Manderen
Walk through the drawbridge at Malbrouck castle to see six centuries of history, nicely displayed in the four turrets and the parapet walk. Originally built in the 15th century by the knight Arnold VI of Sierck, the Duke of Malborough tried to take control of it during the War of the Spanish Succession. The French nicknamed him Malbrouck, but he didn't stick around long to defend his claim. Only his name remains. The castle moved from one owner to another and ended in ruin, until its restoration in the late 20th century.
The planned temporary exhibition on Asterix has unfortunately been cancelled as a result of Covid-19, but you can still visit the castle and listen to an audio guide, with entry free of charge this summer until 31 August. It's open Tuesday to Sunday from 10.00 to 18.00. You must wear a mask and use the hydro-alcoholic gel at the entrance.
Franco-Prussian War museum, Gavelotte
A fairly new museum that takes you interactively through the almost forgotten war of 1870/71 via a mix of art, old weaponry, uniforms and other memorabilia of the period. The Franco-Prussian war ended with a defeat for the French and precipitated the fall of the Napoleonic empire, as well as the birth of modern Germany. The museum doesn't just cover the military battle but a range of societal and political issues associated with the war. A special exhibit covers espionage in Lorraine between 1870 and 1918.
Across the street is a small French/German military cemetery with plaques on the walls listing the casualties. The museum is open Tuesday to Sunday 10.00 to 13.00 and 14.00 to 18.00, but closed on Mondays. Entrance is free this summer, and masks must be worn inside at all times.
The fruit gardens of Laquenexy
Go on a treasure hunt to discover the secrets of the fruit gardens at Laquenexy, established in 1946. The orchard had 1600 fruit trees and 500 fruit shrubs. Today it also incorporates a forbidden garden and one filled with edible flowers. Dotted around the grounds are sculptures and water features, and you'll find plenty of cherry, plum and hazelnut trees. Free to visit this summer, the fruit gardens are open Wednesday to Friday from 10.00 to 18.00 and at the weekends from 10.00 to 19.00.
The Salt Museum, Marsal
Newly re-opened, who would have thought the white stuff was so interesting? But this special museum looks at the exploitation techniques used in prehistoric time to the present day, including archaeological remains and an unusual collection of salt cellars. The village of Marsal is home to many salty springs. The museum is open from Tuesday to Sunday from 9.30 to 12.30 and 13.30 to 18.00, is free for children and €5 for adults. You can find more information here.
Bliesbruck Reinheim European Archaeological Park
Another place that will be free for the duration of the school holidays, this park, located on the border with Germany, is the place to step back in time to Celtic, and then Gallo-Roman Lorraine. You can see the remains of a city containing several mounds and dating back to between 700 and 150BC, including the reconstructed tomb of a Celtic princess. The Gallo-Roman ruins date back to the 1st century AD when the area had a population of 2-3,000 inhabitants. The thermal baths are on display, together with the craftsman district and a Roman villa. Explanation panels provide commentary in English, French and German. The park is open Monday to Friday from 10.00 to 17.00 and at weekends from 10.00 to 18.00 and there is a Roman Tavern if you want to grab a bite to eat.
Swim in a Lorraine lake
If you fancy a dip across the border than check out Etang de la Ballastiere near Amneville, which is open every day during summer from 10.00 to 17.30 and costs €5 entry per person. A little further afield you'll find a water leisure base with a beach, swimming, and fishing at Etang de la Mutche, open from 13.00 to 18.00 daily in summer and costing from €2,50 per person entry.


---
Get the Luxembourg Times delivered to your inbox twice a day. Sign up for your free newsletters here.