Eco-friendly holidays in Europe
Eco-friendly holidays in Europe
Sustainable tourism and eco-friendly places are springing up all over Europe. Here's our pick of some of the more unusual ones.
E-grand tour of Switzerland designed for electric cars with 300 charging stations Photo:Switzerland Tourism, Marcus Gyger
Eco-friendly hotels, farms and camp sites are not new, but these days there is oodles of choice and entire websites dedicated to helping you book a sustainable holiday. Here's a selection of the more unusual ones.
Theatre and llamas - Germany
The Amvieh Theatre in Bavaria is a pre-fabricated wooden framed hotel built in the orchard of an organic farm. Surrounded by fields, you can sit in the beer garden watching llama and alpaca mill about, or take one for a trek. At weekends the open air theatre by the pond hosts poetry readings or cabaret nights and you can take a tour of the organic farm.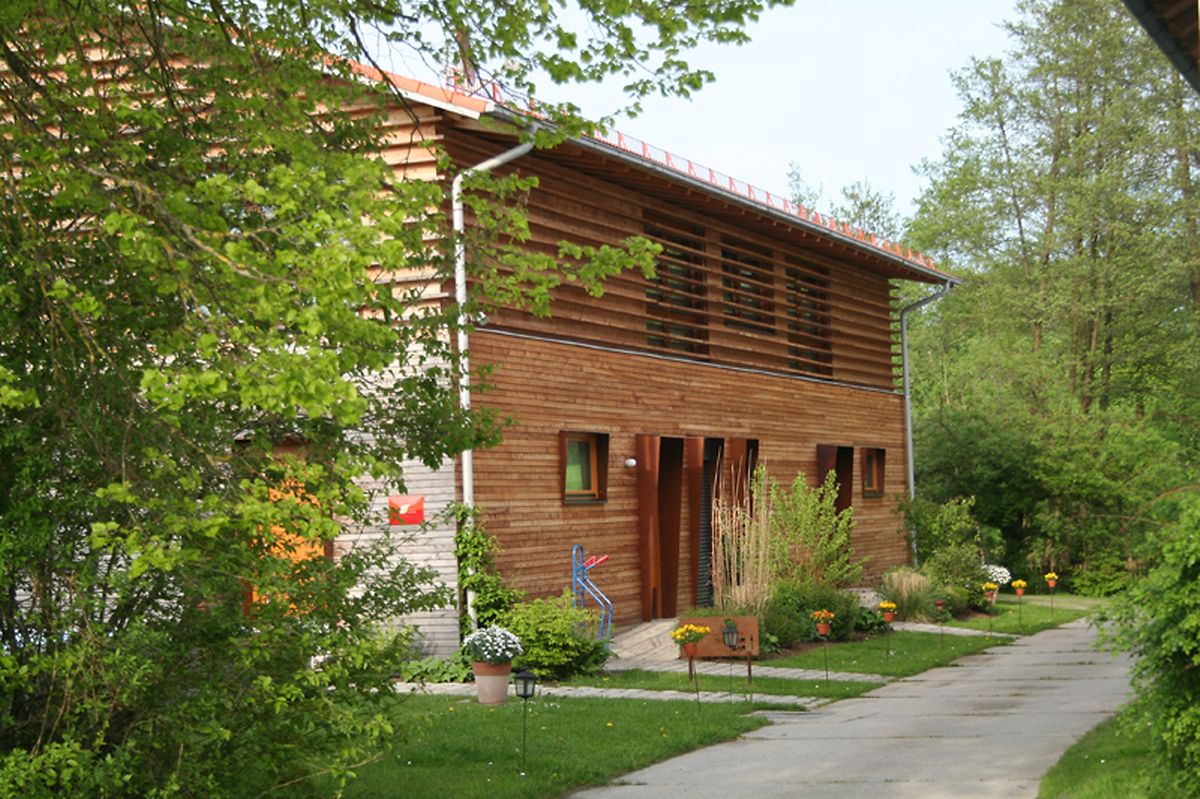 The Amvieh bio hotel in Bavaria is home to an open air theatre Photo: Amvieh Theatre
A member of the Naturland Association in Germany, the farmer keeps his animals in a species appropriate manner, feeds them ecologically, uses protective crop rotation and no pesticides. The hotel is heated with solar panels, and the waste water is treated on site. Regional organic dishes with vegetarian options are available, as are family rooms.
Laibacher nature park – Slovenia
Biohotels is a website featuring numerous eco-friendly hotels in Germany, Austria, Italy, Greece and Slovenia. Trnulja is an organic farm in the nature park Laibacher just 7km from Ljubljana, that produces organic oils. You can stay in one of four eco-apartments furnished with natural wood and hemp textiles. Each one is CO2 neutral and the farm offers allergy-friendly and vegan food. It's pet-friendly with plenty to do in the nature park including horse riding, canoeing and walking, plus you have the country's capital on your doorstep for a bit of culture.
Kids' skiing in Austria
Kinderhotel Benjamin offers a great environmentally-friendly winter destination for families with young children. It's in Austria's Carinthia Nature Park, and run by the Pirker family who combine sustainability and nature with creating a happy atmosphere for kids. Activities include bread baking, herb sampling or examining the local water sources under a microscope. The Katschberg ski resort (suitable for all levels) is 30km away and the hotel runs free shuttle buses to it. Children aged 3-4 years can take ski classes on the hotel's own ski slope, with a certified ski instructor. Bettina and Birgit provide on-site childcare if parents need a break, and there's also a petting zoo.
Igloos, wolf tracking and salt therapy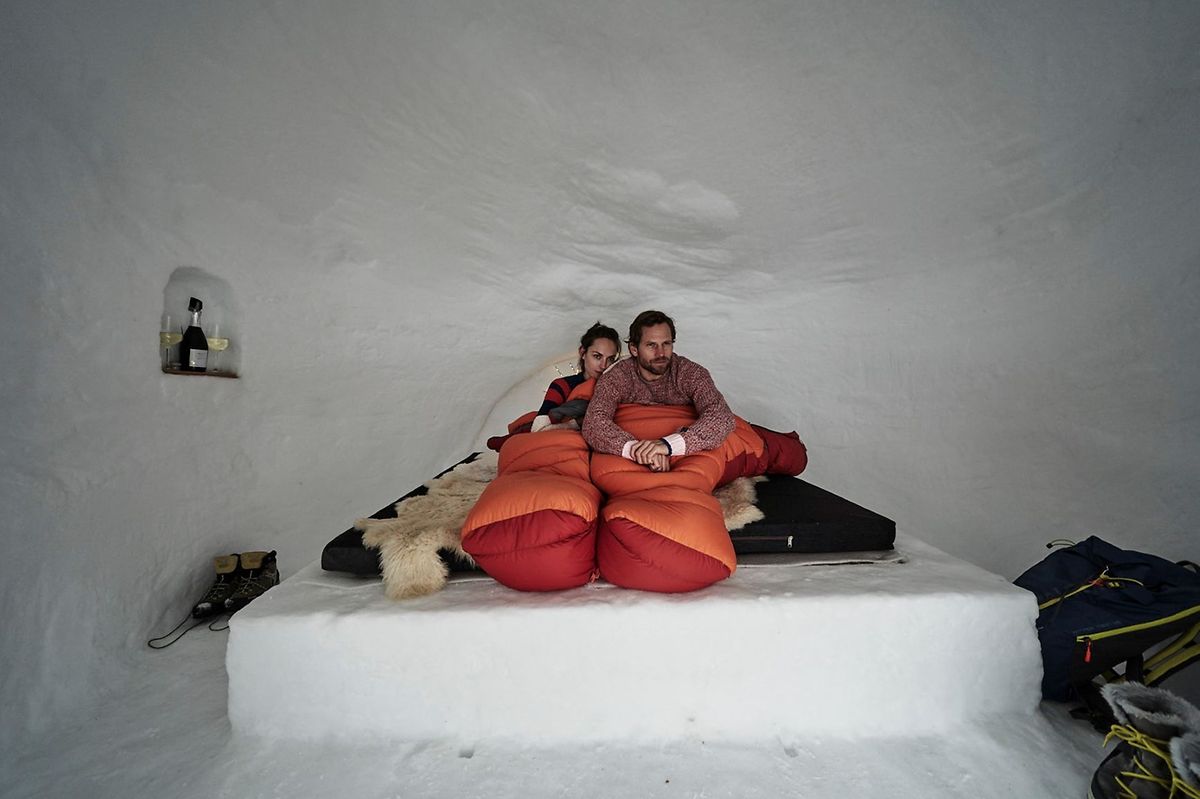 Stay in this igloo in Italy Photo: StefanSchuetz.com
Eco bnb is another good website for finding more unusual eco-friendly places to stay. Offers include an overnight stay in an igloo in Maso Corto (Italy) at the Rifugio Bella Vista, and a weekend at an 18th century organic farmhouse in Tuscany where you can collect your own vegetables and cook them free of charge, and take a guided night stroll to track wolves. For something restorative, try the salt therapy at the eco-glamping chalets in the Soča Valley in Slovenia.
Green wood caravans and treehouses
Another place to source yurts, treehouses, cabins, gypsy caravans and other unusual outdoor accommodation is my ecostay, which specialises in eco-friendly places to holiday. For most of the accommodation it lists, it shows the emissions in kilos for each nights' stay, so you can decide just how environmentally conscientious you want to be.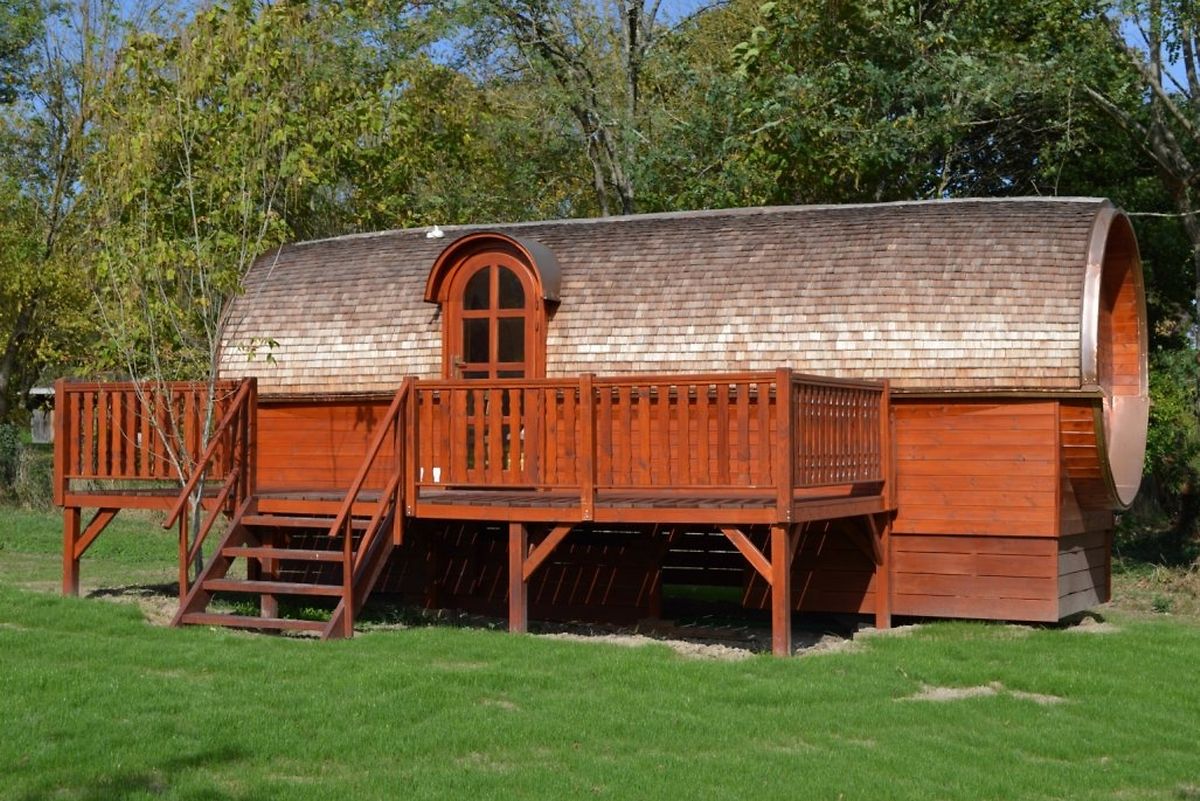 My ecostay provides emissions information on Green Caravans in Gascony Photo: Green Caravans, My ecostay
Through the site you can book the Green Caravans in Gascony, beautifully hand-crafted wooden caravans complete with a dry toilet and the use of a natural pool where water is filtered by reeds. You can visit local castles, enjoy tennis, riding or biking, and try out some organic food at the onsite restaurant.
Nearby you'll also find 13 eco-friendly treehouses in a 12 hectare nature reserve. Each tree house gives you a spectacular 360 degree view of the forest, is built from wood and insulated with wood fibre. Heat and light are supplied by solar panels and drain water is filtered through a plant-filled pond.
E-Grand Tour - Switzerland
For eco-friendly travel, this year Switzerland is promoting its E-Grand Tour, a 1,600km route through stunning scenery including several lakes and vineyards, designed for electric cars, with some 300 charging stations en route. The website provides information on hiring an e-car and places to stay.
Eco-friendly staycation – Luxembourg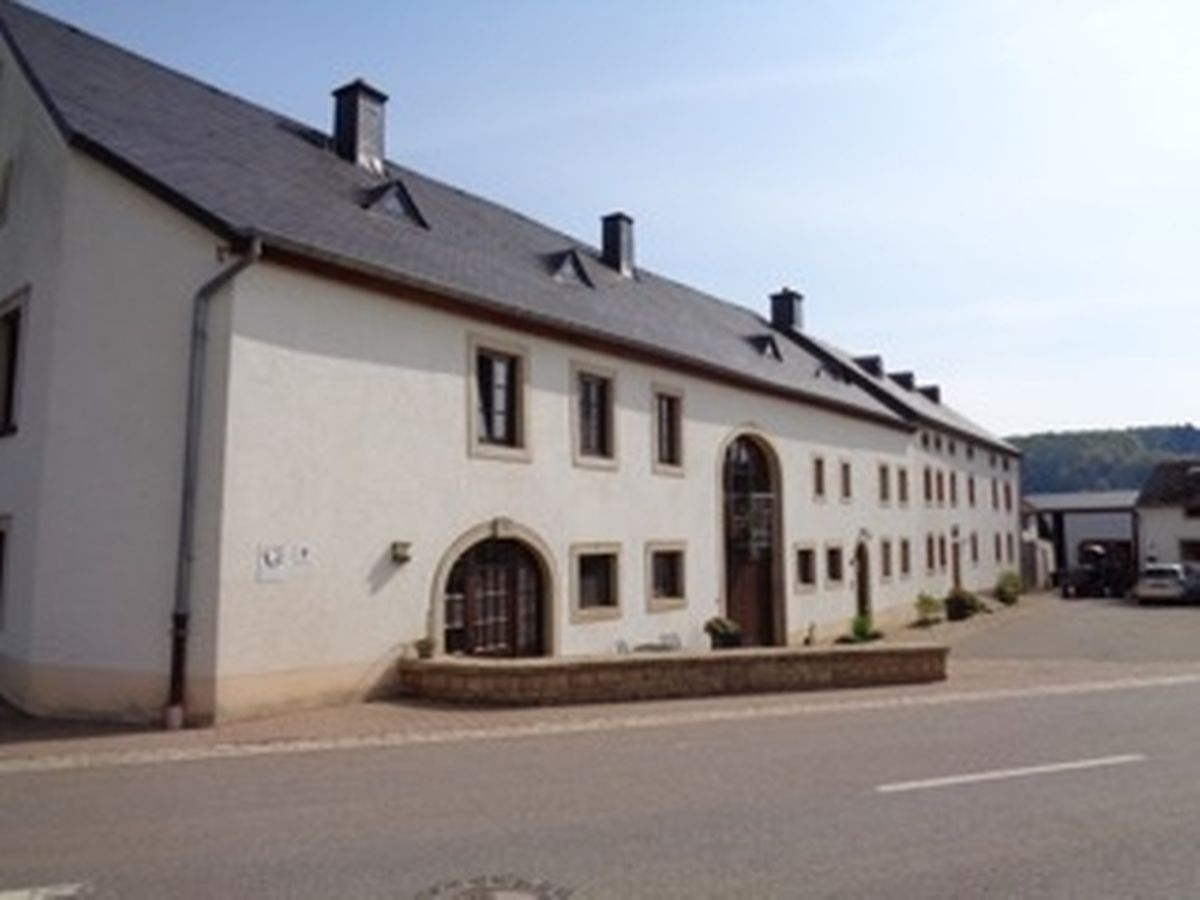 Photo: Aust-Schmitz farm cottage
If you have visitors coming to Luxembourg and fancy a sustainable staycation, look for places with the Eco Label. Most youth hostels and several campsites have it, but you'll also find city hotels and Urspelt Castle have earnt this label too. Check out the Aust-Schmitz farm cottage holiday apartments, just 2km outside Vianden or the Hotel-Restaurant Au Vieux Moulin in Echternach which has family duplexes and double bedrooms on offer.
The Eco Label is given to hostels, hotels, lodges and campsites for exemplary ecological management and environmentally friendly practices such as water saving, green energy, eco laundry and cleaning, waste reduction and recycling.
---
Get the Luxembourg Times delivered to your inbox twice a day. Sign up for your free newsletters here.