You can visit 33 countries on a digital interrail pass
With vaccinations going up, and infections down, it looks like there is finally a light at the end of the tunnel for those hoping to venture out further than their balconies or backyards this summer.
While festivals are still a no-go and the classic party destinations are, well, still destinations, but minus the big parties, there are plenty of places 20-somethings can travel to. If you're feeling a bit rusty when it comes to planning something that goes beyond compiling a Netflix list, we've put together some fun travel ideas for this summer.
Check entry requirements
First things first, always check the latest information about your destination as the global situation evolves fast and requirements can change from one day to another. Most European countries no longer require a mandatory quarantine upon arrival and ask for a negative COVID-19 test result or proof of vaccination instead.
Re-open EU, by the European Union, is an interactive map with travel information for all EU member states. The World Health Organization offers travel advice and regulations, situation reports and contact information. The Luxembourgish government has compiled useful information on travel abroad as well as on the CovidCheck certificate. If you are travelling by air, you still need a negative PCR test (less than 72h) or Antigen test (less than 48h) before your flight to Luxembourg.
Sail the Mediterranean
Set sail in the breath-taking turquoise waters of the Mediterranean on board your own crewed yacht and conjure up the meaning behind the shanty drunken sailor that's been stuck in our heads this year.
Yacht sailing is a good sun/fun alternative to the package holiday for singles
Shutterstock
There are many chartered opportunities that run sailing holidays for 20 to 30-year-olds, many of whom travel solo. They provide skippered yachts that sail from island to island during the day, and dock at a different marina each night, leaving enough time for partying and relaxing at sea, and exploring onshore. Typical destinations are Greece or Croatia which offer plenty of sun and picturesque islands.
Who is it for? The party animal
Where to book? Medsailors
What to think about? Sizes of groups onboard are restricted. If you get sea-sick easily, bring sea sickness pills.
Surf it up in Portugal
With low infection rates since the start of the pandemic, the Algarve region in Portugal is a relatively safe destination. Surrounded on two sides by the Atlantic Ocean, the southern coastline of Portugal is the stuff of which surfer dreams are made. But the soaring cliffs, sea caves and golden beaches are not the only reason this region is worth a visit. The many fishing villages along the coast, characterised by whitewashed ports, mosaic walkways and terracotta roofs, offer an authentic glimpse into the local life which is rich in history and culture.
Who is it for? The ocean-lover and cultural traveller
Where to book? Luxair offers direct flights to Faro. Rent a car and take an epic road trip along the coastline or stay and explore Faro, the capital of the Algarve region. You can find out more in our article on travelling to Portugal's cities.

Travel by train
If you're looking for a little more than beach time, travelling through Europe by train is an exciting option. Climb Austrian mountaintops, stroll through quaint Nordic old towns and swim in the Baltic Sea – tick off a big chunk of your bucket list, all in one trip. The digital Interrail pass, which you can simply download to your smartphone, lets you explore up to 33 countries by train and is a flexible way to explore the diversity Europe has to offer. Interrail has many pre-planned routes that you can chose from, or use your own itinerary.
If you are 27 years or under, you can purchase an Interrail Youth pass and save up to 25%. Keep in mind that Interrail passes are for European citizens only. If you're from outside of the EU, you'll need a Eurail pass.
Who is it for? The adventurer and the diligent planner
Where to book? Interrail
What to think about? If you plan on travelling through several countries, make sure to plan ahead and check country regulations regularly. Masks are mandatory on trains. Connections may be impacted by Covid-19 and can change quickly, always check your train information directly with the railway company. Book hostels/hotels a few days in advance.
Take the scenic route
Travel, in all its glorious forms, is freeing. Yet there is something particularly special about taking the driver's seat. The open road, full control of the music, and the freedom to stop whenever and wherever you want.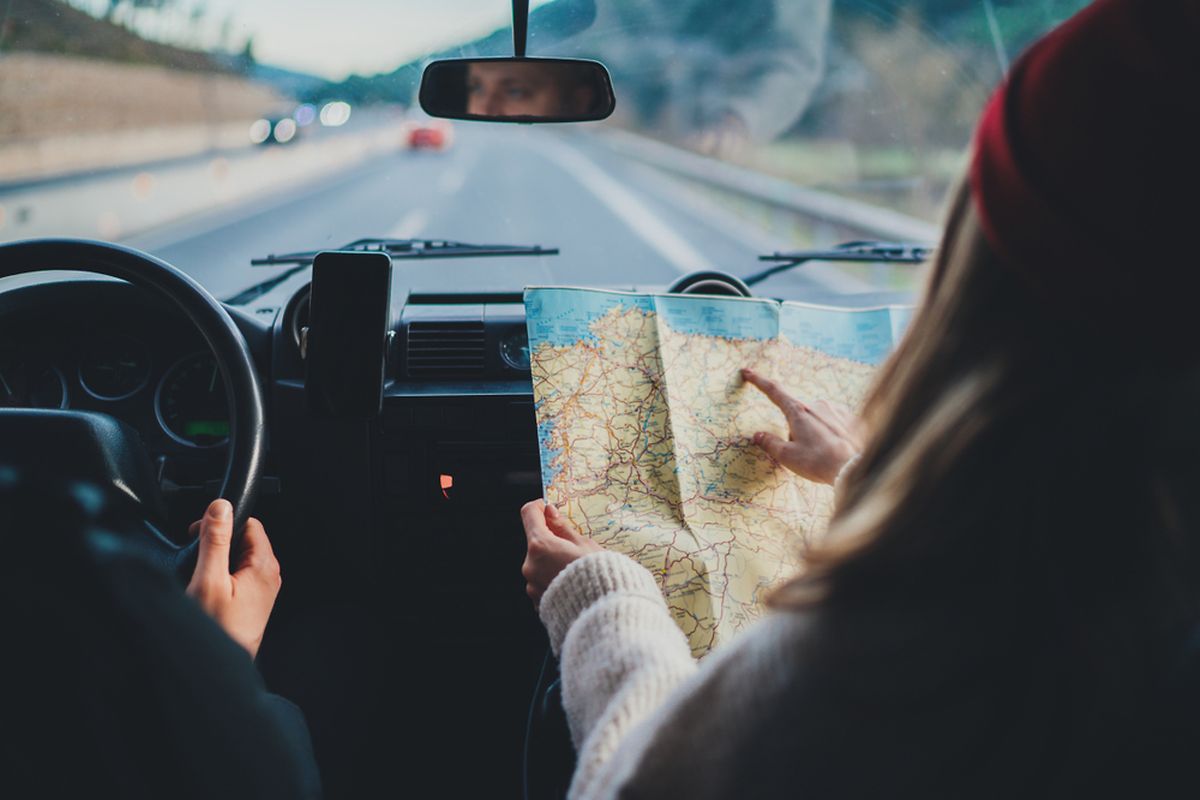 Luxembourg is perfectly situated for an epic road trip
Shutterstock
Behind the wheel, the journey is the destination, and with Luxembourg as a prime starting spot for many epic road trips, what's stopping you? Drive southbound along the French and Spanish coastline, take a trip to the German, Austrian and Swiss mountain ranges, or drive up north to Scandinavia. If you want to level up your trip, rent a camper, or why not remodel a van into your very own mobile home. Happy driving!

Who is it for? The modern nomad and the free spirit
Where to book? WebCamper by Emile Weber
What to think about? Parking anywhere is not allowed, make sure to plan ahead where you want to and can stay for the night - www.camping.info/en
---
The Luxembourg Times has a new mobile app, download here! Get the Luxembourg Times delivered to your inbox twice a day. Sign up for your free newsletters here.
---