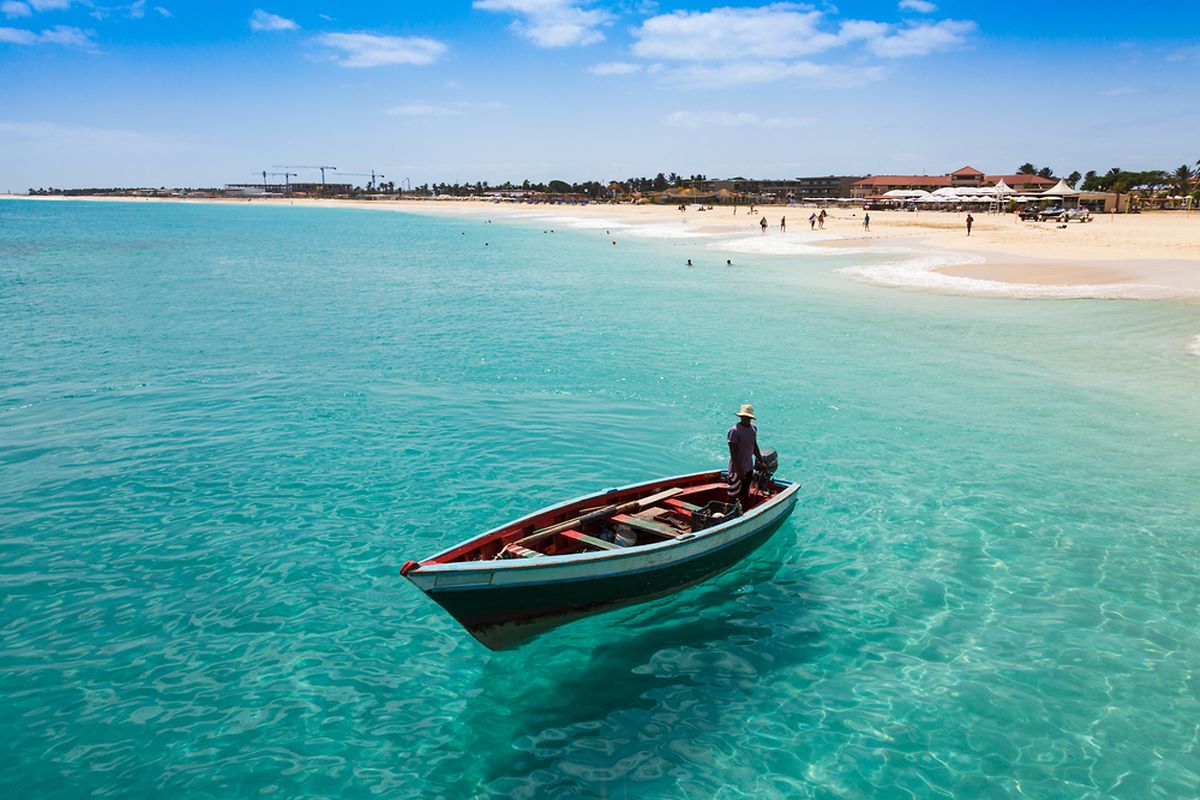 Flights to Cape Verde leave Findel every Friday throughout winter Photo: Shutterstock
Got your thermal underwear and thick coat, winter tyres and snow shovel at the ready? Winter doesn't have to be one long holiday from the sun.
If you prefer a beach to a set of skis, we've put together some winter sun destinations where the temperatures are nearly always above 20 degrees...and you can fly direct from Luxembourg.
Eastern promise
Agadir
With temperatures as high as 26 degrees in early December, you can take a dip in the sea and relax on Morocco's most beautiful stretch of sand, hike to the Kasbah or ride by camel, and visit the Souss-Massa National Park. Direct flights leave every Saturday and take three hours and 45 minutes.
Marrakech
Morocco's capital is pleasantly warm at 19-22 degrees in December, so the perfect temperature for browsing the souks for unusual Christmas gifts. Unwind in a hamman or stay in a traditional riad. Culture vultures will enjoy the Saadian Tombs or a visit to the tannery in the north of the medina. Flights from Luxembourg leave on Tuesdays and Fridays, and take just over three and a half hours.
Ras al Khaimah
Expect temperatures in the high 20s in this northernmost emirate of the United Arab Emirates. It has the sort of beaches you see in holiday adverts, plus a stunning terracotta desert backed by the Hajar Mountains. Learn about pearl diving and date farming in the National Museum, or visit the Dhayah Fort for a view across the bay. Direct flights leave on Saturdays and return Sundays, taking between six and a half to seven and a half hours.
You can take flight and hotel packages with LuxairTours to Hurghurda in Egypt for some sun, sand, snorkelling and and a trip to the Valley of the Kings.
Island sun
Canary Islands
Hop on a plane and be in Tenerife in five hours or Gran Canaria in just over four hours. Flights leave for the former on Saturday and Wednesday in winter, for the latter on Saturdays (not all flights are direct). Midday temperatures can reach the mid-20s, so perfect for topping up your tan. If you get bored of the poolside scene take the aerial cable car to Mount Teide in Tenerife and visit the active volcano. If you're on Gran Canaria, you can tour Europe's only coffee plantation in San Pedro.
Cape Verde
Got that Friday feeling? Then you might want to party in Cape Verde. Flights to Boa Vista (six hours 25 minutes direct) and Sal (five hours 55 minutes direct) leave from Luxembourg every Friday during the winter months. Not all flights are direct, so double check when choosing your dates. Beach lovers can sunbathe, kite-surf, quad-bike or snorkel, or if you prefer something different, try out the salt pools at Pedra du Lume.
Destinations such as mainland Spain and Tunisia were not included because the winter temperatures generally do not reach 20 degrees celsius, but they still make excellent direct winter sun destinations.
---
Get the Luxembourg Times delivered to your inbox twice a day. Sign up for your free newsletters here.