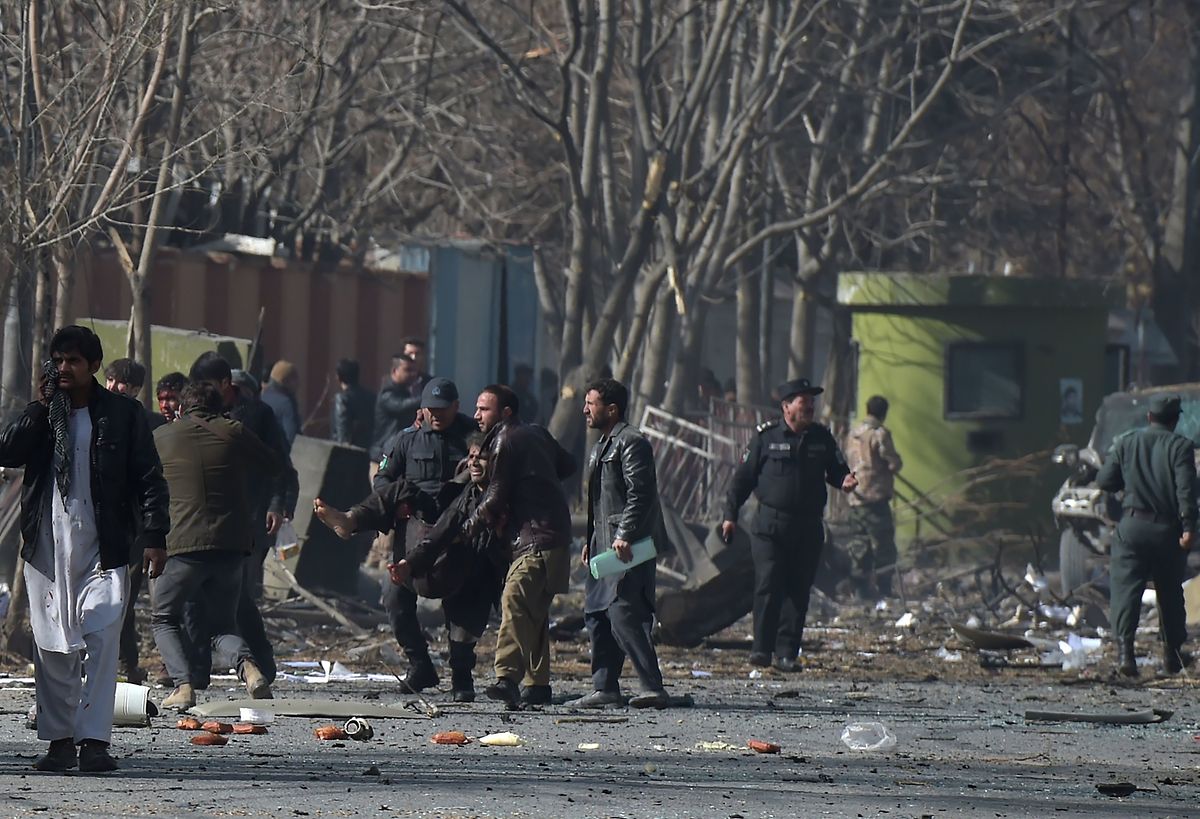 Volunteers and policemen help the wounded at the scene (AFP)
A Taliban suicide bomber detonated explosives in downtown Kabul on Saturday, killing at least 95 people and wounding more than 150 others in the worst attack since a truck bombing near the Afghan capital's diplomatic zone last year.
The bomber used an explosive-laden ambulance and reached the gate of the former Interior Ministry building, Nasrat Rahimi, a deputy spokesman for the ministry, said by phone.
Police at a checkpoint allowed the vehicle to enter a lane leading to the building after the bomber said he was carrying sick people to a hospital.
The casualty figures were confirmed by Mohammad Ismail Kawoosi, a spokesman at the Health Ministry. The Taliban claimed the attack, which spokesman Zabihullah Mujahed said on Twitter killed 80 police recruits.
The latest bombing in Kabul comes a week after Islamic State carried out an attack on the Intercontinental Hotel in Afghanistan's capital, which killed 22 people, including 14 foreigners.
It's also the deadliest incident in the city since May 31, when more than 90 people were killed and about 450 others wounded by a blast detonated near the diplomatic zone. Nobody claimed responsibility for that attack, but Afghanistan's security agencies blamed Pakistan's main intelligence agency and the Taliban-affiliated Haqqani network.
Afghanistan's government is struggling to contain a resurgent Taliban, which controls or contests more than 40% of the country. The increased violence in Kabul will be a blow to US President Donald Trump's plans to end the 17-year conflict after he boosted forces in the country last year amid signs that Afghan forces were losing ground.