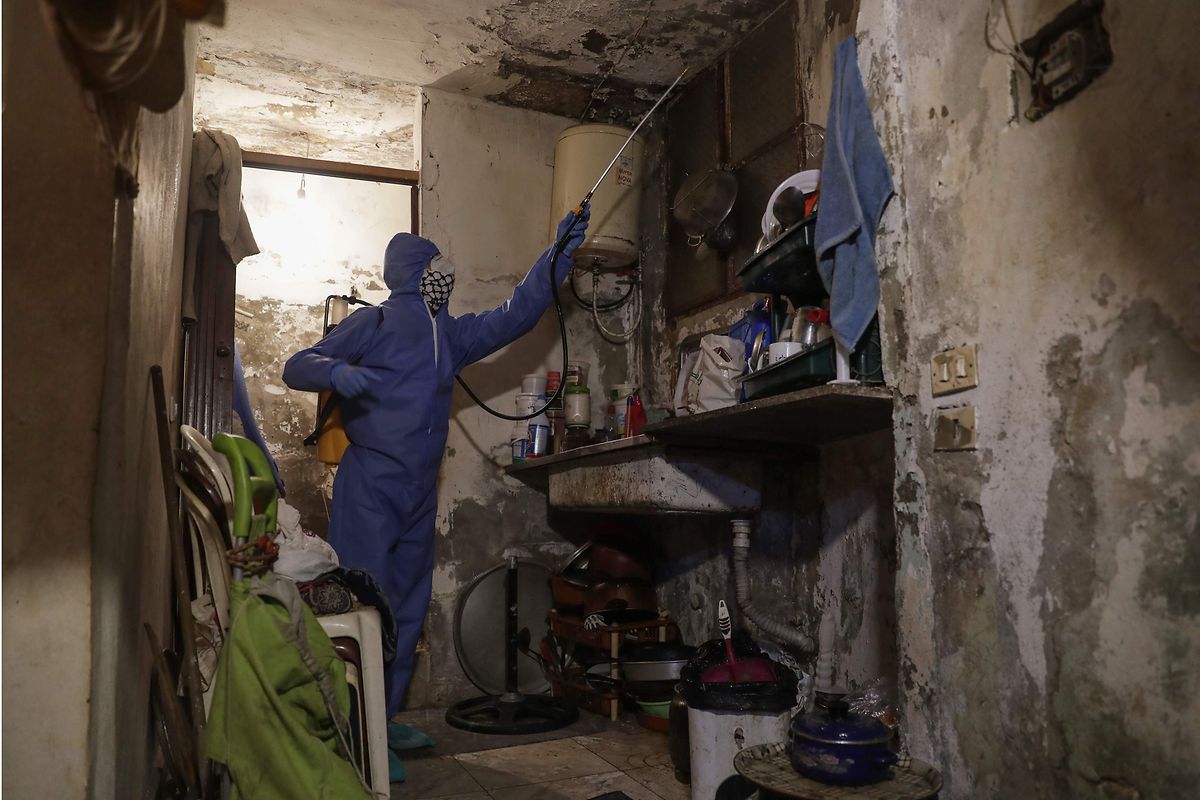 A volunteer disinfects a home in the Shatila camp for Palestinian refugees, on the outskirts of the Lebanese capital Beirut Photo: AFP
The United Nations is seeking to raise $2 billion (€1.8 billion) for a humanitarian aid fund that would help install hand-washing stations in refugee camps and assist coronavirus patients in places where hospital beds are nonexistent.
The UN said Wednesday the fund aims to supply tests and medical equipment to countries across Africa, Asia, the Middle East and Latin America where travel bans have blocked the arrival of necessary goods. The UN will also promote information campaigns with the help of non-governmental organizations.
"The virus is arriving in countries already in the midst of humanitarian crises caused by conflicts, natural disasters and climate change," United Nations Secretary-General Antonio Guterres said in a press conference on Wednesday. "These are places where people who have been forced to flee their homes because of bombs, violence or floods are living under plastic sheets in fields or crammed into refugee camps or informal settlements."
While rich countries such as the US struggle with access to tests, poor countries lack even soap and clean water, Guterres said. Social distancing may be impossible in refugee camps or households where people don't have enough space to shut off one room for a single person, he said.
World Health Organization Director-General Tedros Adhanom Ghebreyesus has repeatedly said the disease is a menace for the most vulnerable.
Syria reported its first case of Covid-19 last week, while Gaza authorities reported two infections over the weekend. As part of the plan, UN agencies will set up handwashing stations in camps and settlements and establish airplane links across Africa, Asia and Latin America to move humanitarian workers and supplies to where they are needed most.
"To leave the world's poorest and most vulnerable countries to their fate would be both cruel and unwise," said Mark Lowcock, UN undersecretary-general for humanitarian affairs. "If we leave coronavirus to spread freely in these places, we would be placing millions at high risk, whole regions will be tipped into chaos and the virus will have the opportunity to circle back around the globe."
©2020 Bloomberg L.P.
---
Get the Luxembourg Times delivered to your inbox twice a day. Sign up for your free newsletters here.