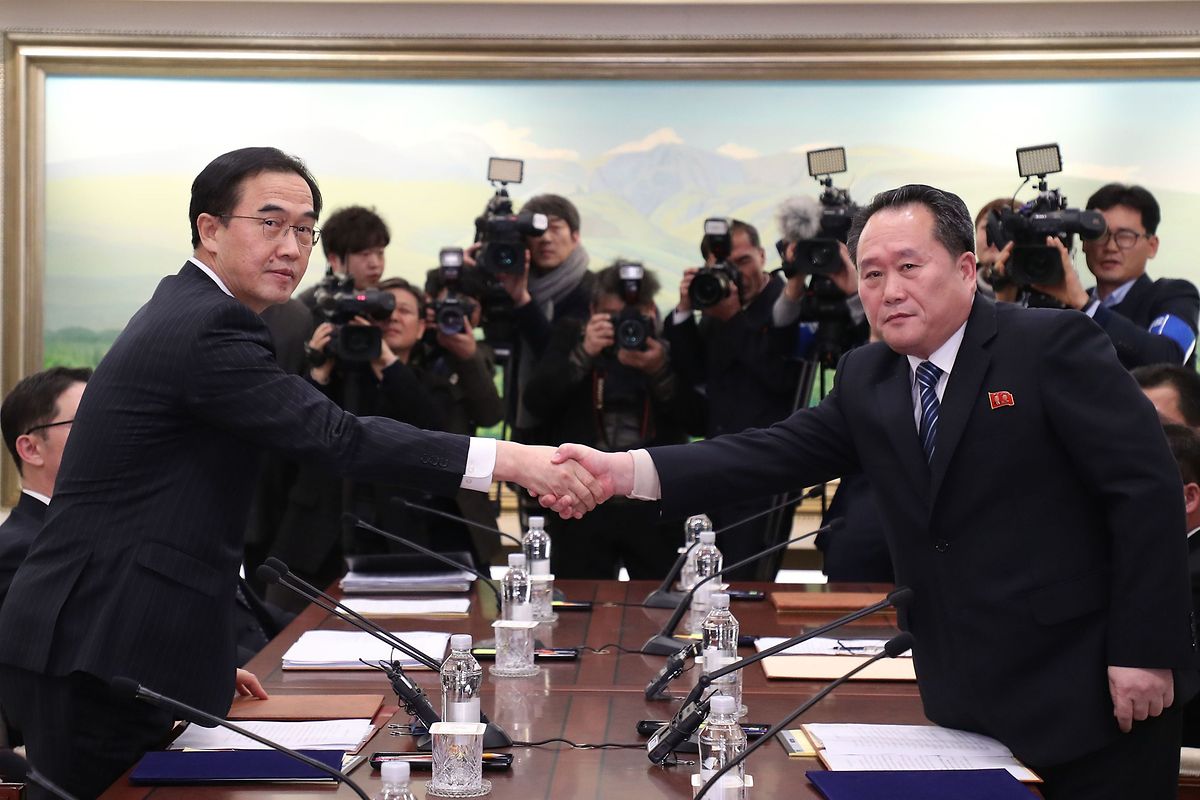 South Korea's Unification Minister Cho Myung-Gyun, on the left, shakes hands with North Korean chief delegate Ri Son-Gwon during their last meeting (AFP)
North Korea 's chief negotiator Ri Son Gwon struck a jovial tone as he sat down on Tuesday morning for his country's first formal talks with South Korea in more than two years.
He joked about how the subzero temperatures reflected frosty ties and asked for the proceedings to be broadcast live – a request that South Korea turned down. After a few hours, South Korea announced that North Korea would join the Olympics next month in Pyeongchang, a ski town not far from their shared border.
Yet as the day wore on, and South Korea proposed talks on ending North Korea 's nuclear weapons program, the mood appeared to sour. Ri issued a "strong complaint" that Seoul dared to even raise the possibility of denuclearisation at such an early stage.
North Korea 's participation in the Winter Games starting on February 9 brings potential benefits to the troubled Korean peninsula, which has been divided for more than 70 years.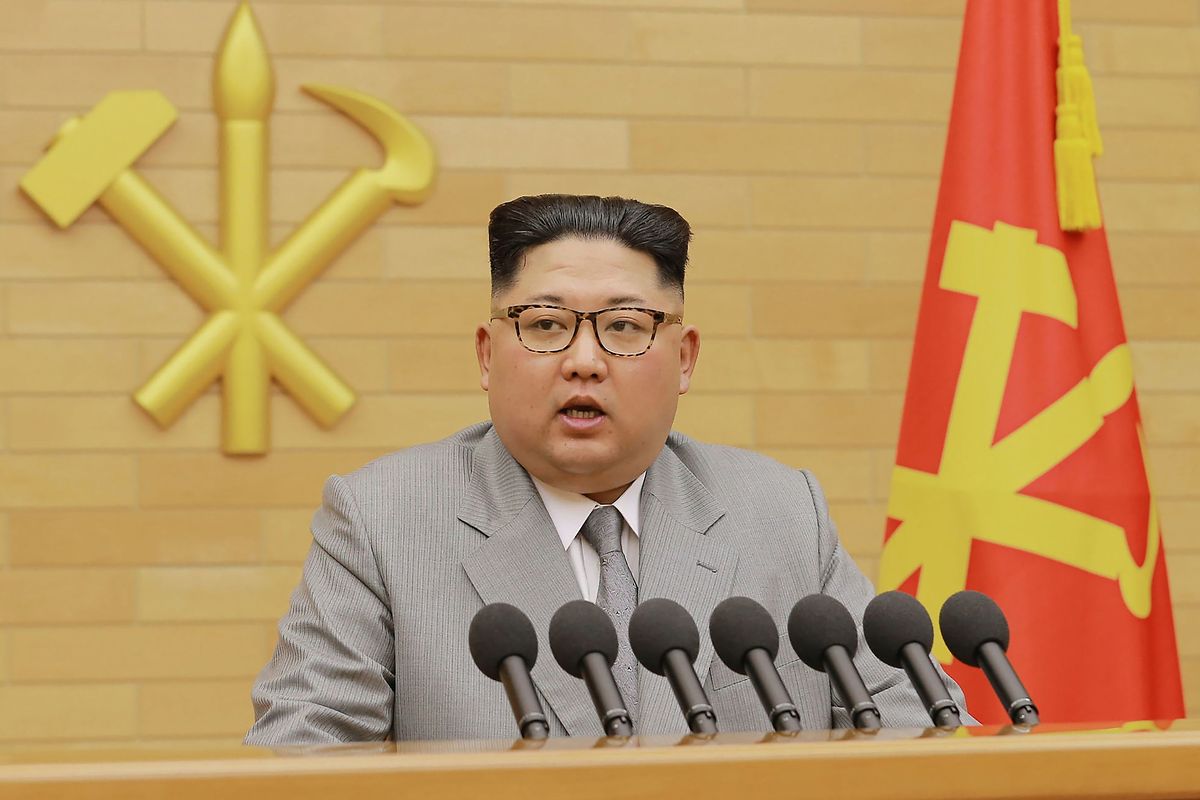 North Korean leader Kim Jong-Un delivering a New Year's speech at an undisclosed location (Korean Central News Agency)
North Korean leader Kim Jong Un gets the opportunity to ease the global pressure on his isolated regime, while South Korean President Moon Jae-in can bet on a more peaceful Olympics and claim a victory in his push for dialogue.
But the long-term dilemma remains: North Korea sees its nuclear weapons – and the ability to use them against the US – as the only thing protecting against an American invasion. At the same time, US President Donald Trump views Kim's nuclear arsenal as an intolerable threat, one that must be eradicated by war if necessary.
All of North Korea 's 'high-end strategic weapons' are targeted at the US, Ri said at the conclusion of the talks on Tuesday, according to South Korean media.
Ahead of the talks, the US and Japan sought reassurances from Moon that he would continue to press Kim over his weapons program. After North Korea in recent months tested its most powerful nuclear device yet and shot off missiles capable of reaching the US, the United Nations imposed sanctions restricting oil imports and cutting off about 90% of its export revenue.
'Vicious Sanctions'
In his annual New Year's Day address, Kim blasted the "vicious sanctions" and American efforts to isolate North Korea on the world stage. He also taunted Trump, boasting of a credible nuclear deterrent that would prevent the US "from starting an adventurous war."
In pitching talks with South Korea, Kim sought to exacerbate tensions in Seoul's alliance with the US. He called for Koreans to solve their own problems, a sentiment that was repeated in the joint statement from the talks on Tuesday.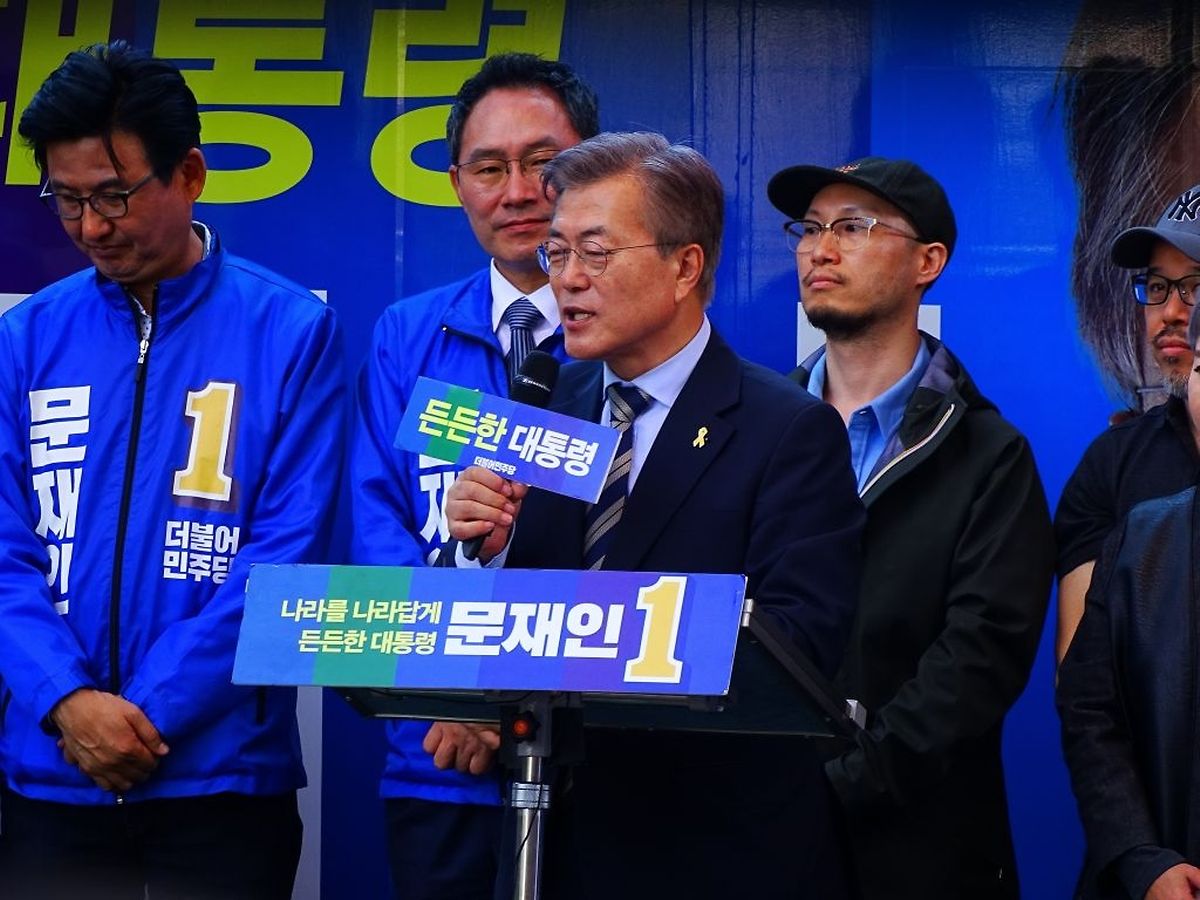 Moon Jae-in (Shutterstock)
For Moon, it's a tempting message. Earlier this year, as US officials signalled they would tolerate casualties in Seoul in a preemptive strike against North Korea, the South Korean leader pledged to prevent war at all costs.
At the same time, South Korea doesn't want to see the US cut a deal with Pyongyang that freezes its nuclear program in a way that eliminates a threat to Washington while leaving Seoul exposed, according to Youngshik Bong, a researcher at Yonsei Institute for North Korean Studies in Seoul.
'Same Page'
"Then South Korea will be left cold and dry, with North Korea still possessing nuclear weapons and missiles," Bong said.
For now, the US remains on the sidelines, even as Trump on Saturday suggested he could meet Kim under the right conditions, calling the talks over the Olympics "a big start."
Despite the frictions over nuclear weapons, the two sides also agreed on Tuesday to hold a military dialogue and resolve problems through negotiations. They plan to hold another round of talks, though haven't yet agreed on the exact date.
At the same time, Kim had another message for the US on Tuesday. A commentary in the state-run Minju Joson said "it'll be wise for the US to face reality" and accept North Korea as a nuclear state.
"Kim Jong Un wants time," Gordon Chang, author of "Nuclear Showdown: North Korea Takes on the World," told Bloomberg Television earlier Tuesday. "He doesn't want the US to strike his nuclear and missile facilities, so really what he is trying to do is make sure the status quo continues. And one of the ways to do that is to create optimism in the world."