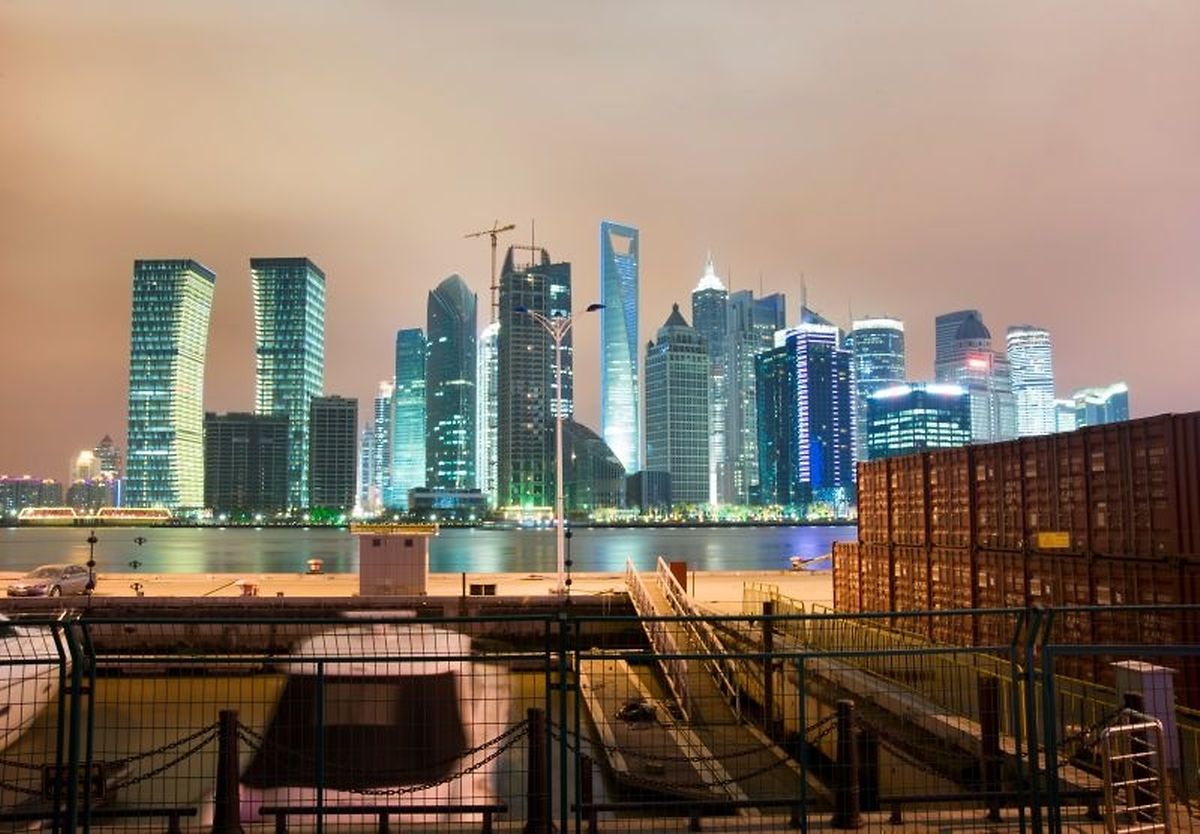 The Chinese city of Shanghai is a global financial centre and transport hub (Shutterstock)
China urged trade talks with the US to prevent greater damage to relations while saying that previously announced retaliatory measures on American imports took effect on Monday.
The US didn't respond to China's request on 26 March for consultation on Washington's steel and aluminum tariffs, the Commerce Ministry said in a statement Monday, adding that officials have widespread public support for tougher measures and repeating Beijing's stance that disputes should be resolved with dialogue. China previously planned to seek compensation for trade lost because of the US metals actions.
"A lot of people have expressed their endorsement to the measures via phone and email, and they support the government to take actions to defend the interest of the nation," the ministry said of responses during a public comment period that ended on 31 March. "Some people suggested even stronger measures."
That followed a statement Sunday from the Customs Tariffs Commission saying that previously announced tariffs on 128 kinds of imported goods originating in the US would take effect from Monday.
Those are in response to the US tariffs on metal that President Donald Trump announced in March on national security grounds. Beijing said the move violated World Trade Organization rules. The US has since announced some exceptions for allies, including Australia and Canada. China said on Sunday the tariffs "caused serious damage" to its interests.
Items on Beijing's original hit-list, issued on 23 March, included fresh and dried fruits, ginseng, nuts, wine, and pork, as well as certain steel products, with a value of about $3 billion (€2.4 billion) – a tiny fraction of its imports from the US, and an amount matching its exports of steel and aluminum to the US. So far, high-volume agricultural exports to China, such as soybeans, haven't been swept into the mix.
China said earlier it could impose tariffs in two stages: a 15% duty on 120 products, and a 25% tariff on eight other products, including pork, after further assessing the impact of American tariffs. Sunday's announcement covered all 128 products simultaneously.
"This shows China has the tool box to counter the unfair trade actions from Washington," said Li Yong, a senior fellow at the China Association of International Trade in Beijing. "It's very measured, and with no intention to escalate tension."
Beyond the actions on metals, the Trump administration is preparing to propose a list of other Chinese products to be targeted with tariffs. Trump announced in March that the US will impose duties on about $50 billion in Chinese goods to punish Beijing for what Washington sees as widespread violations of American intellectual property.
The US Trade representative Robert Lighthizer has until 6 April to release the list. US Commerce Secretary Wilbur Ross said on 28 March that an announcement on the measures will come "very shortly." China has said it has a plan to act further if the import levies on its goods go ahead.