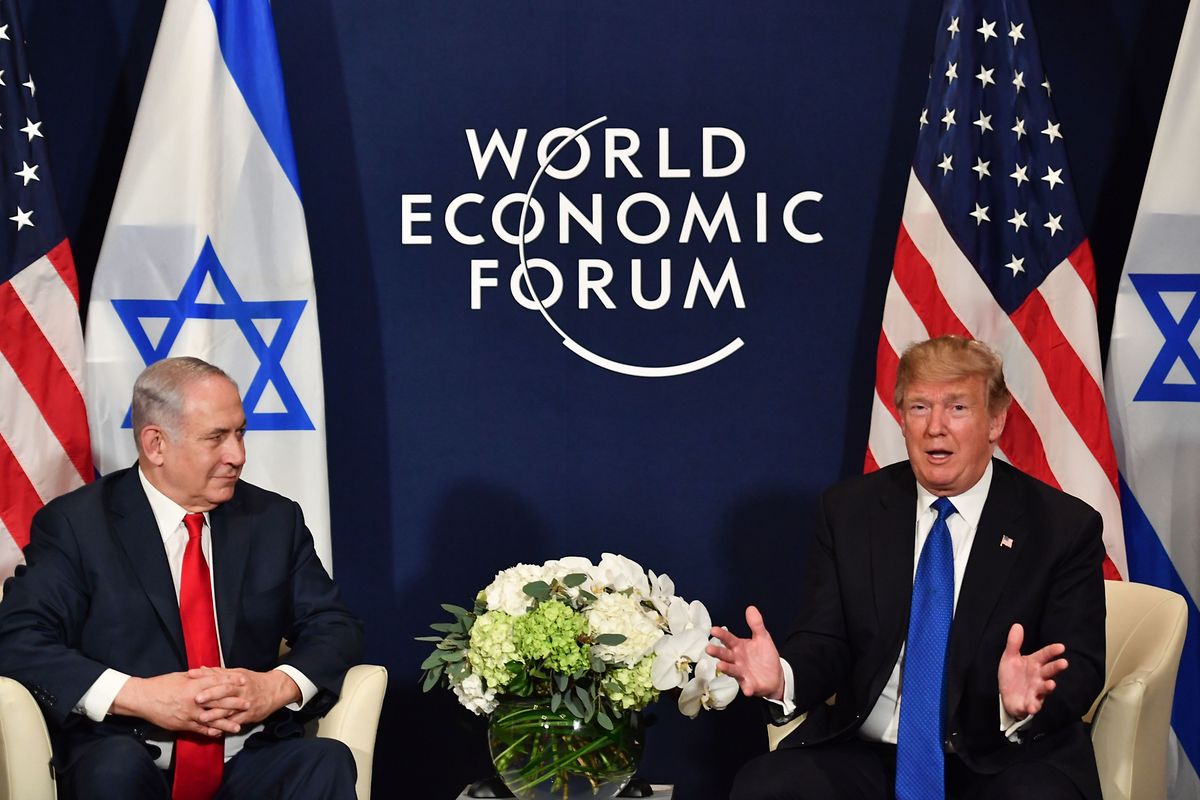 US President Donald Trump speaks with Israel's Prime Minister Benjamin Netanyahu during a bilateral meeting on the sidelines of the World Economic Forum (AFP)
Trump said at the World Economic Forum in Davos, Switzerland, that the Palestinians "disrespected us a few weeks ago by not allowing our great vice president" to meet with them. Hundreds of millions of dollars "is not going to them unless they sit down and negotiate peace".
He also said that the US is moving its embassy to Jerusalem "ahead of schedule by years," adding that he expected to have a "small version" of the embassy by sometime next year.
Netanyahu and Trump have found little to disagree on, a contrast with the Israeli leader's frequent clashes with former president Barack Obama. In December, Trump recognised Jerusalem as Israel's capital, angering the Palestinians and jeopardising his own administration's effort to restart peace talks. He's also threatened to scrap Obama's nuclear deal with Iran unless it's thoroughly revised, an approach the Israeli leader staunchly supports.
Iran is certain to be the top subject in today's meeting. Earlier this month Trump issued an ultimatum to other world powers that are party to the Iran nuclear agreement, saying that he won't continue to waive sanctions lifted under the deal unless it's revised, giving the other signatories less than four months to resolve the dispute. Netanyahu told German Chancellor Angela Merkel in Davos yesterday that the only way to fix the nuclear deal "is to insert real, not cosmetic, fixes that will prevent Iran's nuclearisation".
European leaders have made clear they believe Iran is abiding by limits on its nuclear program set out in the deal.
Trump and Netanyahu are also likely to discuss the US peace effort, which a White House official said earlier this week had hit "a bump" after Palestinian leaders shunned American envoys in protest of Trump's Jerusalem announcement. The White House still plans to unveil a plan in 2018 that will encompass broader regional diplomatic efforts that include Egypt, Jordan and Saudi Arabia.