Fintechs ramp up hiring as big banks cut jobs
Fintechs ramp up hiring as big banks cut jobs
This year firms have focused on tech roles in fintech, adding developers and engineers instead of financial functions like risk and compliance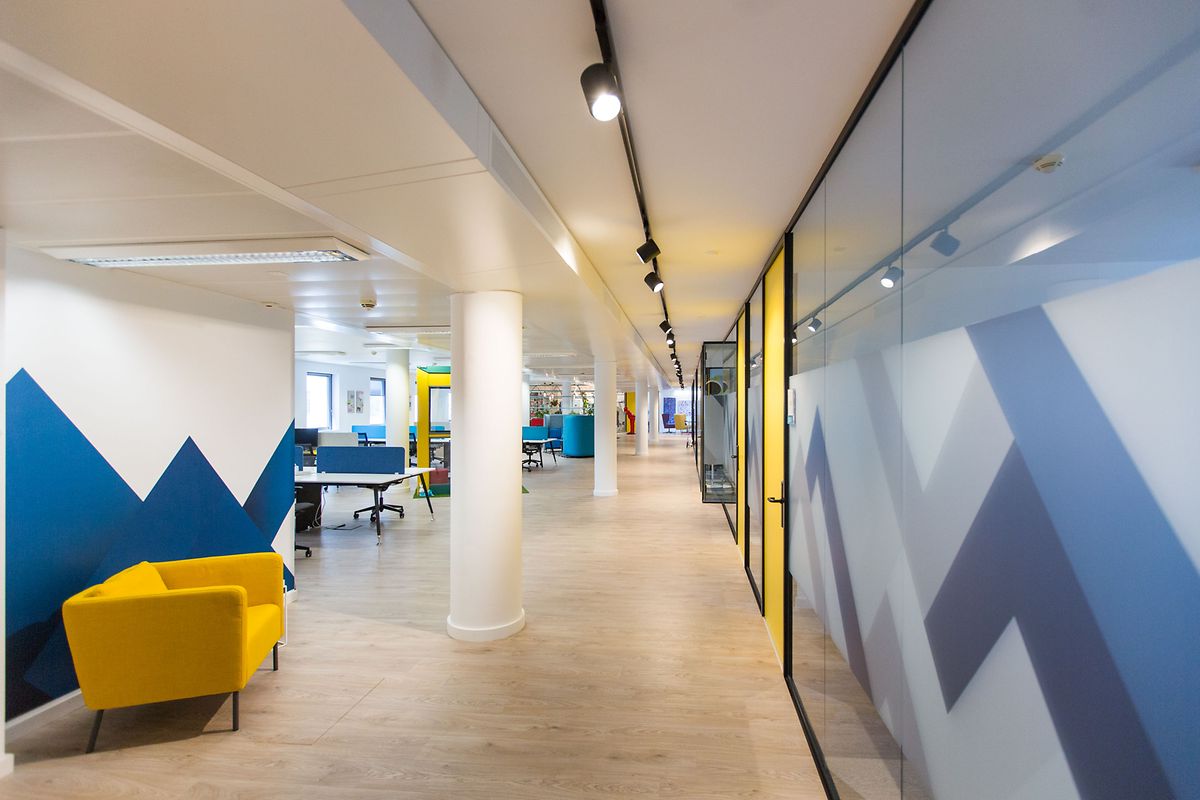 Luxembourg's House of Financial Technology (LHoFT) Photo: Lex Kleren
As many of Europe's biggest financial firms trim staff and brace for Brexit, their emerging competitors are charging ahead at full speed.
Fintech, a broad category encompassing businesses from mobile banks to peer-to-peer lenders, hired aggressively in the first quarter in the UK, Europe's fintech hub, according to Ollie Sexton, a principal at recruitment consultancy Robert Walters.
That follows a 61% increase in new fintech roles in 2018 that made it the fastest-growing part of London's pre-Brexit economy, according to a report this week from Robert Walters and Vacancysoft, which provides data on recruitment.
That contrasts with industry stalwarts such as Societe Generale and Nomura Holdings, which are eliminating thousands of jobs to cut costs. The growth shows how the hype around the gaggle of upstarts that emerged after the financial crisis promising to reinvent finance is being translated into reality.
"A lot of people are excited about how digitalisation will change the financial industry and many fintechs working to that end are experiencing exponential growth," said London-based Sexton. "A large proportion of jobseekers and those open to taking new positions are looking to join startups experiencing hockey stick growth rather than companies making large-scale redundancies or going through an internal restructure."
This year firms have focused on the tech side of fintech, adding developers and engineers instead of bulking up in financial functions like risk and compliance, said Sexton. That's the case at Starling Bank, a London-based digital bank with more than 400,000 customers. Chief executive officer Anne Boden says the five-year-old company is in "full growth phase"' and is particularly adding engineers.
"The old banks can't keep up,"' said Boden. "They are increasingly copying our features, but they cannot copy our cost base.'"
There's still plenty of ground for the fintechs to cover. There were 76,500 jobs in UK fintech last year, with the the City of London projecting 105,500 by 2030. That's against 1.1 million for the entire financial-services industry.
Of course, financial firms of all sizes in the UK are confronting the Brexit squeeze. Fintechs are having to pay up to attract top hires to a country whose future remains in something close to limbo, increasing salaries by up to 8% for some specialities, said Sexton.
Expanding at breakneck speed comes with dangers of its own, as fintech unicorn Revolut showed in a series of missteps that drew scrutiny from the UK's financial regulator. The digital bank said in February it plans to hire over 200 people over the proceeding six months as it expands across Europe.
Investors are content to make hay while the sun shines and continue to pour money into the sector. Investment in U.K. fintechs rose 18% last year to $3.3 billion (€3 billion), according to Innovate Finance, a London trade group.
---
Get the Luxembourg Times delivered to your inbox twice a day. Sign up for your free newsletters here.