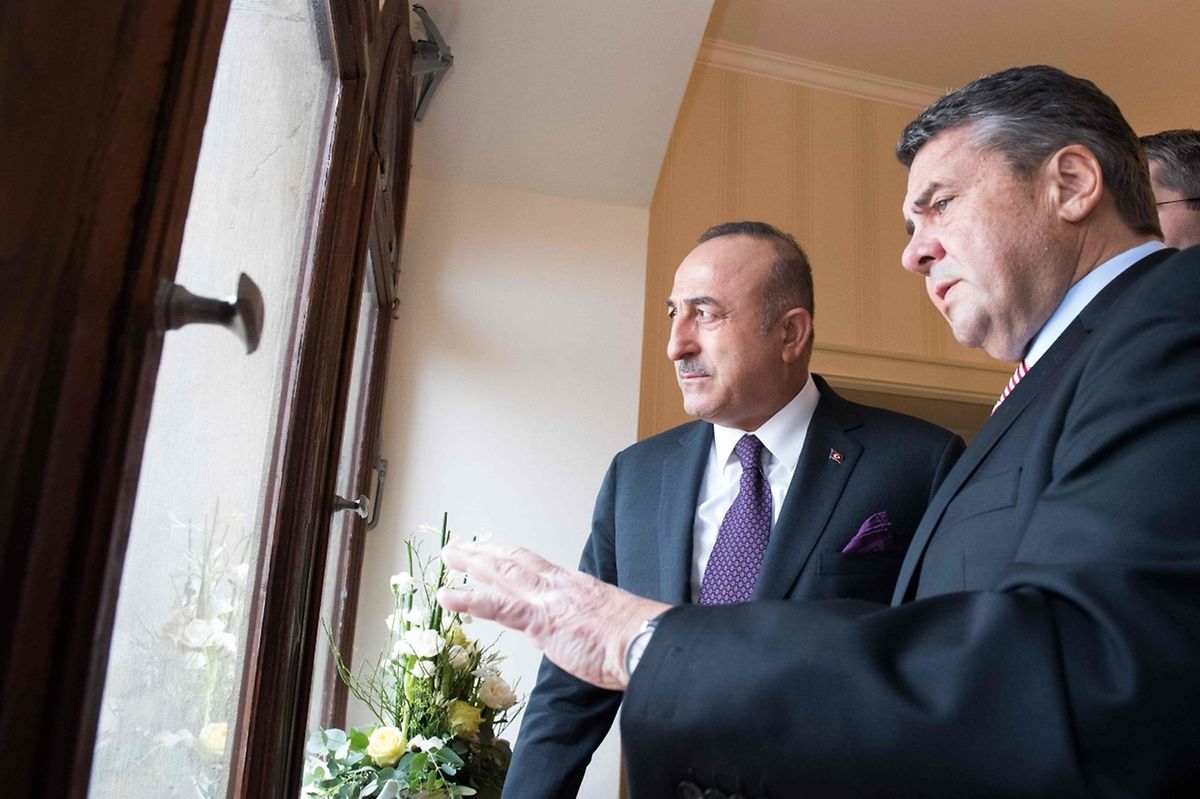 German Foreign Minister Sigmar Gabriel talks with his Turkish counterpart Mevlut Cavusoglu during a visit to Goslar, central Germany. (AFP)
Germany and Turkey will work to improve relations, the foreign ministers of both countries said, signaling that tensions in the wake of a failed coup against Turkish President Recep Tayyip Erdogan may be easing.
Sigmar Gabriel, Germany's acting foreign minister, said he and his Turkish counterpart, Mevlut Cavusoglu, will recommend restarting a defunct joint economic commission and intensify dialogue between their ministries.
"We have both made it our task to do everything to overcome the difficulties in the relationship between Germany and Turkey," Gabriel told reporters alongside Cavusoglu in his home town of Goslar on Saturday before meeting for talks.
Relations between the two NATO allies and trade partners have been strained by a series of conflicts over the past year.
German authorities refused to allow campaign rallies by Turkish politicians before a referendum in April that ended up handing more power Erdogan, leading him to accuse Germany of "Nazism," racism and fascism.
Turkey also imprisoned a number of German citizens on terrorism-related charges, including Deniz Yucel, a German-born reporter for Die Welt newspaper.
Mesale Tolu, a German journalist accused of belonging to a terrorist network, was released last month.
"There are differences and there have been problems, even tensions and escalations, but we have the same desire to overcome these tensions through dialogue," Cavusoglu said. "There are many bilateral and regional questions our ministry experts should tackle, both on the economy and on political issues."