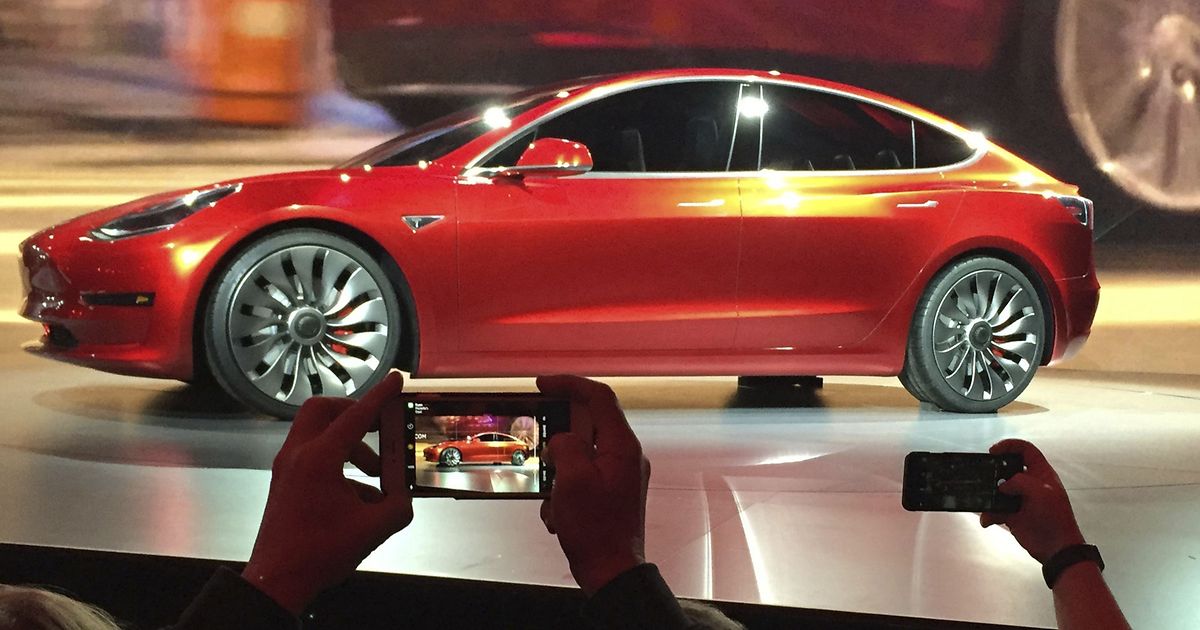 The Tesla Model 3 (AFP)
Tesla, the electric-car maker -- which still plans to make about 2,500 of the cars a week by the end of March -- designed a new automated system for module production at its battery factory near Reno, Nevada. The line is already working at Tesla's German manufacturing unit Grohmann but needs to be shipped to the US next month to be put to use, Chief Executive Officer Elon Musk said.
"That's got to be disassembled, brought over to the Gigafactory, and re-assembled and then brought into operation at the Gigafactory. It's not a question of whether it works or not. It's just a question of disassembly, transport and reassembly," he said on a conference call Wednesday. Once that milestone is completed, Tesla will next need to fix material-handling constraints at its Fremont, California, assembly plant before it can reach its goal to make 5,000 Model 3 sedans a week by the end of June.
Tesla has pushed back targets several times for Model 3, the more affordable car it's banking on to propel it from niche electric-car maker to more of a mass manufacturer. The slower production ramp has meant less money is coming in the door from customers taking delivery, and Wall Street is watching closely for any signs the targets could slip again.
Tesla shares fell 8.6% to $315.23 (€257.25) on Thursday in New York, the biggest one-day drop since June 2016.
Positive news
Other aspects of Tesla's latest quarterly loss were more positive. The company's cash balance barely budged in the last three months of the year even as it struggled to make Model 3 sedans.
Paying customers are supporting Tesla through its production struggle -- they've put down more than $850 million (€694 million) in deposits for vehicles including the Semi truck and Roadster sports car Musk showed off in November.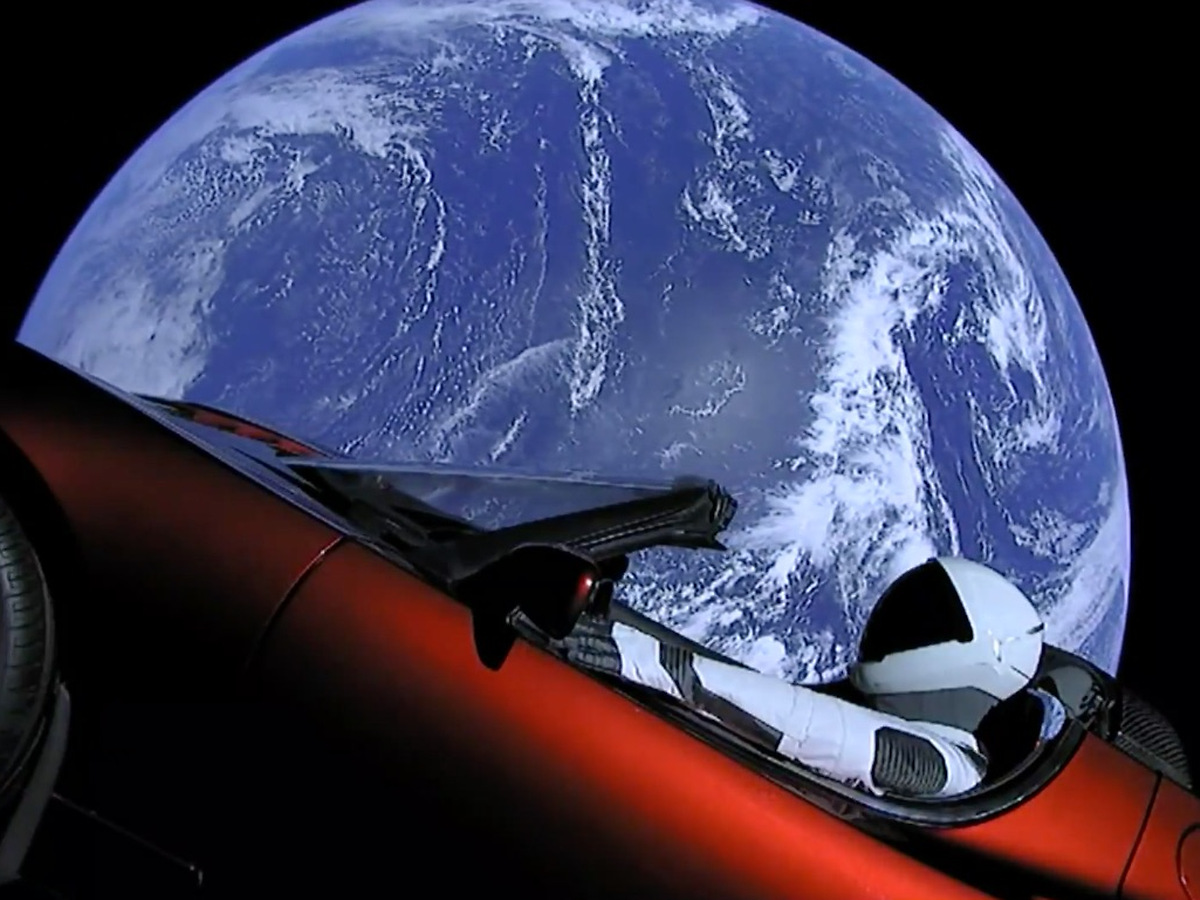 The Tesla fired into space on its way to Mars (AFP)
"The business is complex, and there's almost always something for bears to focus on. But in Q4, we think most of the news was positive," Piper Jaffray analyst Alexander Potter wrote in a report.
While it's going to take time to get Model 3 production to targeted levels, the chief executive officer of both Tesla and Space Exploration Technologies has succeeded in captivating consumers in the meantime. Musk's latest promotional stunt involved firing off a sports car into the sky atop the world's most powerful rocket.
"If we can send a Roadster to the asteroid belt, we can probably solve Model 3 production," Musk said on the conference call with analysts, shortly after tweeting another photo of his Roadster hurtling through space.
Tesla has said it's putting off spending to double its production rate to 10,000 Model 3s until it reaches the 5,000 unit milestone. It also deferred some Model 3-related capital expenditures in the fourth quarter, which "dressed up the cash flow," Cowen's Osborne said.
A closely watched figure indicating how much money Tesla is using up -- negative free cash flow -- was just $277 million (€226 million) in the fourth quarter, the lowest in more than a year.
Easing concerns
"All the cash concerns will be alleviated once they get these cars on the road," said Tasha Keeney, an analyst at ARK Investment Management, which holds Tesla stock.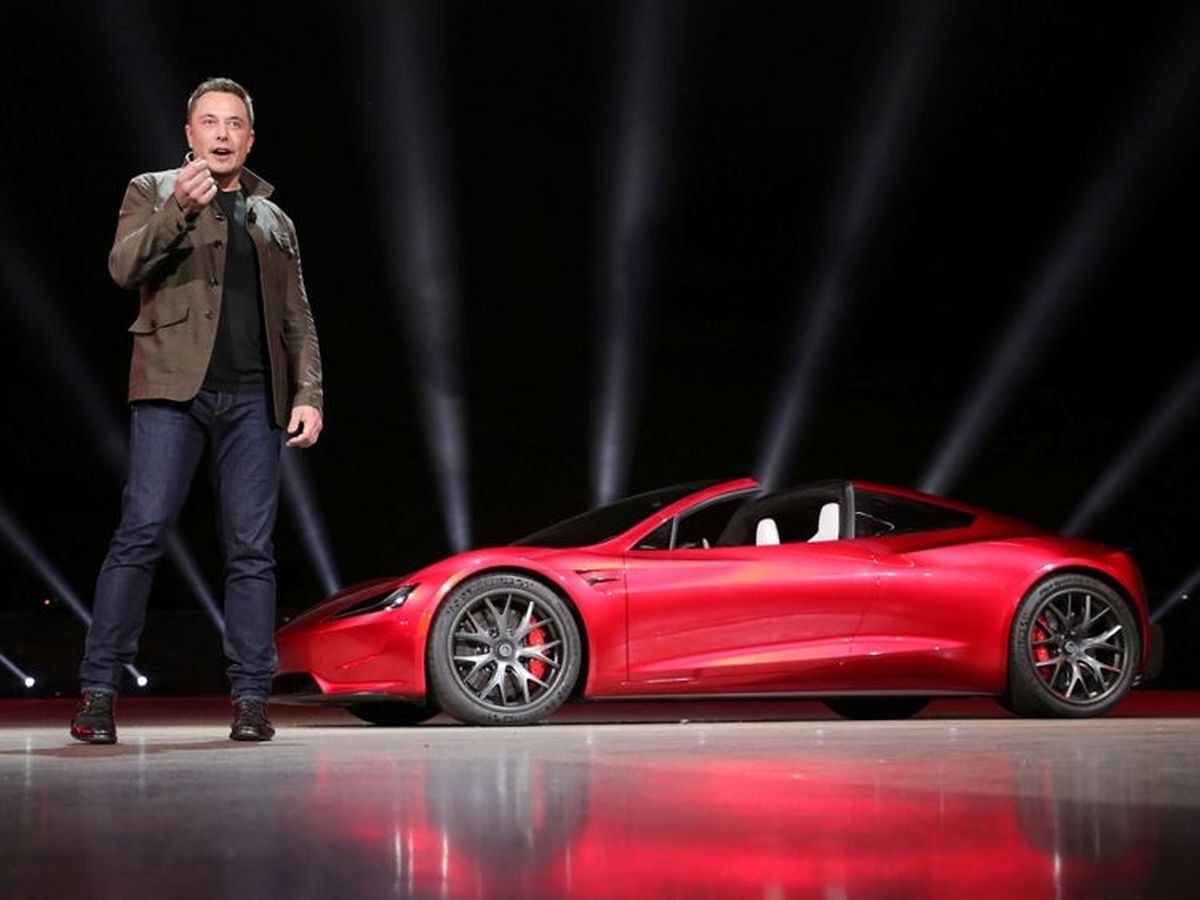 Elon Musk and the Tesla Roadster (AFP)
Tesla is still far from being in the clear with regards to cash. The company finished the fourth quarter with about $3.4 billion (€2.8 billion) and it's planning slightly more than $3.4 billion in capital expenditures this year after spending that much in 2017.
Some of the expenditures planned for this year are linked to what's coming next to Tesla's lineup. In addition to the Semi going into production in 2019 and the Roadster coming in 2020, Tesla plans to add a crossover called the Model Y.
Tesla will announce the location for where it'll build that in three to six months, with capital spending toward the vehicle starting later this year.
The company expects to deliver about 100,000 Model S sedans and Model X sport utility vehicles, in line with last year's 101,312.
The department tasked with pulling that off will now be reporting directly to the CEO after Lyft hired away Jon McNeill, who had been president of global sales and service at Tesla and an influential figure at the company.