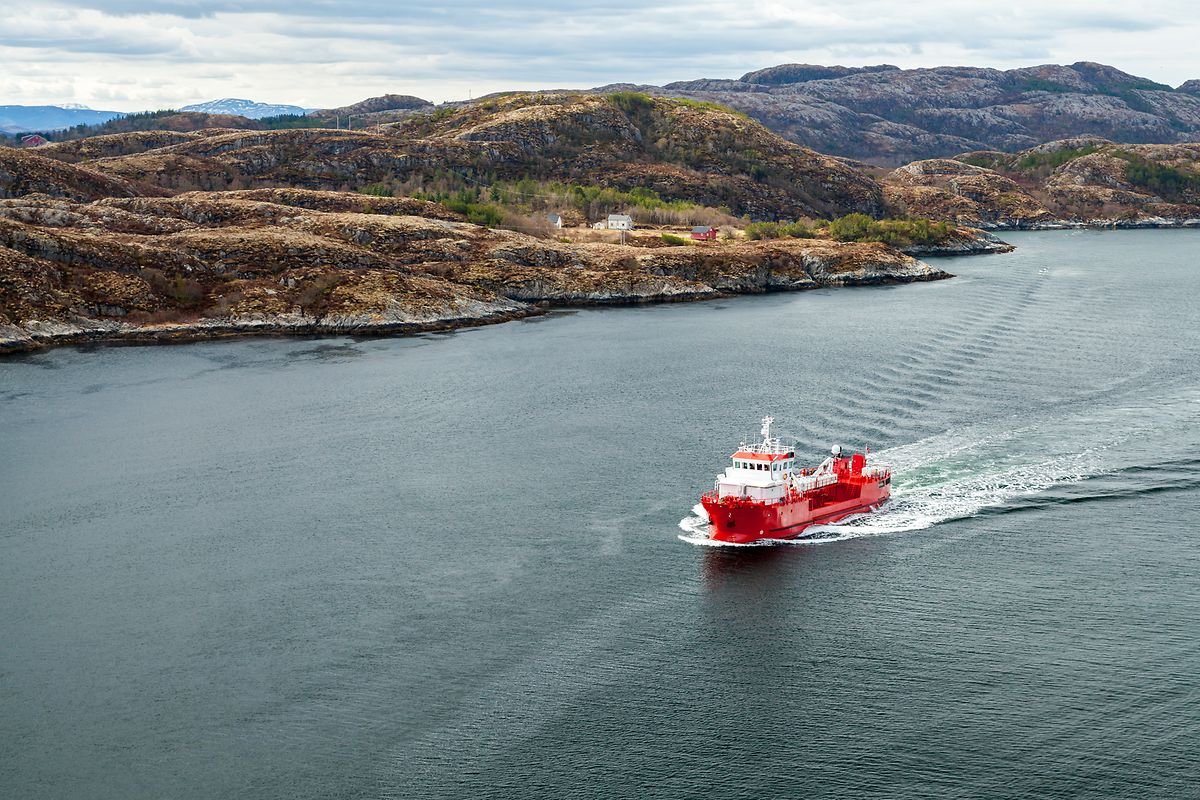 Norwegian oil products tanker ship sails in fjord. Photo: Shutterstock
(Bloomberg) As it girds for the possibility that Britain and the EU won't reach a Brexit deal before the end of the year, Norway wants Europe's chief negotiator, Michel Barnier, to acknowledge the special status of the UK's biggest gas supplier.
"Things are time-critical and it's important to secure real agreements over the days and weeks we have up to the EU summit in the middle of December," Marit Berger Røsland, Norway's EU and EEA Affairs Minister, said in an interview at the Foreign Ministry in Oslo.
But comments by Barnier also suggest "we have to be prepared for a no-deal scenario."
Scandinavia's richest country and western Europe's biggest oil and gas exporter is working hard to ensure it doesn't lose out in any transitional accord struck between the EU and Britain once it leaves the bloc.
Norway provides about 40% of the UK's energy needs, and is keen to defend its access to the EU's single market as a member of the European Economic Area.
"Our core message to Barnier is that Norway isn't just any ordinary third-party country," she said.
Reiterating a position held by her predecessor, Røsland said there was an understanding in Oslo that "any transition solutions will also be applied to Norway."
The 39-year-old minister says her message to the UK government is that it should work to "safeguard its interests with key partners, including Norway."
Norway is also doing what it can to prepare for the possibility that Brexit talks won't end in an agreement.
She says the risks surrounding Brexit have underscored for Norway the value of its membership in the EEA.
"With all the uncertainty surrounding Brexit, the EEA model is now almost stronger because we are more aware of the predictability it gives us with access to the common market," Røsland said.
"Even if we are not a member of the EU, there is a clear cooperation model between us and the EU countries in the economic sphere."
Norway's state-owned Statnett and the UK's National Grid are building an underwater power cable between the two countries, and this project is expected to be implemented and operated as planned, regardless of the Brexit process, she said.
"The EEA agreement is safer than it has been for a long time," Røsland said.